A theme park in Mahoutokoro is planned to open!
The magic world of Osaka followed by the magic world of Tokyo,

Theme park with the main theme of a Japanese magic school (Mahoutokoro).

The big news is that the company is opening a
Even more excitingly, a novel version of Mahoutokoro and the Asian Wizard will be published.
Theme park (Mahoutokoro).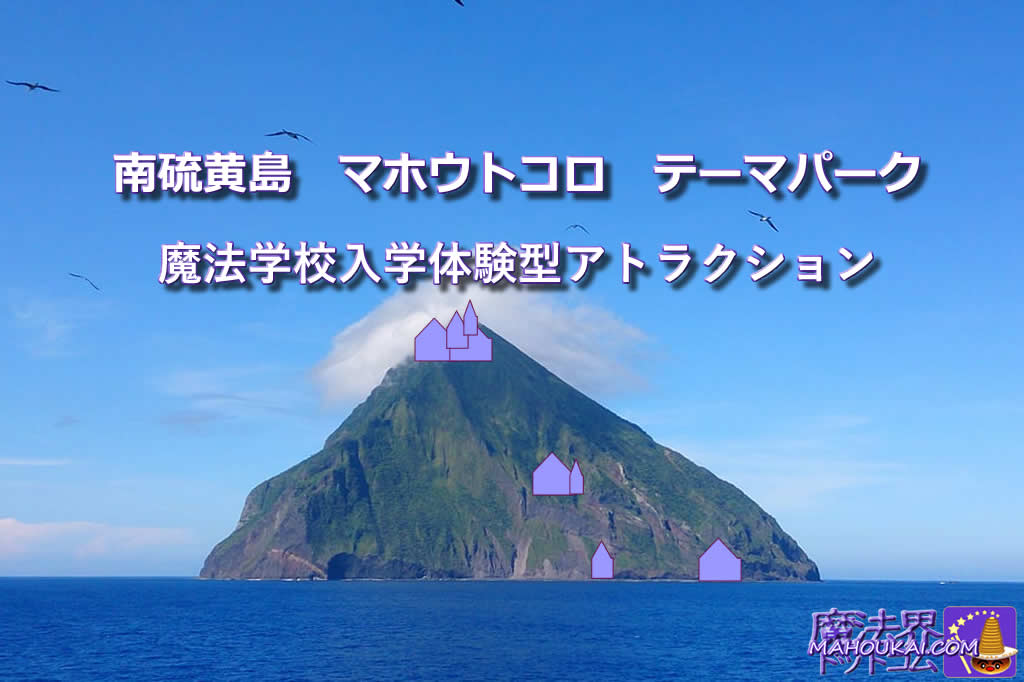 The theme park has a full-scale, real-life school of magic built into the building, where you can actually experience classes, magic practice and even stay in a boarding house (hotel), making it a fun experience for both children and adults.
When a child enters a castle (kindergarten or school), he or she changes into a uniform suited to his or her physique and begins the mahoutokoro activities by preparing a timetable for his or her own experience with textbooks.Â
Mahoutokoro is surrounded by the natural sea, which offers recreational activities in marine sports and outdoor experiences.
The theme park is located on South Iwo Jima.
The exact address is Minami Iwo Jima, Iwo Jima, Ogasawara Village, Tokyo.
South Iwo Jima is
Isolated island in the Pacific Ocean about 1,300 kilometres from Tokyo Station.
Is.
Currently, Muggles' means of transport are
No.
There are no regular flights or boats.
But for admission ticket buyers.
chimney flight network
Available in
fruity powder
to be delivered with the ticket. If you disperse the flue powder in the fireplace of your house, you can move it to Mahoutokoro, so it's no problem at all.Â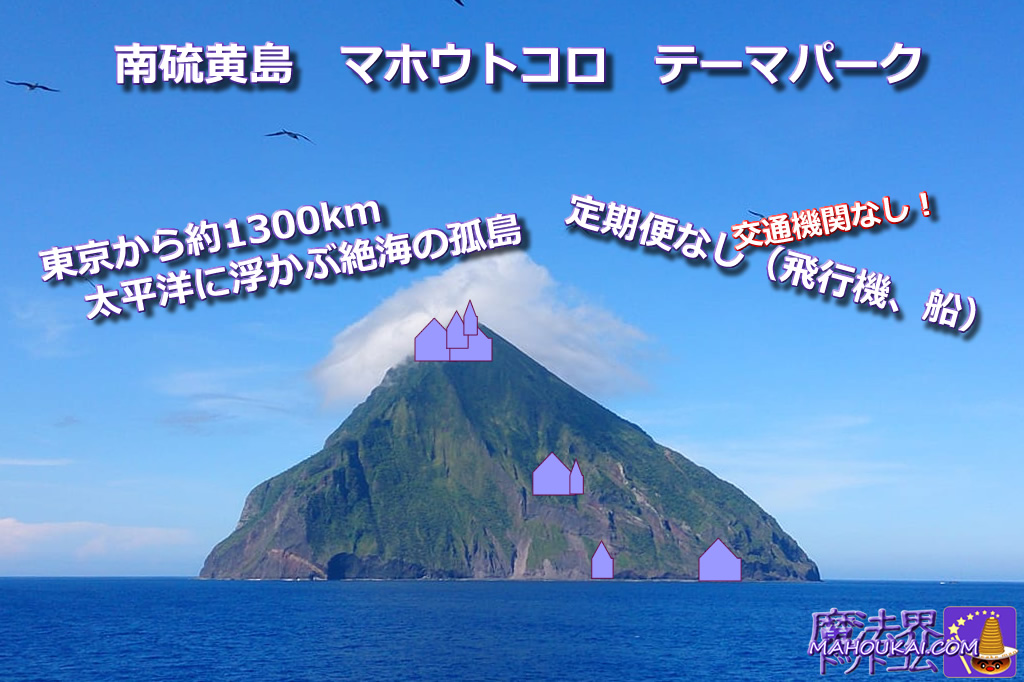 Mahoutokoro (magical place) Map.
Also, the novel will be published in 99 volumes, one per year.
Final volume 99 years later.
The theme park will be completed in So you all need to aim for a long life and live long enough to read it... The theme park is based on the original novel.
Year of completion
 They are going to open in
新しいテーマパークに小説にと今後がますます楽しみにですね♪
Albus Pancake Hotcake Daisukiman Dumbledore
---
It's my dream that I wish I had one, so 50 points will be deducted for those who have been deceived.
Wizard Pancake Man Dumbledore 1 April Fools' Day 2021 (translation: April Fools' Day).
A new wizarding world theme park in Japan!
Mahoutokoro South Iwo Jima.
Magical school experience attraction

さらに小説版『マホウトコロとアジアの魔法使い』が出版も♪詳細は↓https://t.co/QoJspS5dpt
Full-scale buildings, classes and magic exercises, boarding house accommodation (hotel) experience, etc.Â#AprilFool # April Fool's Day. pic.twitter.com/PRqdmGlu1x

- mahoukai.com Wizarding World.com (@mahoukaicom) March 31, 2021
For those of you who came here searching for Mahoutokoro, a magical school in Japan set up by JK Rowling, I apologise.Magical place MahoutokoroThe location of the 'The Witch' is true and correct in that it is located on the island of South Iwo Jima in the setting. The situation is that Japanese witch and wizard students go to school on a large sea swallow.