Operator & contact details.
Thank you for visiting mahoukai.com [magicworld.com].
The operator and contact details should be addressed to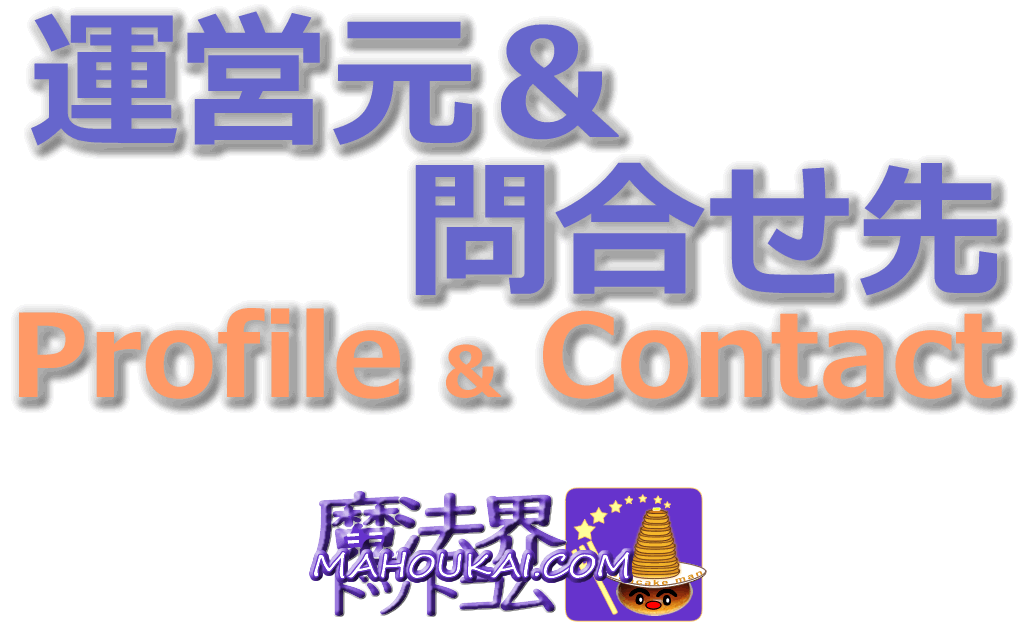 Edited and managed by MAHOUKAI.COM (magicworld.com) by Studio Pancakeman.
Administrator: wizard pancake man
Main offerings: news information, merchandise, events, theme parks, food, pop-up shops, film locations and tours related to the movies and novels Harry Potter and Fantastic Beasts and Where to Find Them, including USJ and WB,YouTube.and on various social networking sites. Events and merchandise giveaway campaigns are also organised. Separate websitepancakehotcake.netprovides information on pancakes and sweets. We also operate a website and a social networking service.
Address: 3-5 3A, Higashi-Ashiya-cho, Ashiya, Hyogo 659-0095, Japan
Contact details:
Tel: 070-5657-4457.
Email address:info@mahoukai.com
Twitter DM;@mahoukaicom
Please feel free to contact us for Harry Potter and Fantabi-related press releases, PR for new products etc. and event introductions. We may also accept information on Ghibli and magic-related manga, anime, events and theme parks. For consultations and enquiries, please contact us by email above or DM on each social networking site. Phone calls are for secondary enquiries and consultations, not for primary enquiries. Please note that depending on the timing of your email or DM, you may have to wait a few days for a reply. Please understand.
Copyrights, trademarks, registered trademarks and other rights are held by the respective rights holders (companies). Please contact the rights holder (company) for any enquiries regarding the respective rights.