Hello all Potteries & Fantabists! I'm the Wizard Pancake Man Dumbledore, and this is my decision.
The long-awaited new Harry Potter night parade finally begins!
Universal Studios Japan has announced the opening of a completely next-generation parade that breaks with conventional wisdom!
The name of the event is "Universal Spectacular Night Parade - Best of Hollywood".Â
魔法界ブログではハリー・ポッター部分を紹介するぞ♪
Because HarryPotter is probably the most important thing to everyone.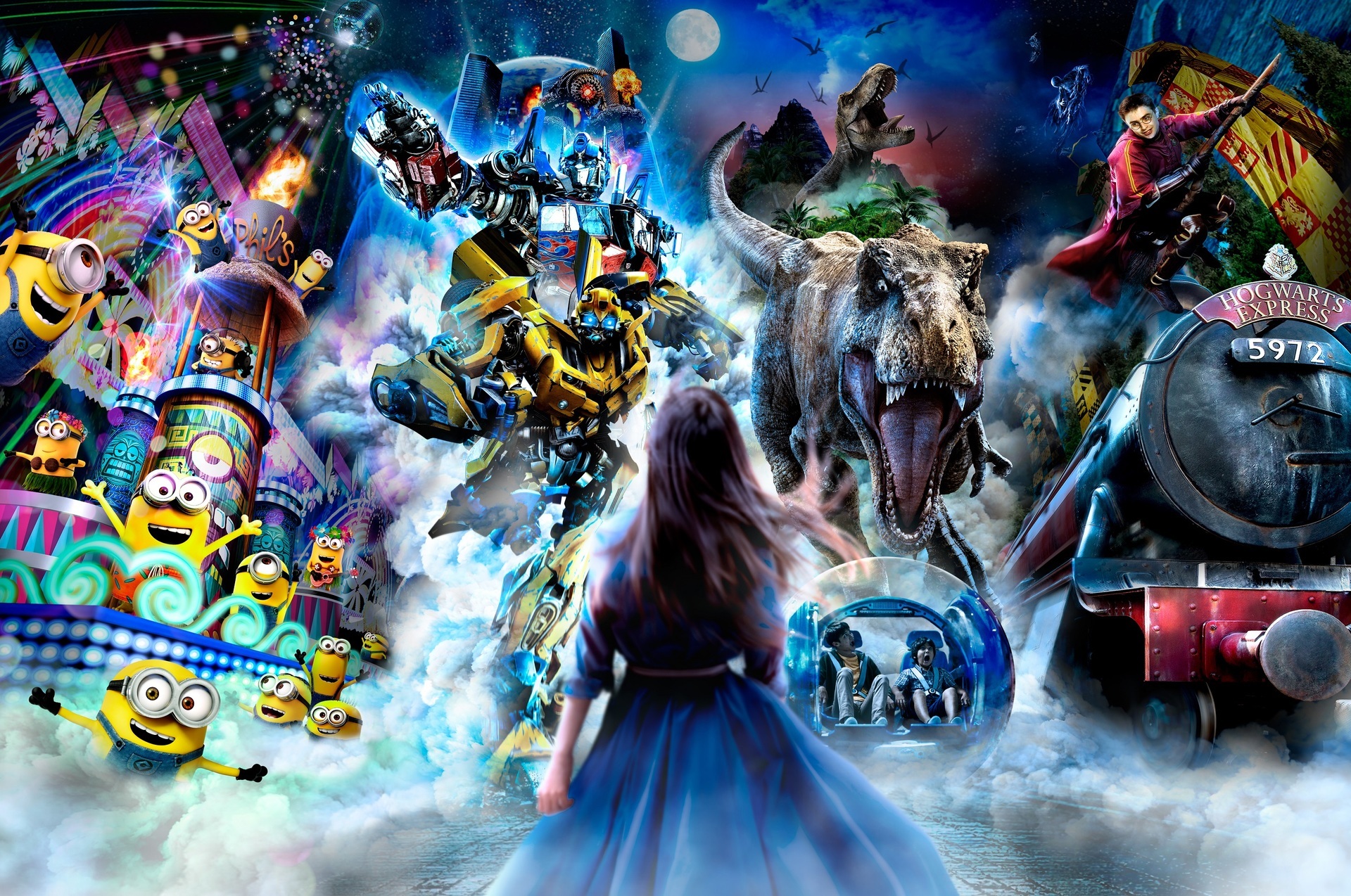 <'Universal Spectacular Night Parade - Best of Hollywood'.
勝手に略して『USJハリポタナイトパレード2018』♪
Opening date: 17 May 2018 (Thursday) -.
USJ Night Parade dates & start times:
Thursday 17 May, 19:45 -.
Friday 18 May. undecided19:45 - DOCOMO charter
Saturday 19 May, 20:00 -.
Sun 20 May, 20:00 -.
Monday 21 - Thursday 31 May, 20:00 -.
6/1 (Fri)Undecided?20:30 - Banking Visa card charter
6/2 (Sat)Undecided?No → No event held Kewpie charter
3 June (Sun) - 8 June (Fri) 20:00 -
9 (Sat) - 21 (Thu) June, 20:15 -.
Friday 22 June.Undecided? 20:30 - Reserved for USJ Annual Pass Plus members
Saturday 23 and Sunday 24 June, 20:15 -.
6 Jul 20:30 - JAL charter
*Undetermined days are the days when USJ private events are held. It is not scheduled to be held, but Docomo Day on 18 May was held. Maybe it will be held! Even if you are not a participant of the private event, you can see the Night Parade if you stay in the park. Signs and announcements in the park on the day of the event will let you know if it will be held or not.
Note: Please note that the parade will not be held on (Sat), (Sun) and (Mon) in September! As it is Halloween season, there will be Horror Nights on Saturday, Sunday and Monday nights, so there may not be a night parade.
Location: not in the Wizarding World of Harry Potter! Â Not in the Hollywood area!
Parade experience time: approx. 55 min (running time)
Float: 15 units, approx. 520 m
Number of cast members: approx. 100
Projection mapping: approx. 600 m wall surface
Note that the parade route also has a specific wall surface for mapping projection.
Wheelchair-only area: yes
In case of rain: cancelled (sometimes due to system problems) with a cancellation announcement in the park 2 hours to 5 minutes before.
Sometimes a meet and greet (rain grizzly) is held in case of rain cancellation.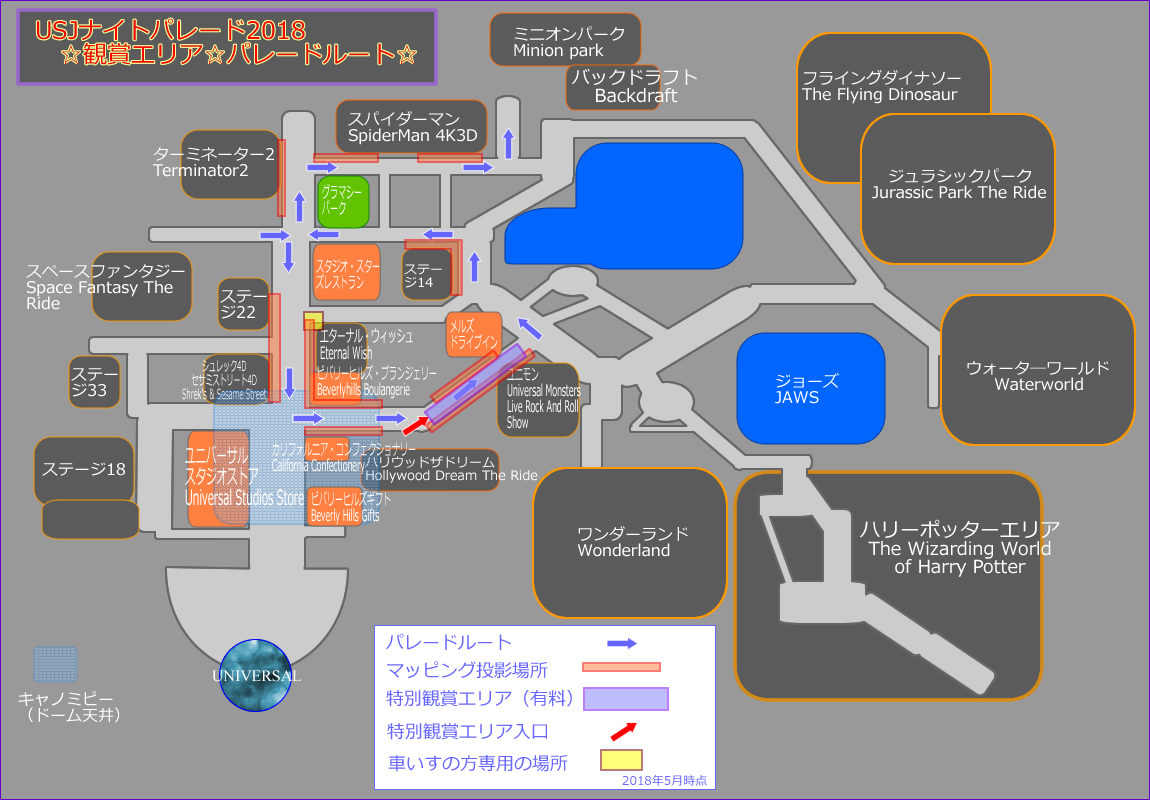 Note: From 1 June 2019, the special viewing area is back to the same location as in 2018.  See MAP above.
Special viewing areas: yes (paid) ¥ 1,300 (tax included)
Gramercy Park (increased special effects outside the parade).
Special viewing areas: yes (paid) ¥ 1,300 (tax included)
Hollywood Avenue in the Hollywood area (main street from Haridori to Unimon).
Pass name: 'Universal Spectacular Night Parade Special Viewing Area Entry Ticket'.
Adults/children/seniors Same price
Limited number of tickets sold per day.
When cancelled, the voucher is exchanged for a voucher that can be used in the park.
The recommended method is direct-in....
The following contains spoilers, so those who don't want to know until they have experienced it for themselves are warned not to look further.
▼▼▼▼▼With a warning: ▼▼▼▼▼
Next Generation Parade > You will be immersed in the world of a classic film, and you will be enveloped 360 degrees in a space where all the scenery around you is constantly and drastically changing.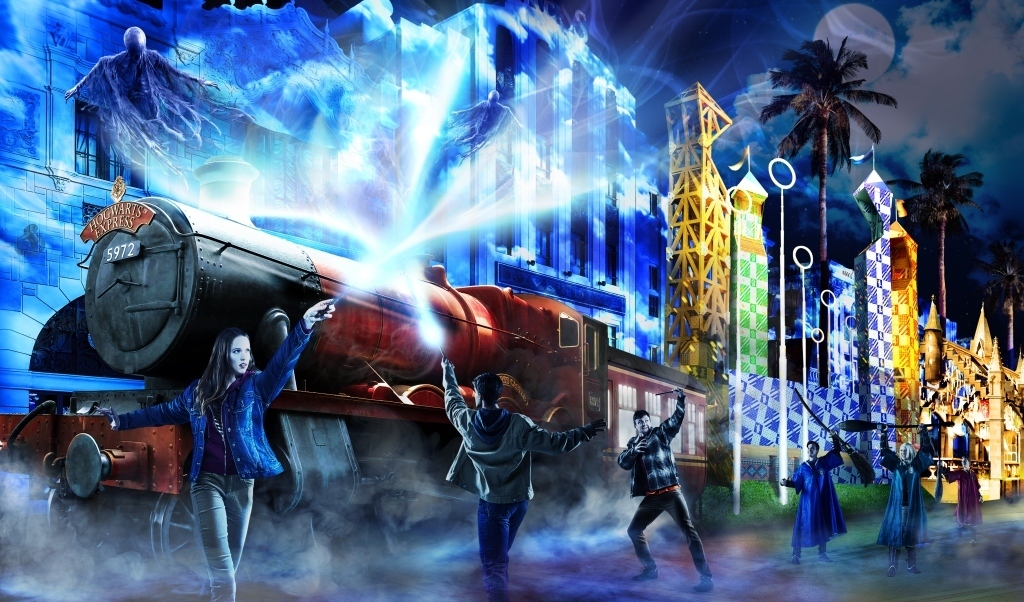 HarryPotter *Harry Potter's Night Parade points of interest *.
1. the Hogwarts Express is now available.
2.Watching the Quidditch match
3. scene of magic practice in Hogwarts Great Hall.
4. both Death Eaters and Dementors appear.
*The USJ has always been known by the name 'Great Hall', but this is the first time the word 'Great Hall' has appeared in the name!
(Wizard Pancake Man research w).
Except for the Hollywood parade, the rest of the night parade features Transformers, Jurassic World and Minions.Â
The Wizard Pancake Man will add a follow-up report if he experiences the new night parade...
The very exciting 'USJ Harriotta Night Parade 2018' is about to begin (*).