USJ Fantabi merchandise - Bowtruckle magical creature drink bottle holder.
Bowtruckle Bottle Strap | Harry Potter Area | Magic Neep Cart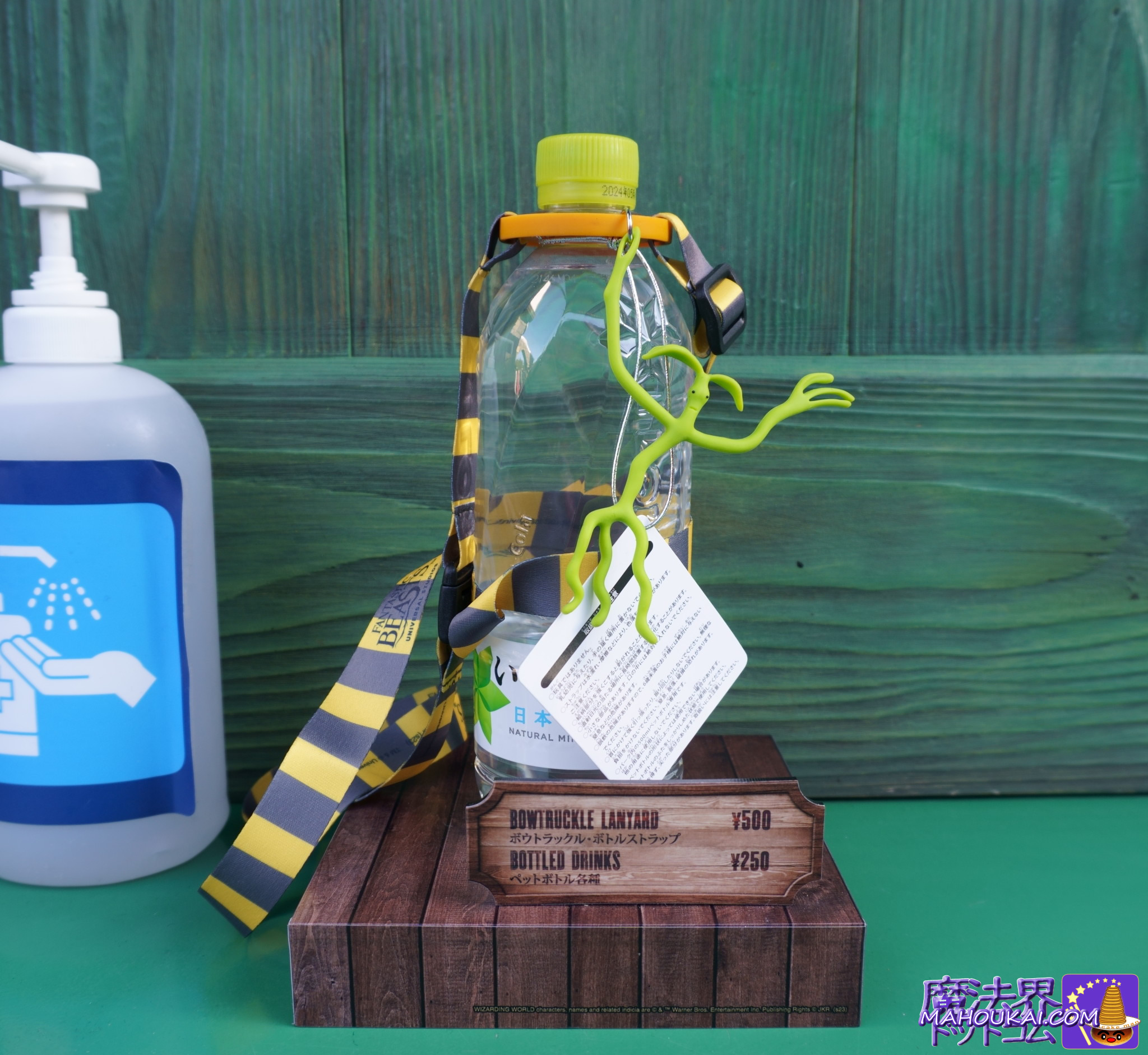 In the Fantastic Beasts and Where to Find Them film series.Magical creature 'Bowtruckle'.The new items of theUSJ, "Harry Potter Area."The main character of Fantabulous, "theNewt Scamander.The "Bowtruckle" is the sidekick (pet?) of the "Bowtruckle". This plastic bottle strap has a 'Bowtruckle' figure that looks just like 'Pickett', a small twig-like magical creature that is a pet.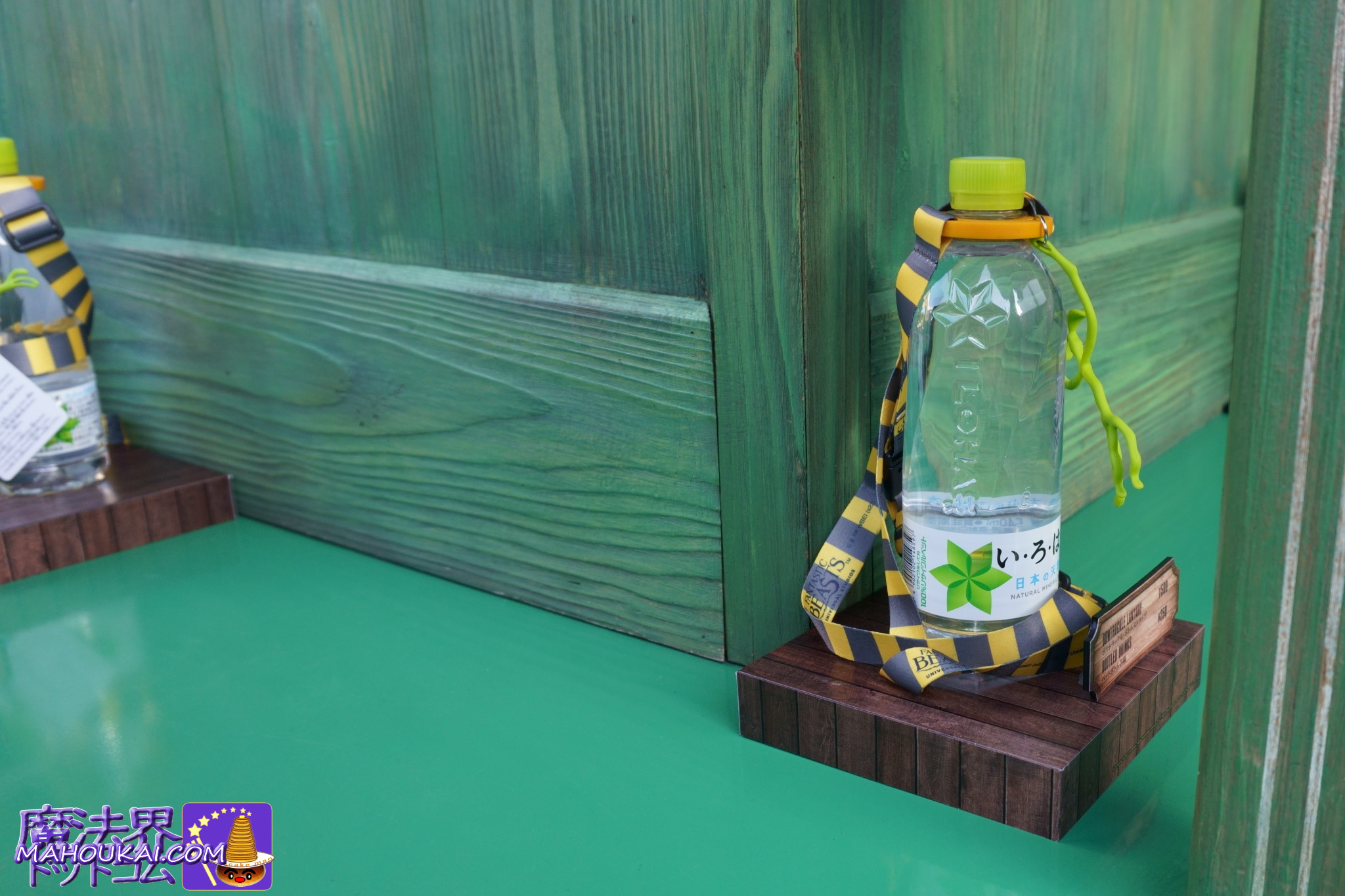 USJ Harry Potter Area Magic Neep CartNow, let's take a look at a sample of the Bowtruckle (picket) plastic bottle strap with two? two animals? two people? They are on display.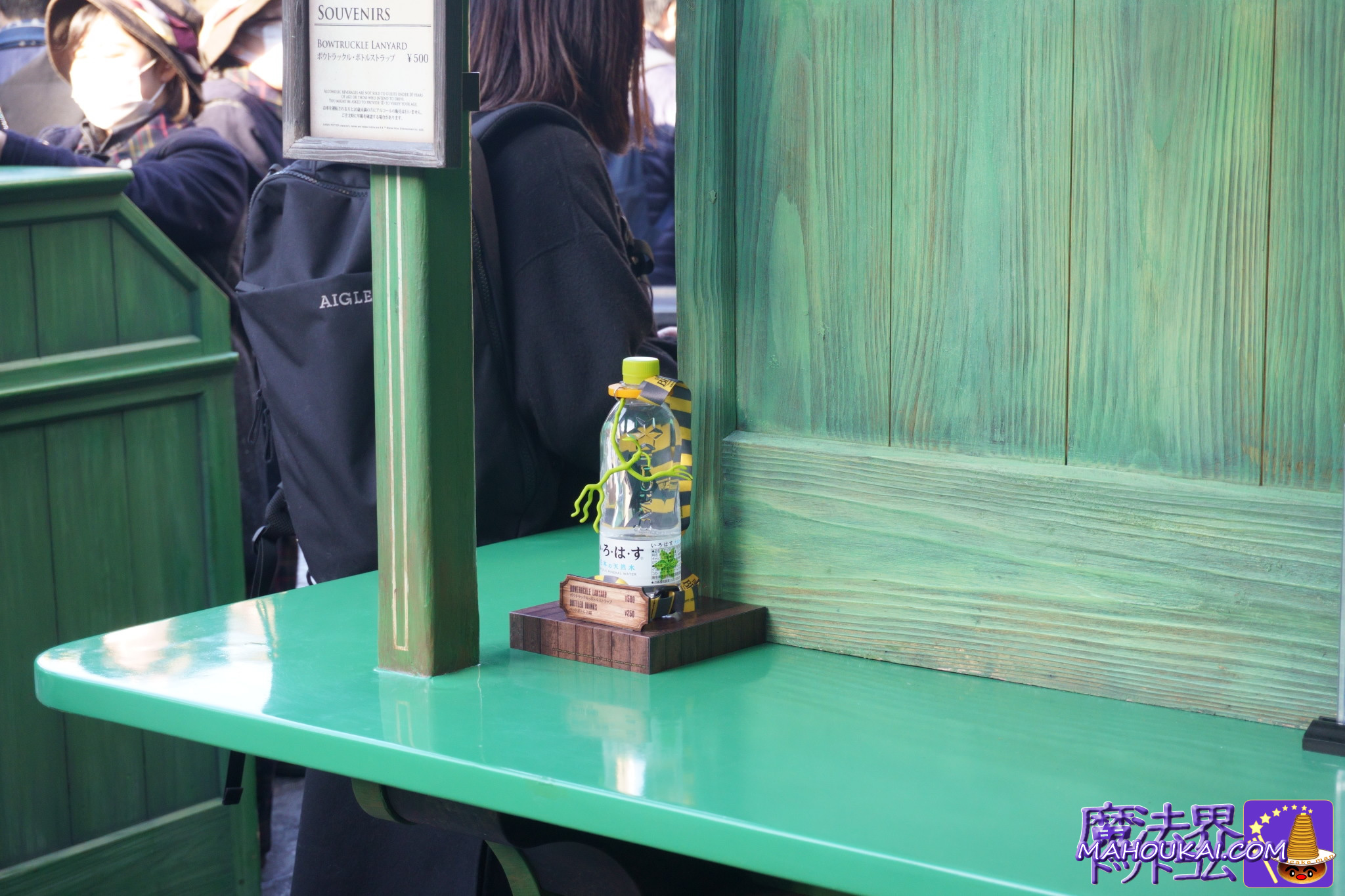 Bowtruckle (picket) plastic bottles The straps are at the corner of the 'Magic Neap Cart' and in front of the cash register.Â
Even though the Fantabi picket straps are now on sale, they have a great atmosphere.Wizarding World Drink 'Gillywater'.is not sold in USJ, which is very disappointing.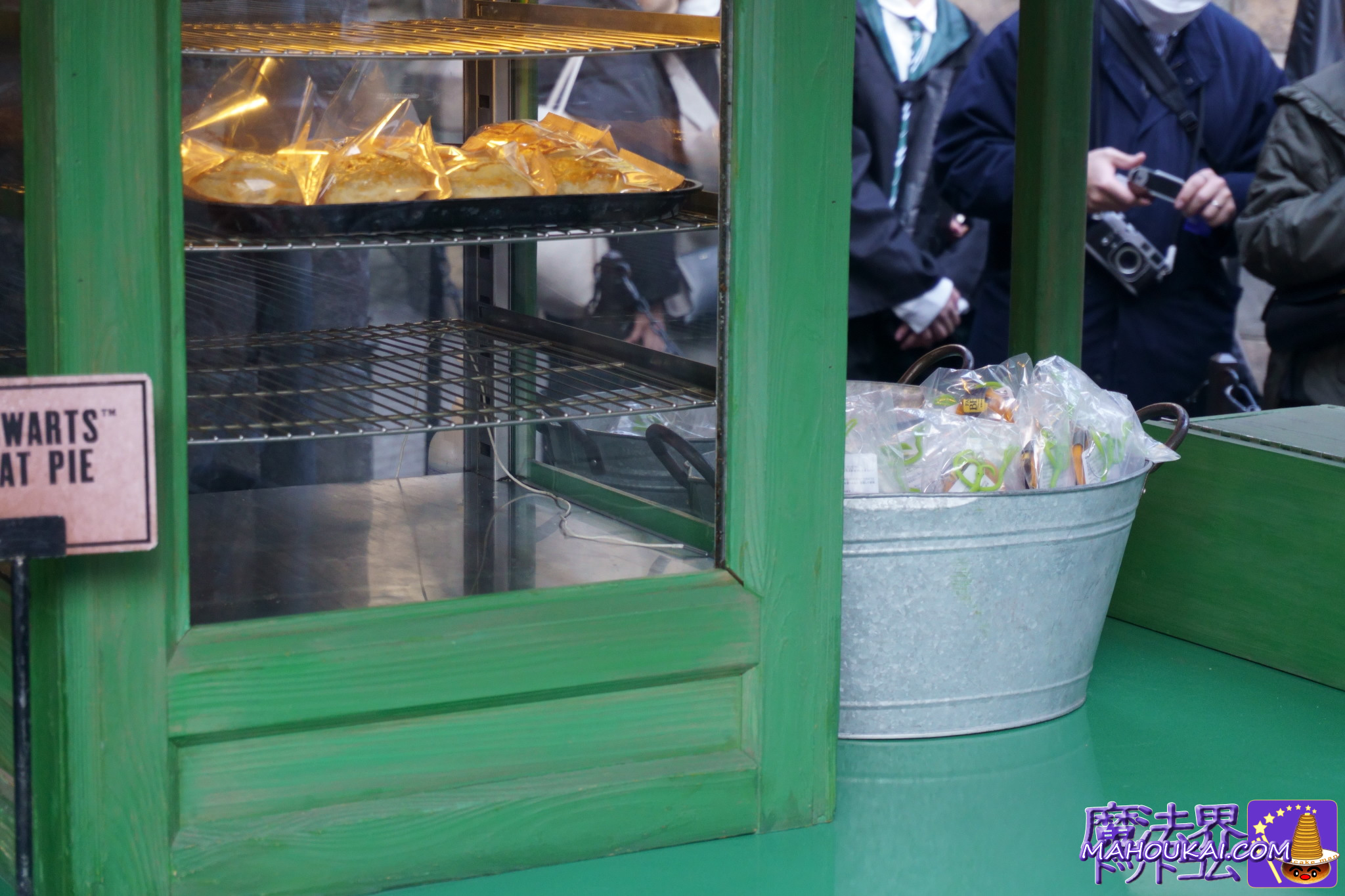 Bowtruckles are proliferating in the bowls. Usually at USJ, they would be sold naked and hung in large numbers, but the bowtruckles are sold one by one in plastic bags.
It was very carefully packed and the bowtruckle in a plastic bag was protected by a further plastic bag. The drink holder section was also protected by a separate sheet.
Bowtruckle bottle strap Price ¥ 500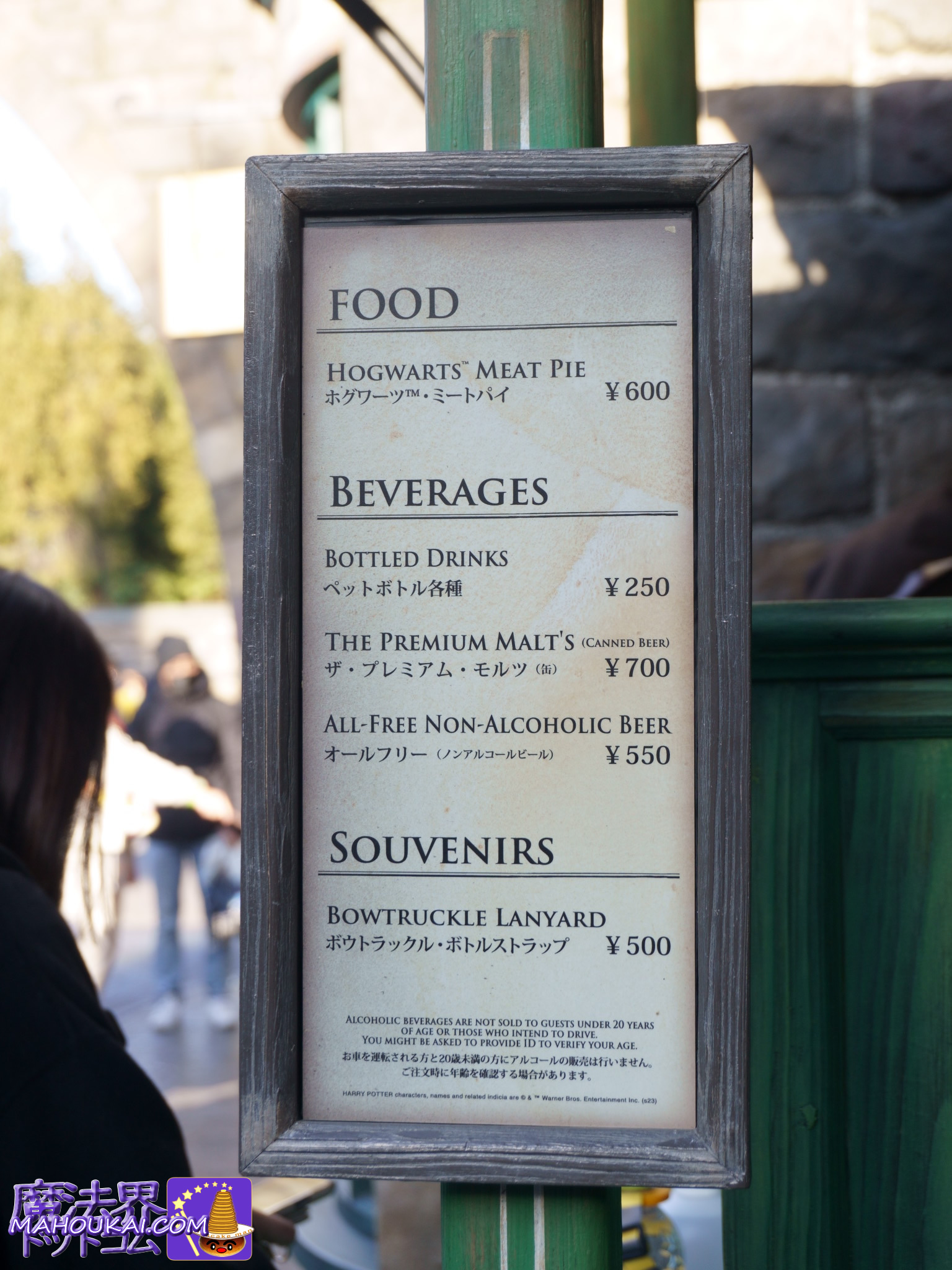 Purchase Report] Magical creature "Bowtruckle" drink bottle strap|USJ Harry Potter Area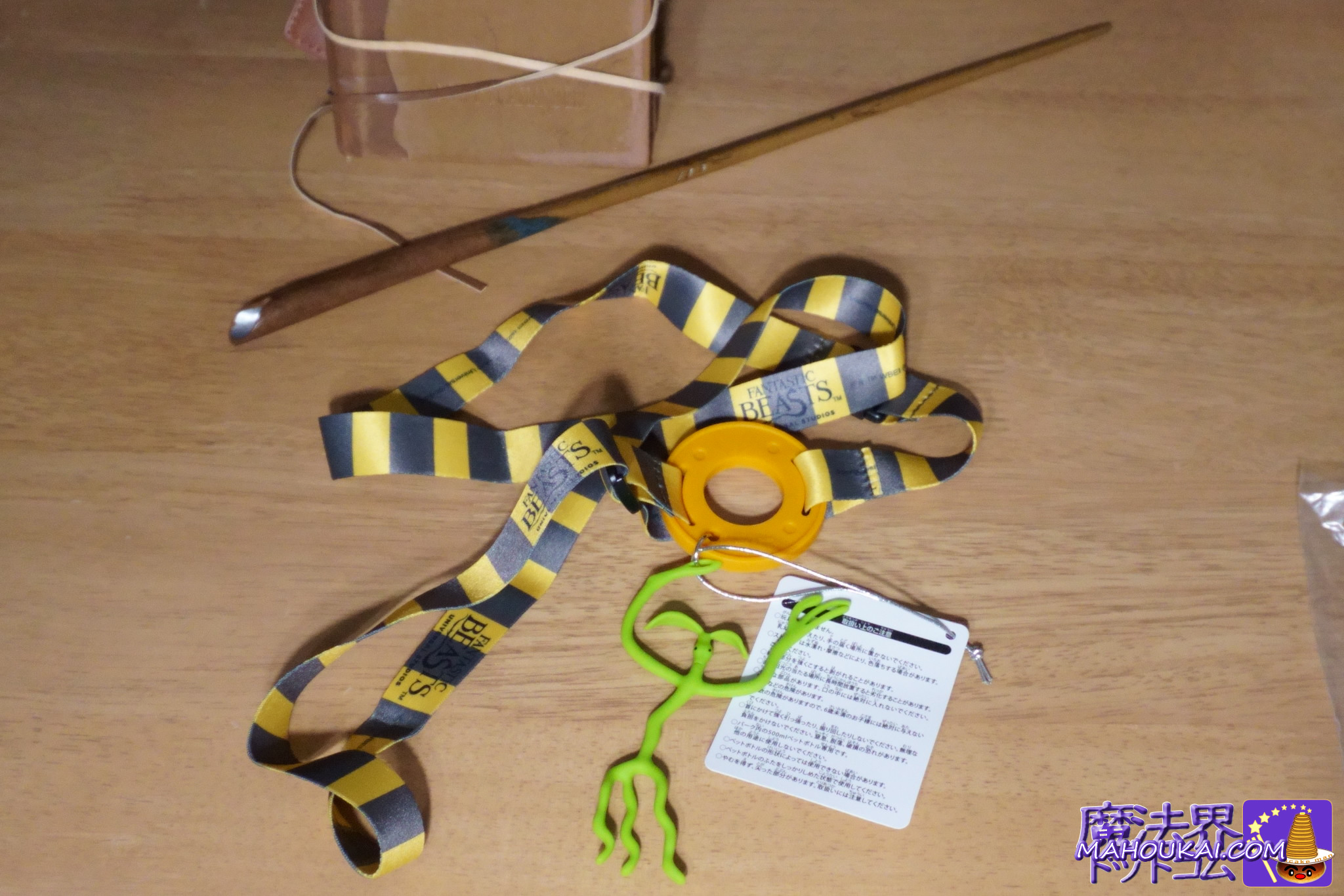 I immediately bought a magical creature 'Bowtruckle' drink bottle strap... ♪
The strap has a grey and yellow border and is the design of Newt Scamander's favourite scarf (scarf) from the Hufflepuff dormitory at Hogwarts School of Witchcraft and Wizardry. The initial Hufflepuff scarf design has a black and yellow border, but as a result of years of use, the black has hazed to grey, so Newt's scarf is grey and yellow.

The part that holds the bottle is ring-shaped, with the ring extended and clipped through the cap part of the plastic bottle.

The magical creature 'Bowtruckle' hangs from an orange ring in the bottle holder section.
Hereafter, I, Pancake Man, will refer to this bowtruckle as a 'picket'! (Laughter)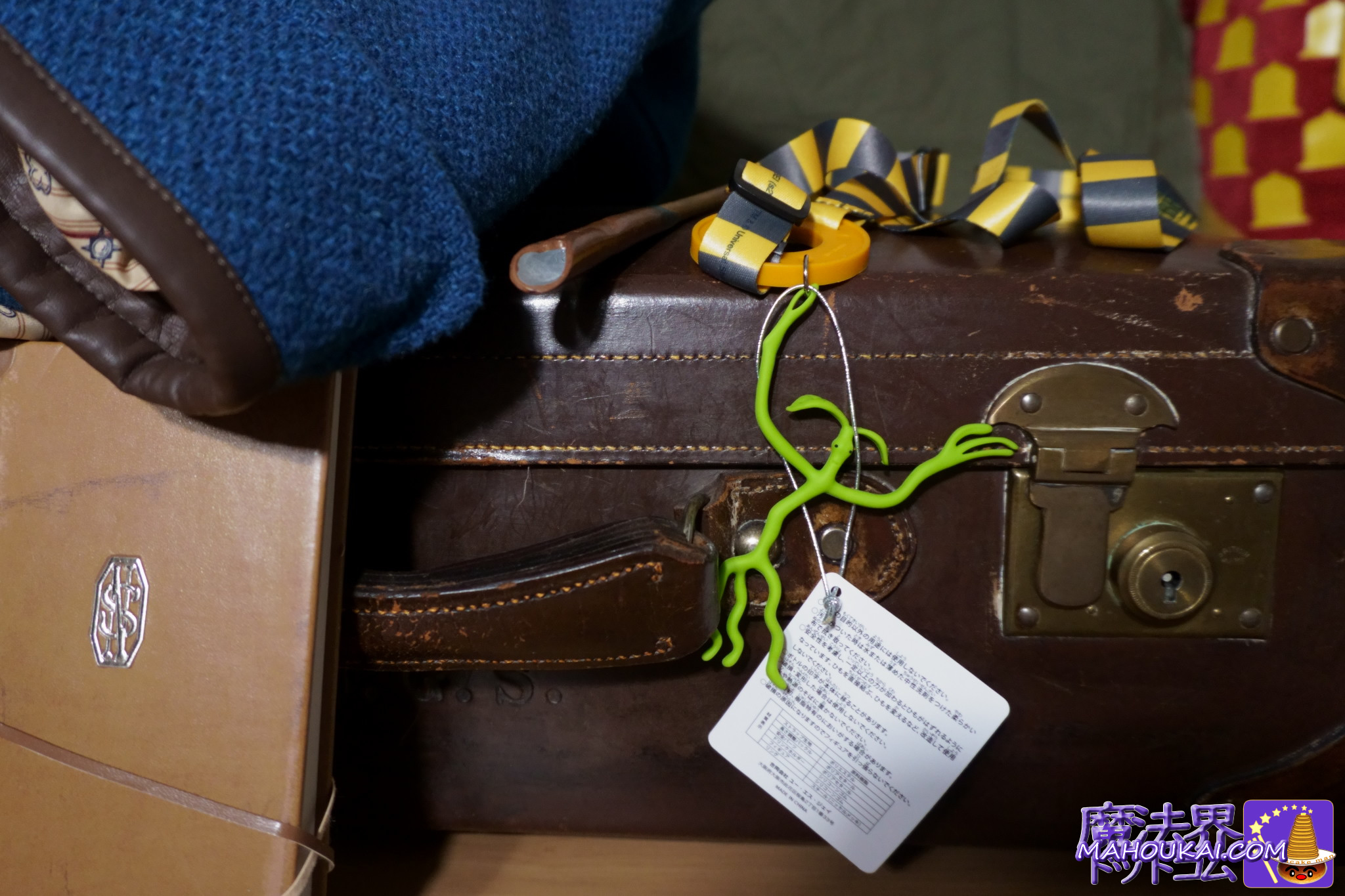 Bowtruckle is about 11 cm tall and about 6 cm wide with both arms outstretched.
The picket's body is made of silicone rubber, so it has a squishy soft body â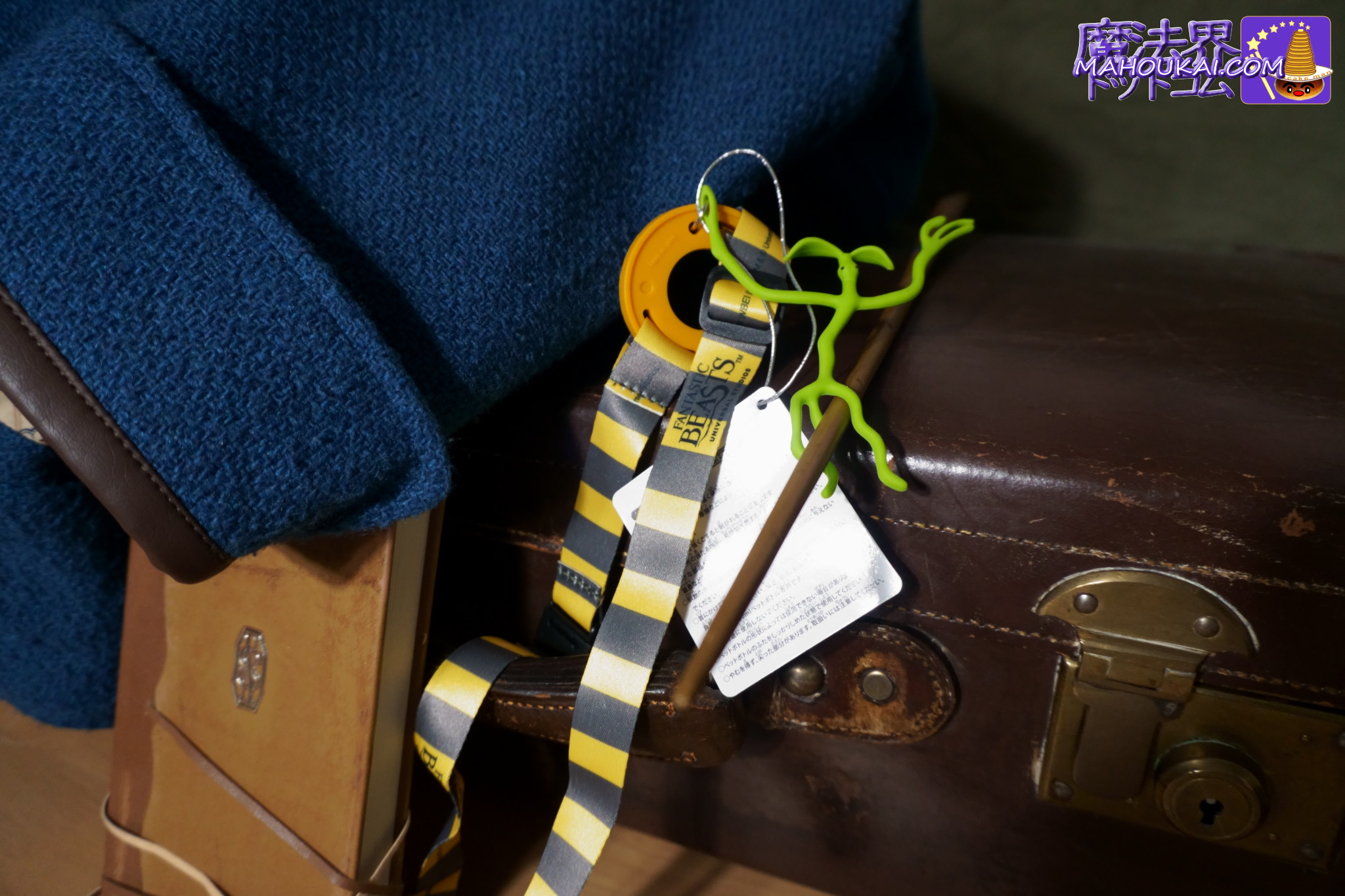 You can even pose as if you were on Newt's wand in the film Fantastic Beasts and Dumbledore's Secret!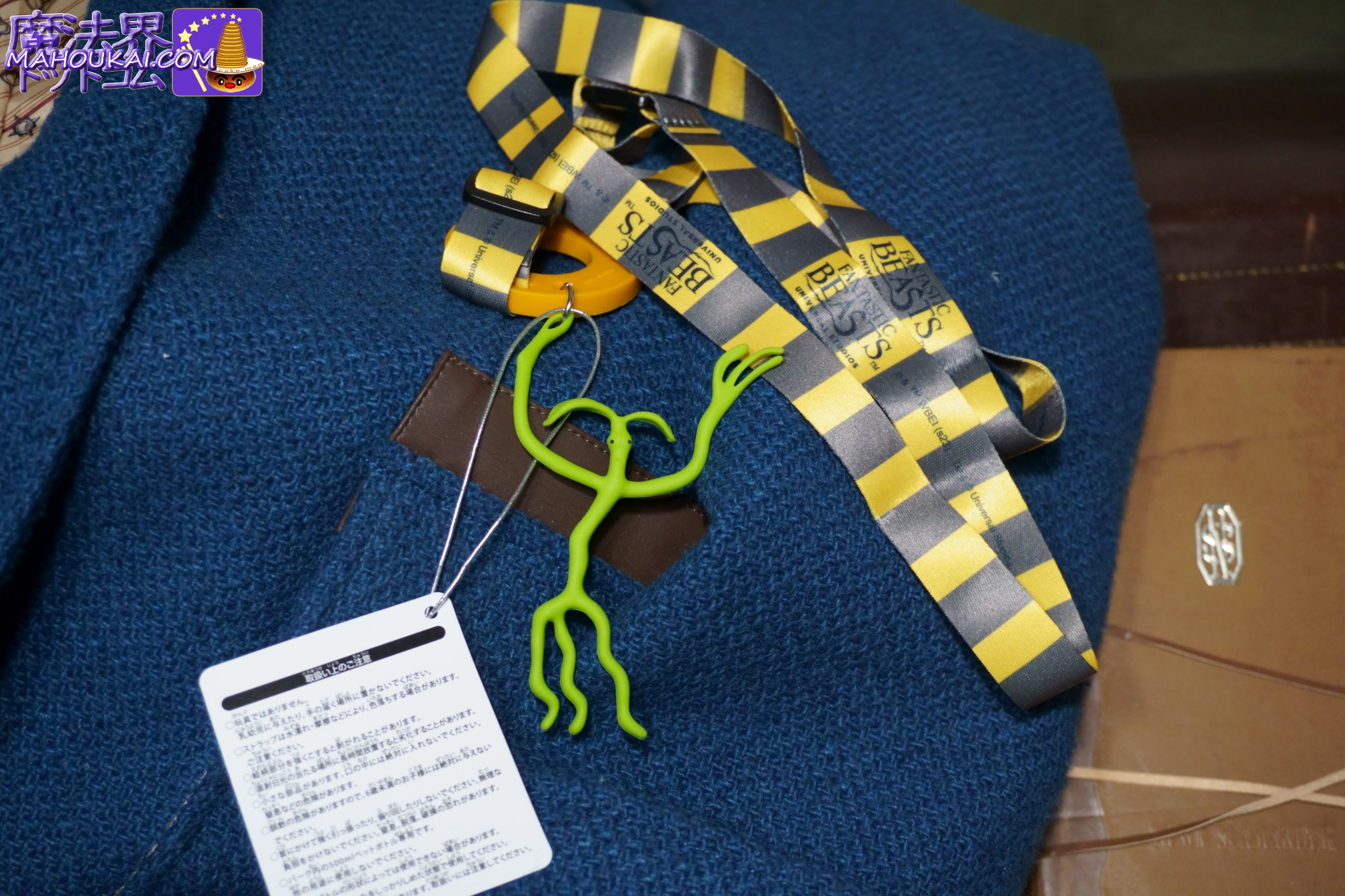 Pickets can be played and used in any way you like!
Do not use the product for any purpose other than that for which it was originally intended.
It is not a toy. Please play at your own risk as there are various warnings such as.
USJ is going to be in need of a drink in the spring and summer. Get a Pickett plastic bottle strap, hang it from your neck and enjoy the Harry Potter area with it.
It is especially recommended for those who enjoy Newt Scamander cosplay (fancy dress) and Newt coding.
Because the new event and magical creatures show will start in the USJ Harry Potter area on 17 March 2023...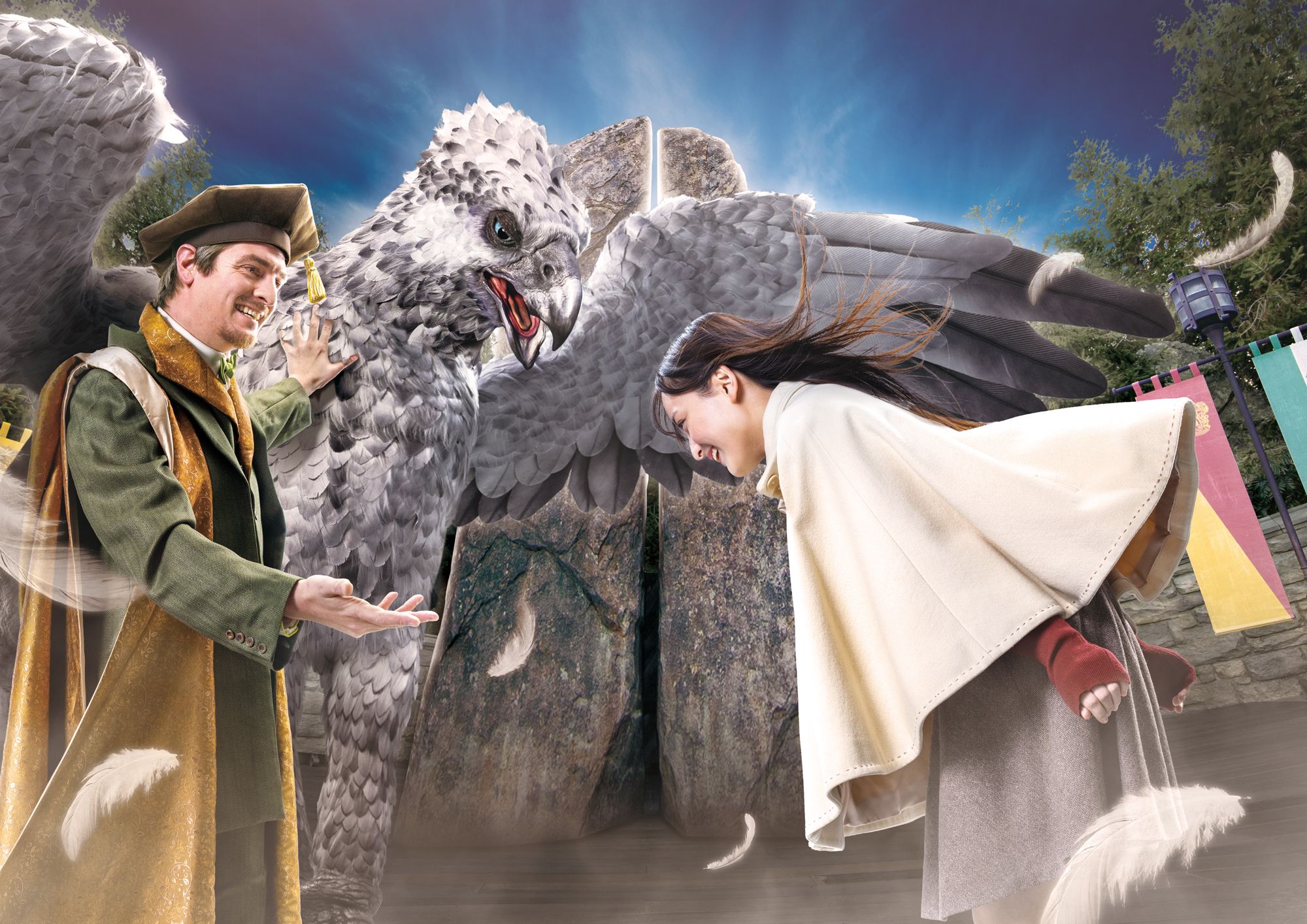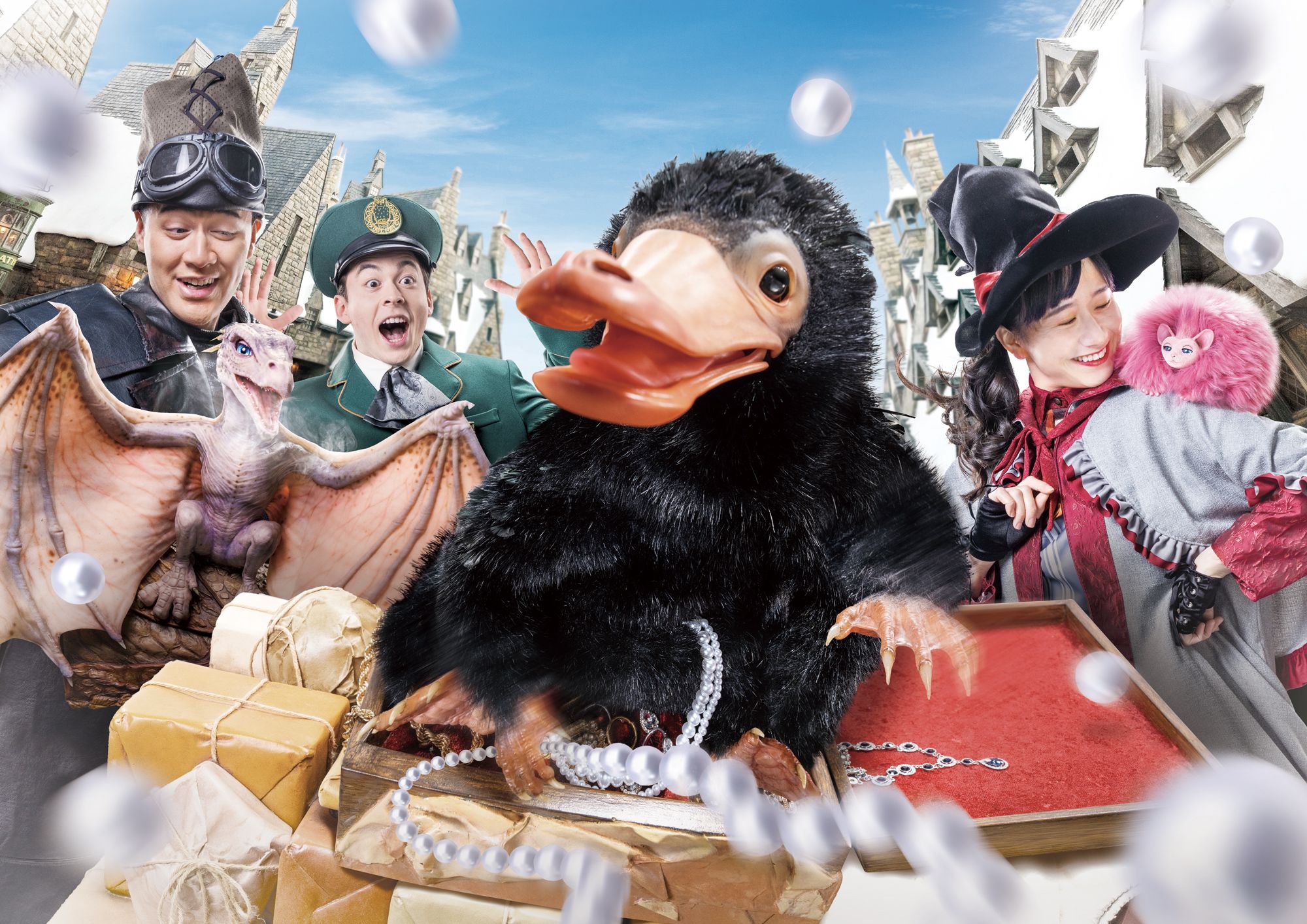 This makes me even more excited about the USJ Harry Potter area in spring 2023.Â
USJ New Merchandise] UNIVA x Fantastic Beasts Merchandise! Magical Animals Niffler, Baby Niffler and Bowtruckle Picket plush toys are now available ▪ Filch's Confiscated Goods Store USJ "Harry Potter Area" | California Confectionery, etc.
[New release] December 2022 USJ Harry Potter wands New Magical Wands 13 original wands have been released. The 13 old original wands have been discontinued as replacements.
Ride the Flight of the Hippogriff... - Mini roller coaster in the Harry Potter Area (outdoor ride attraction), USJ, Harry Potter Area.
There are many hidden spots around Hagrid's Hut! Let's have fun looking for things before riding the Hippogriff... (USJ 'Harry Potter Area')
The following shows are demonstrated on the Performance Stage in the Wizarding World of Harry Potter area at Universal Studios Japan (USJ).
'Hippogriff Magical Lessons', a show about magical animal hippogriffs [new on 17 Mar 2023].
Note: The Wand Study show has been on hiatus since February 2023.
Official hotels with rooms overlooking Hogwarts Castle in USJ's Harry Potter Area|JTB Early Park Inn Package Plan Osaka Universal City Sakurajima
USJ HARRIPOTA AREA [new item].
'Bowtruckle' bottle strap.
If you keep him in the Magic Neep Cart, "give him a nice name...", says the witch 🥳.
For more information 👉.https://t.co/bMMscC7YQD#USJ # Univa. # Harriotta area. # Magical Creatures # Picket. https://t.co/9dBtJ3UbBw pic.twitter.com/drYGuW8s9Y

- MAHOUKAI.COM wizardingworld.com Super Commentary Guide to Harry Potter & Fantabi (@mahoukaicom) March 3, 2023