."Tokyo Comic Convention 2022 (Tokyo Comic Con 2022).One of the celebrities visiting Japan for the "Harry Potter and Fantastic Beasts" film series, Jamie Campbell Bauer, who appears as 'Grindelbard as a young man' in the series, went for an autograph and photo session.
[Autograph session] Jamie Campbell Bauer, who plays the young Grindelbard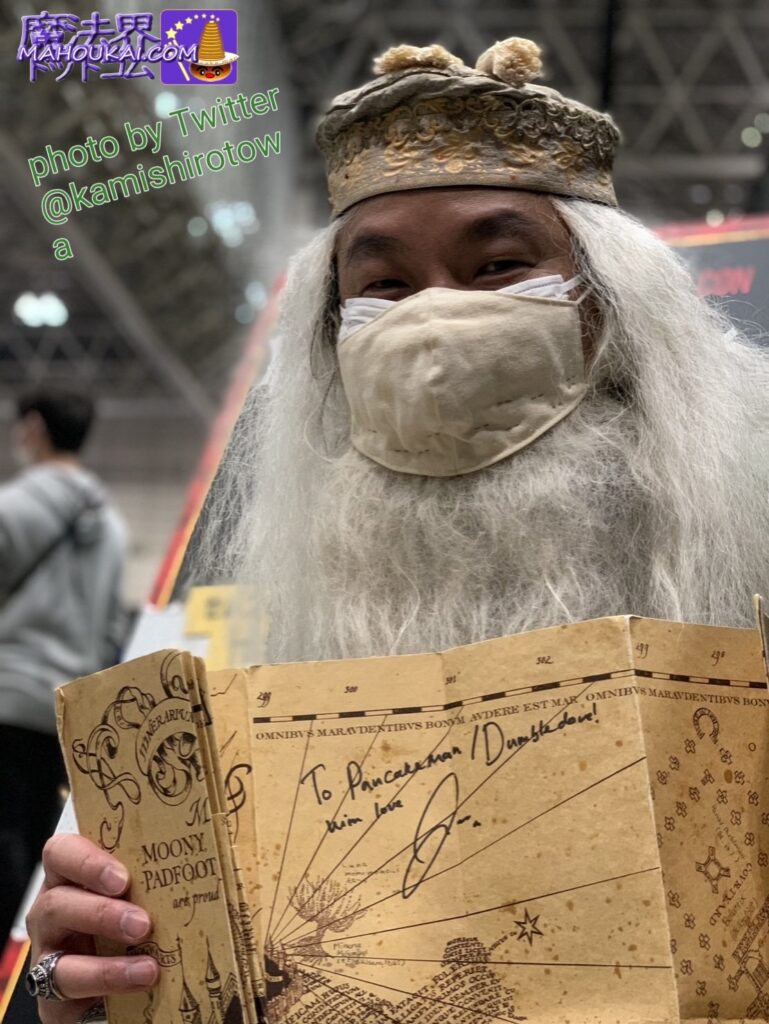 I'm sorry to say that I'm suddenly the Pancake Man dressed as Dumbledore, but I went to a signing by "Jamie Campbell Bauer" at Tokyo Comic-Con 2022.
Jamie played the young Grindelbard in the Harry Potter and Fantastic Beasts films. I'm already proud of it, but I got his autograph for the 'Ninja Map', see photo! (≥▽≦)
To Pancakeman Dumbledore.
with love
Jamie Campbell Bower
I think it was probably with, but he even wrote the word love (love)! Incidentally, the rule at Tokyo Comic-Con is that only the actors' autographs are allowed, not our names or other characters of the purchaser.
but Jamie wrote it for me at his service, so it's not a problem under the rules. And I'm super happy with the thoughtfulness! This time, the number of people attending the autograph session was smaller than in previous years, so I was able to talk to each guest slowly and get his or her autograph...
Thank you, Jamie! Fellow Harriotta's.Mr. Eien.I was with Jamie, and Jamie's perfume smelled so good and sweet, we were both writhing and writhing with a beautiful voice (laughs)... He's so sexy, he's so sweet, and he has a charming smile that he doesn't show in the film...
[Photo session] Jamie Campbell Bauer, who plays the young Grindelbard.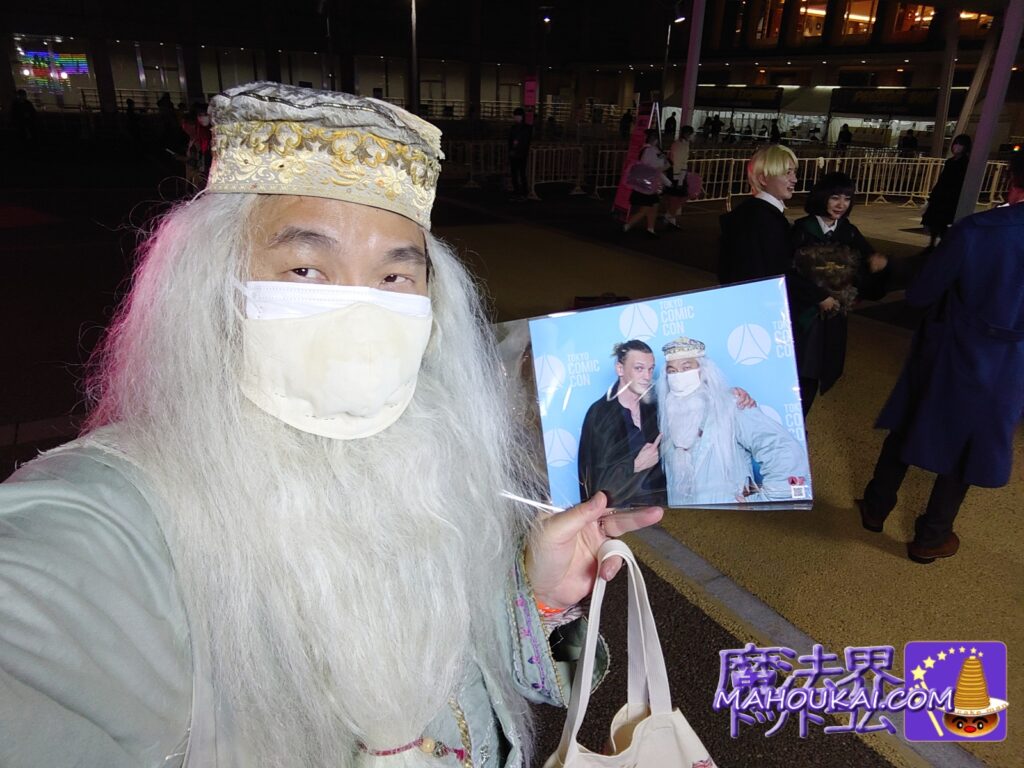 Following the signing session, we also took part in a photo session. This one was well attended and there were as many people lined up as in previous years. When I entered the booth, Jamie said to me, "Hi! Pancake Man♪ Nice to see you again!" He was very happy to see us again!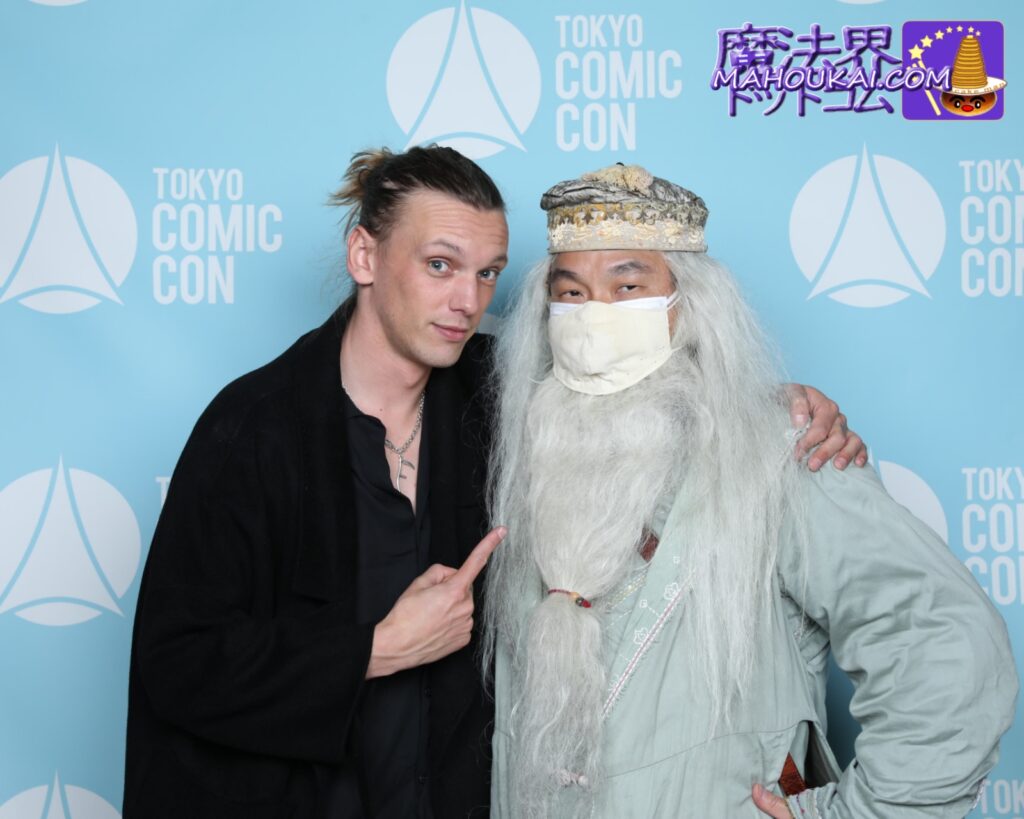 I was so grateful that he read my name and I felt like I was being pelted with rain (≧◇≦).
The photo session really only lasts about 15 to 20 seconds and then they change quickly, so I'm happy to inform you that all the participants who came out after the photo session, although it was only for a moment, had a smile on their happy, smiling faces (laughs).
Incidentally, Eien's expression during the photo shoot was the happiest ever on the World Wide Web.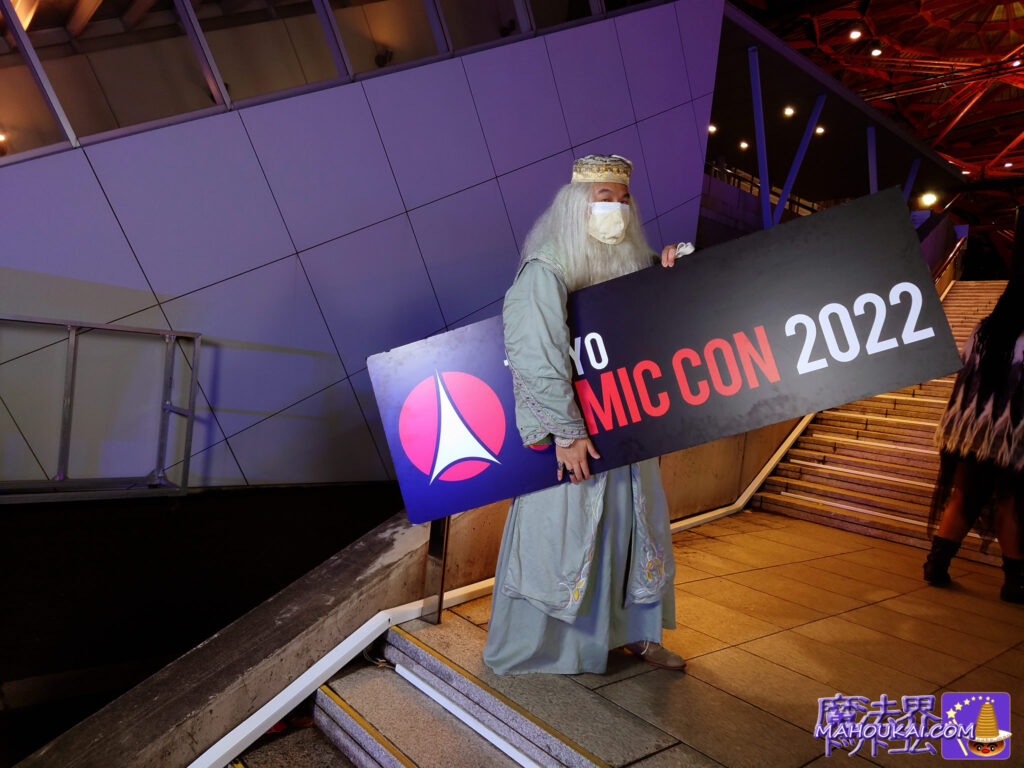 Comic-Con to Osaka as Osaka Comic-Con is scheduled to take place in May 2023.I'll take it home with me! (Laughs.) What a decision!
This is Pancake Man dressed as Principal Dumbledore reporting from Tokyo Comic-Con 2022!
若き日のグリンデルバルドと写真撮影♪
Jamie Campbell Bower @Jamiebower
Jamie Campbell, Mr Bauer.
He was a super handsome, kind and nice guy😍.
For more information 👉.https://t.co/xSQ6Unok9G# Tokyo Comic-Con 2022. # Harriotta. # Fantabi. https://t.co/xJ9AojS0n1 pic.twitter.com/bn1Q5p4g6z

- MAHOUKAI.COM wizardingworld.com Super Commentary Guide to Harry Potter & Fantabi (@mahoukaicom) November 26, 2022