Hello! I'm the Wizard Pancake Man from Wizarding World.com... ♪
A short walk from Tokyo Station.Harriotta's sanctuary.One of the "Maruzen Marunouchi Main Store, 4th floor, foreign book cornerÂ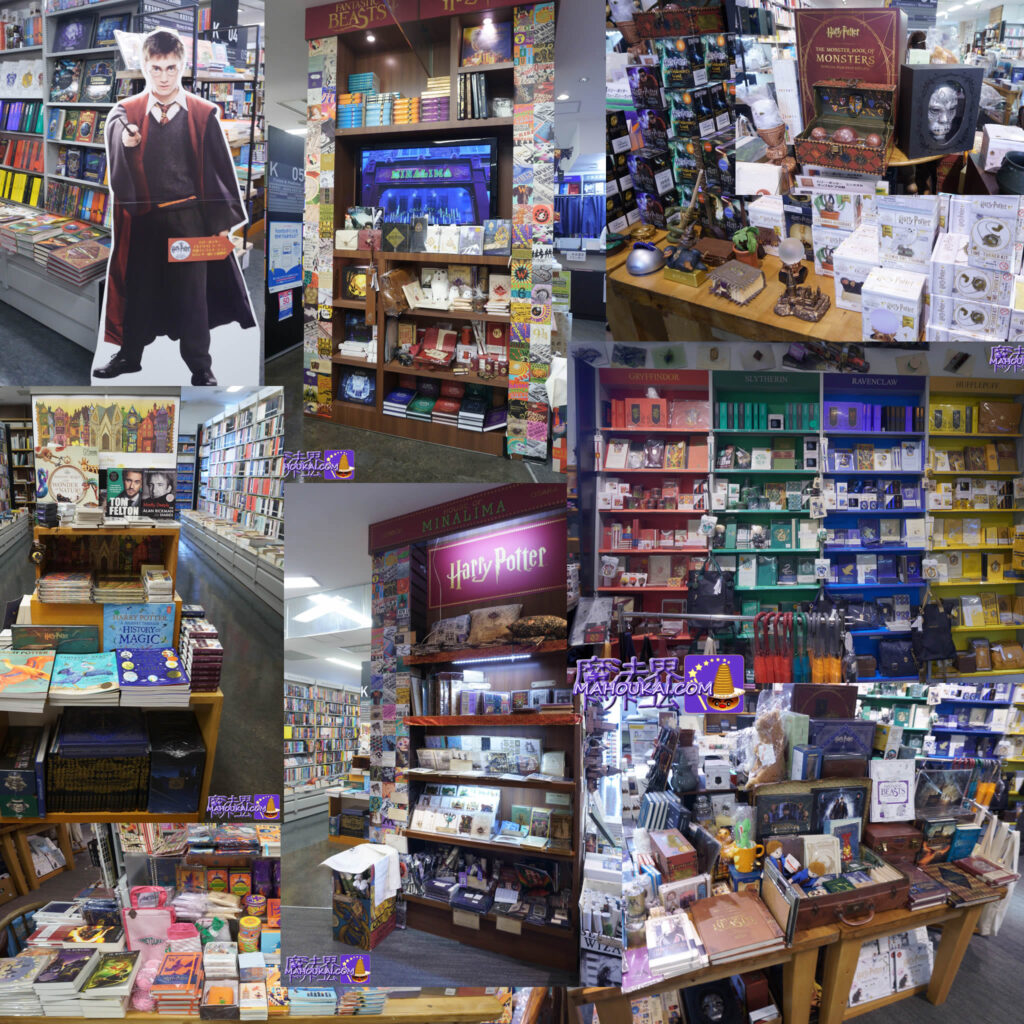 The previous report was published in March 2023 under the heading.Maruzen Marunouchi Main Store, 4th floor, foreign book cornerStatus of the 'Harriotta, Fantavi & Minarima Area inand we are pleased to present you with the situation now that six months have passed. The location is less than a five-minute walk from Tokyo Station (Marunouchi North Exit ticket gate),Harry Potter Studio Tour Tokyoand ... andStage 'Harry Potter'.This bookshop is a great place to stop by on your way home from the
Weasley Wizard Weeds notepad set, candles, etc.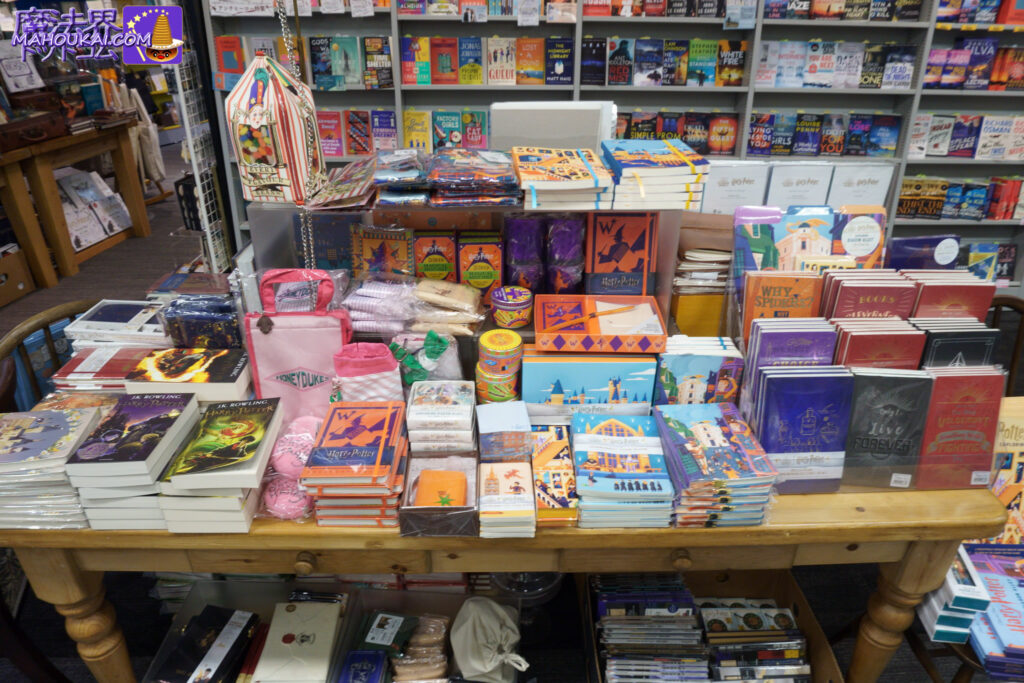 The Harry Potter items on display and for sale in the Maruzen Marunouchi flagship shop are basically from the bookshop's Western book section, so many of them are imported and inevitably many of the English versions and goods are also in English, but some of the goods are made in Japan (Japanese).
First.Weasley Wizard Weeds, Fred & George's twin shop.The flat shelves where the design of the W.W.W. product packaging can be seen.The goods, which look colourful with each design of the W.W.W. product packaging, include notebooks, notepad sets and candles. Please check the details on site.Â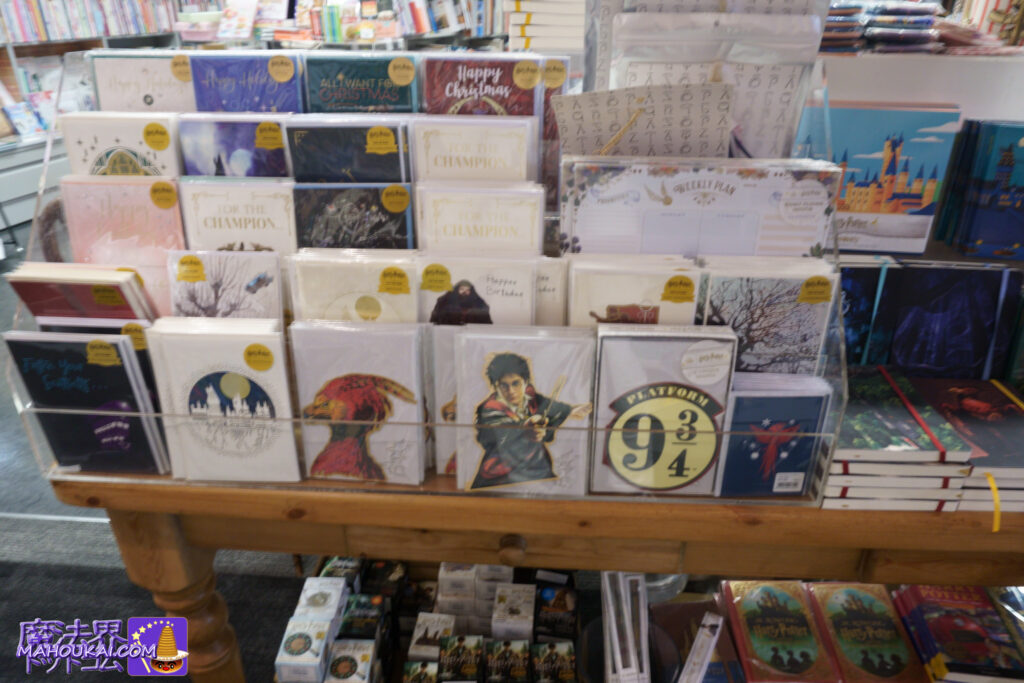 There is also a large selection of postcards and other items at the back.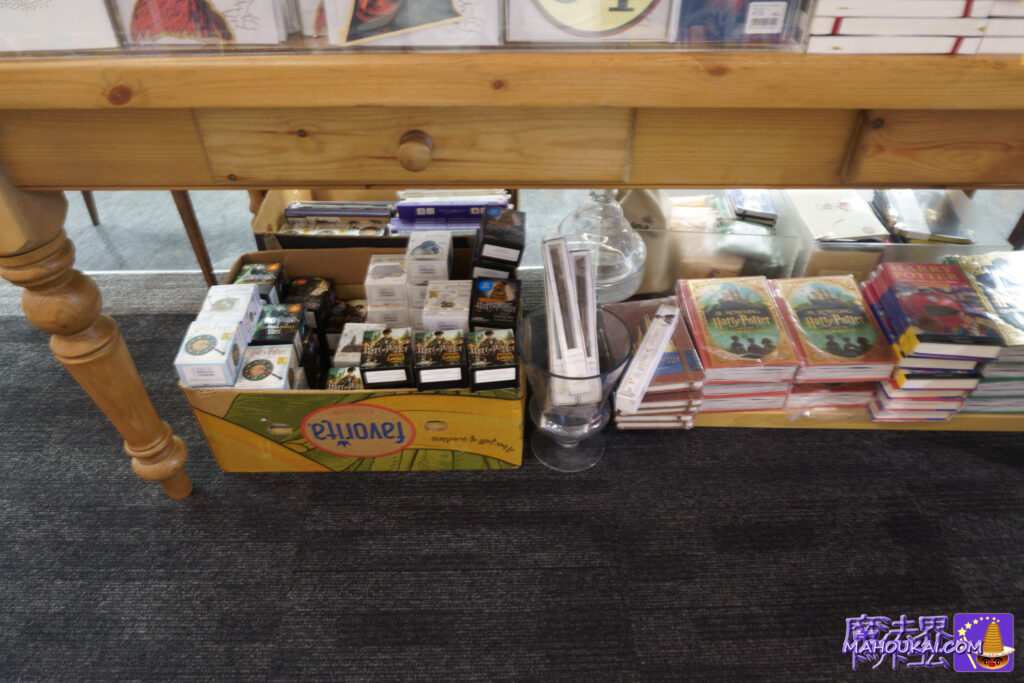 Underneath the flatbed, too, are the original Harry Potter volume 1, the illustrated Mina Lima edition book, and mini-goodies â
Pillar corner with 'Minarima' footage, Hogwarts letters, Hogwarts Express items â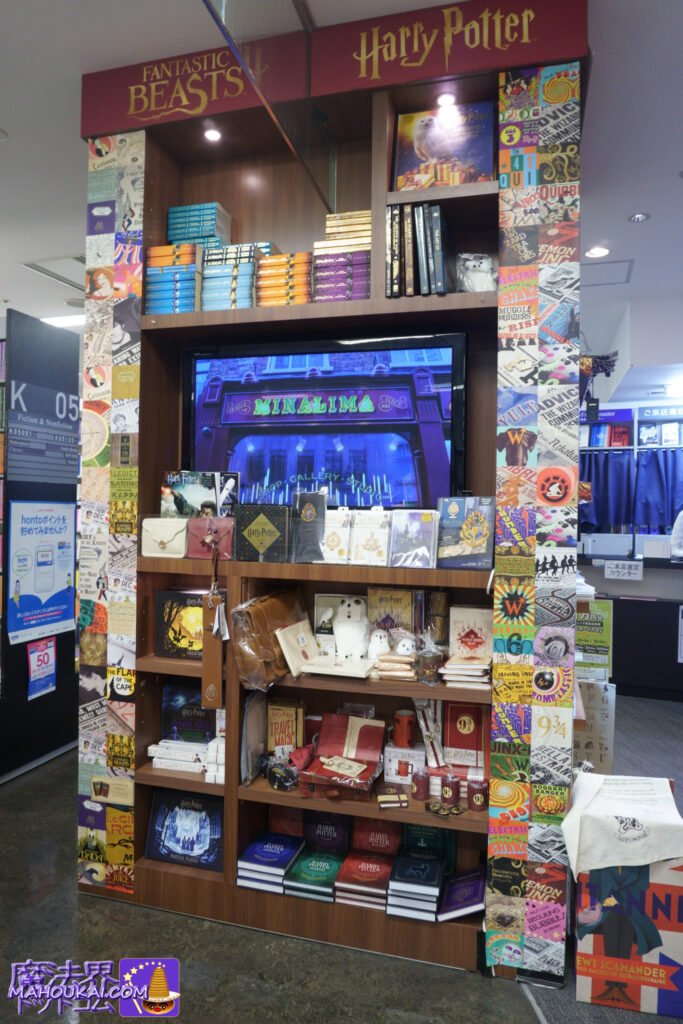 Maruzen Marunouchi Main Store, 4th floor, foreign book cornerOn the most prominent pillar at theMINALIMA.The shelves with decorations & images of the Hogwarts entrance letters and goods featuring lines 9 and ¾ are lined up on the shelves. It's fun and exciting to look at all the different goods, as if you were on a treasure hunt!â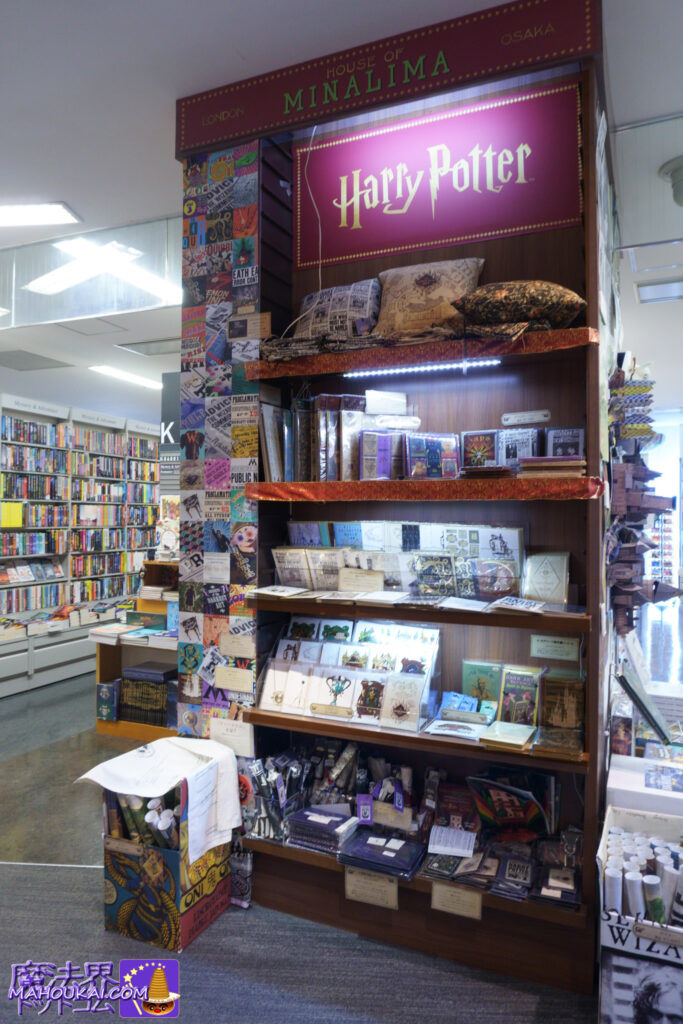 On the right side of the pillar are postcards and Harry Potter merchandise from Minarima.Hogwarts Textbook Notes.、マグネット、ティータオル、ポスターなどが並んでいます♪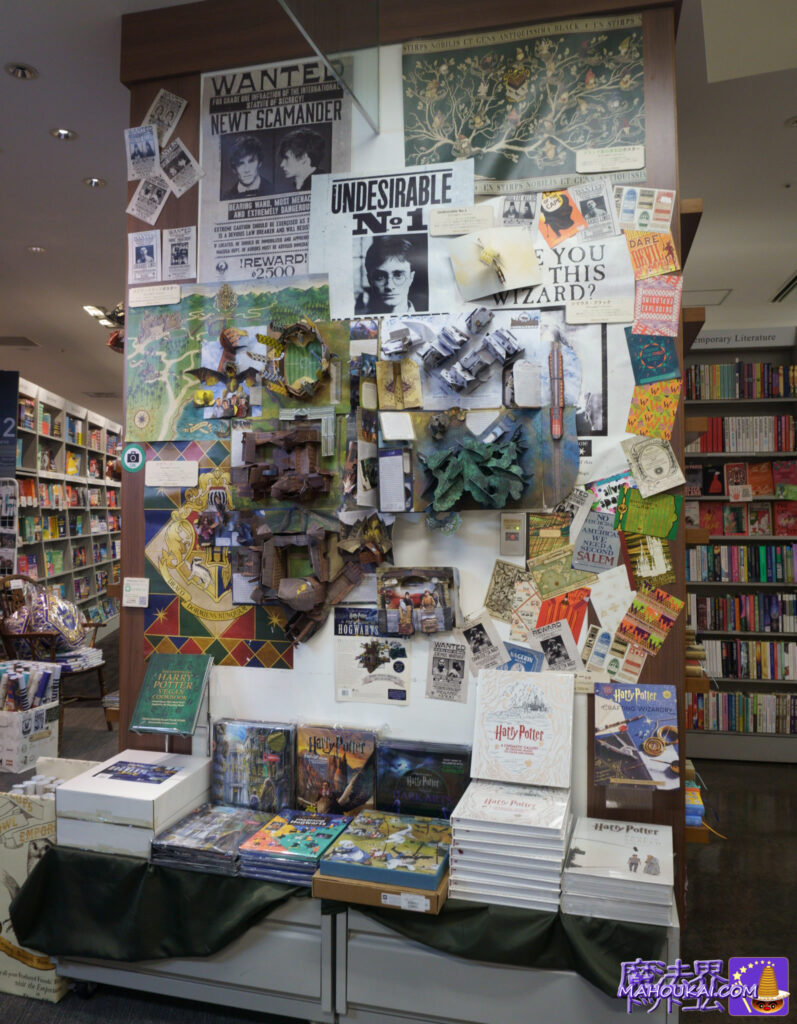 Furthermore, the 'Harry Potter A Pop Up Guide to Hogwarts' is developed all over the wall opposite the pillar, with Hogwarts Castle, Quidditch Stadium and many other attractions! It's a pop-up book, so you can enjoy the same developments as in the exhibition at home... â
The design card that is stuck on the bottom right as if dancing is a set of postcards from Minarima.Â
Tom Felton, Alan Rickman's autobiography and Hogwarts Notes.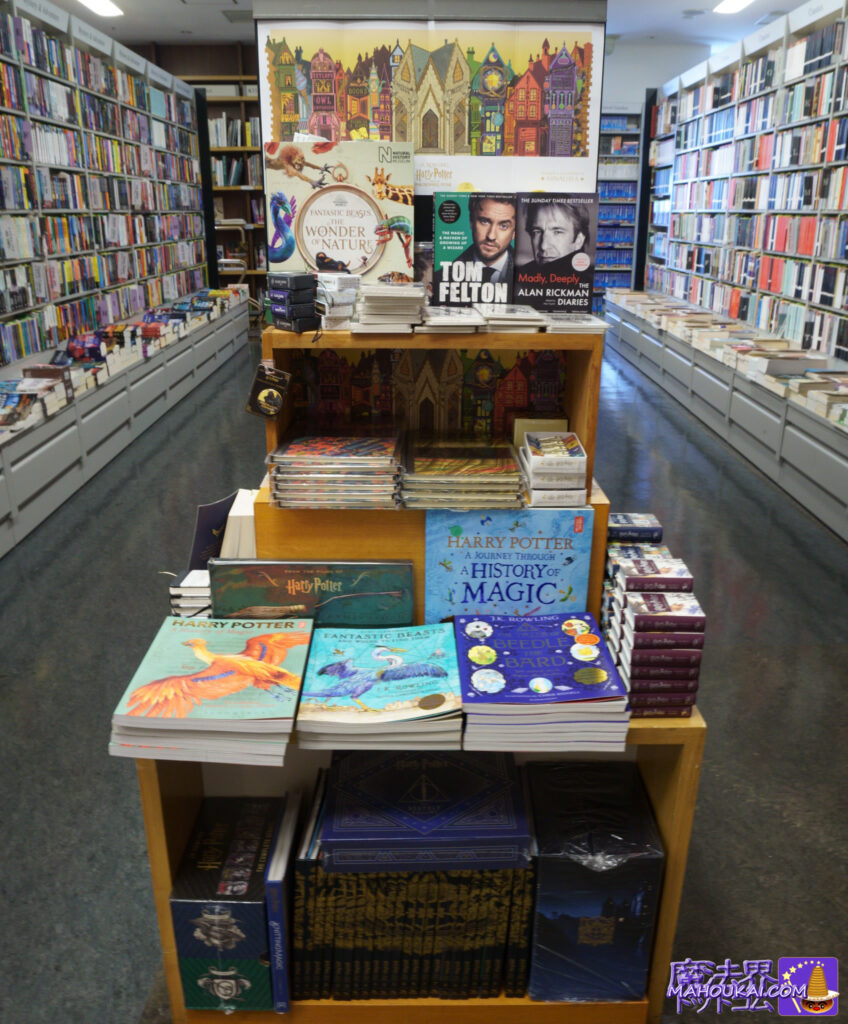 Here you will find a wide range of Western Fantastic Beasts (Magical Animals) illustrated books. These are rare books that can rarely be seen in Japan.
Tom Felton's autobiography (as Draco Malfoy).,,Alan Rickman's Diary (as Professor Snape).Also sold. Although overshadowed,Hogwarts Notebook of Minarima (replica).There is also a line of
Harry Potter mini-goods and badges.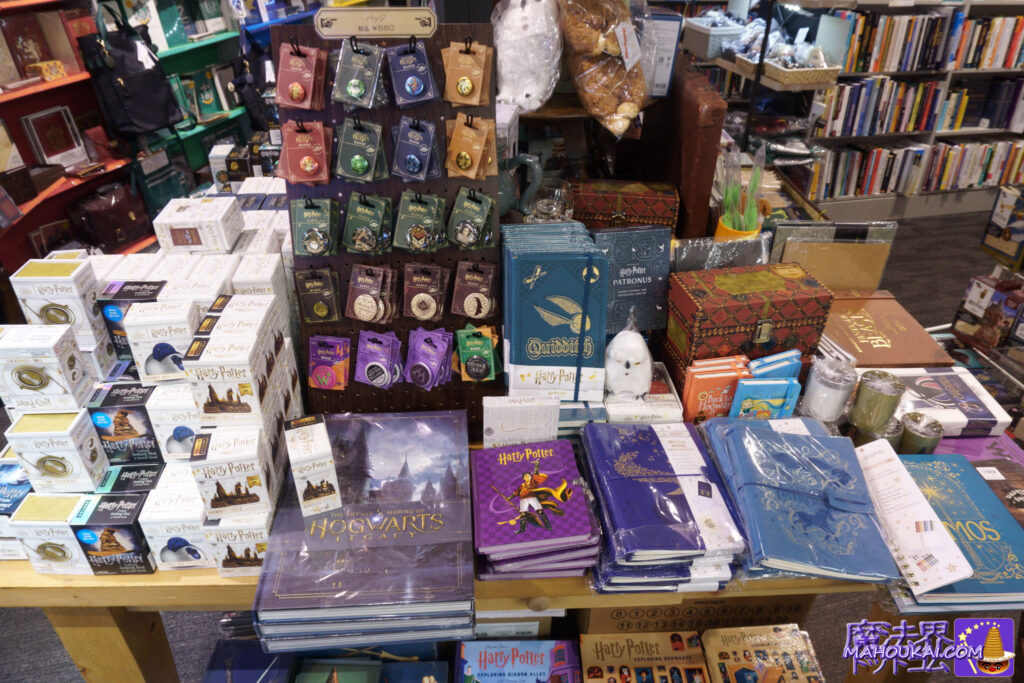 This flat stand has a range of Harry Potter mini-goods, including Time Turner, Sorting Hat, Patronus Planetarium, Hogwarts Castle and various badges.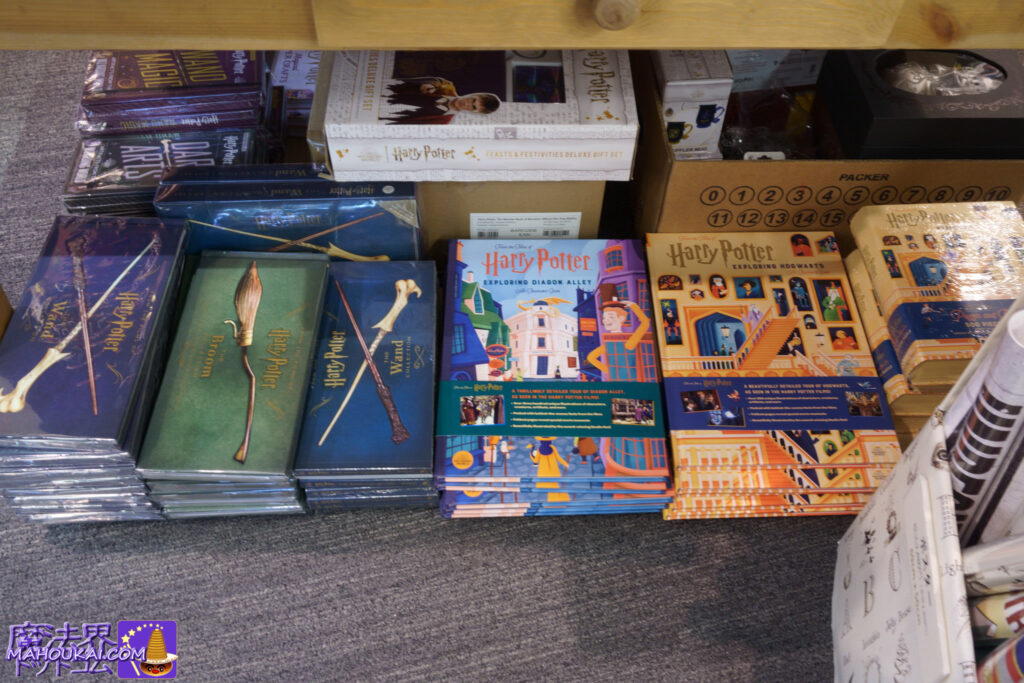 There are also books under the shelves explaining broomsticks and wands, which you should check out!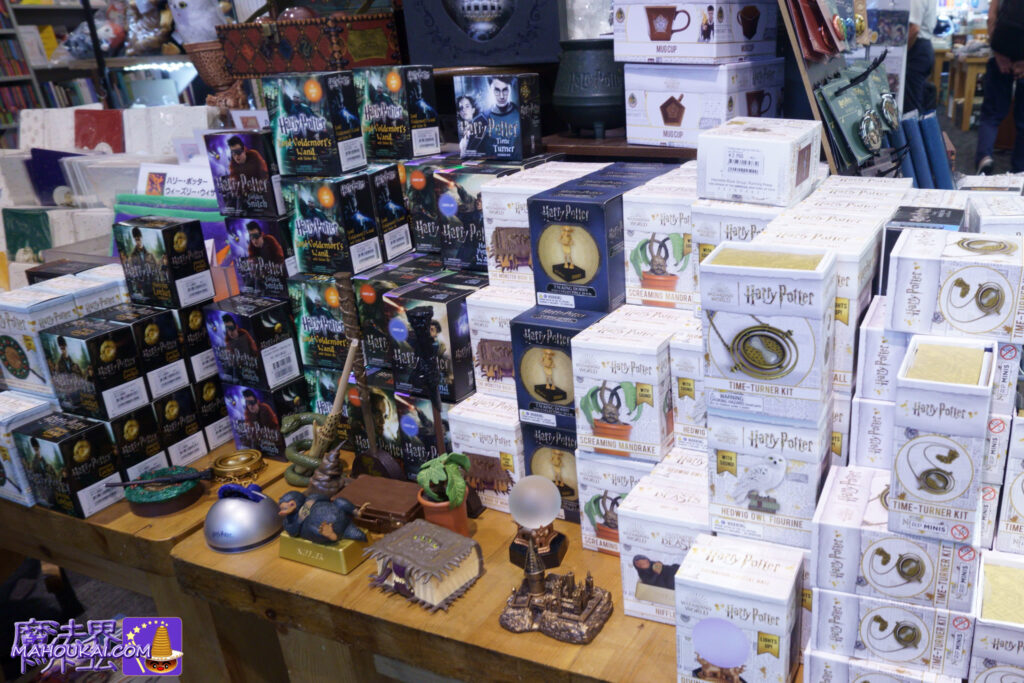 Samples (actual goods) of miniature goods are also on display. You'll want to buy them all and collect them all... you're quite the Harriotta fanatic...
Death Eater mask (small size) items and Quidditch ball box merchandise are also available.â
Official Fantabi-guidebook, 'plush' sundries and much more â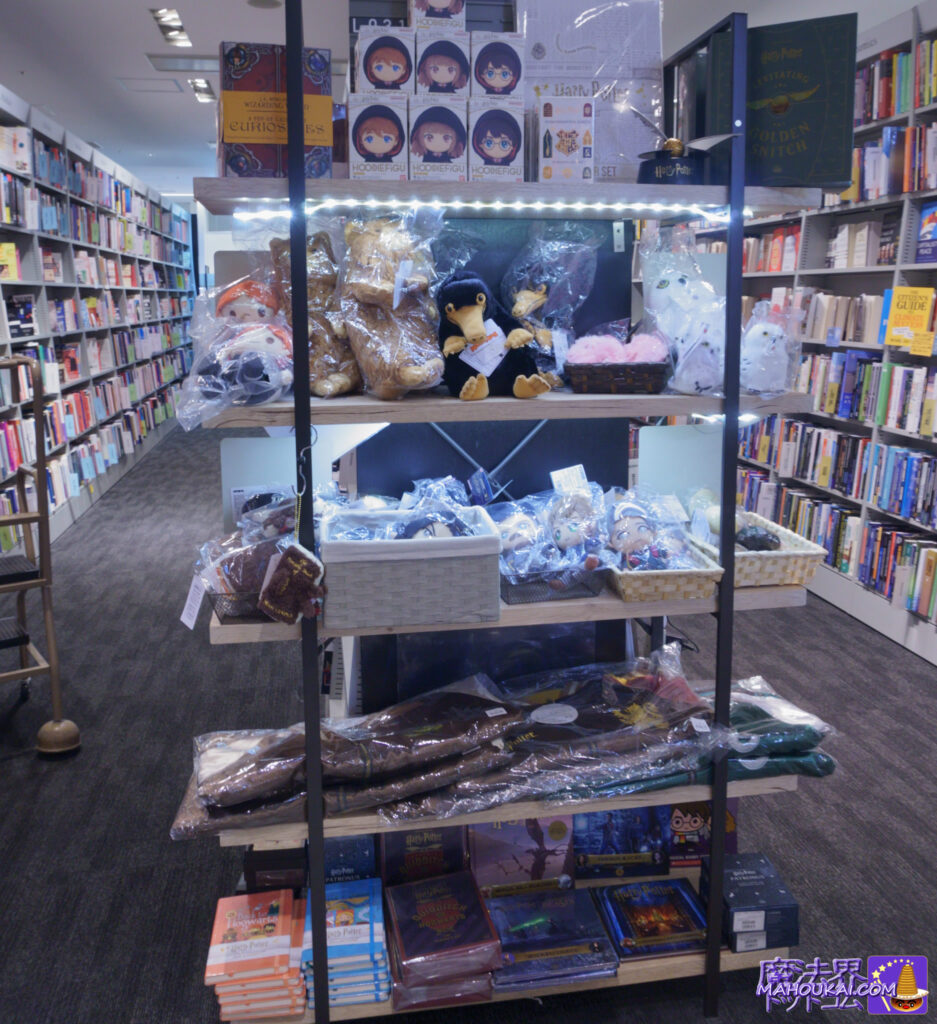 Here is a display of so much fun that it is hard to know where to start! Newt's stuffed animals and Niffler bun squeezers are also hidden away. The official Fantastic Beasts and Where to Find Them guidebook and movie book are also on display.
Complete with shelves of Hogwarts Fourth Dormitory goods! |Maruzen Marunouchi Main Store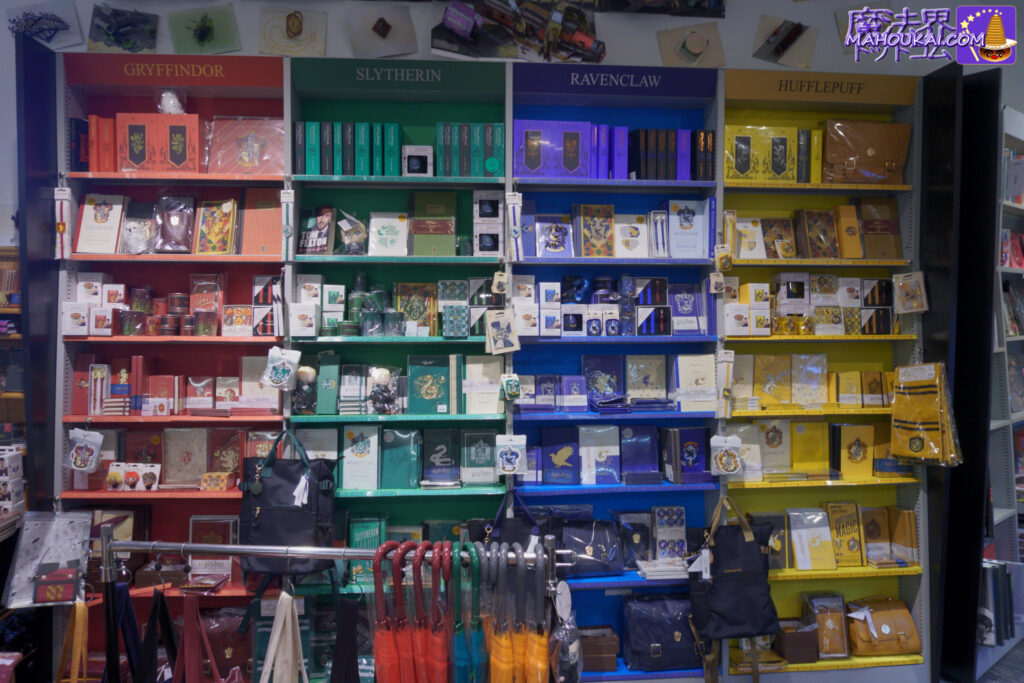 There was a section of colourful shelves in red, green, blue and yellow, and dedicated shelves for each Gryffindor, Slytherin, Ravenclaw and Hufflepuff dormitory. The Maruzen Marunouchi Main Store is becoming more like a Harry Potter book and merchandise shop than a bookshop corner. (Translated by.
The shelves of the four Hogwarts dormitories are lined with a variety of items, including newly designed Harry Potter books, notebooks, mugs, etc. You can even find umbrellas and bags, and there is even a casual "Tom Felton's autobiography" on the shelf in the Slytherin dormitory. (≥▽≦)
ニフラー、クルックシャンクスのヌイグルミ、スタジャンも♪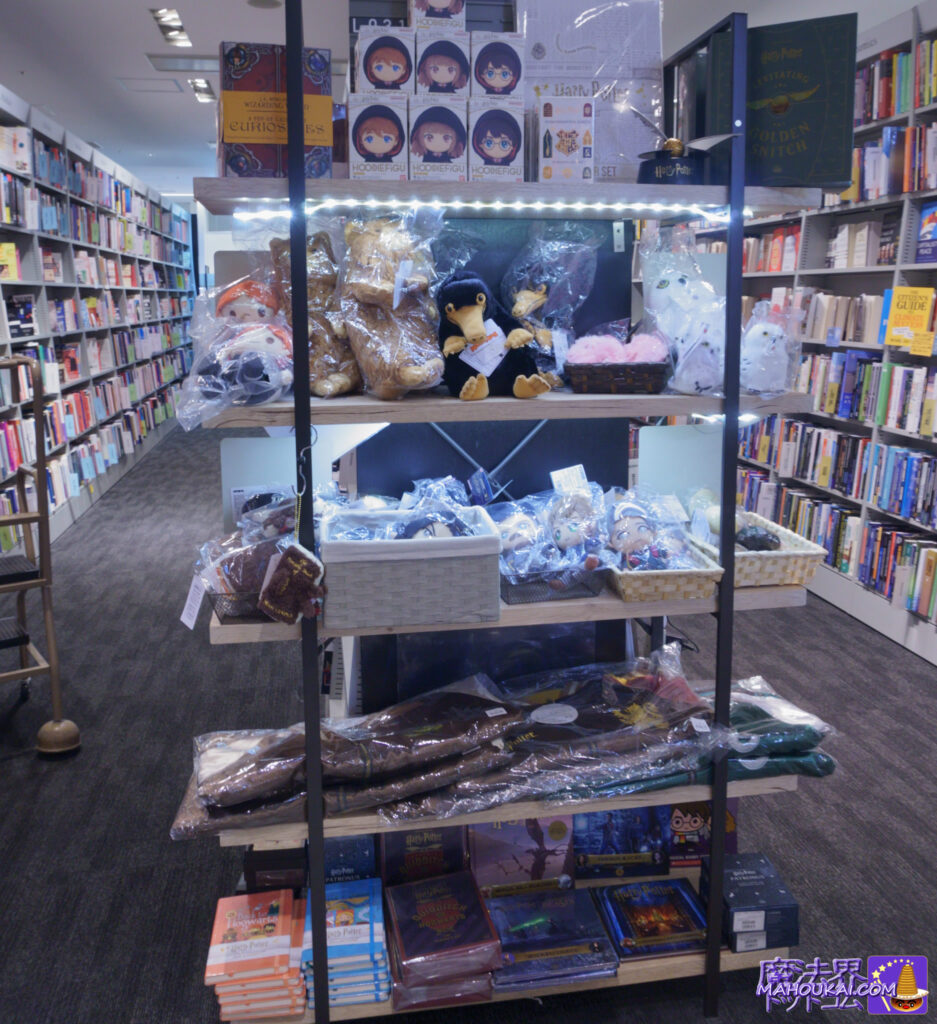 'Plush toys' in Nana. Ron, Crookshanks, Niffler, Pygmy Puff and Hedwig. The trio of Ron, Hermione and Harry are also on the top row, while Professor Snape and a young Albus Dumbledore are on the middle row. The bottom row is also complete with Harry Potter's stadium jacket.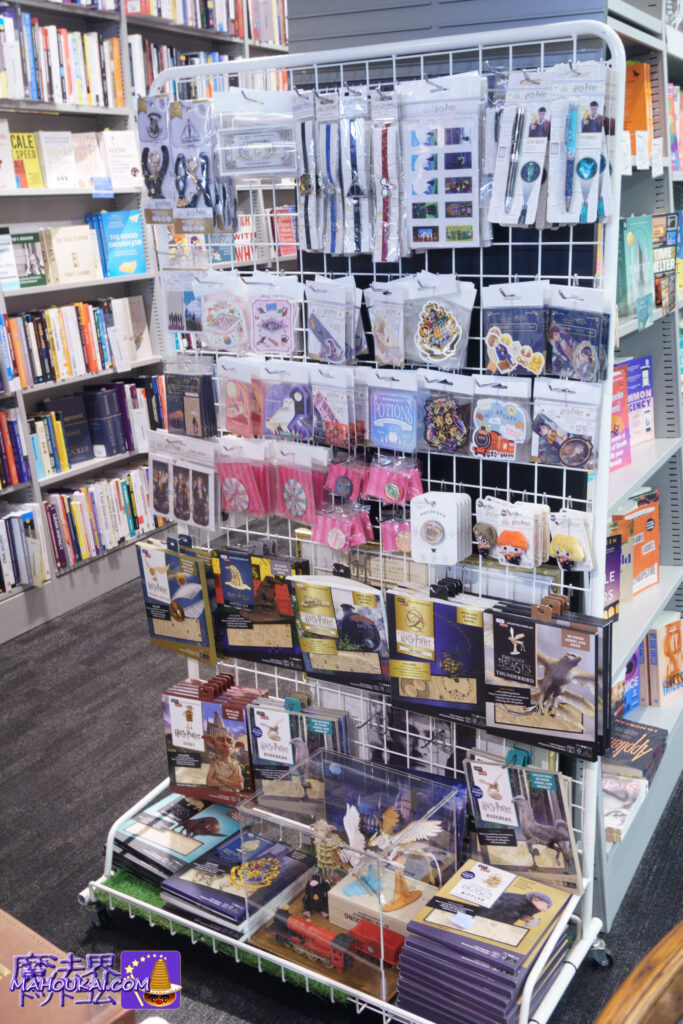 Stickers, badges, mini crafts (3D wooden puzzles) and more â
Harry Potter books A range of Western (original) books!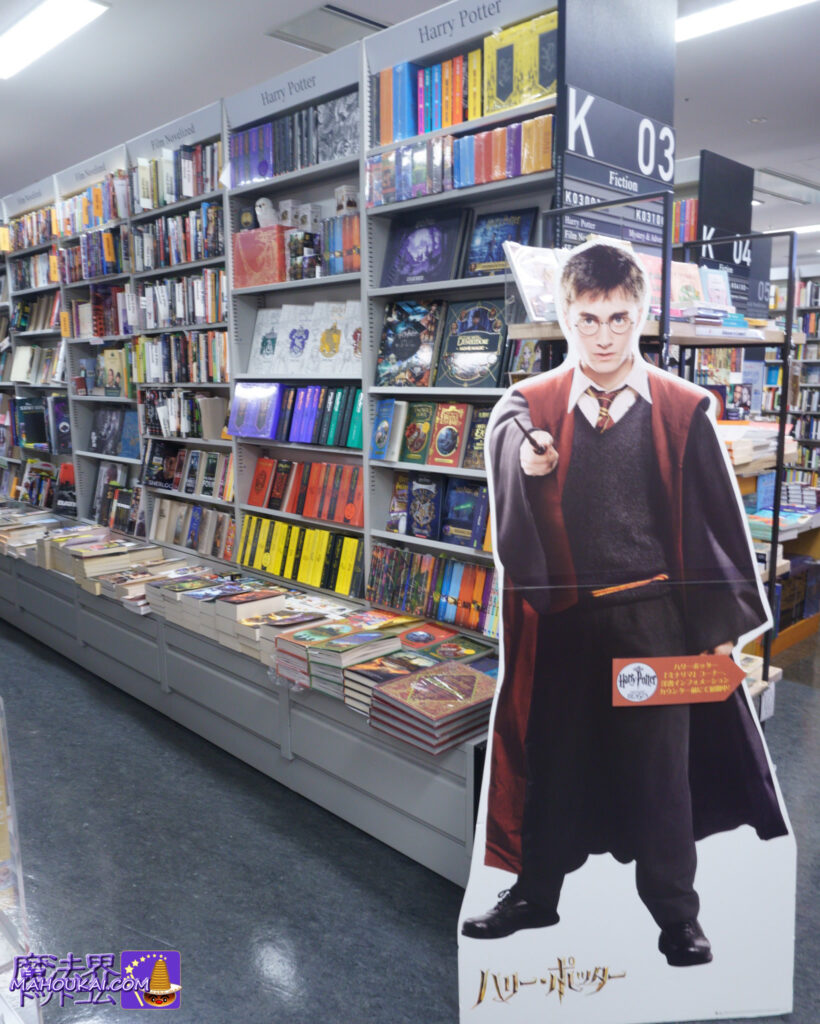 Naturally, we are a bookshop, so we have a full range of Harry Potter books in the Western (original) series! New editions with new designs, illustrated books and spin-off books â
Harry Potter Christmas and cookbooks in the aisles too.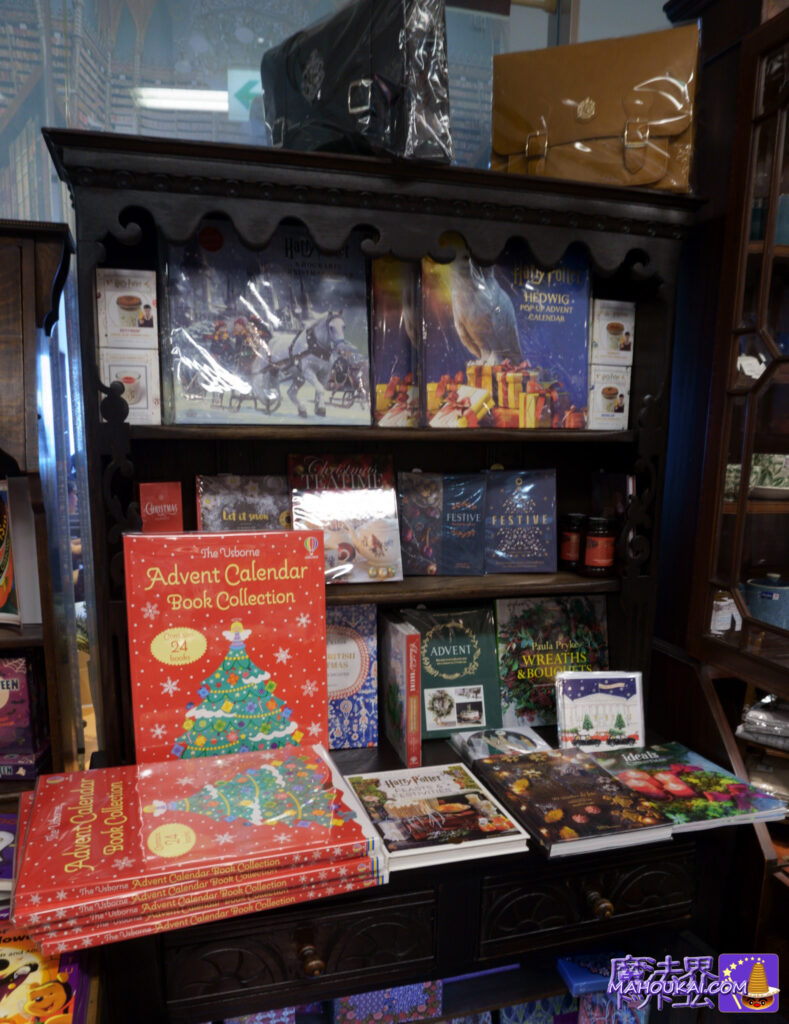 A small selection of Harry Potter books (foreign books) can also be found in the aisle between the escalator and the Harry Potter section, although it is often overlooked because it is separated from the other Harry Potter sections. These include Christmas-related books, cookery books and calendars. Check out the area displaying antique bookshelves and other items!
Map (MAP) Maruzen Marunouchi Main Store
Maruzen Marunouchi Main Store is located in Marunouchi Oazo, next to Tokyo Station.
Name of shop
Maruzen Marunouchi Main Store
Nearest station
1 min walk from JR Tokyo Station, Marunouchi North Exit.
address (e.g. of house)
Marunouchi Oazo 1F-4F, 1-6-4 Marunouchi, Chiyoda-ku, Tokyo
opening hours (of a store, restaurant, etc.)
9:00-21:00.
regular closing day
without
(in...)Check the official website for the latest information.)
Western books corner
4th floor (Harry Potter books & merchandise)
(as of September 2023).