Hello! I am the Wizard Pancake Man from Wizarding World.com (≥▽≦).
Are you enjoying the Haripota Festival in the Marunouchi area of Tokyo? For those of you who can't make it due to work or other reasons, I'm very sorry, but I hope you're enjoying the atmosphere on Twitter, YouTube and our website as much as possible. Well, today's report will be about this year's 'Marunouchi Bright Christmas 2021 'Harry Potter' Gift from the Wizarding WorldHarry Potter merchandise shop inMahou-Dokoro.Introduction to the 'â
Mahoudokoro is selling Harriotta merchandise next to the main Christmas tree.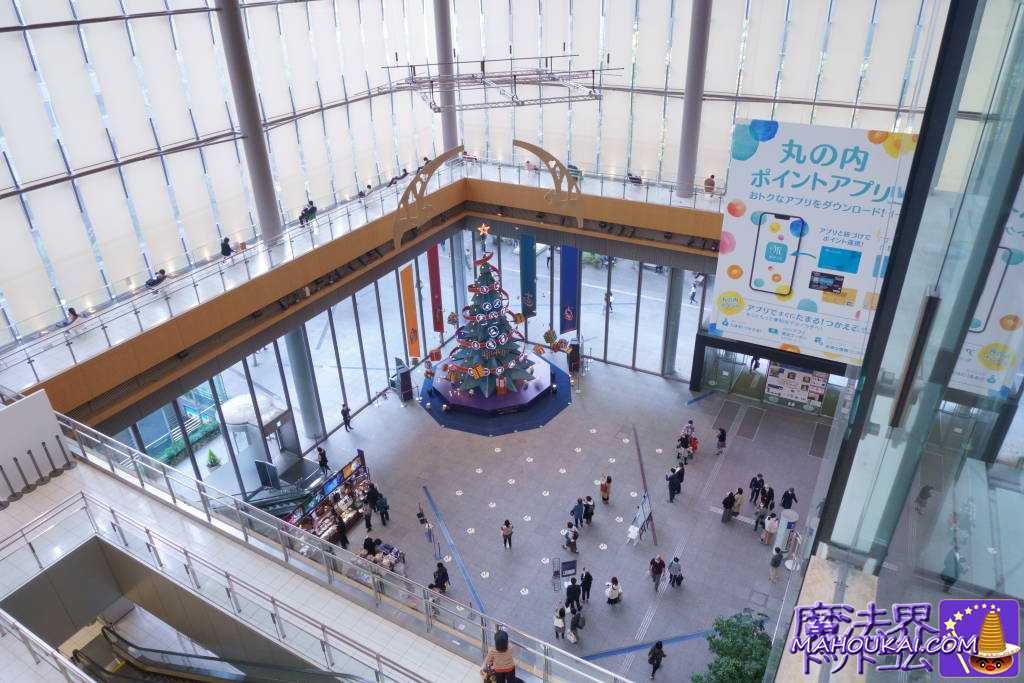 Marunouchi Building The merchandise shop seen to the lower left of the Harry Potter Christmas tree is Mahoudokoro.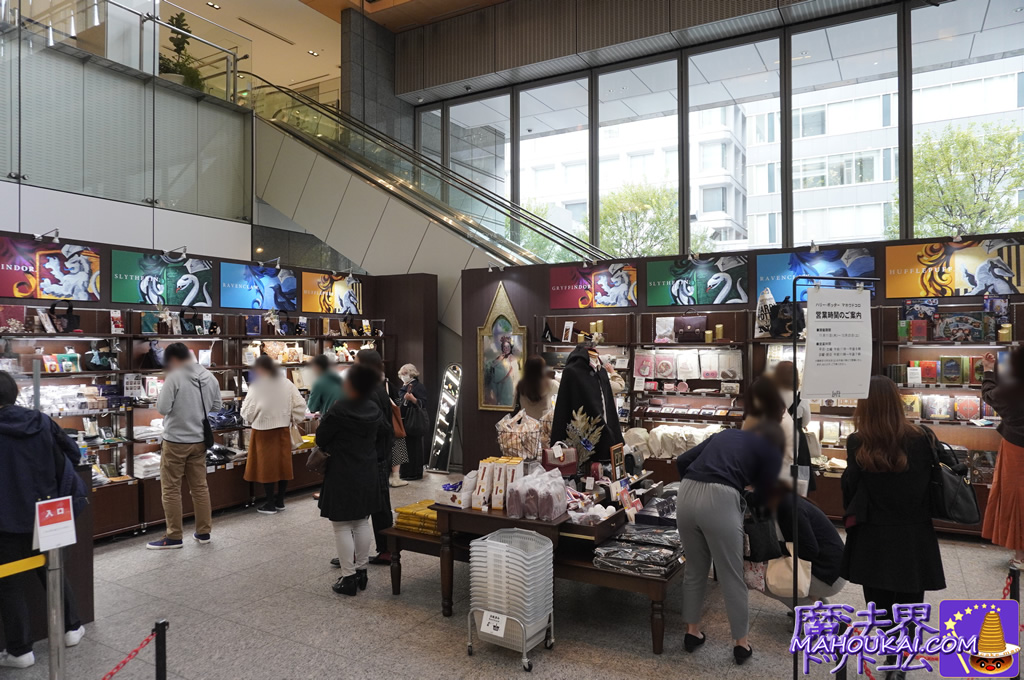 Mainly Haripota and Fantabi merchandise is on display and for sale! The photo above shows the entire sales area.
HARRIPOTA GOODS & FANTASVI GOODS ON SALE
A wealth of goods for the area, including Mahoudokoro limited items, MINALIMA, books, Shizansha, etc.™ A quick introduction of the goods on sale with photos.
I thought I heard voices from all over the country on Patronus saying they wanted to see Professor Snape's merchandise in close-up photos, so I'm posting them in close-up (laughs).Portrait magnets Collection.'.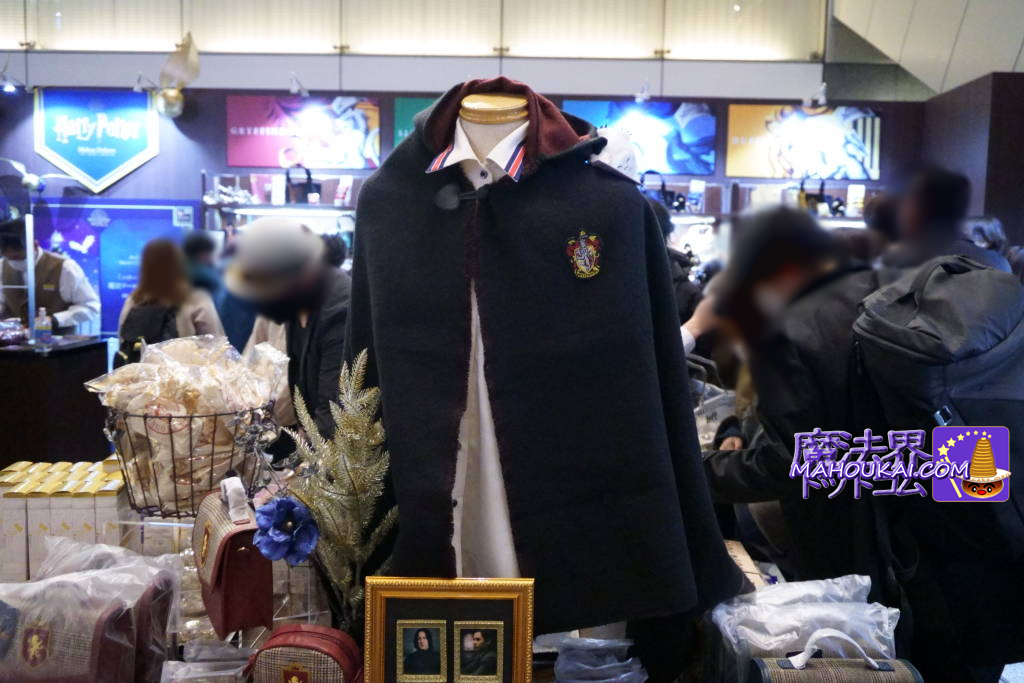 Robe-style stole (photo: Gryffindor) also available â
Marunouchi Mahoudokoro Features.
The sales area is not large, but there is a wide variety of goods♪ Compared to Solamachi, the line-up is roughly three-fifths the size of Solamachi.
Noble Collection, Cine Replicas, accessories and Le Creuset are not available.
Stock differs from the Solamachi and online shops, so there may be goods on sale even if sold out in other shops!
No photo or exhibition spots like the Solamachi branch.
Mahoudokoro Marunouchi Opening hours & duration & location
Venue: Marucube, Marunouchi Building, 1st floor
Period: 11 Nov (Thursday) - 25 Dec (Saturday), 2021.
Opening hours: 11:00-20:00, Monday-Saturday 11:00-19:00, Sunday and public holidays 11:00-19:00.
Last day, Saturday 25 December - until 17:00
(Opening hours updated 11 Nov. Closing hours earlier than originally announced)
Solamachi has a wide range of shops, a wide range of products and places to visit & take photos. If you have time, please visit the Skytree♪
Map (MAP) HARRIPOTA Christmas Tree & Event Venue Marunouchi area, Tokyo
● Red mark.
Marunouchi area Illuminations & pop-up shops
● Orange mark.
 Marunouchi area Tully's Coffee Shop (11 Nov pre-sale shop) (
★
(Tully's - shops with photo spots)
◆Red mark
 Stamp rally 10 locations
● Green mark
 Collaboration food and drinks (4 restaurants outside Tully's)
● Blue mark
 collaboration goods
●

yellow mark
 Harry Potter exhibition Tokyo Station, cinemas Marunouchi Piccadilly, TOHO Cinemas Hibiya.
Details] Mahoudokoro Marunouchi Marunouchi Building
☛https://t.co/jTXfvMiPny
Many photos of goods on sale are up for sale â
Note the opening hours!# Marunouchi Building # Harriotta. # Fantabi. pic.twitter.com/59zlZJ5vV9

- MAHOUKAI.COM wizardingworld.com Super Commentary Guide to Harry Potter & Fantabi (@mahoukaicom) November 21, 2021
Japanese magic schoolsMahoutokoro (magical place).Ministry of Health and Welfare (now Ministry of Health, Labour and Welfare) DOKOROcan be found here â