Hello! I'm the Pancake Man from Wizarding World.com.
Today I'm going to introduce you to another shop in Osaka where you can enjoy Harry Potter merchandise.â
Today I visited LEGO STORE UMEDA in Hankyu Sanbangai. I didn't intend to visit the shop, but a little chance made me go in for the first time in a long time (sorry for the cold shoulder).
LEGO Store Umeda Store LEGO LEGO LEGOs lined up Harry Potter LEGO LEGO♪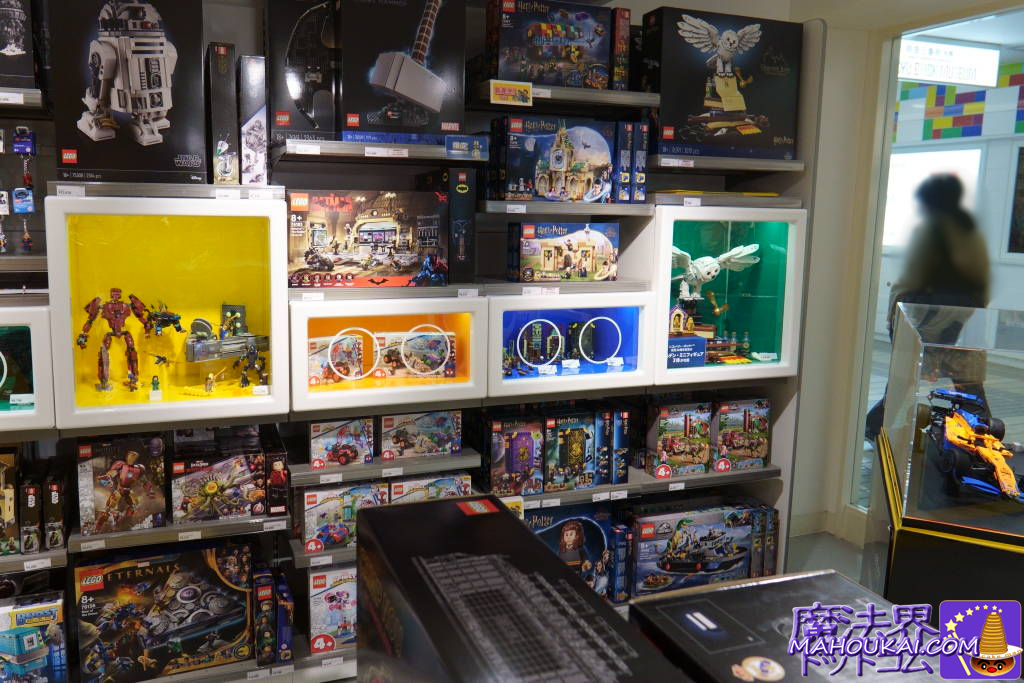 Before I go any further, I would like to tell you that ILEGO LEGO Mania.I have not been able to do that. I have given up on LEGO because I don't have the budget, time and space to get into it (laughs).
Hogwarts Icon Collector's Edition 76391 Hedwig & Admissions.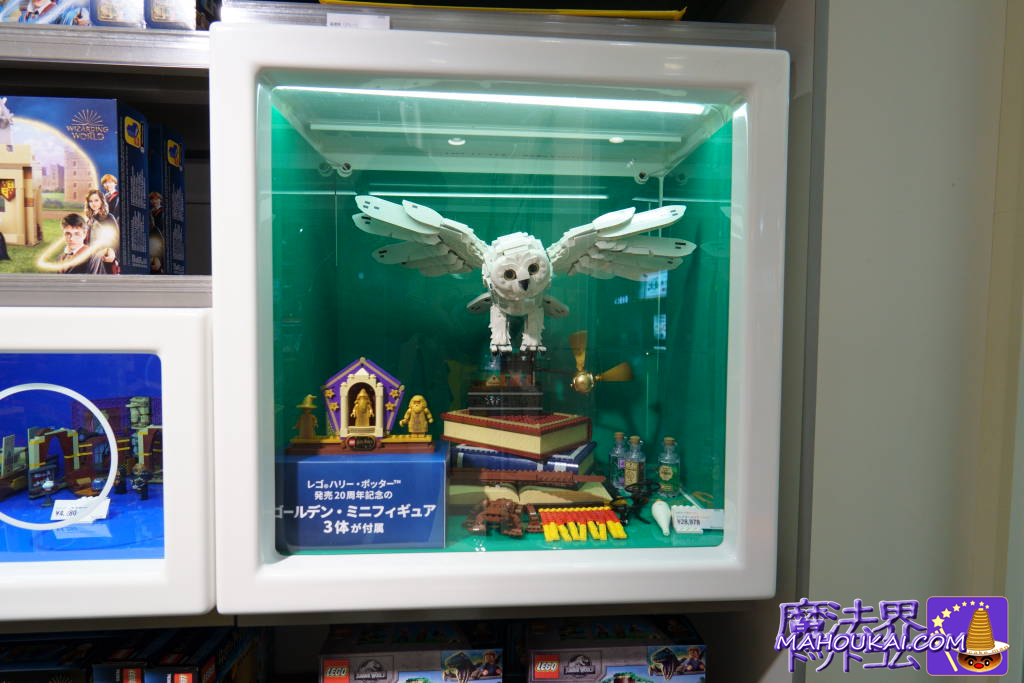 I've previously introduced it on Twitter and had a great response, '...Hedwigis an impressive new product for 2021. The finished product was on display at the LEGO Store Umeda. It was the first time for me to see the actual product in person, so I was a bit surprised and felt like buying it (I'm a bit of a wimp). (I'm a bit of a wimp.) It was a good opportunity for me to take a good look at it.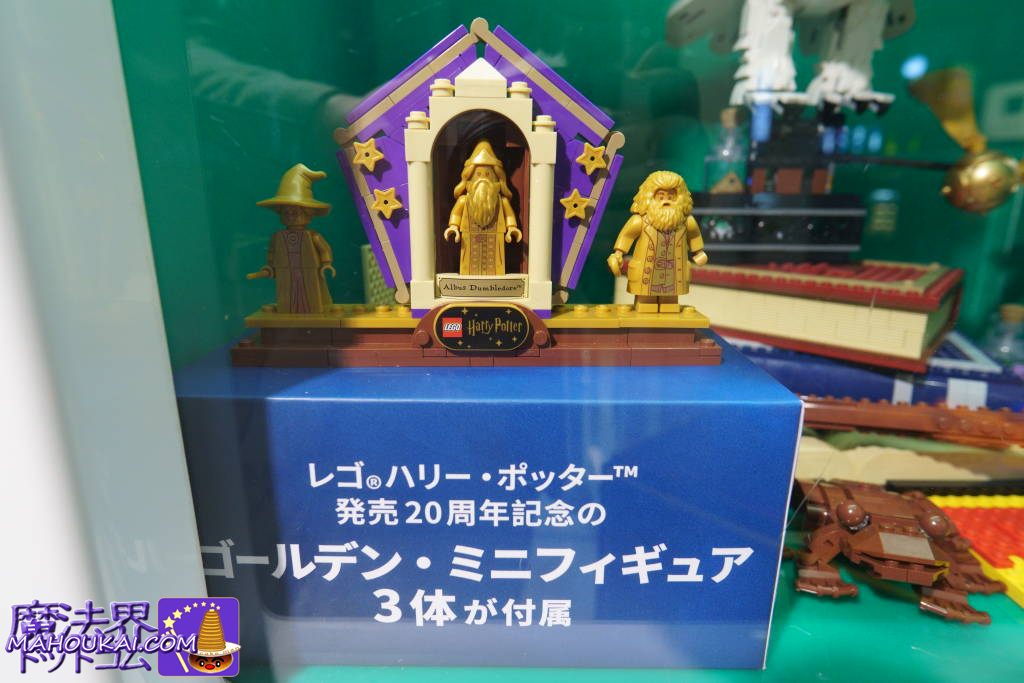 LEGO Harry Potter 20th Anniversary Golden Minifigure with 3 Golden Minifigures
Three golden-coloured figures of Professor Minerva McGonagall, Albus Dumbledore (the first) and Rubeus Hagrid, as well as a card model of a frog chocolate.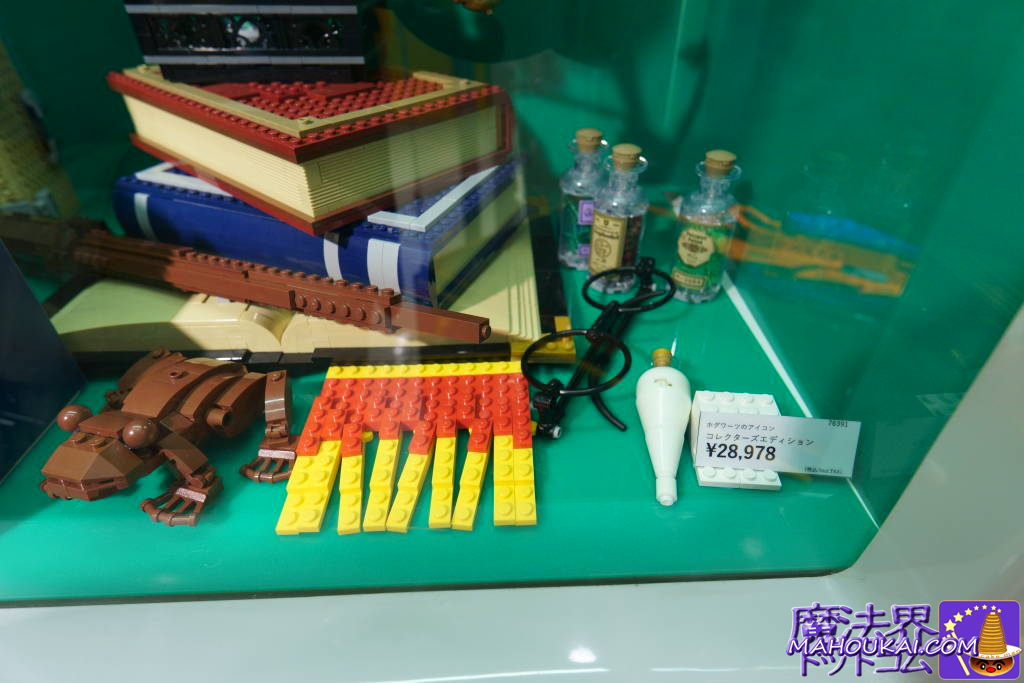 The frog in the frog chocolate is also a LEGO, the bottle of liquid luck (Felix Felicis) is also a LEGO, Harry's round glasses, the Potions bottle and Gryffindor's scarf.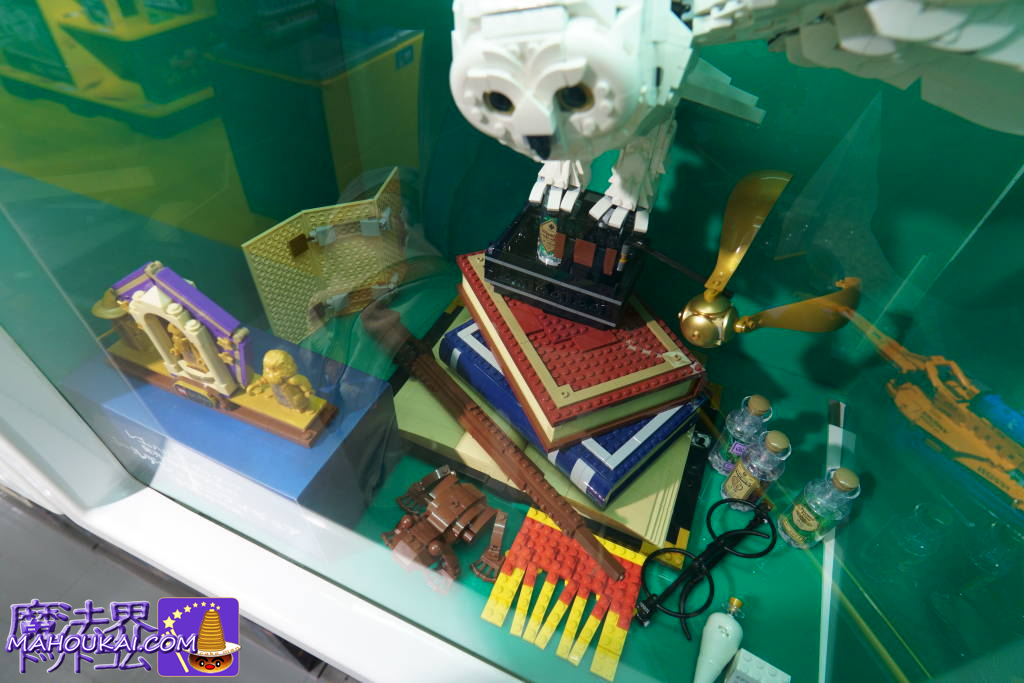 Hogwarts textbooks, Harry's wand, Golden Snitch, Hogwarts acceptance letter, although it is turned over at the back left.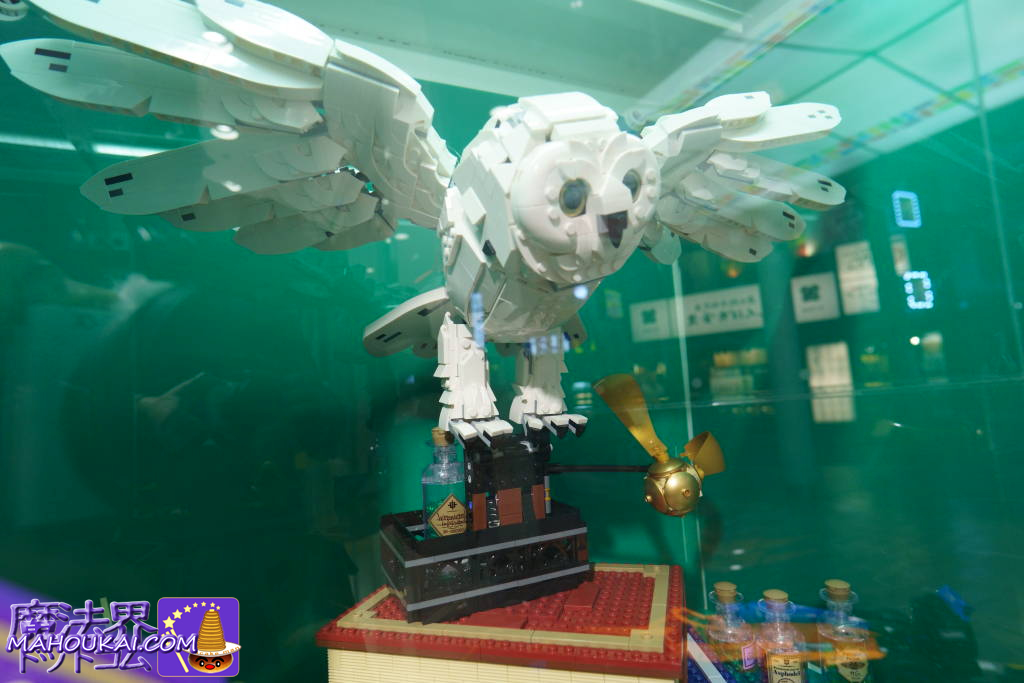 The main white owl "Hedwig" Lego... ♪ You can set a letter at your feet ♪
Hogwarts Icon - Collector's Edition.
Price: 29,980 yen.
1 March 2022 New release.
LEGO (LEGO) Harry Potter - Magical boot containing Hogwarts.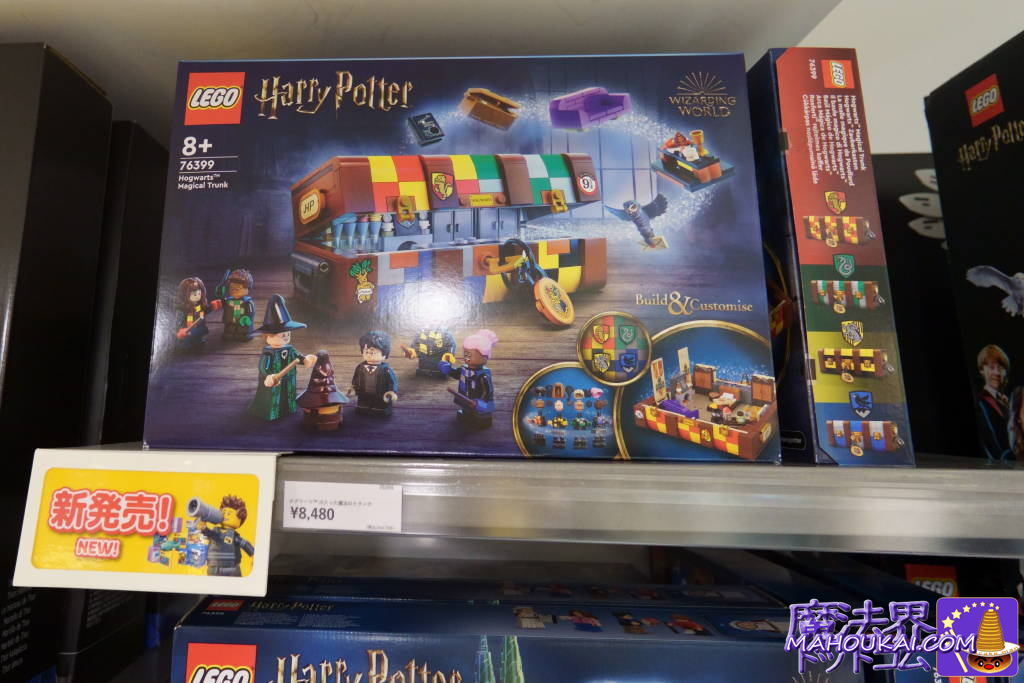 The new Harry Potter series that has just been launched is themed 'The Magic Trunk'. The finished product is now on display, so we'll introduce you to it too...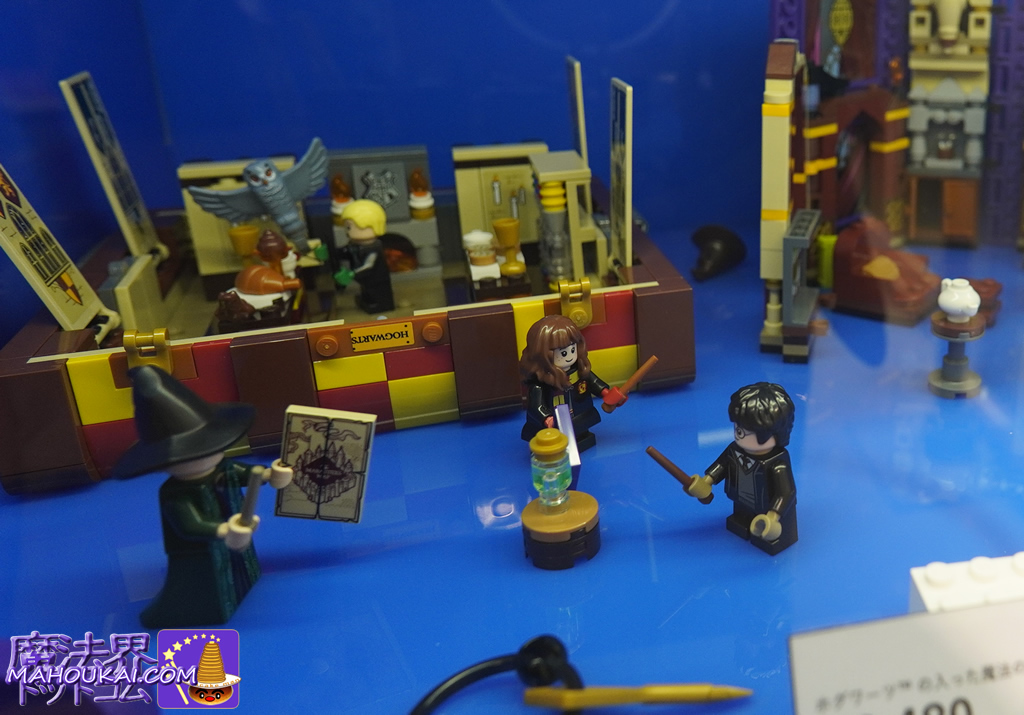 Professor McGonagall holds The Map of Ninja in her hand! Hermione and Harry have wands in their hands. In the centre is a green bottle of potion, and they can make figures of any character for the five-person department, including the figure in the boot at the back.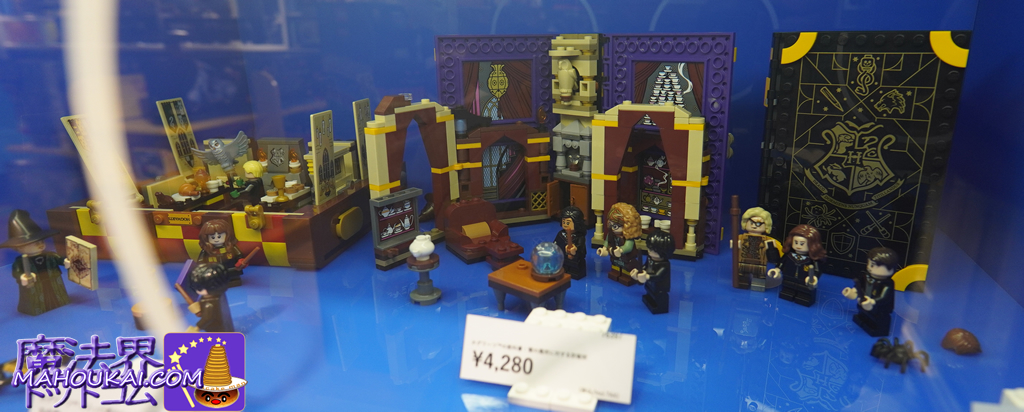 The overall view looks like this. The boots from Harry to the left and back left are the contents of this new set. Centre.Classroom of Divination Studies (textbook)., right.Textbook of dark magic.is a separate product.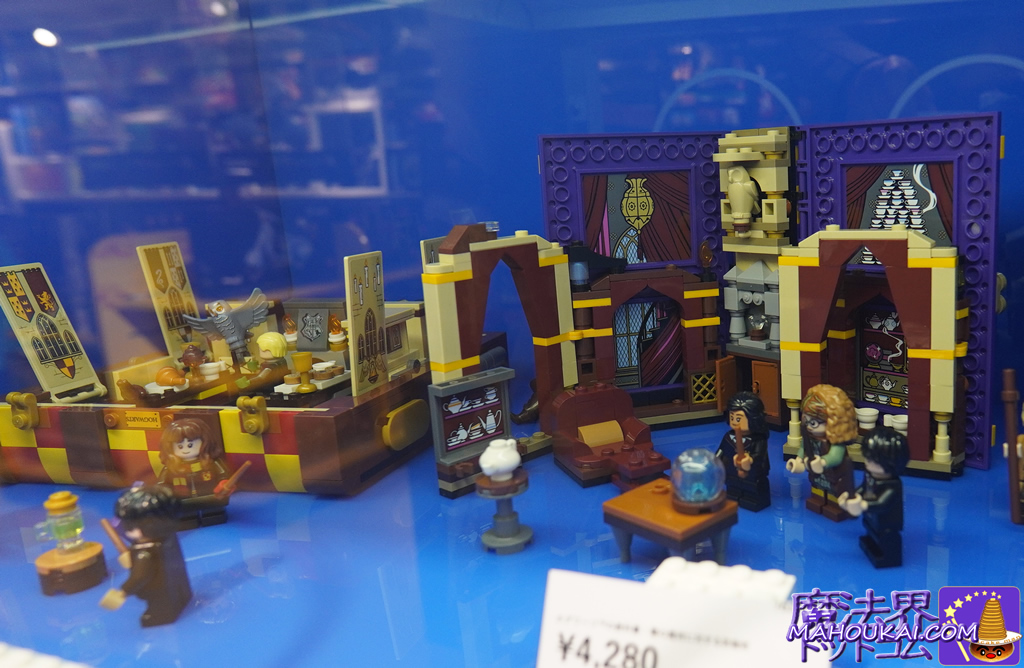 The boot can be assembled with your favourite dormitory livery and items... This is a gem that even adults will want, perfect for playing Harriotta... No - I've always known that Lego was great, but wow!
Magic boot containing Hogwarts.
Price ¥8,280
Top row: Divination class (textbooks), Dark magic textbooks Bottom row: Harry & Hermione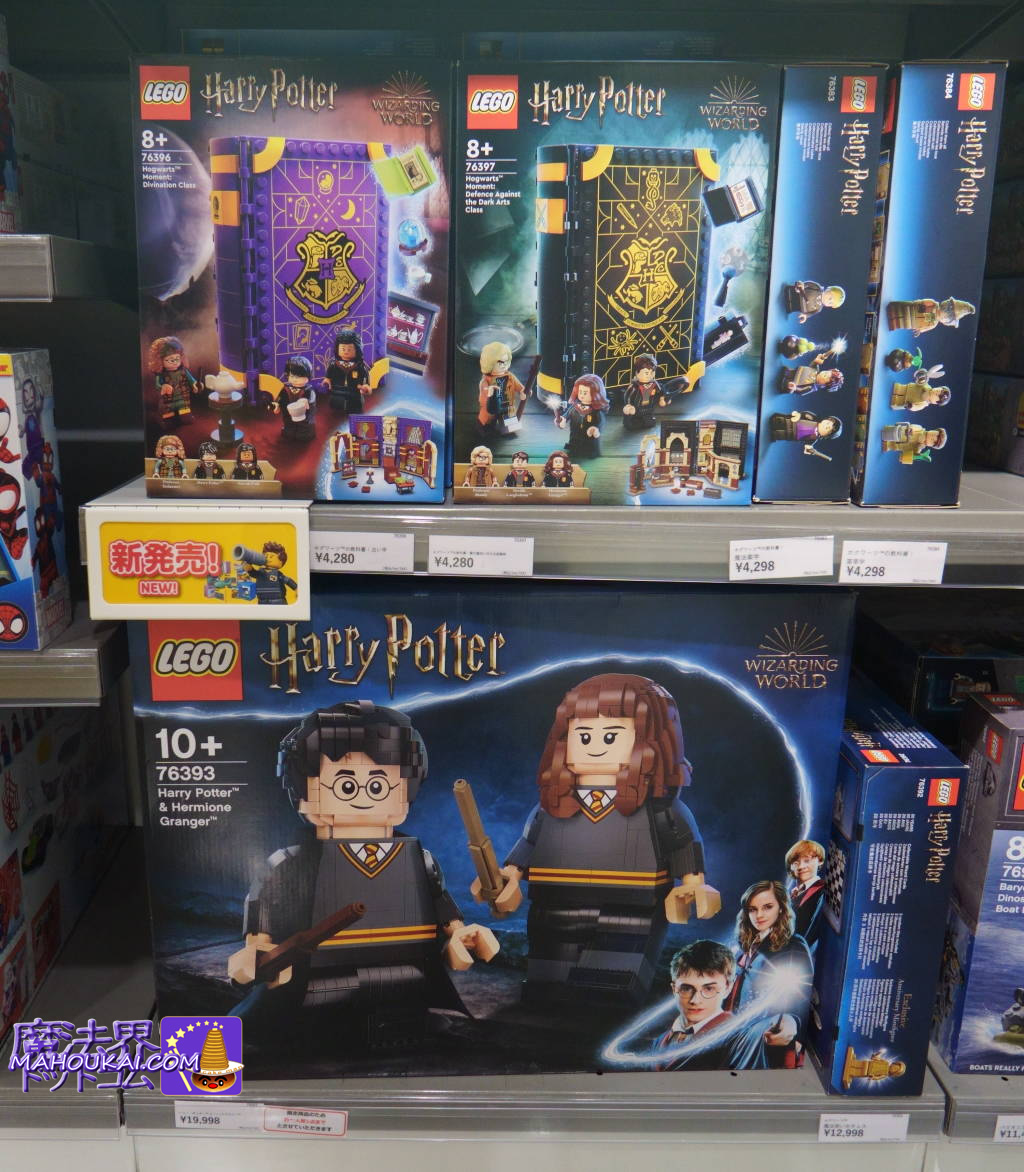 I can't help but recollect various scenes from the Harry Potter films in my brain. The Harry Potter merchandise is soothing just by looking at it, so it was very refreshing for me (****) Thank you LEGO Store!
The reason I stopped by in the first place is that I was passing by the LEGO Store Umeda...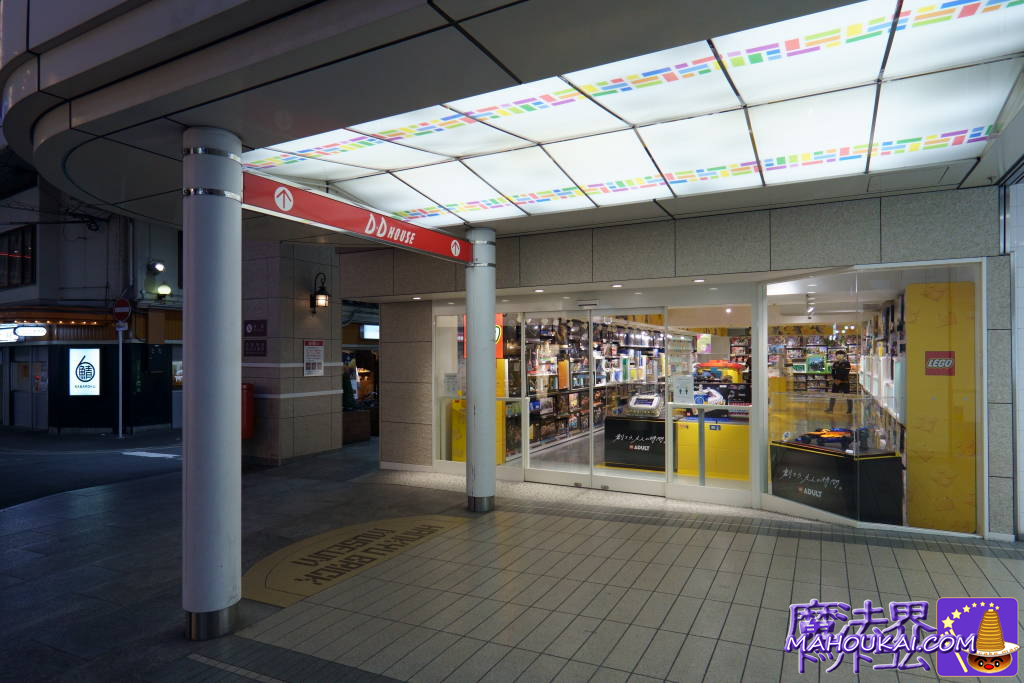 The reason is because of the product that jumped out at me...
Giant Lego model of a football stadium! Camp Nou, Santiago Bernabeu!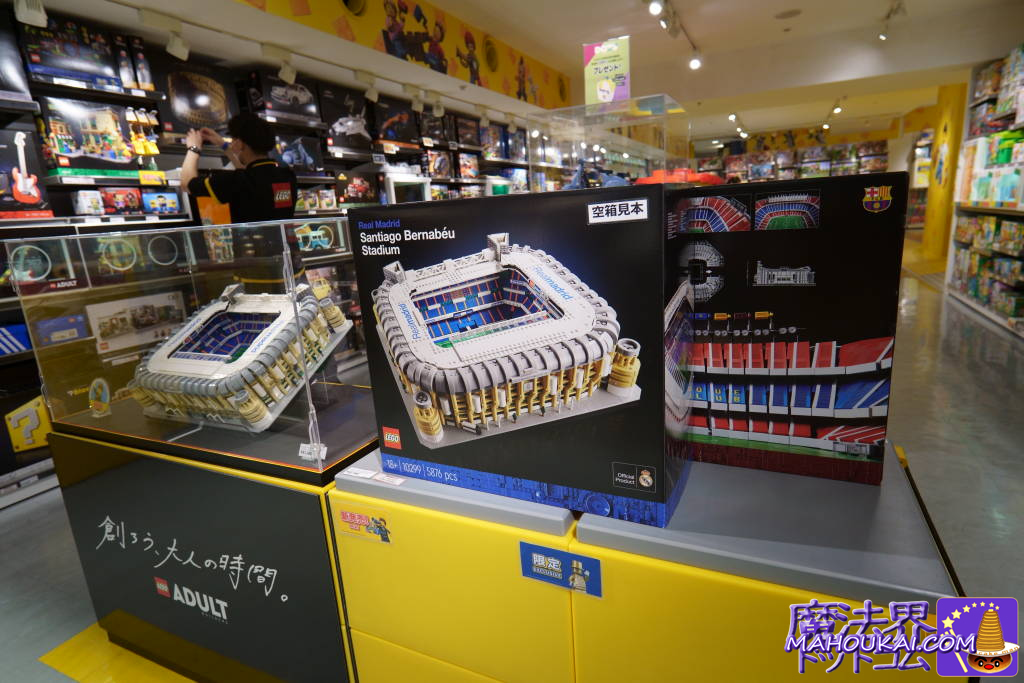 Football fans who are not interested in the Spanish La Liga? The moment it caught my eye, I, Pancake Man, thought "No way ?????????". The question mark continued endlessly on the WWW.
I'm a football fan (laughs) and these are Lego football stadiums of the two biggest teams in the Spanish professional football league. But the only Japanese people who know about this are maniacs. And it's a huge Lego of those stadiums! No~ Σ! Surprise!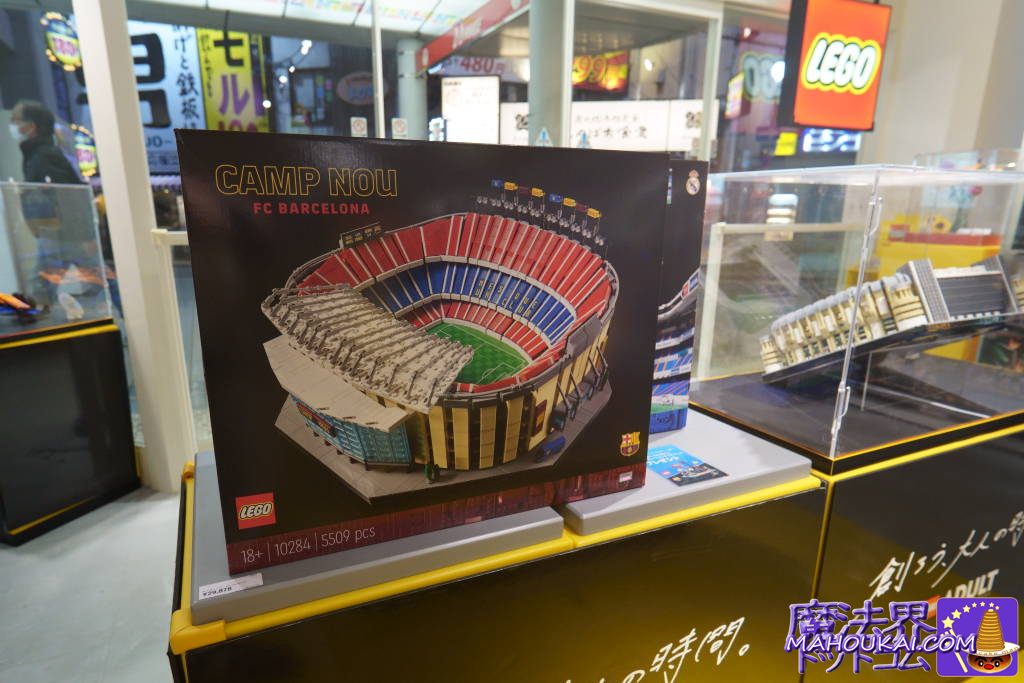 Santiago Bernabeu Stadium, home stadium of Real Madrid Price: £41,980
CAMP NOU, home stadium of FC Barcelona Price: £298,878
Moreover, Santiago Bernabeu displays a finished Lego assembly. Staff say it took several people and several hours. Thank you for your hard work (≥▽≦).
As a football fan, these two stadiums were very attractive, but you had to be wealthy to afford them, both in terms of price and space to install them. Lego is brilliant to commercialise this! Metamorphosis! Compliments.
Real fans, Barça fans and Lego fanatics Please buy and build them both! Oops, I'm getting off topic from the Haripo story (laughs).
Harry Potter LEGO â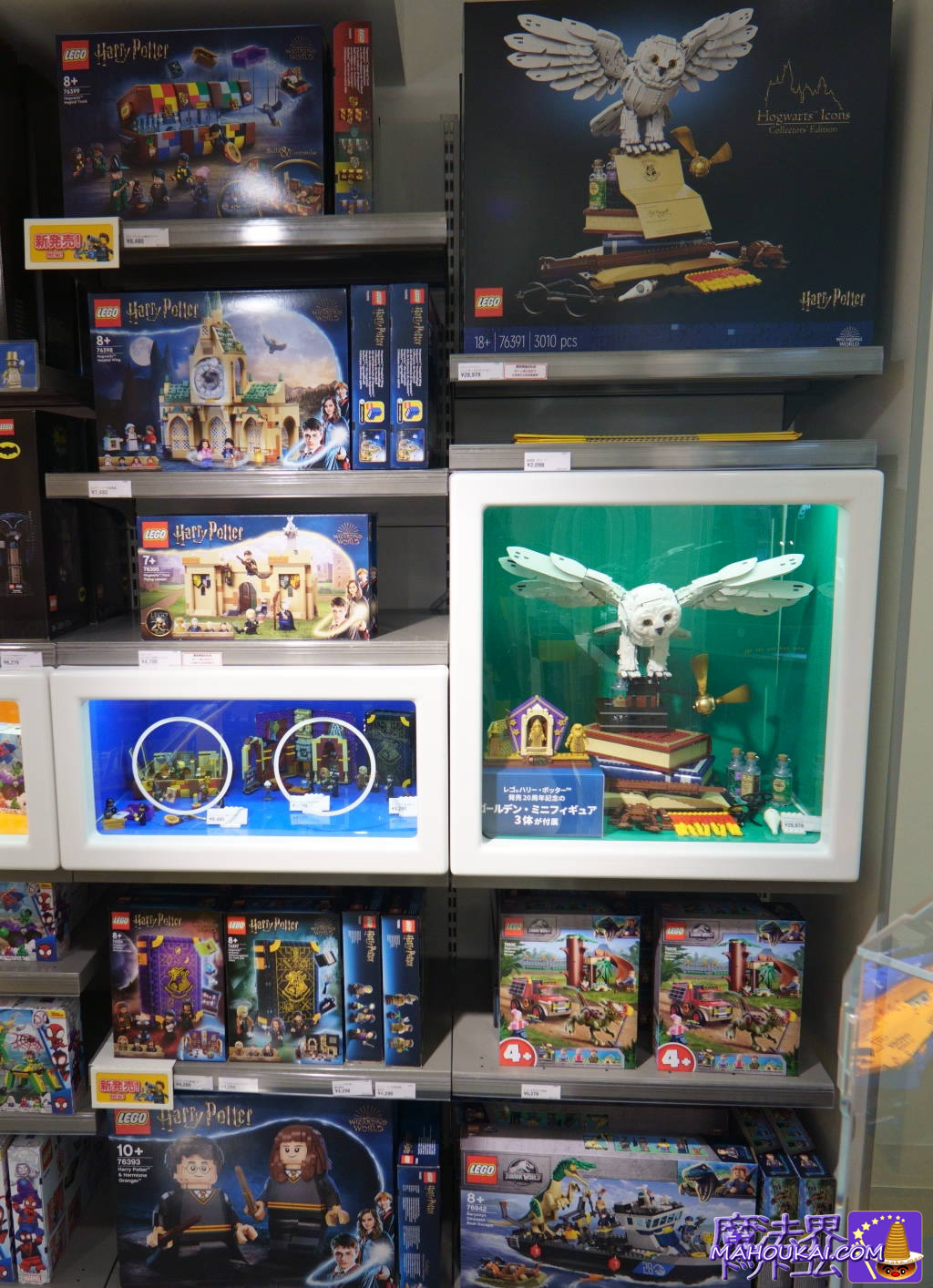 Shop LEGO STORE UMEDA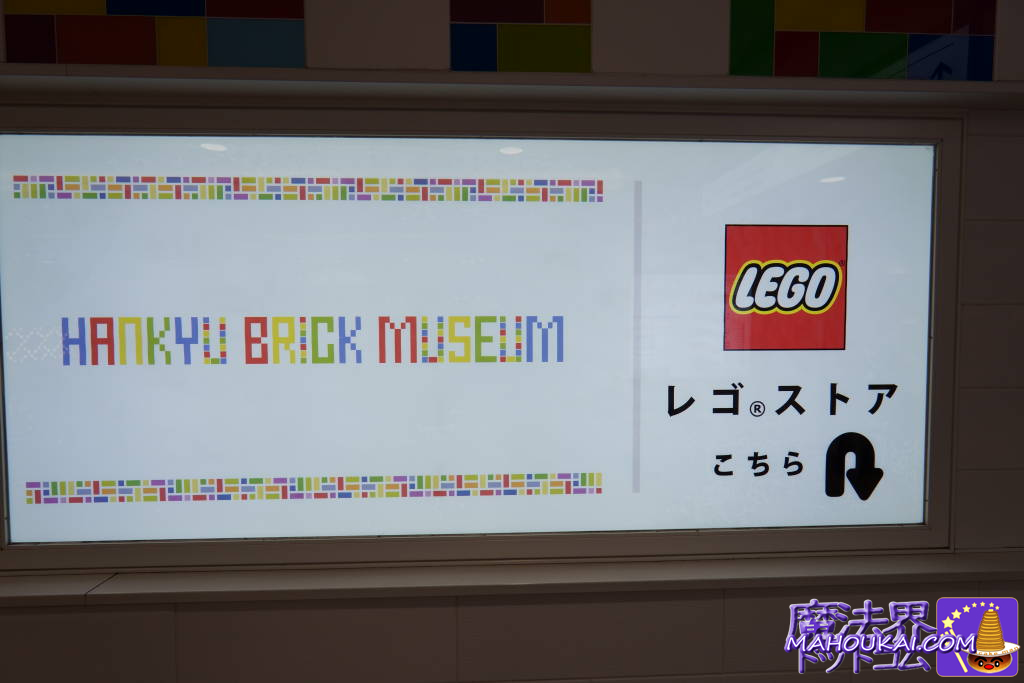 Location: Hankyu Sanbangai, North Building, 1st floor (corner of 1F)
Opening hours: 10:00-21:00.
Nearest station:
Hankyu Umeda Station, approx. 3 min walk (from Chayamachi Exit ticket gate)
JR Osaka Station, approx. 10 min walk.
Many large LEGO exhibits line the showcase on the first-floor walkway from Hankyu Umeda Station to the DDHOUSE (once upon a time a mini aquarium. (Once upon a time it was a mini aquarium.) At the end of that corridor is the LEGO Store Umeda. At the end of the showcase is the information board in the photo.â
LEGO Store Kansai area
Rinku Premium Outlets shop, Kobe Sanda Premium Outlets shop, EXPOCITY shop, Mitsui Outlet Park Shiga Ryuoh shop, Shinsaibashi shop.
Other national shops are available on the official website.Check with.
Hankyu Sanbangai LEGO Store Umeda
Harry Potter LEGO on display, including new products â
☛https://t.co/NI4gkqvRZP# Osaka # Harriotta Goods. pic.twitter.com/R6iaxNEcWV

- MAHOUKAI.COM wizardingworld.com Super Commentary Guide to Harry Potter & Fantabi (@mahoukaicom) March 17, 2022
The following is an introduction to the Amazon WEB site
Harry Potter LEGO available on Amazon
LEGO Harry Potter Hogwarts(TM) Icon - Collector's Edition 76391

LEGO Harry Potter Hogwarts(TM) Enchanted Trunk with Hogwarts(TM) 76399
LEGO Harry Potter Hogwarts Castle 71043
LEGO Harry Potter Hogwarts(TM) textbooks: defence against the dark arts 76397
There are lots of other Harry Potter LEGOs available... and they're fun to look at...
bonusCamp NouandSantiago Bernabeu.also
LEGO (LEGO) Creator Expert Camp Nou - FC Barcelona 10284
LEGO (LEGO) 10299 Estadio Santiago Bernabeu: Real Madrid Stadium