Fantastic Beasts and Dumbledore's Secret (FANTASTIC BEASTS TEH SECRETS OF DUMBLEDORE) English poster!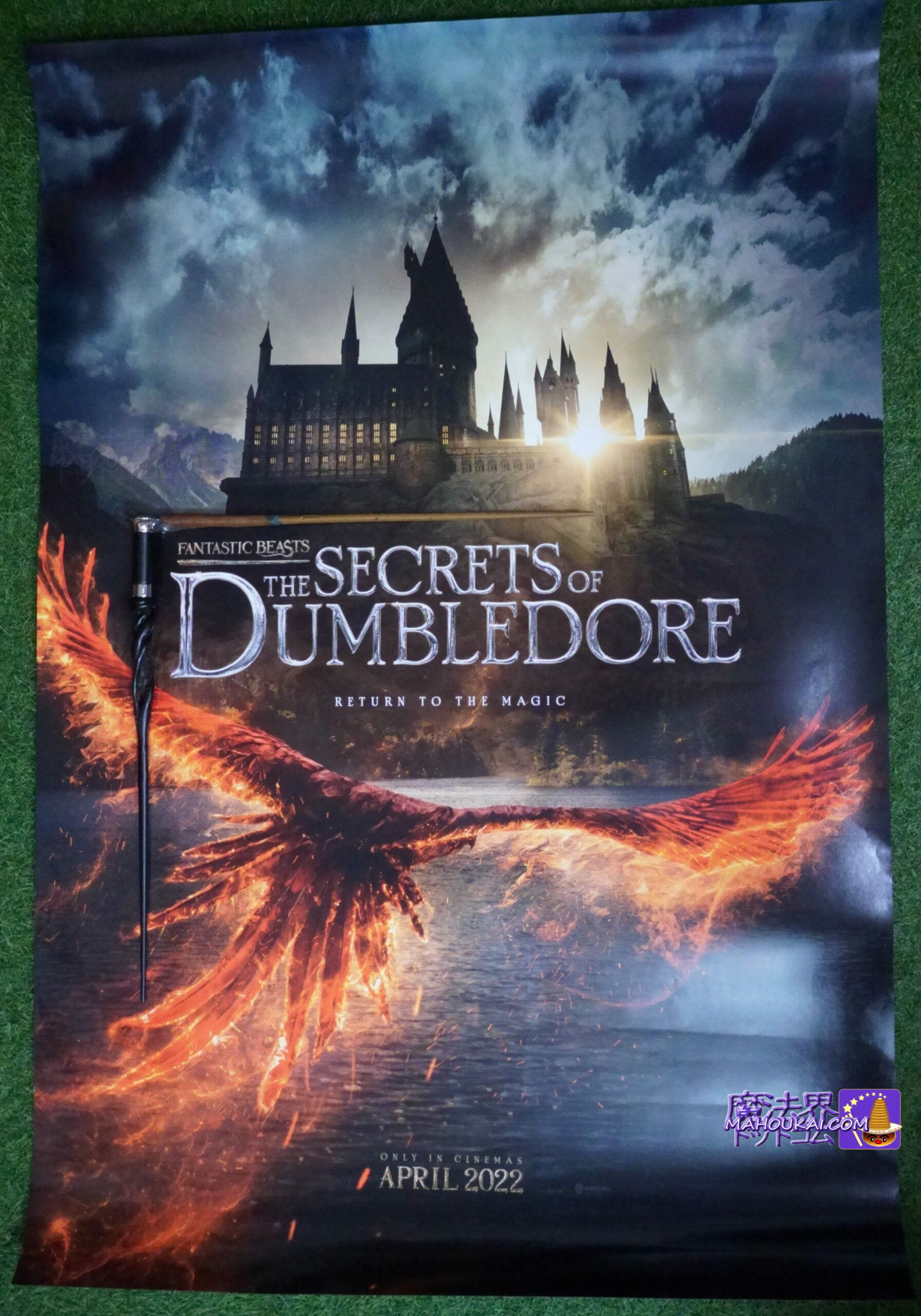 Poster: photo showing the wand hidden in the logo and a replica wand (Newt and Dumbledore) side by side.
#Fantasticbeasts #SecretsOfDumbledore # Fantabi. 3 Dumbledore's secrets.
New English-language poster released!
The beautifully light and dark image of Fawkes the Phoenix flying over the Black Lake with Hogwarts in the background.https://t.co/Yb3em1RGa7 https://t.co/BFIy4HPaEQ

- MAHOUKAI.COM wizardingworld.com Super Commentary Guide to Harry Potter & Fantabi (@mahoukaicom) December 20, 2021
Uncut visuals of the Fantabi 3 poster sideways are available on the official website. https://www.fantasticbeasts.net The scene can be seen in the background image of the â Is it early morning or dusk? The atmosphere is a mixture of light and dark images. Does the sight of Fawkes flying low towards Hogwarts School of Witchcraft and Wizardry represent a bright future? Or does it represent a darker destination? It's a beautiful poster that is exciting but mesmerising. Incidentally, the Fantabi 3 poster released on Twitter is the UK UK area version. It can be seen from the fact that the film's release date is 8 April. The US release is scheduled for 15 April. The reason for the release of the vertical poster is, predictably, that the idea was to be able to set it as a smartphone background.â
FB3 Is Hogwarts on poster Universal Studios? Or is it a studio tour?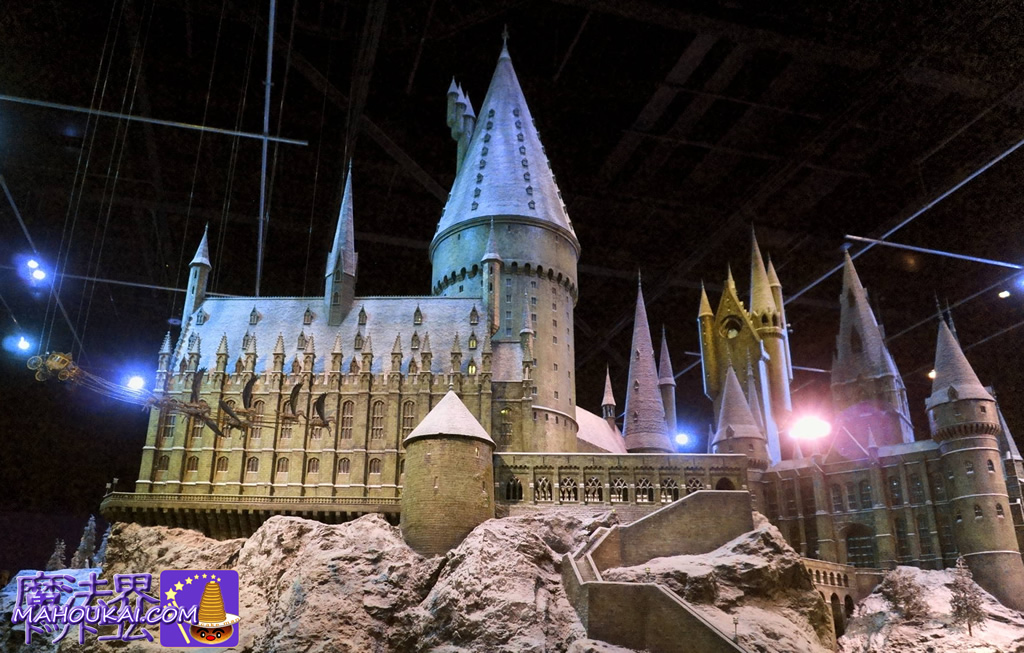 At first glance, the Hogwarts on the poster looks like the Hogwarts Castle at Universal Studios (USJ, Orlando, etc.), but on closer inspection it is not (laughs) This Hogwarts isHarry Potter Studio Tour in the UK Giant model of Hogwarts School of Witchcraft and Wizardry in London.Is. Exactly the same as Hogwarts in the photo above and in the Fantabi 3 (FB3) poster, right? (≧◇≦)
However, Warner Bros. (Warner Bros.) may have made a mistake with the poster, although I hope it was intentional.
The Fantabi 3 poster shows a version of Hogwarts without the bridge leading to the square in front of Hogwarts Great Hall!
This is the bridge shown in the video above (start 2 seconds). It is the bridge that accesses the outside of the school from the courtyard below, as conveyed by the White Model of Hogwarts. It is the bridge that Voldemort crossed in Harry Potter and the Deathly Hallows Part 2 when he entered the school and in Fantabi 2 when Newt Scamander and his friends came to Hogwarts.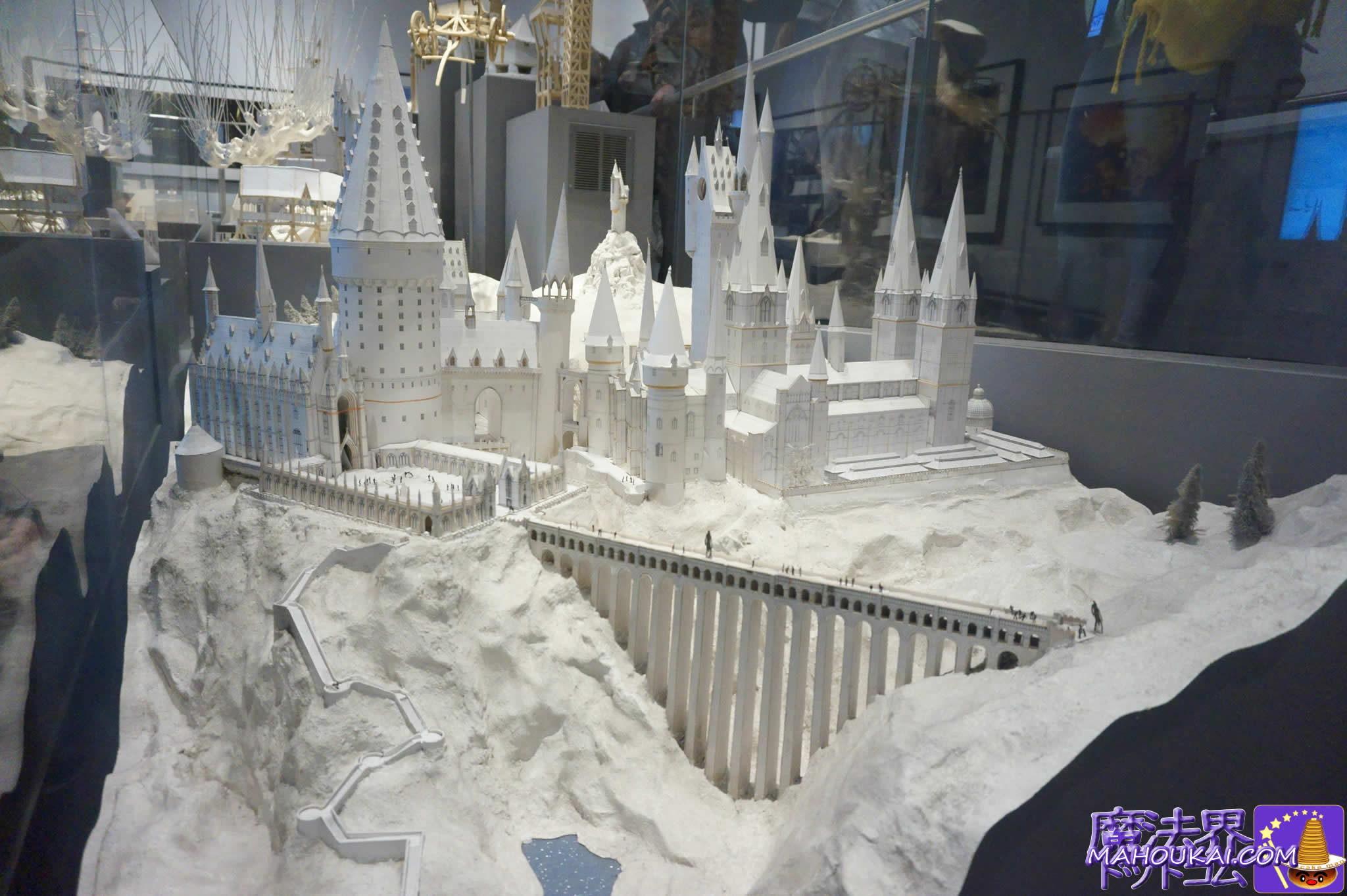 The bridge also appears in the latest Fantabi-3 trailer, but for some reason it disappears in the latest poster for Hogwarts. Why is this? Is it just a mistake or does it mean something, which will become clear when the full film is released? Perhaps it is due to the magic of Hogwarts, which looks like an abandoned castle to muggles (no maggies).
#Fantasticbeasts #SecretsOfDumbledore # Fantabi. 3 Dumbledore's secrets.
New English-language poster released!
The beautifully light and dark image of Fawkes the Phoenix flying over the Black Lake with Hogwarts in the background.https://t.co/Yb3em1RGa7 https://t.co/BFIy4HPaEQ

- MAHOUKAI.COM wizardingworld.com Super Commentary Guide to Harry Potter & Fantabi (@mahoukaicom) December 20, 2021