<On 18 July 2015, during a visit to the USJ 'Harry Potter Area'.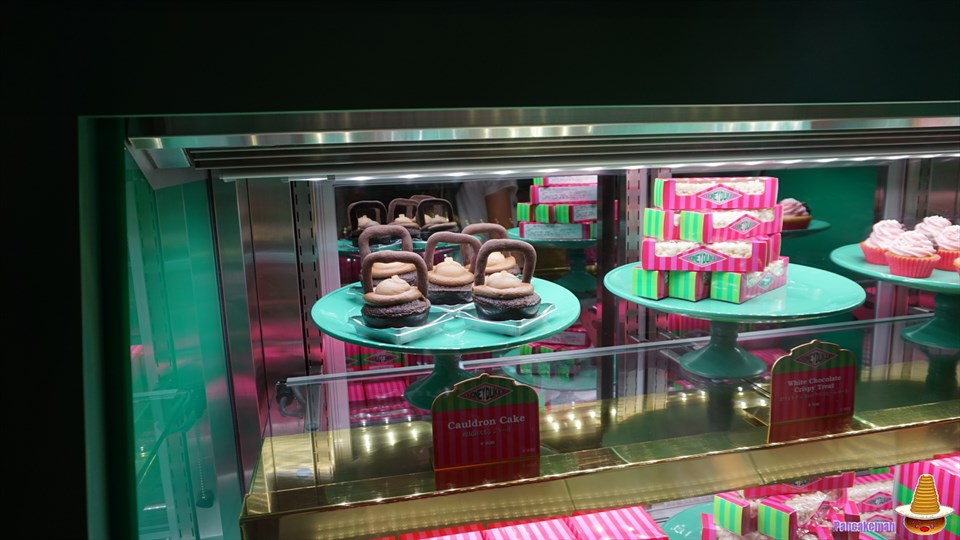 1) Witchpot sponge cake ¥800
(2) White chocolate Krispy Treat ¥500
3) Honeydukes cupcakes ¥600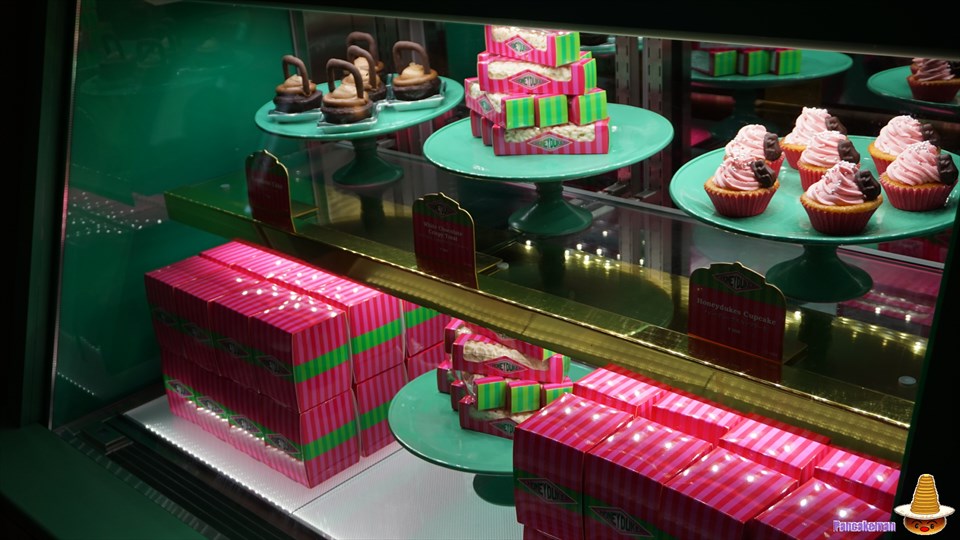 In the Harry Potter books, 'Witch Pot Sponge Cake' appears in the Hogwarts Express car sales scene.
Harry buys them every time.
From the scene where she buys and eats for Ron, who has no money, and the fact that she eats witchpot sponge cake when she is hungry, I assumed it was a hearty pastry there.
This wizarding world exclusive sweet treat is described as quite tasty.
Potteries are more likely to want to eat it!
Yes, you can eat it.Â
Yee-haw!
The box comes in a Honeydukes box.
生ものなので30分以内には食べて下さい♪
It was explained to me that I had to put a dollop of refrigerant in the www.
Each one comes with a plastic fork and a paper napkin.
If you want to take your food to your hotel or home (take away), you can buy a cooler bag from Honeydukes.
The following options are available to give you a place to eat.
1.Owlery benchesBench in front of the Hog's Head pub, next to Hogwarts Castle.
2.three broomsBring to the * Only bring to the x
3. sit or lean against a low wall on the street
4. Haripota Outside the area (home, hotel)
Pancake Man bought a witch pot sponge cake and cupcakes... Holy shit, what did I eat?
Pancake Man's Preference Score
*Reference points used in the pancake blog.
Cupcakes 3.0
Witchpot sponge cake 3.5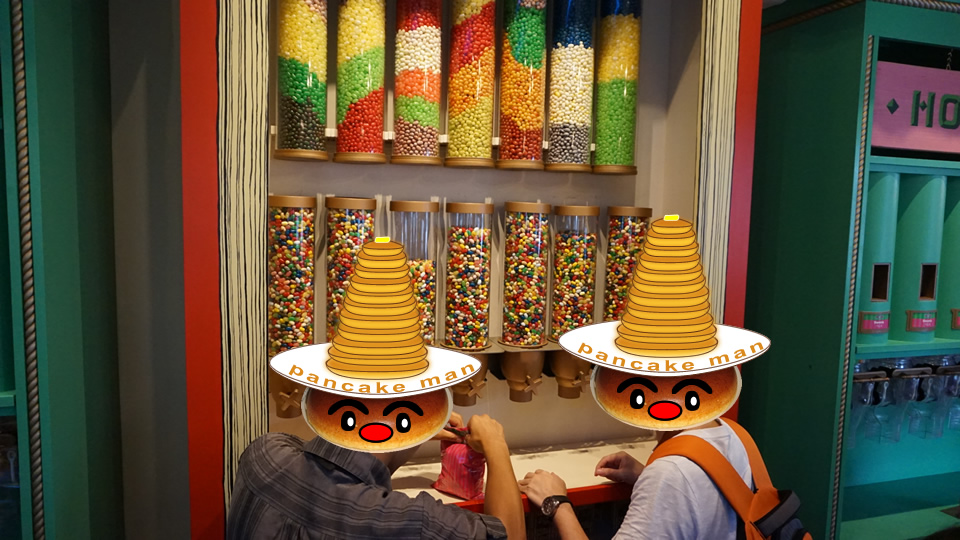 I don't know if I'd call it all-you-can-put-in, because it only fits the size of the bag, but it looks interesting.
ビーンズの中身を大量に欲しい方にはオススメですね♪
There is no outer box for the hundred-flavoured beans, which have a distinctive design, so if you want a box, you need the normal packaging.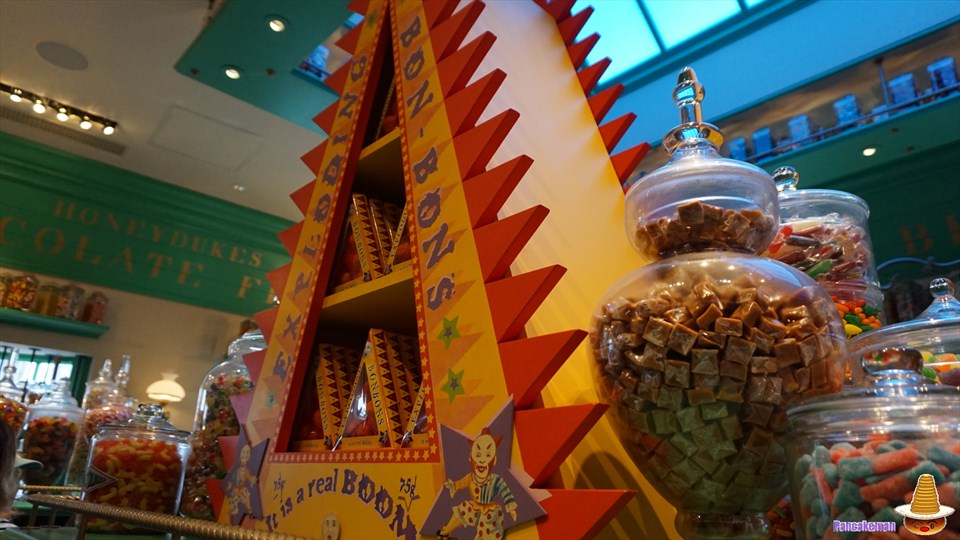 'exploding bonbonGo to separate article for a report on 'The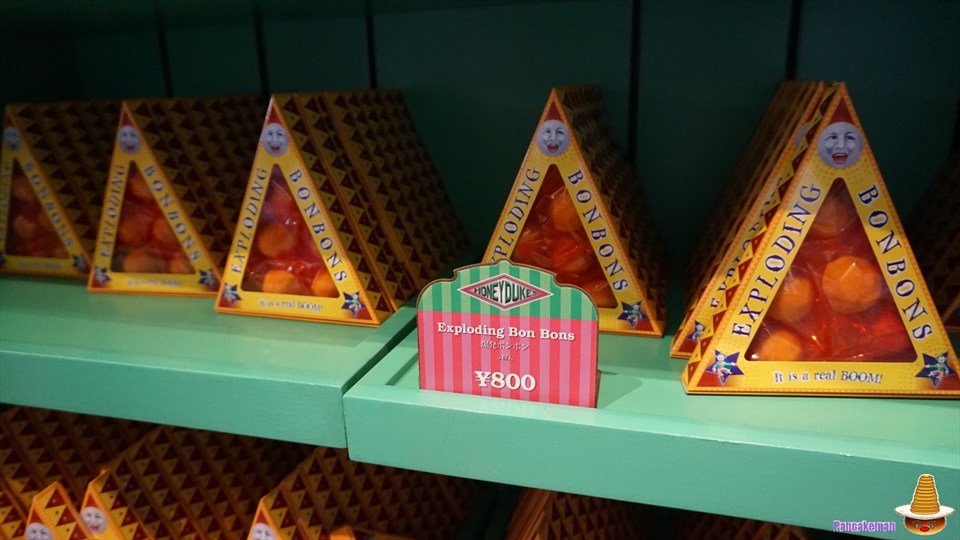 映画や原作にも登場したお菓子です♪
The outer box design is as cute as the 100-flavour bean, and is a picture-perfect item even when just displayed.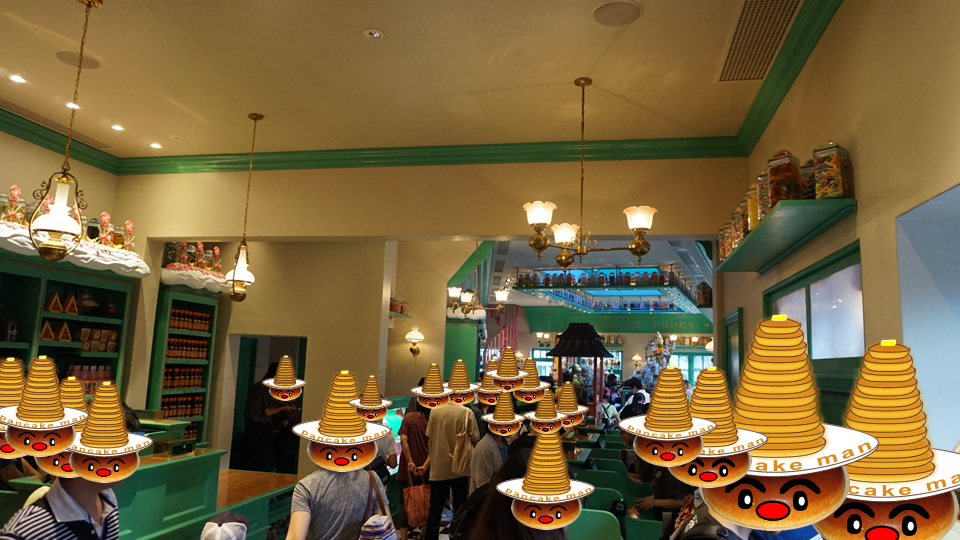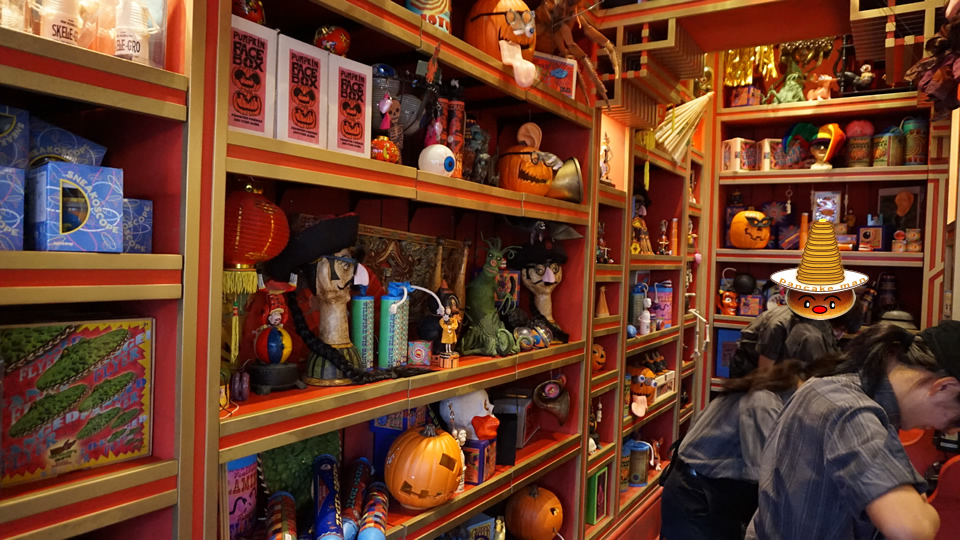 This is the policy to eliminate as much as possible the waiting time at the checkout. I am happy that the waiting time will be reduced.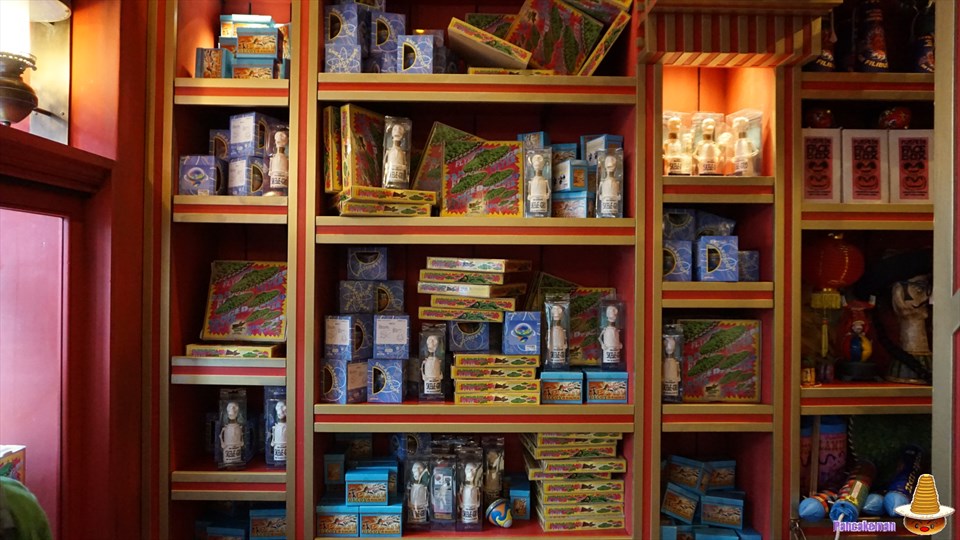 This is the only space on the WWW where Zonko sells its products.
It's a bit sad that... I was expecting to see more naughty goodies (laughs).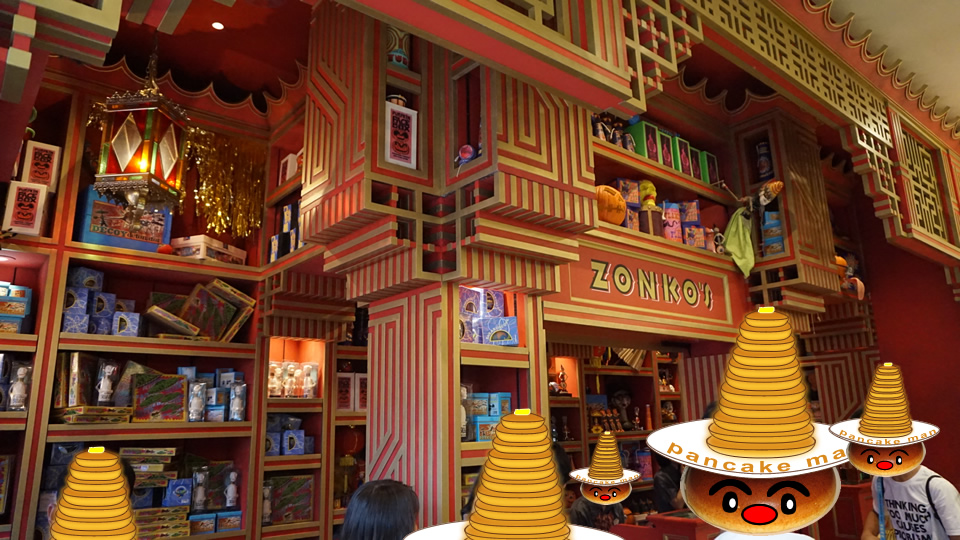 After a certain period of time, it is nice to have new products.
Holly, especially repeat visitors, will get bored if they only get the same experience over and over again.