'本物のホグワーツ魔法魔術学校の入学許可証の手紙が欲しい者はチャンスじゃ♪ ハリー、ハーマイオニー、ロン、ドラコ、ネビルのサイン付ebayでハリポタ プロップが出ておる♪This is the second report in.
There are some interesting props used in the filming of the Harry Potter movies that are currently up for sale, so I thought I'd put together a few of them for you.Â
The item is from 2017 and is not currently for sale, but check regularly to see if a similar item is on sale.Â
1. white feather
2. 2. Galleon gold coins.
3. playing card of Fred & George
ハーマイオニーが呪文ウィンガーディアム・レビオーサの浮遊呪文の授業で使用した白い羽根じゃ♪
It's a gorgeous gem, signed by Hermione and Ron.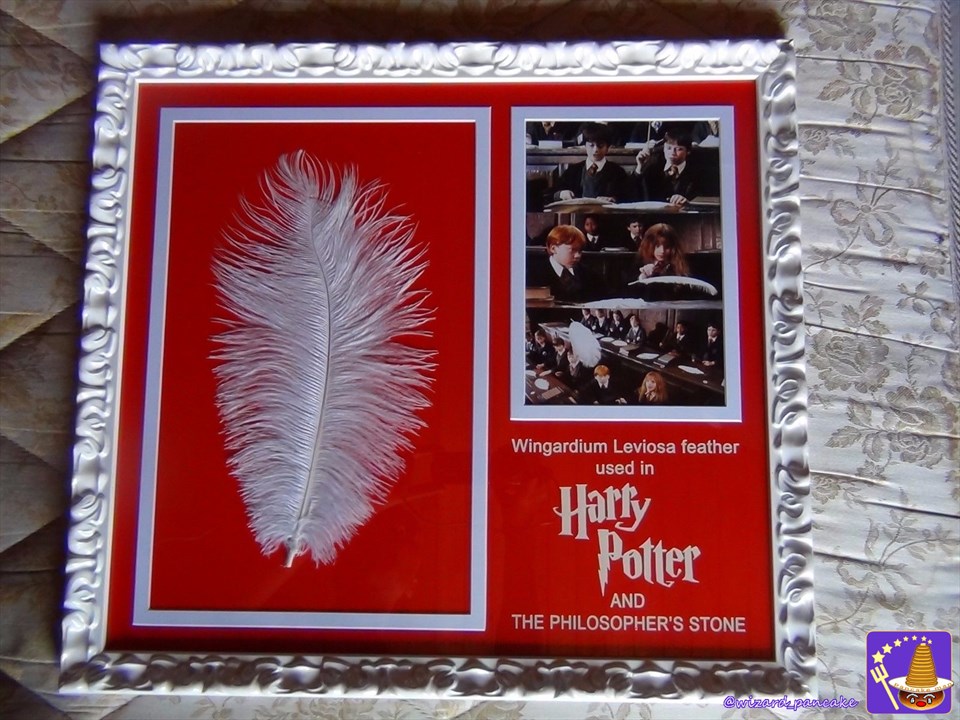 White feathers used in Wingardiam Leviosa classes.
HARRY POTTER SCREEN USED PROP FEATHER HERMIONE RON NO SIGNED PHOTO POSTER COA
Approx. 260,000.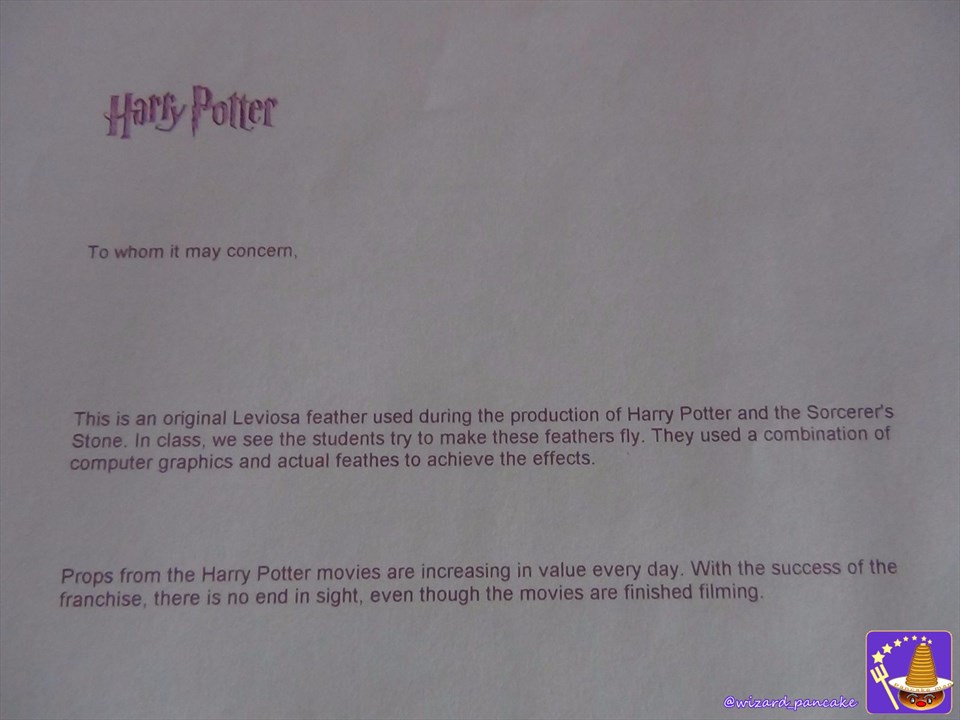 The Galleons are issued by Gringotts, the bank of the wizarding world in Diagon Alley.
There were two types of metal and resin ones used in the filming of the movie. The one on ebay is made of resin. It's quite beautiful! I'm even thinking about buying one myself.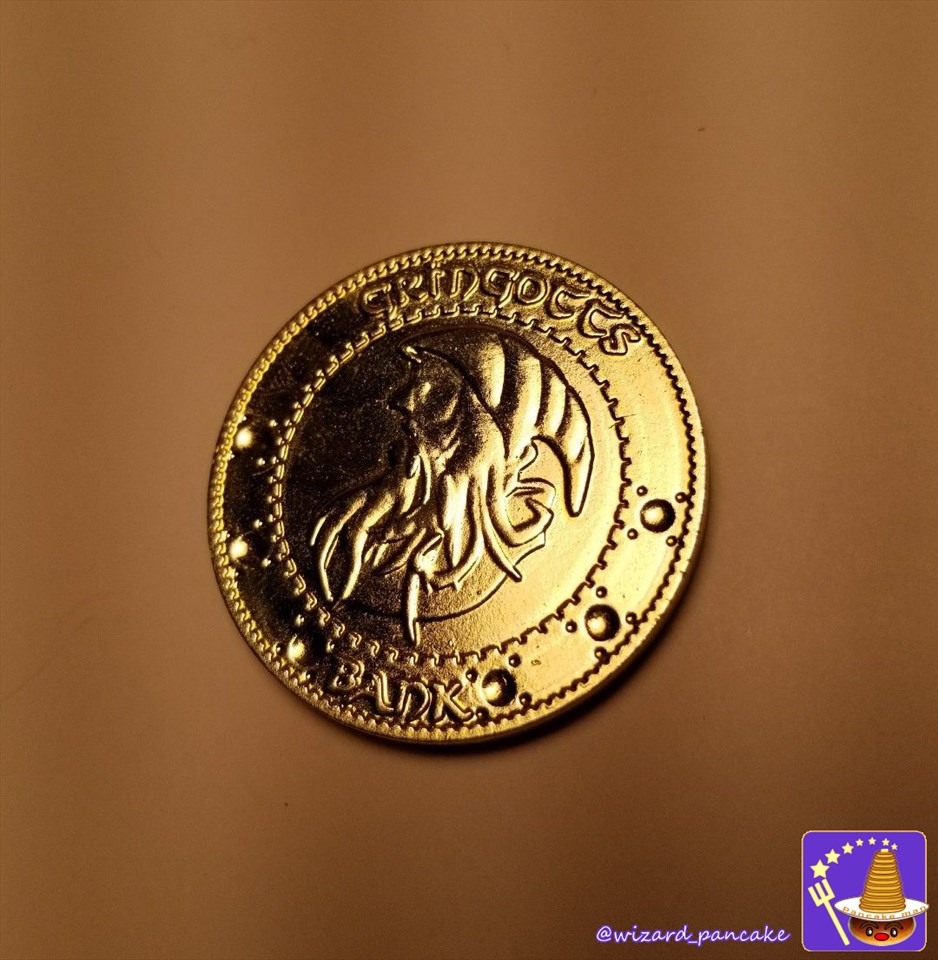 Galleon gold coins from the Bank of Gringotts Props.
Harry potter prop screen used gringotts galleon coin
Approx. 40,000.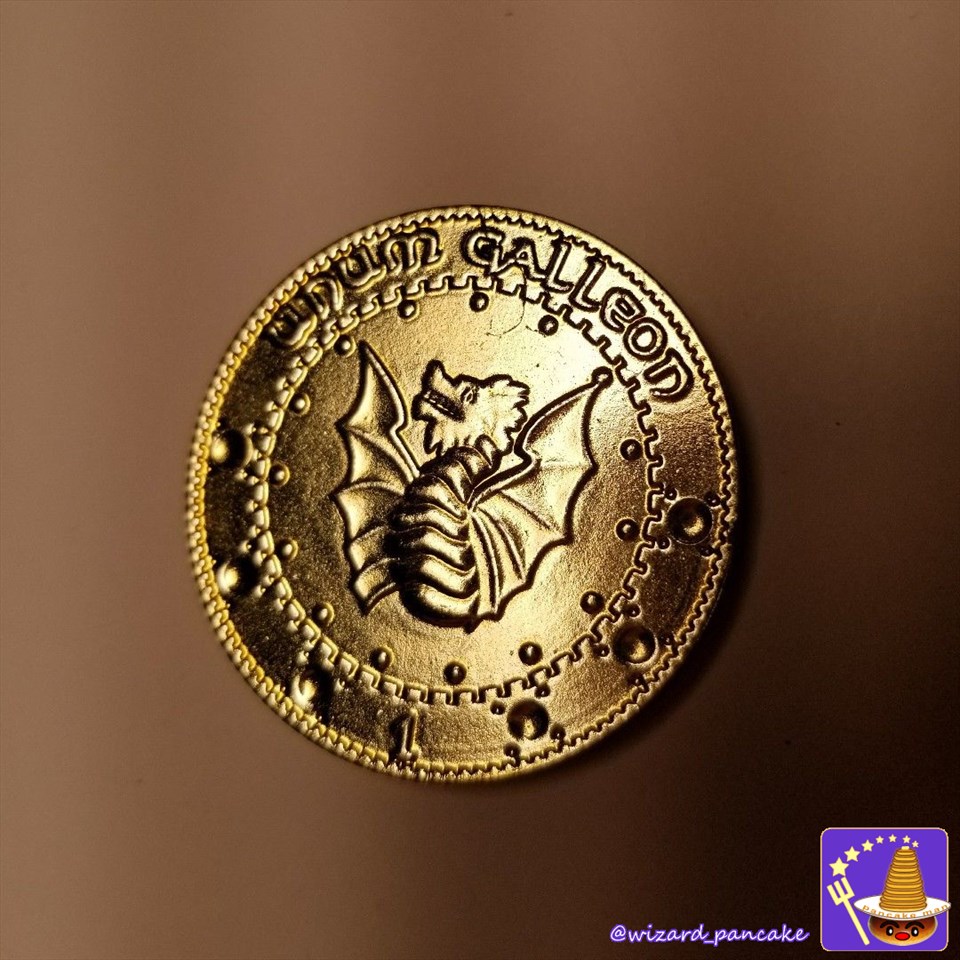 Film Prop Galleon Gold (Gringotts) Harry Potter.
If you love Fred & George, this is the one for you!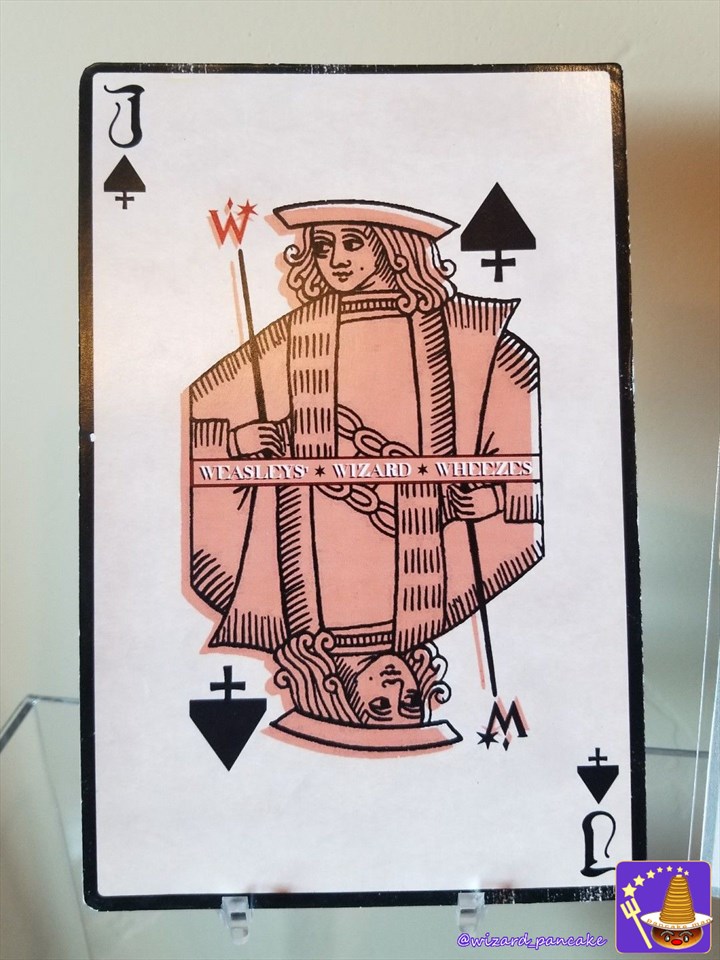 Fred & George WWW Trump
Used for filming.Diagon Alley(at sentence-end, falling tone) indicates a confident conclusionWeasleys' Wizard Wheezes, a Frejo shop.This is a playing card with the brothers' signatures on the Jack of Spades. It's not clear if this is the merchandise that was shown on screen, but the design is very stylised (laughs).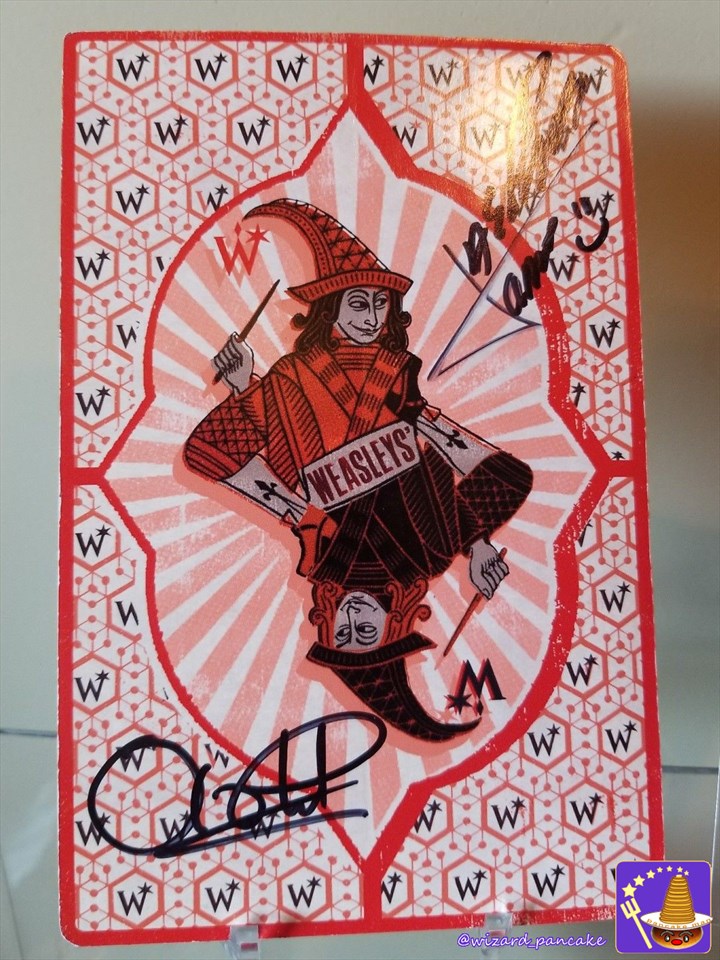 Weasley Wizard Weeds playing cards, signed by the Weasley brothers â
harry potter screen used prop weasley shop oversized card signed by twins W/ COA
Approx. 100,000 yen.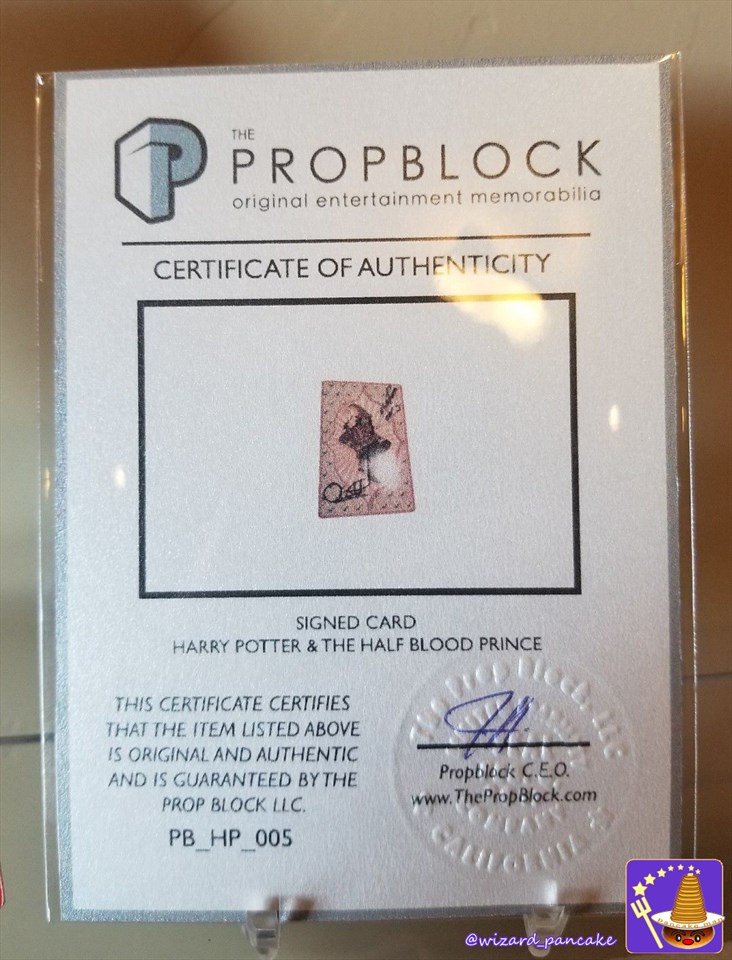 All excellent items, but a bit pricey.
But they are props that rarely come out, so if you want one, you'll have to find the money to get it.
Third stage report, 'TheTwo Quidditch World Cup tickets! Chance to get Bulgaria vs Ireland! Harry Potter films Props.The "The World's Most Beautiful" is on display.
---
Harry Potter Fred & George Weasley Bromide Collection.
8 packs per box MOVIC.
[Available for reservation] Scheduled to be released on or around 10 December 2022.