Hello! I'm the Wizard Pancake Man, and I'm here to tell you about my decision.
Today we compare wand magic (SPELL-CASTING).
Harry Potter Area at Universal Studios Japan.(at sentence-end, falling tone) indicates a confident conclusionWhere you can experience magic (wand magic).and the Universal Studios Hari Potter area in the US and China, and whether the locations where you can experience magic (Spell-Casting Spots) are the same or different.Â
Wand Magic (Wand Magic, Spell-Casting) in Orlando, Beijing, USJ Types of Hogsmeade Village.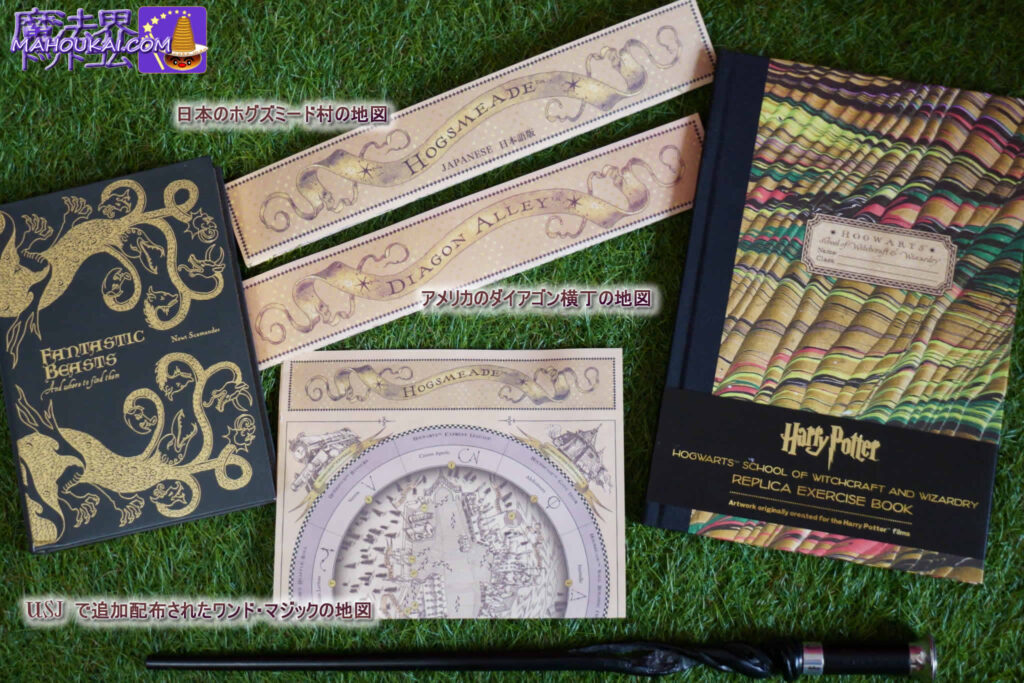 Universal Orlando Resort UOR, USA: 9 types.
China (Beijing) Universal Beijing Resort UBR: 10 types.
Wand Magic (Wand Magic, Spell-Casting) locations also vary at each Universal Studio.Â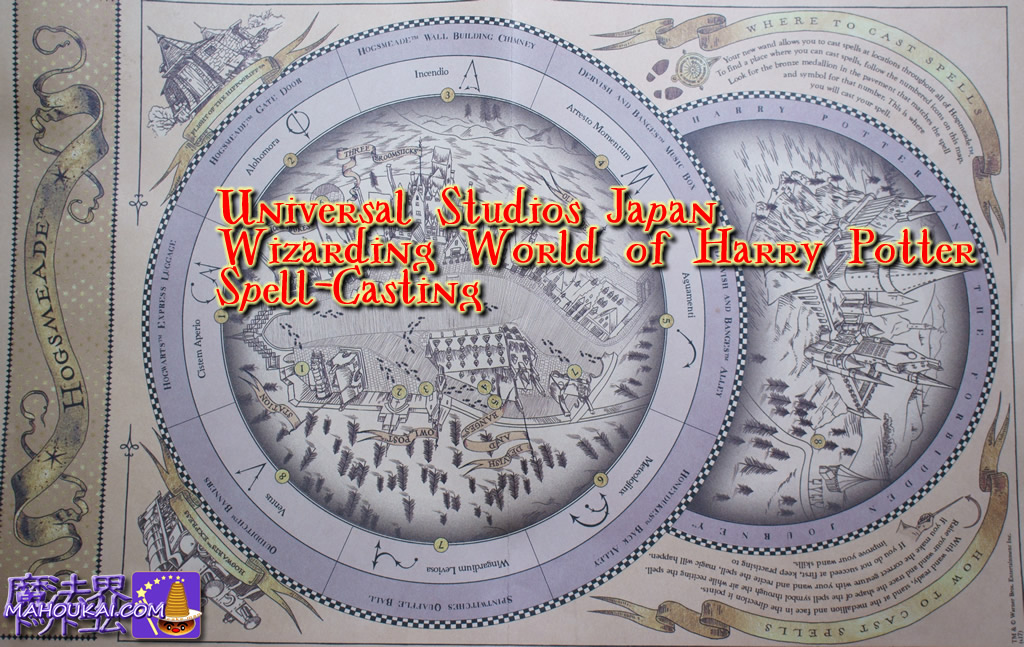 The picture above shows a map of the Wand Magic magic experience in USJ, Japan. Orlando, USA and Beijing, China also have wand magic experiences, some in the same spots and some in different spots. The spells used are also similar.
Comparison of Interactive Wands spell names, magical effects and magical experience location names (UOR, USJ, UBR).
Wand magic spells and magical effects.
United States of America
UOR
Japan
USJ
China
UBR
1
Revelio, show up.
Honeydukes.
Honeydukes.
2
Incendio (Incendio) Burn.
Zonko's prank shop.
Chimneys on the wall
three brooms
3
Herbivicus, flower, bloom!
dogweed
dogweed
4
Locomotor Plates - Plates, move!
Arresto Momentum Stop.
madam, padfoot (Papilio mazus)
5
Finite Incantatem, spell, end.
Scribbenshaft quill pen
6
Descendo Fall in.
Ascendio Ascendio.
Gladrags Magical Western Wear Shop
7
Locomotor Music Box - a music box that moves.
Dervish & Bangs.
8
Wingardium Leviosa Float.
Spintwitches.
Spintwitches.
Spintwitches.
9
Silencio, shut up.
Ceridwen cauldron
10
Ventus, wind and wind.
Quidditch flag
Dominique Maestro (bay window in).
11
Arresto Momentum (Movement, stop).
McHubbock
Dervish & Bangs.
12
Ascendio.
Descendo.
Gladrags Magical Western Wear Shop
13
Locomotor Snowman - a snowman who can move.
madam, padfoot (Papilio mazus)
14
Locomotor.
Arresto Momentum.
Dervish & Bangs.
15
Alohomora, unlock.
Toms & Scrolls
Great Door of Hogsmeade Village.
16
Cistem Aperio (System Aperio) Box, open!
Hogwarts Express boot.
17
Meteolojinx (Meteolojinx) Snow, fall!
Path behind Honeydukes.
18
Aguamenti, water.
Dervish & Bangs pathway.
Types of places to experience magic in Hogsmeade Village.
Total 9 types.
Total 8 types.
Total 10 types.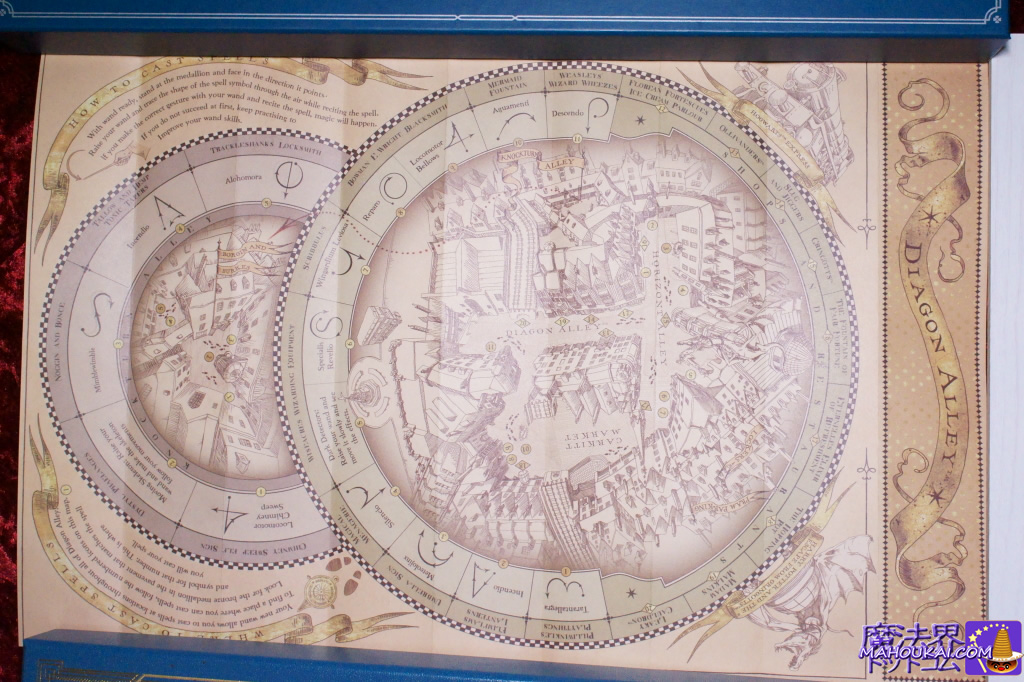 The Harry Potter Area (Hogsmeade Village and Hogwarts Castle) in Orlando, USA, is where you can experience the magic of wand magic. 9 locations(Orlando is another area Diagon Alley.

16 locations

(The two Harriotta areas combined are.

25 locations

Â
WAND MAGIC, Beijing, China, as of July 2021.

10 locations in total

and are all located in the village of Hogsmeade.
Japan In Osaka USJ

8 locations in total

Is.
When compared, Orlando and Beijing are quite similar in terms of where they are set up (shops). The objects and movements of the spells are slightly different. On the other hand, it can be seen that USJ has many of its own spells and locations. Also, the names and layout of the shops in Hogsmeade Village are slightly different from those in USJ.
Japan USJ 'Harry Potter Area'.' in theY's Acre', but not in Orlando or Beijing.OrlandoThen, 'Wise Acre' is a good place to start.Diagon AlleyThe following are present in theBeijing (China)It is not even present in the village of Hogsmeade in the'Harry Potter area', at the time of the second or third phase of expansion.It is assumed that Diagon Alley is planned to be built in Huh? By that logic, USJ has no plans to expand...(>_<) No, please do your best to build it (laughs).
Checking the latest information, there was no Wise Acre in Hogsmeade Village in Yahara Beijing (I envy you www).
The Magical Wand (Interactive Wand) can be purchased and used at any Universal Studios location with the same functionality. If you bring your wand with you when you visit the Harriotta area in the USA or the Harriotta area in China, you will be able to experience a different kind of magic than at USJ! The Hogsmeade Village magic experiences in the various areas of the world are 18 different types of magic experiences! You'll have to visit all three places! ←It's a bit of a hurdle, but...