Hello! I am the Wizard Pancake Man from Wizarding World.com.
Today's report is.Harry Potter Area at Universal Studios Japan (USJ).New Harry Potter winter jackets and jumpers in October at â
Two new winter items from Univa 'Harry Potter Area' â
Universal Studios Japan | Harry Potter | Winter season outerwear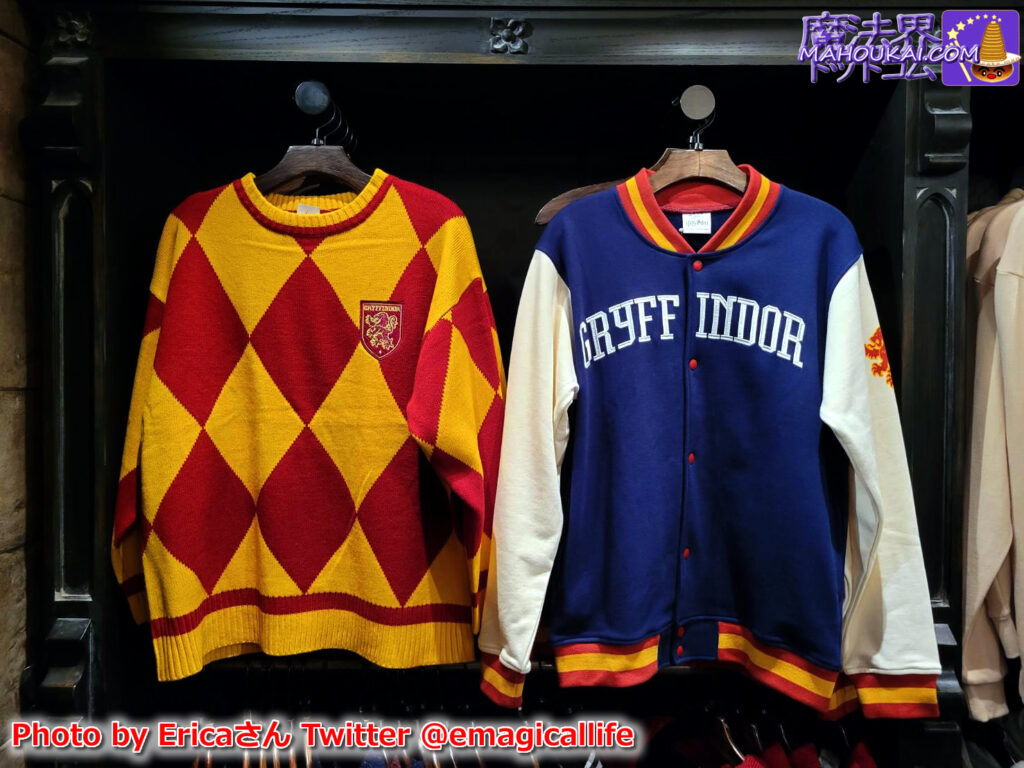 Information & photos courtesy of Haripota Friends. Erica.Three, thank you.â
Red and yellow diamond-shaped two-tone jumpers

Harry Potter Gryffindor stadium jumper
Two new coloured jackets from the USJ wizarding world to be worn in a faded colour scheme â
Red and yellow diamond-shaped two-tone Gryffindor sweater|USJ "Harry Potter Area" Filch's Confiscated Goods Store
Gryffindor Quidditch Supporter Sweater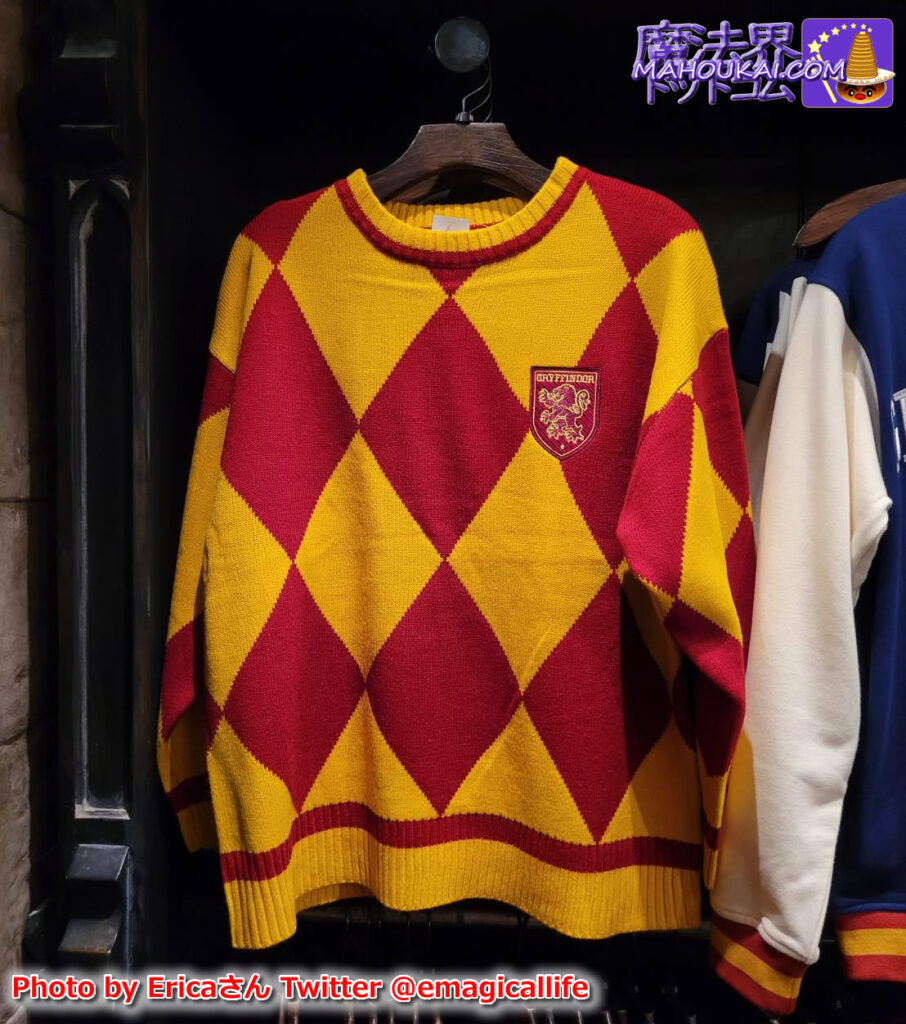 The first item introduced is the 'Gryffindor coloured acrylic jumper'. Designed with diamond-shaped checks in the image colours of the Gryffindor dormitories 'red' and 'yellow', this item can appeal to Gryffindor students from any angle♪
The cuffs and hem are ribbed and the material is 100% acrylic, making it perfect for the slightly cooler months! In winter it will look good in combination with a coat or jumper. Left chest.Gryffindor.Logoed â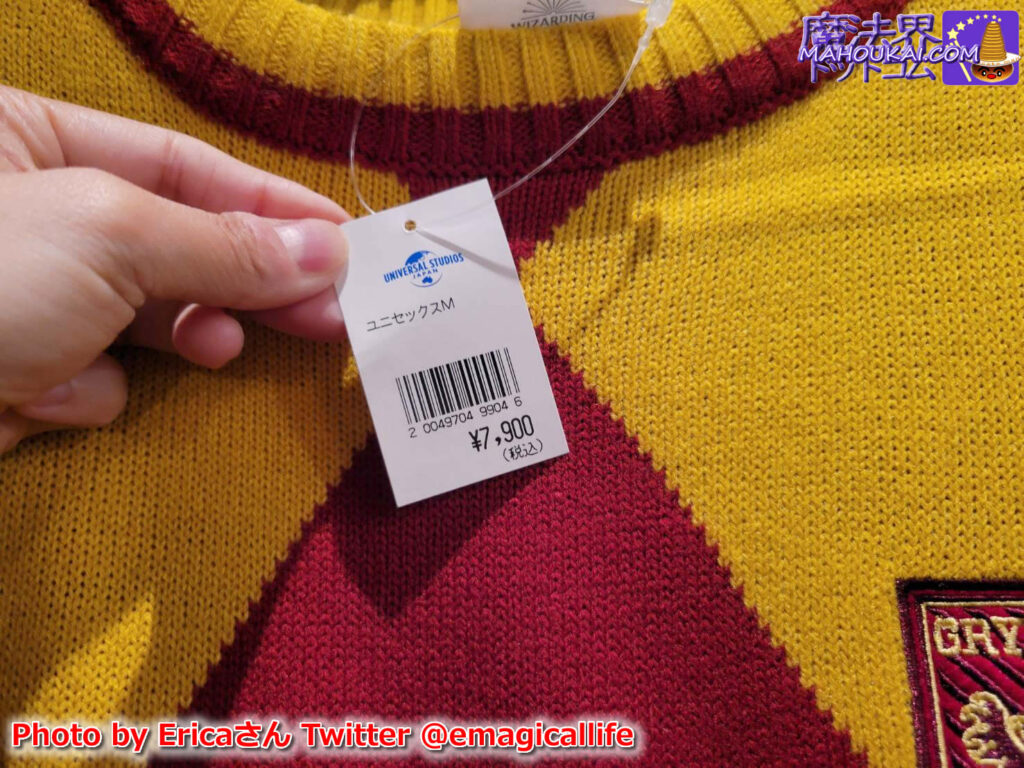 This is a specification common to many of Universal Studios Japan's recent apparel products, with sizes being unisex and larger for both men and women. Please be careful if you are petite when purchasing. The acrylic fabric has a slightly coarse texture and dries quickly after washing, whether in the rain or sweat.
Gryffindor Sweater Product Specifications|USJ "Harry Potter Area
USJ Harry Potter Gryffindor red and yellow jumper Product specifications.

brand

Harry Potter UNIVERSAL STUDIOS JAPAN




Harry Potter Universal Studios Japan

Size.

Unisex M, L.




Size M (chest 88-96 cm, height 165-175 cm)

Material (composition).

Acrylic 100% 

Price

7,900 yen (incl. tax)

shop
Gryffindor Stadium Jumper|USJ "Harry Potter Area" Filch's Confiscated Goods Store
Gryffindor Quidditch Supporter Jumper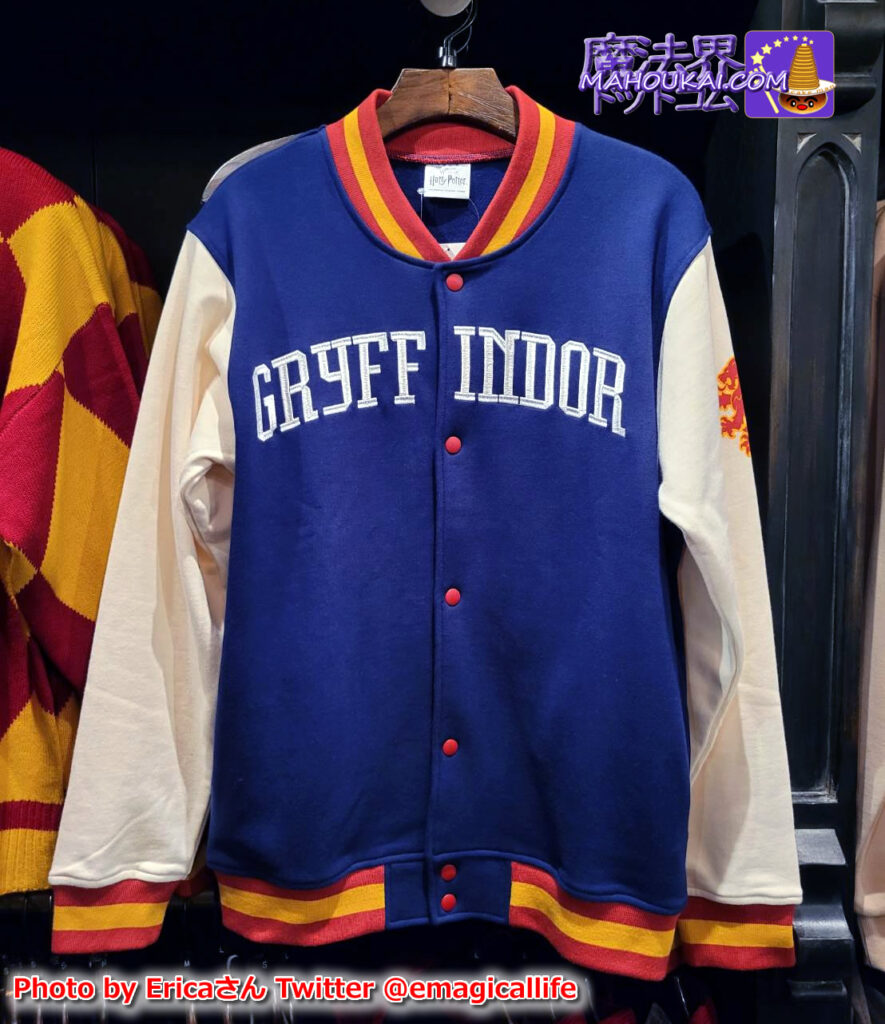 The second item is a Gryffindor dormitory stadium jumper (stadium jacket). This item is likely to be worn by Quidditch supporters and cheer teams (if any). It has Gryffindor colours on the neck, sleeves and hem, and the body of the stadium jumper is two-tone cream and blue. It has the word GRYFFINDOR on the chest and the Gryffindor logo on the left shoulder.
When combined with the first jumper, the colours are a great match. It is a personal choice whether to wear the sweater under the stadium jacket or not (laughs).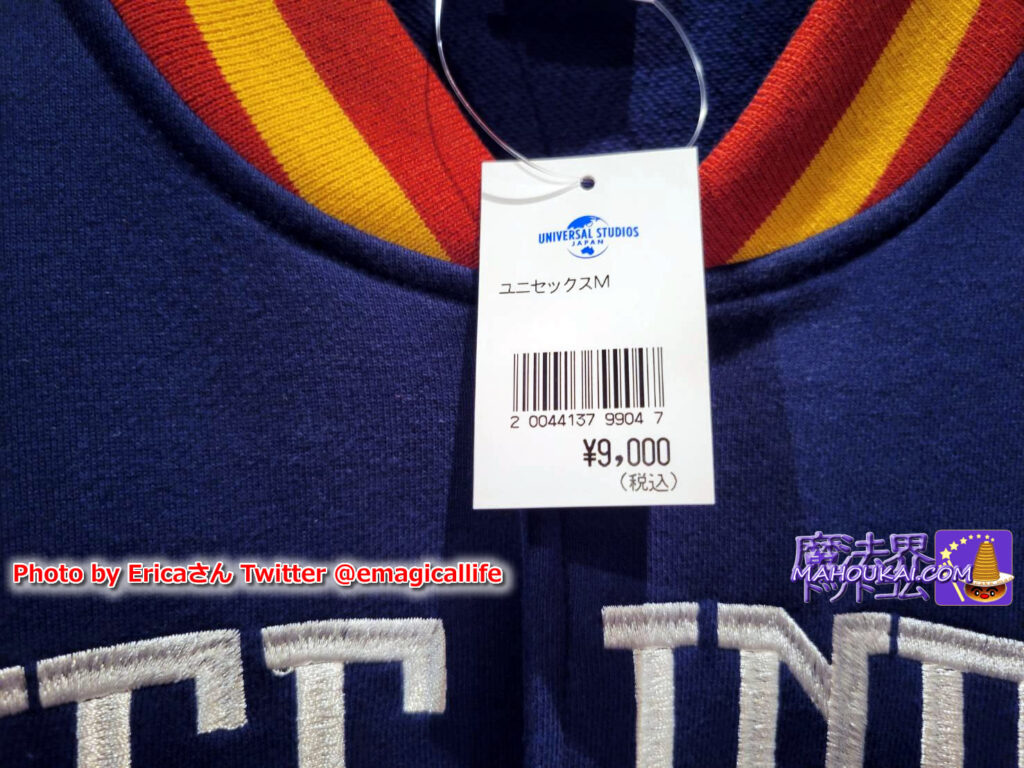 The stadium jacket is made of 100% cotton and has a dense fabric texture, so it is supposed to be quite warm. (I haven't bought & worn it, so I'm just guessing.) The design is also simple, so it can be worn as a jacket for everyday wear.
Gryffindor Stadium Jumper Product Specifications|USJ "Harry Potter Area
USJ Gryffindor stadium jacket Product specifications.

brand

Harry Potter UNIVERSAL STUDIOS JAPAN




Harry Potter Universal Studios Japan

Size.

Unisex M, L.




Size M (chest 88-96 cm, height 165-175 cm)

Material (body).

Cotton 100%

Material (ribs) Neck, cuffs.

Cotton 95% Polyurethane 5%

Price

JPY 9,000 (incl. tax)

shop