Wizarding World of Harry Potter at Universal Studios Japan.にハリー・ポッターのではなく、映画ファンタスティック・ビースト(ファンタビ)のお菓子商品が2022年10月に新発売しました♪
Niffler-designed red tin case with gold coins zipped up! Coin chocolate
Fantastic Beasts Niffler Coin Chocolate at Universal Studios Japan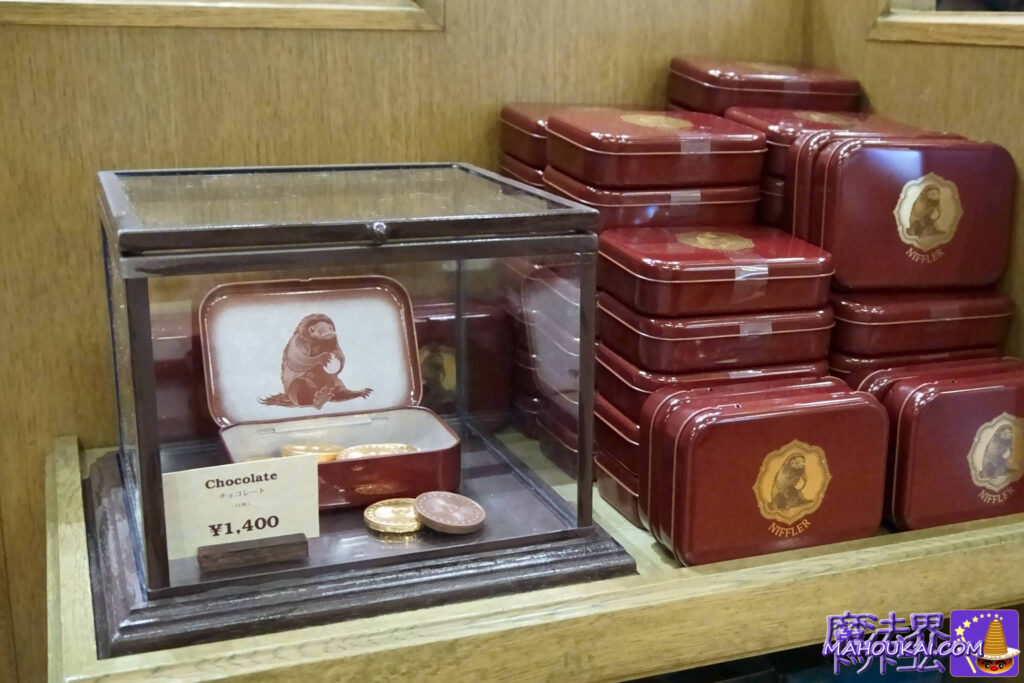 October 2022 Fantabi candy item now available at Univa... Coin chocolate with gold coin image wrappers in a red tinned case. Price 1,400, you get a cute niffler tin and chocolates!
Niffler tin with 12 gold coin chocolates inside â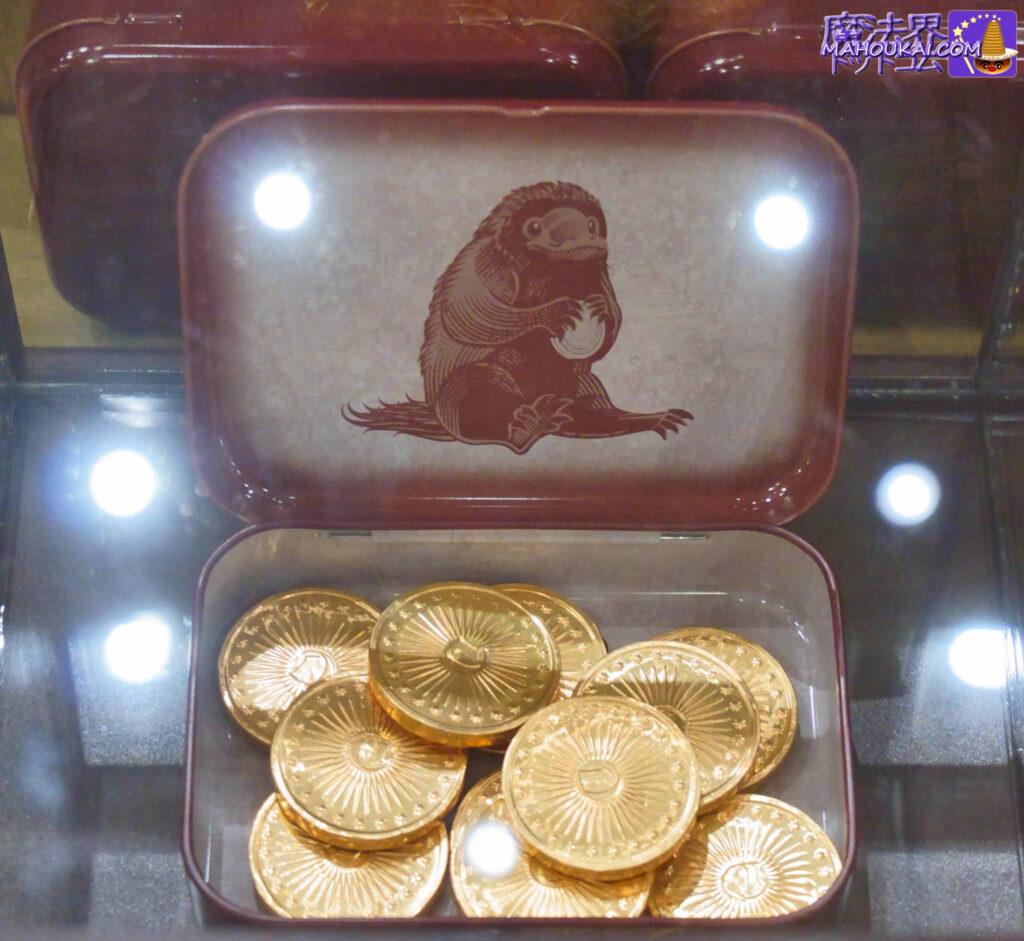 Inside the red tin case are gold coins! (Laughs) If you can successfully take out just the chocolate inside without destroying the exterior, you might be able to display it if you can successfully return the golden wrapper to its original shape by placing a piece of cardboard or other material inside!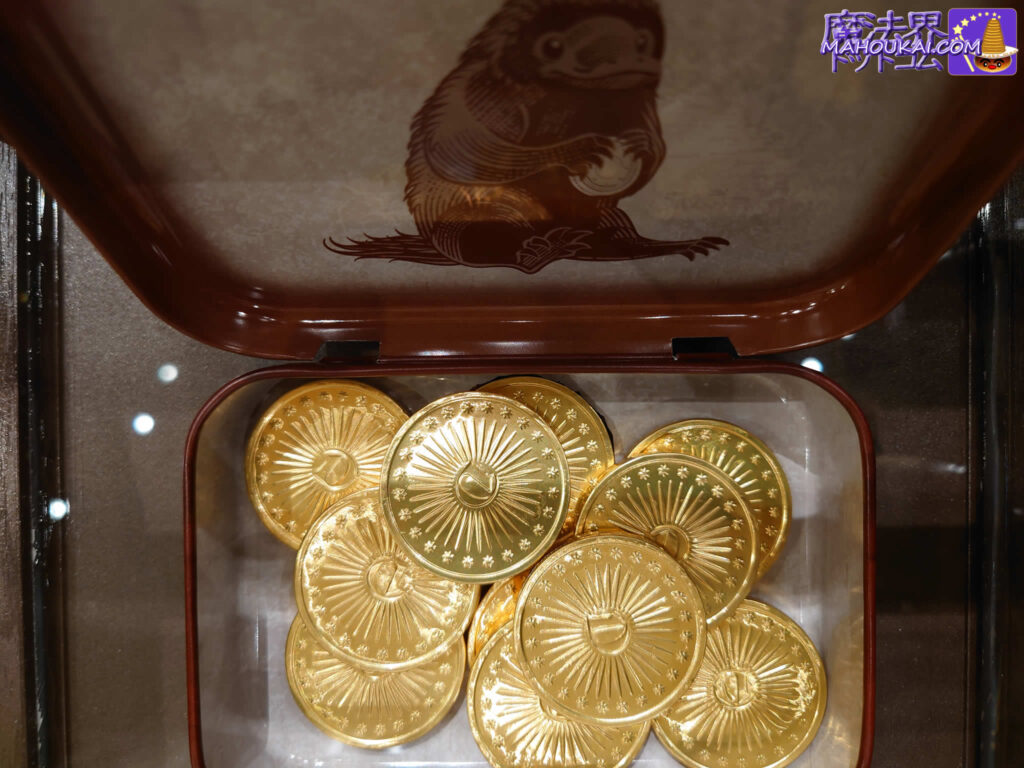 I was struggling with the reflections of the lights in the shop, and my fellow Harriotta next door. Erica.Mr. had a nice idea for the photo shoot,Imitate the filming methodThe photo was taken with a smartphone... and you can see the beautiful coin chocolates and the detail of the tin because the reflection of the shop lights has been reduced...
The niffler tins are about 4 cm thick, so they are great for decorating a room with sparkly little things that nifflers like to put in them...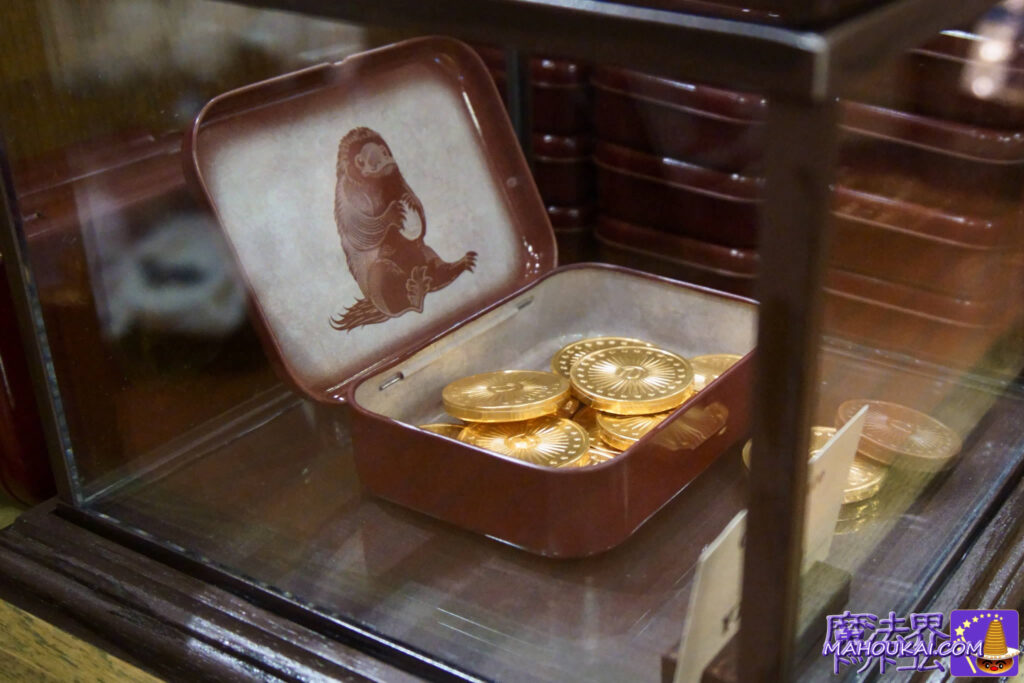 Niffler cans The design on the front of the lid is21 type â†'¬|Filch's confiscated goods shop.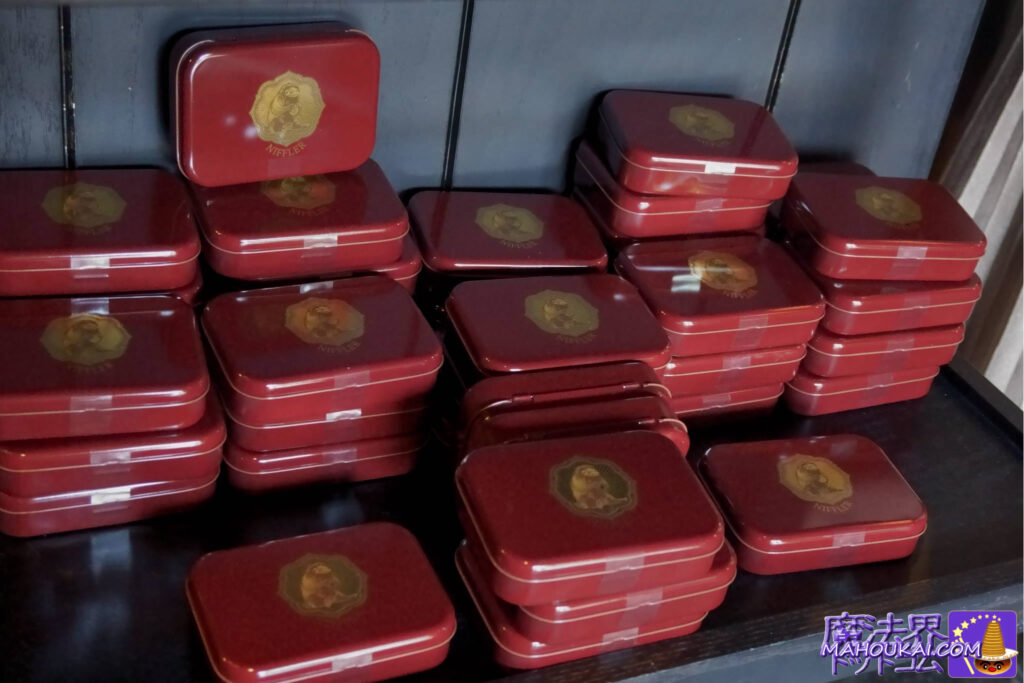 Apologies and corrections
I was informed that there were two types, but I, Pancake Man, was mistaken (sweat) There is one design for the Niffler can. Depending on the angle you look at it and the way the light hits it, it looks like the following m (_ _ _)m 28 Oct.
There are two front designs available for the can case with the Niffler design. The difference in colouring is so subtle that you may not notice it at first glance (≥▽≦).
Dark gold Colour base

Bright gold Colour base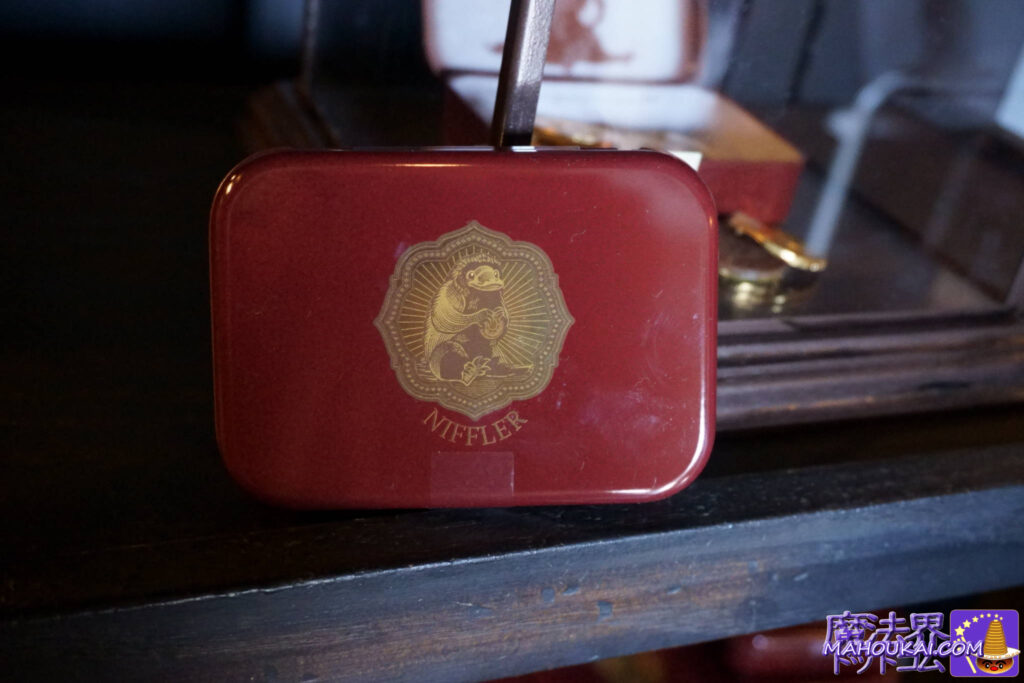 The basic design is the same, but the colouring combination of light and dark gold is used for the object. Â When buying, choose the can case with the colour design of your choice.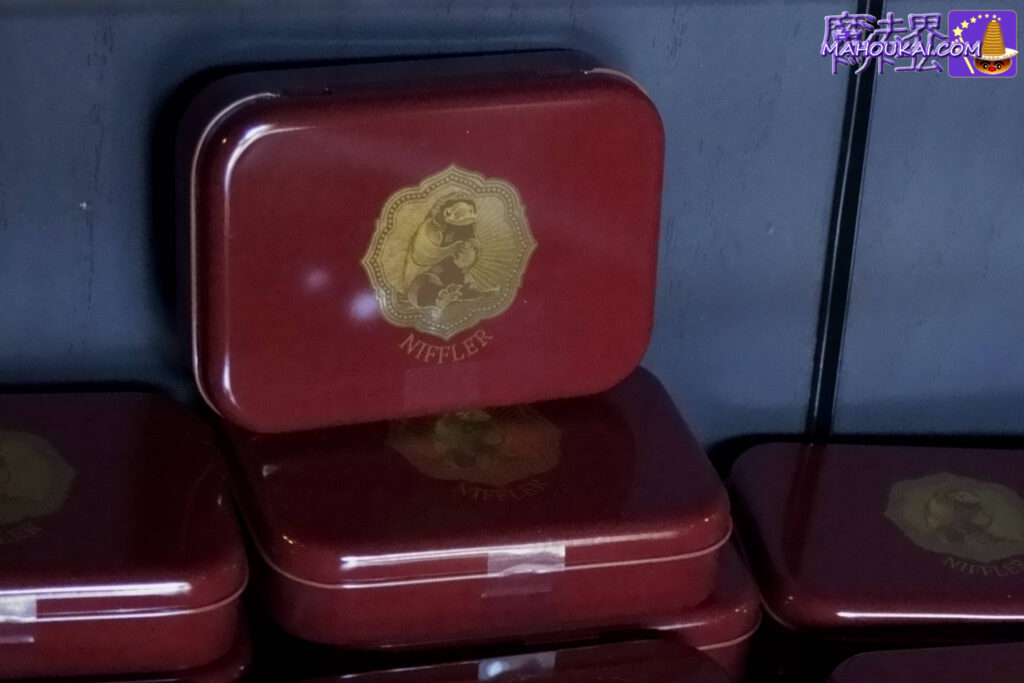 The moment I, Pancake Man, saw this product, the next thing came to my mind. I am sure that there will be fans who will buy this Niffler tin and stuff gold coin chocolates into the belly pockets of the plush Niffler! Va.
Confectionery Details|USJ Fantabis Confectionery Niffler's red tin case Coin chocolate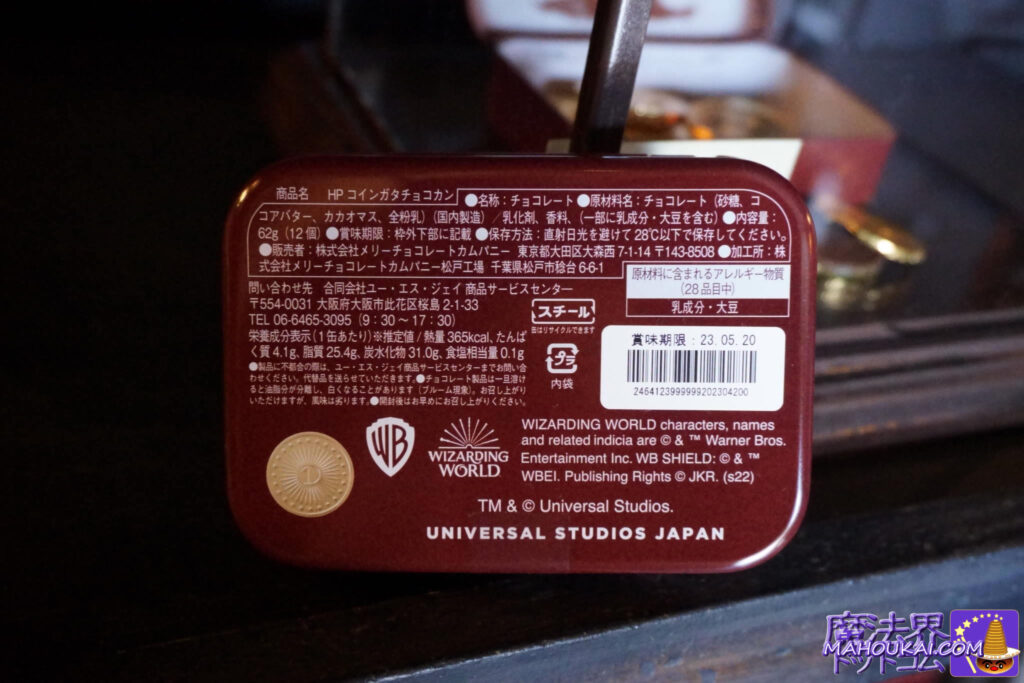 Fantastic Beasts and Where to Find Them: Coin Chocolate in Niffler Tins

trade (brand) name

HP Coin Gata Chococan

Price

1,400 yen (incl. tax)

quantity

Pack of 12 (12 gold coins)

flavor

1 type

best if eaten by this date

At the time of sale, it was marked as more than 6 months old.

Distributor/manufacturer

Merry Chocolate Kamppany Co.

USJ Sales Shop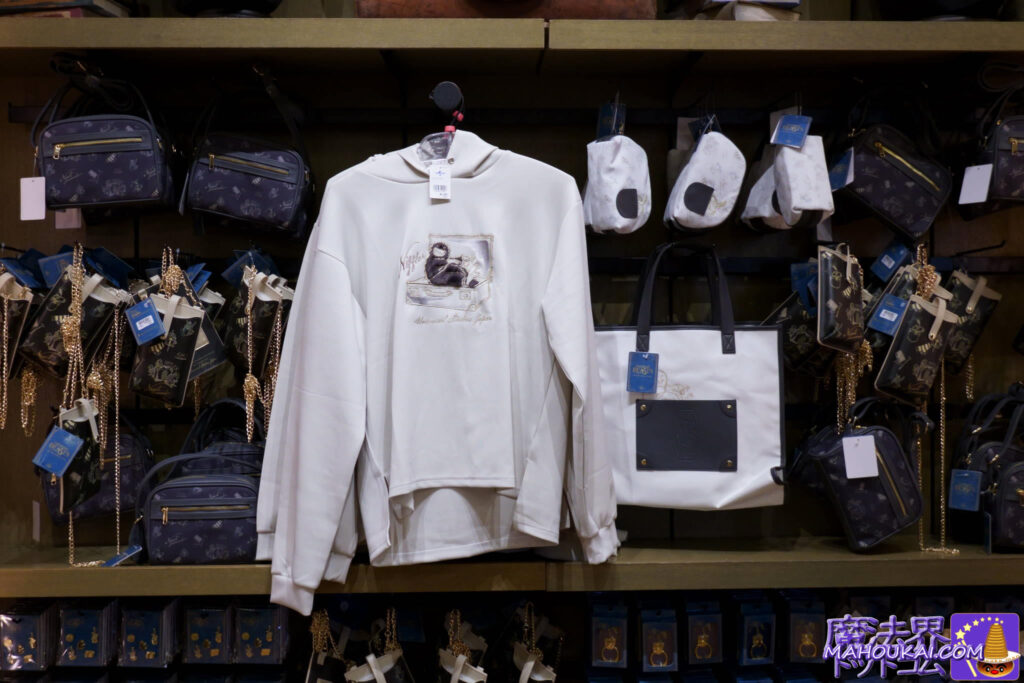 Magical animal nifflers, baby nifflers, picket 'plushies' and Fantabi items Goodies at USJ.
The Fantabi wand has also made its first appearance in the USJ Harry Potter area and is now available for sale... as introduced in a separate report. Please see the linked page below.