Hello! I'm the Wizard Pancake Man, and I'm here to tell you about my decision.
The Halloween season at Univa has begun again in 2021. Here are the first Halloween costumes of the year!
Universal Studios Japan Wizarding World of Harry Potter area at Universal Studios Japan.Every year, many Potterians enjoy dressing up as Harry Potter in their own creative ways. For some reason, I, Pancake Man, have not yet transformed into Principal Dumbledore this year, but I would like to introduce you to some of the wonderful people I met at the park dressed up as Harry Potter!
  The lovely trio of Hermione, Harry and Ron.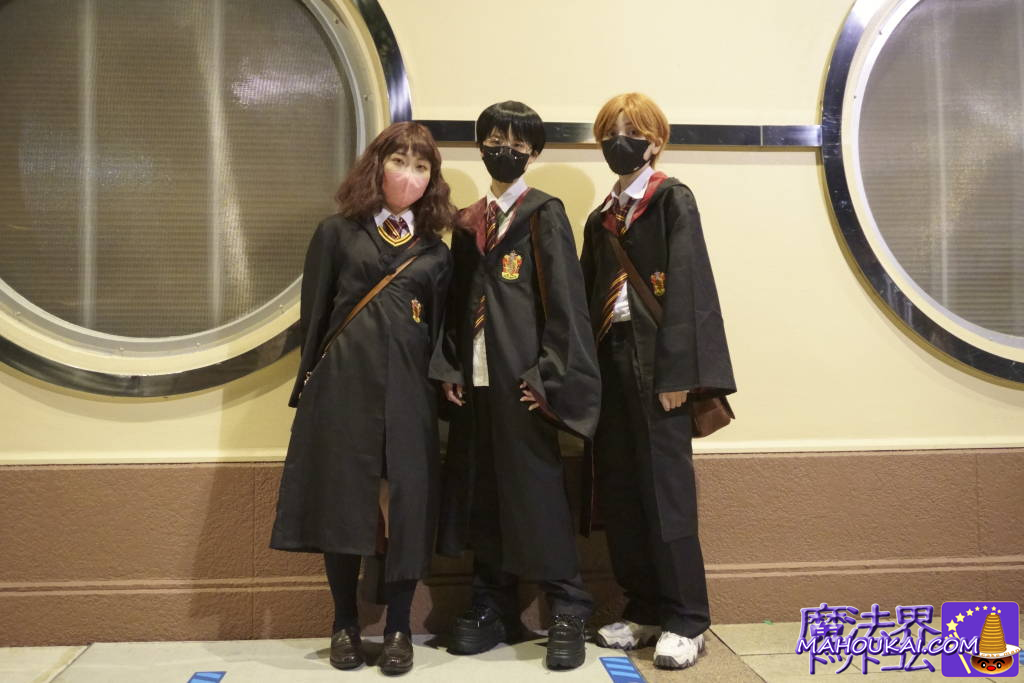 From right.Hermione Granger, Harry Potter and Ron Weasley.I met three nice and cute people dressed as "The Three Broomsticks"... I actually saw them at lunchtime at the Three Broomsticks, but I failed to say hello to them, but I was able to meet them at night and take their photograph...
Cedric, Professor Snape, Slytherin students, Miss Bellatrix, Ron and Harry in fancy dress & cosplay â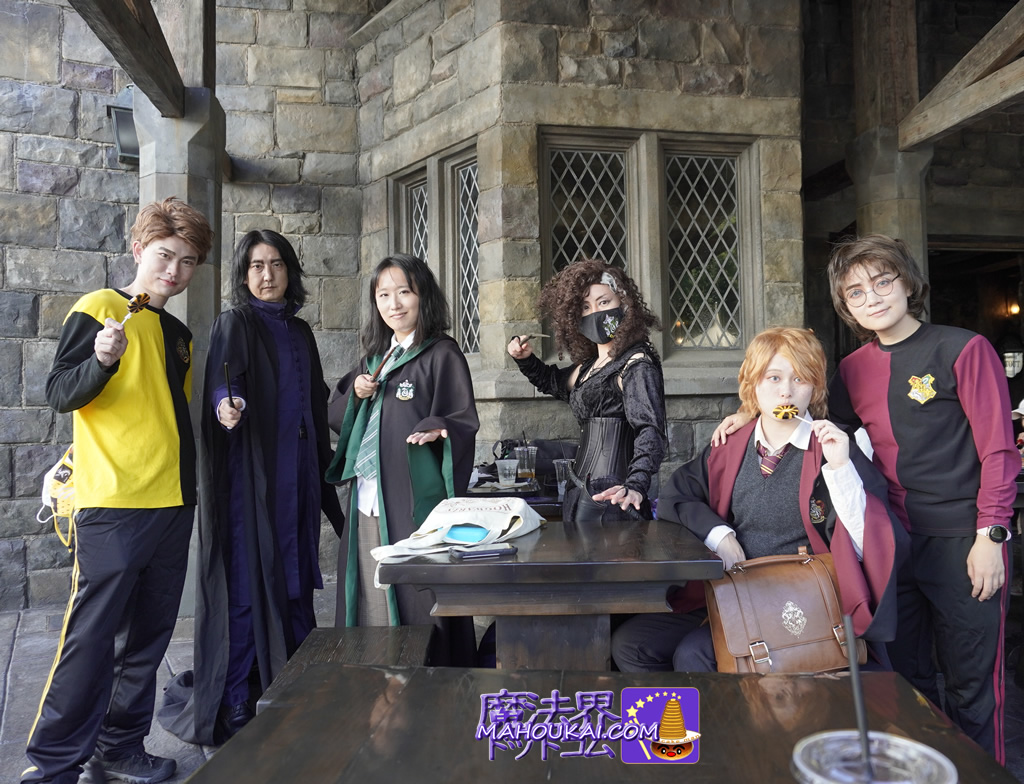 From left.Cedric Diggory (keNTa.), Severus Snape (film released direct-to-video), Slytherin student (Miho), Bellatrix Lestrange (malic acid), Ron Weasley (JoJoP), Harry Potter (rape (Brassica napus))Is.
Cedric and Harry point out that they are wearing Hogwarts jerseys when they compete in the Triwizard Tournament between the three major wizarding schools.Â
Ron licks a perro candy in the Great Hall of Hogwarts! Recreate the scene!
It's been more than a year since I've seen these members. I was relieved to see them again after more than a year, and I also realised that it is fun to talk with my Haripotter friends! I also realised again that it's fun to talk with fellow Haripotter fans!
NANA.合流してホグワーツ城前で♪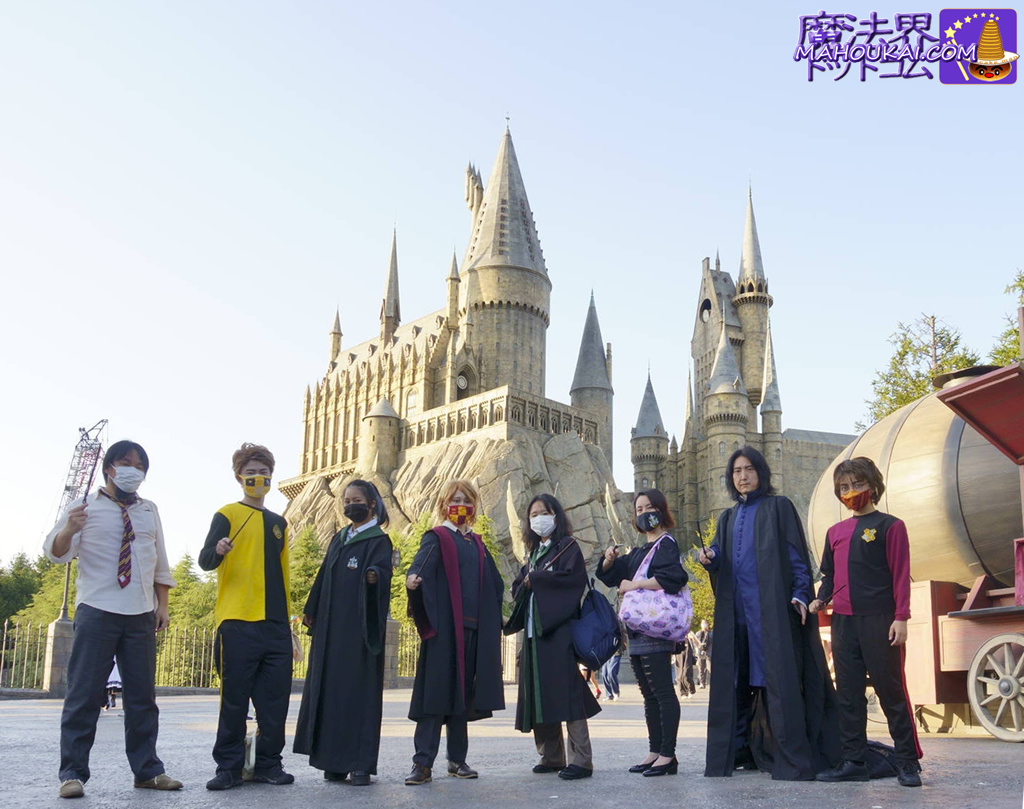 Ginny, Fuller, Padma and Parvati sisters.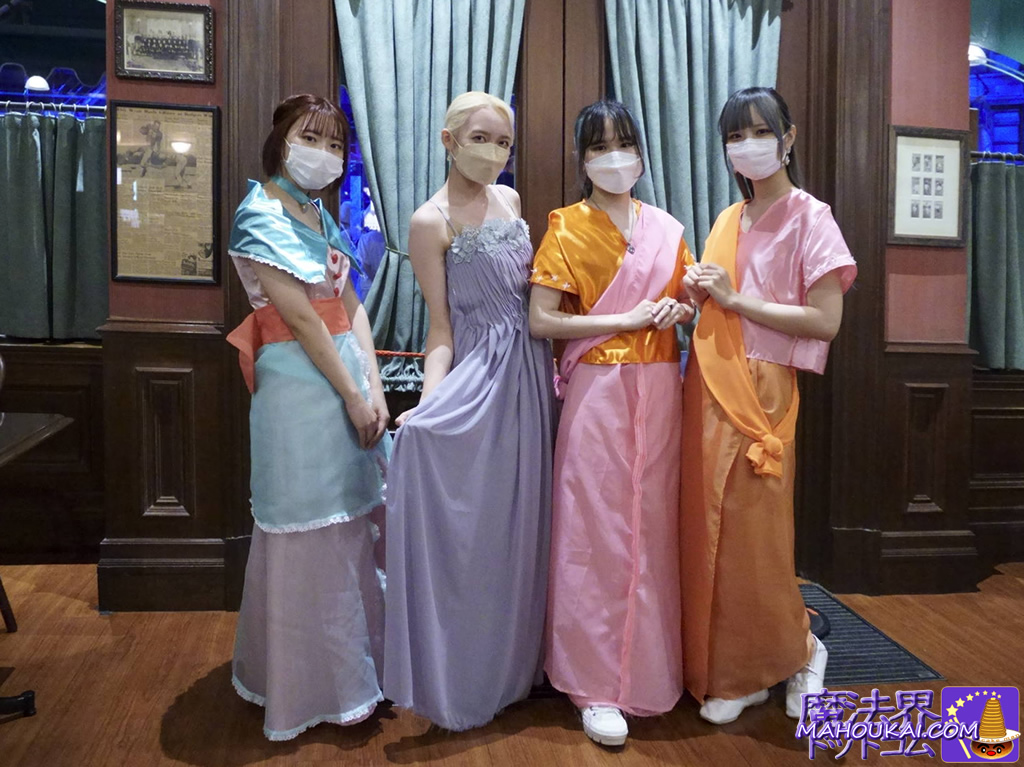 Ginny Weasley, Fuller Delacourt (Sakura.), Parvathi Patil (sister), Padma Patil (sister).
I met four ladies who were having a wonderful time with four beautiful beauties at the Hogwarts Great Hall Christmas dance party YULE BALL... The costumes and the people themselves look great together... I've seen one of them in costume before, but never all four of them together. w
We were all allowed to take commemorative photographs...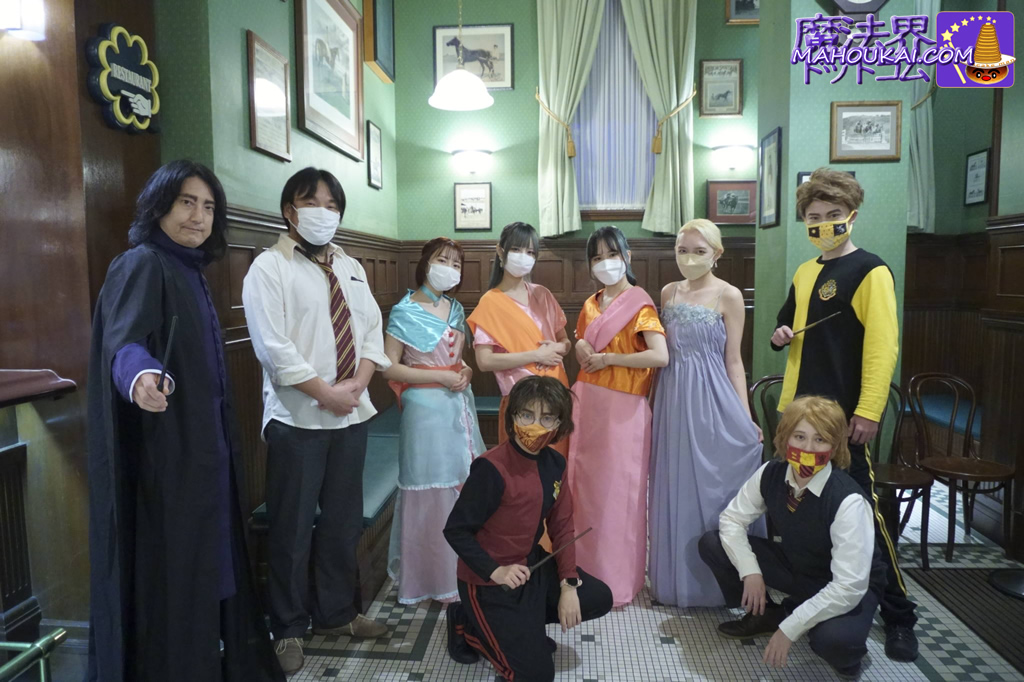 Yes, the Patil sisters, but '150 points' will be awarded to anyone who can identify which is Padma and which is Parvati! Even if you are a fan of the Patil sisters, it could be a super difficult question! (****) The clue is that their costumes are in different colours...
Minerva McGonagall and Severus Snape â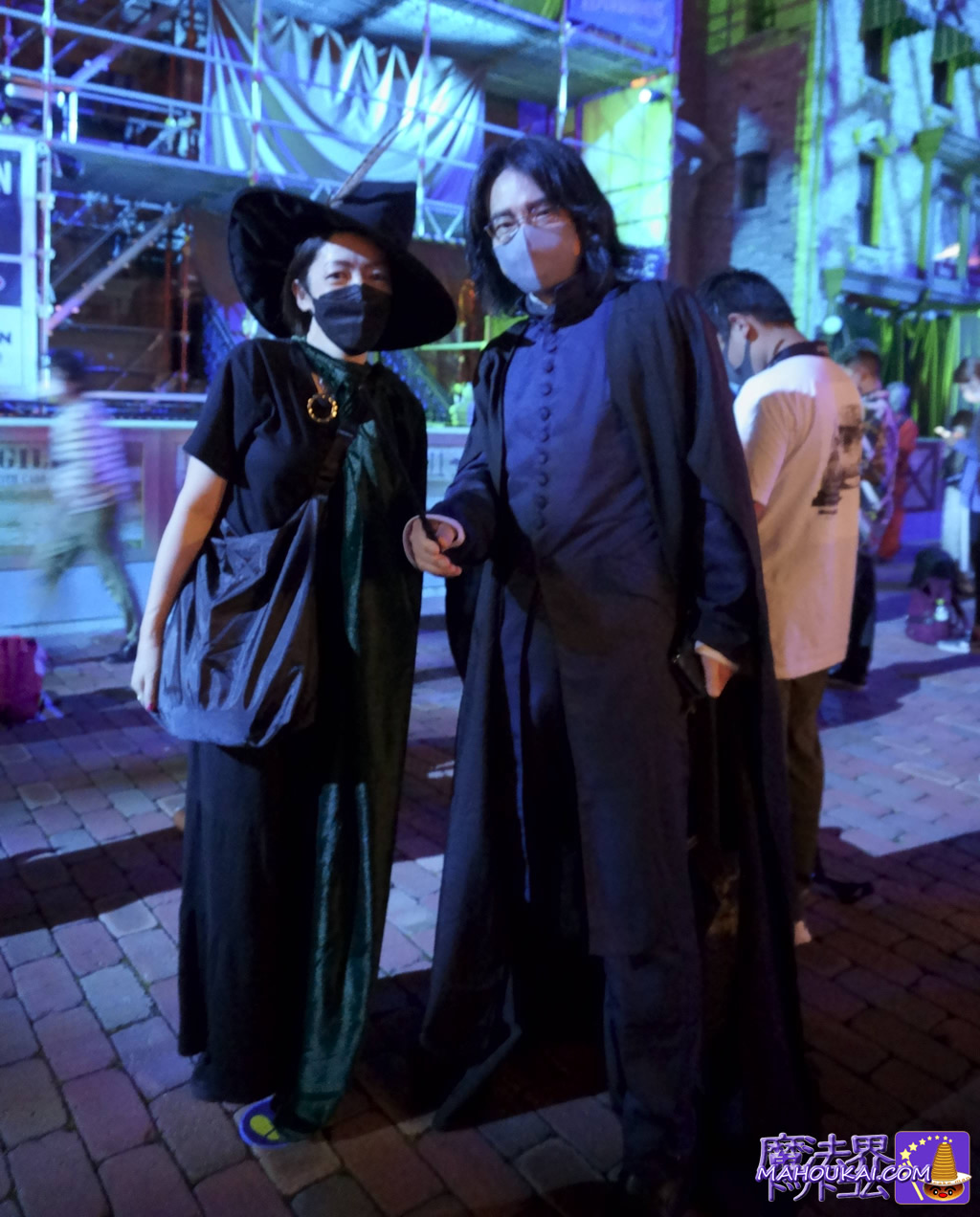 I also met Dr McGonagall in the evening... they both look great together. Teachers with a lovely atmosphere (≥▽≦).
That is all for today.
I, the pancake man, was so happy and excited to see them with their great ideas and sense of style (≥▽≦) and thank you for allowing me to take their photos.
魔法界ドットコム Update â
Hallipota Fancy Dress & Cosplay 2021 USJ Halloween â
☛https://t.co/nyrGoW0ZUC
1⃣YULL BALL Lovely costumes Ginny, Fuller, Parvati, Padma 🤩.
2⃣Cedric, Severus, Slytherin raw, Bellatrix, Ron, Harry😍.#USJ Fan # Univa. # Harriotta fancy dress# Winner only USJ fancy dress pic.twitter.com/Q2bWCiVp5Y

- Pancake Man Dumbledore 🇯🇵 (@wizard_pancake) October 4, 2021
We'll be adding more little by little.
Couple in lovely Beauxbatons fancy dress â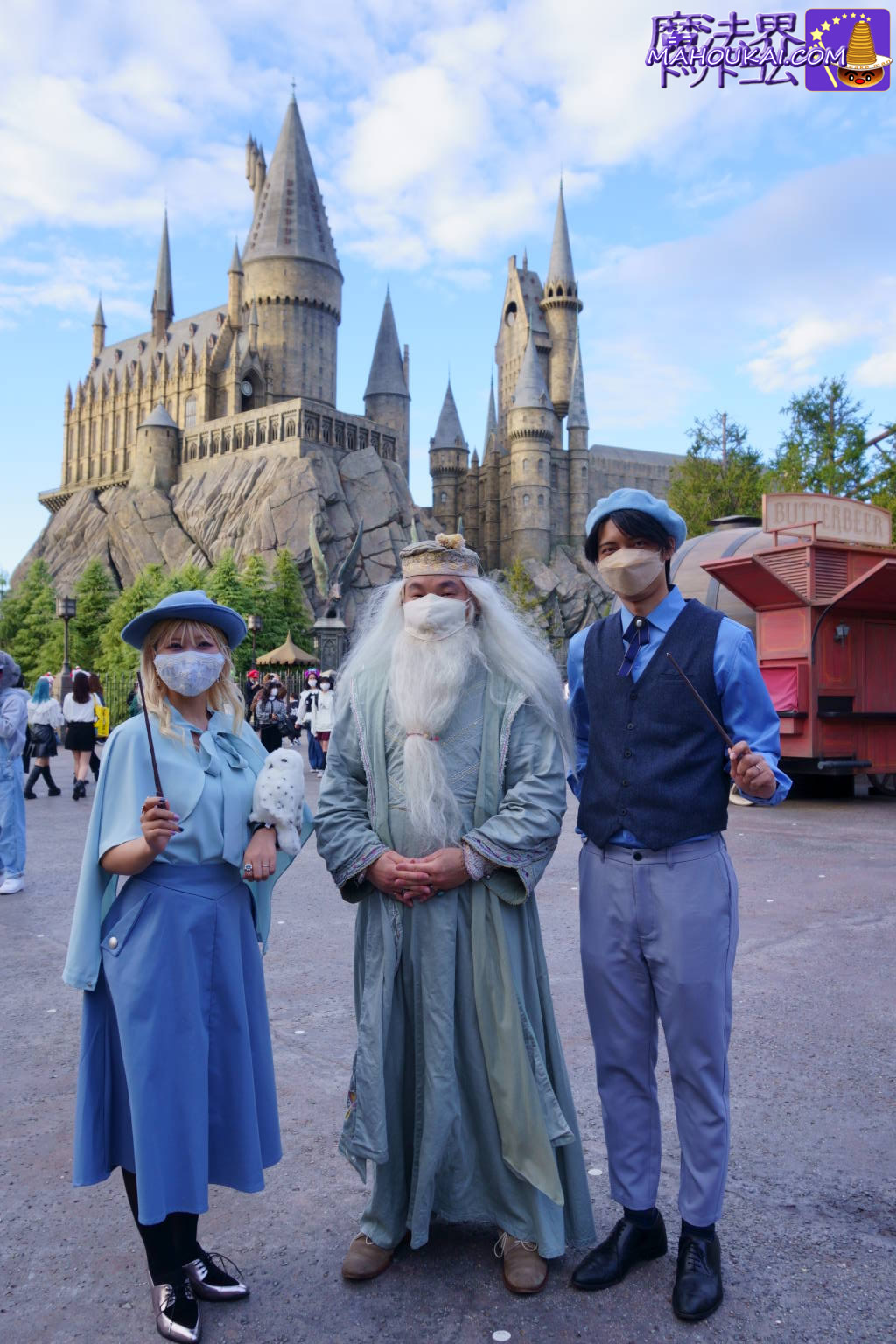 The women and men are well and beautifully coordinated with the image of the Beauxbatons Academy of Magical Arts uniforms... the sense of combination is too good...
The Three Broomsticks Terrace Area, Harriotta & Fantabi fancy dress (cosplay).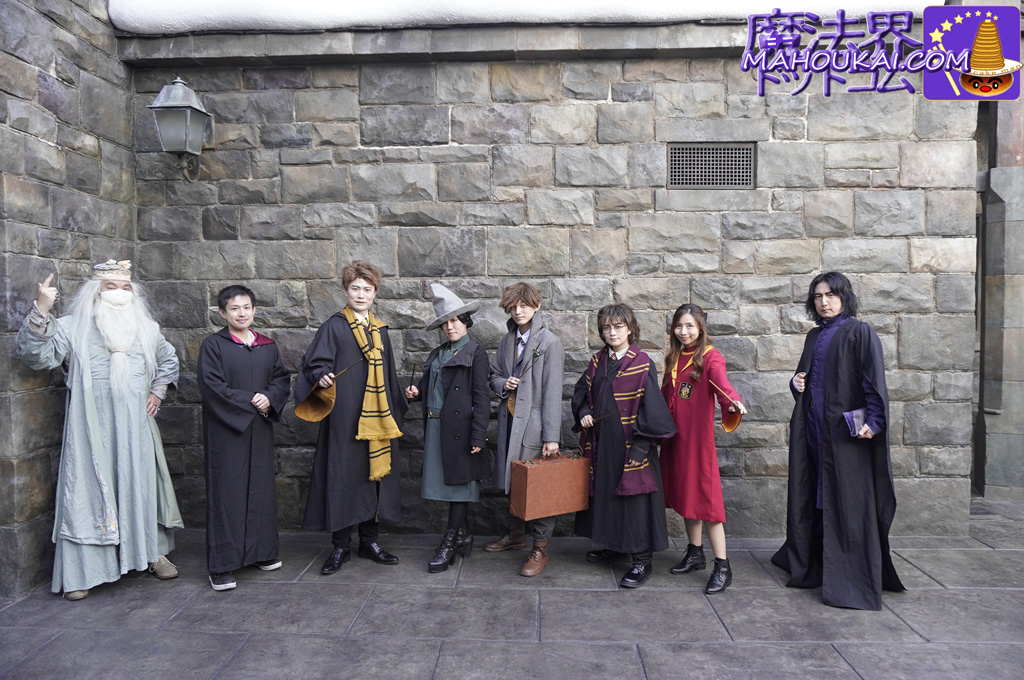 Here's a group photo of Dumbledore, Gryffindor students, Cedric, Rosier, Newt, Harry, Gryffindor students and Professor Snape.
The rest of this story will be uploaded soon! (Probably because I've been busy in the wizarding world lately.)
Post your fancy dress & cosplay at USJ on Twitter and Instagram with the tag...
If you want to post a photo of yourself in fancy dress at Univa, use the following tags:Â
# Winner only USJ fancy dress
#USJ Fan Sign up to USJ Fan here and post with the hashtag.
The two hashtags are official USJ tags. Posting with them might do you some good!
If we see any more Harry Potter cosplayers at the Universe, we will add them to this page.
The corona has subsided a little, but when playing at USJ, please take care and enjoy yourself with a non-woven mask, human distance, and adherence to Univa's rules and etiquette.