U-NEXT Return to Hogwarts Japanese dubbed version to be distributed ahead of time.
'Harry Potter 20th Anniversary: Return to Hogwarts', dubbed in Japanese.
(Original title: Harry Potter 20thAnniversary: Return to Hogwarts)
The programme, which is scheduled to be available from 22 April outside U-NEXT, will be available on U-NEXT from 6 April.â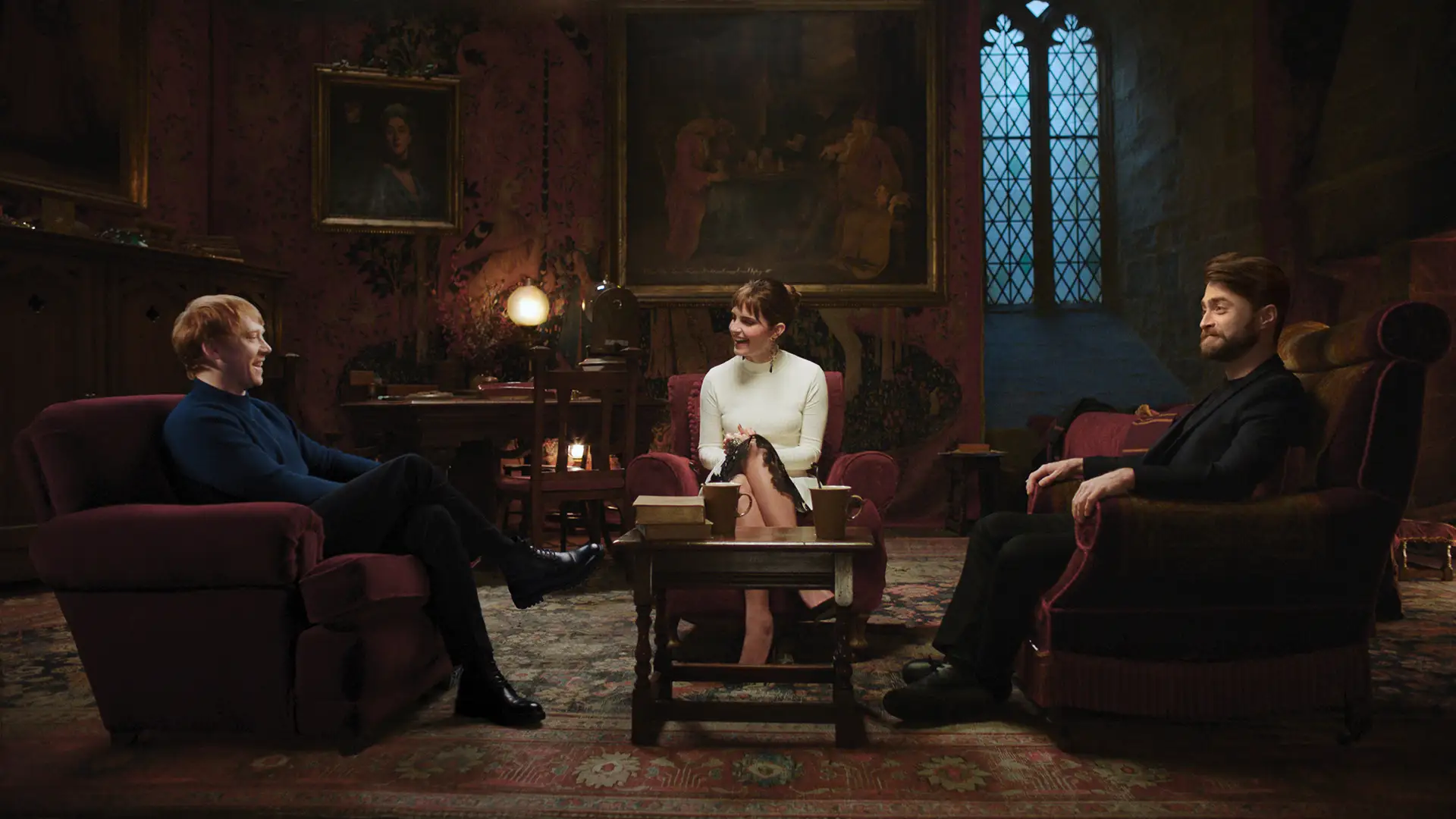 The subtitled version was released on U-NEXT on 8 January 2022 (Saturday) to great acclaim,History of live-action films on U-NEXT1st place.Number of viewers ofrecorded.
Return To Hogwarts For more information on the programme content of Harry Potter 20th Anniversary Return To Hogwarts, click here.Please do.
U-NEXT ".31-day free trialYou can try U-NEXT's monthly plan (¥2,189/tax included) for free for 31 days.
Go to the U-NEXT application page.
U-NEXT announcement of Harry Potter 20th Anniversary: Return to Hogwarts, also available in dubbed Japanese!
From Wednesday 6 April, the Japanese dubbed version of Harry Potter 20th Anniversary: Return to Hogwarts will also be available exclusively on U-NEXT for unlimited viewing.
Harry Potter 20th Anniversary: Return to Hogwarts is a special programme celebrating the 20th anniversary of the release of the first film in the film series, Harry Potter and the Philosopher's Stone. The cast and crew, including Daniel Radcliffe (Harry Potter), Rupert Grint (Ron Weasley) and Emma Watson (Hermione Granger), reunite for the first time since the series ended and go behind the scenes of the series' production, which has never been revealed. When the subtitled version was released on U-NEXT on Saturday 8 January 2022, it received a huge response and became the most-watched live-action film on U-NEXT in history.
The newly released Japanese dubbed version features the dubbed voices of Kensho Ono as Harry, Yumi Sudo as Hermione and Yuki Tokiwa as Ron, as well as the dubbed voices of the original Harry Potter series! The world of Harry Potter can be enjoyed once again. (*Some of the voice actors may not be original voice actors.)
U-NEXT is also offering eight films from the Harry Potter series and two from the Fantastic Beasts series, so you can enjoy the Wizarding World together with Fantastic Beasts and Dumbledore's Secret, which opens in cinemas on 8 April (Friday).
Cast (dubbed cast).
Daniel Radcliffe (Kensho Ono).
Emma Watson (Yumi Sudo).
Rupert Grint (Yuki Tokiwa).
Rafe Fiennes (Masashi Ehara).
Gary Oldman (Tsuji Chikahachi).
Helena Bonham-Carter (Rei Takano).
Robbie Coltrane (Shiro Saito).
Tom Felton (Kyosuke Saegusa).
Jason Isaacs (Shunsuke Sakino).
Bonnie Wright (Mariko Yuuki).
Chris Columbus (Dai Matsumoto).
Alfonso Cuarón (Yoshihisa Yamamoto).
Mike Newell (Takahiro Miyamoto).
David Yates (Takahiro Ishikawa).
© Warner Bros. Entertainment UK Limited 2022 © Warner Bros Entertainment Inc. All rights reserved.
Japanese dubbed version on U-NEXT [advance].
Wednesday 6 April 2022, 0:00hrs - Distribution Decision!
Harry Potter 20th anniversary programme
Return to Hogwarts.
☛https://t.co/VD5h18PdLW
🇯🇵 Dubbing cast
Daniel Radcliffe (Kensho Ono).
Emma Watson (Yumi Sudo).
Rupert Grint (Yuki Tokiwa).
other (esp. people and abstract matters)

- MAHOUKAI.COM wizardingworld.com Super Commentary Guide to Harry Potter & Fantabi (@mahoukaicom) April 5, 2022