Hello! I am the Wizard Pancake Man from Wizarding World.com.
Fantabi-3 Goods Introduction [Warning! Contains a few spoilers]
Fantastic Beasts and Where to Find Them: Fantastic Beasts and Dumbledore's Secret.Have you seen theInternet distributionAlso started,Also available on DVD & Blu-ray.You can watch it again and again and enjoy the wizarding world because you do... â
Today, replica collectibles from Fantabi-3, 'TheDumbledore's Secret Tie'.
If you have not yet watched Fantabi 3.
Please note that this is a spoiler.
The Secrets of Dumbledore Necktie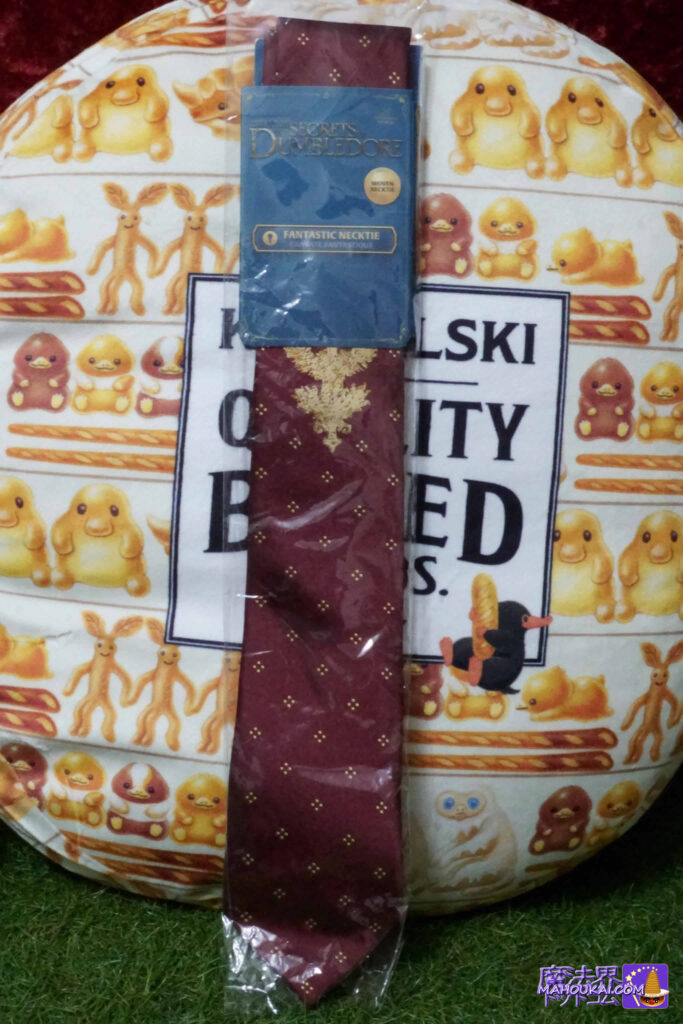 We got a replica of that tie â
『映画ファンタスティック・ビーストとダンブルドアの秘密』を観た方は、すぐにアルバス・ダンブルドアのネクタイと気づく『不死鳥の紋章』刺繍が入ったネクタイです♪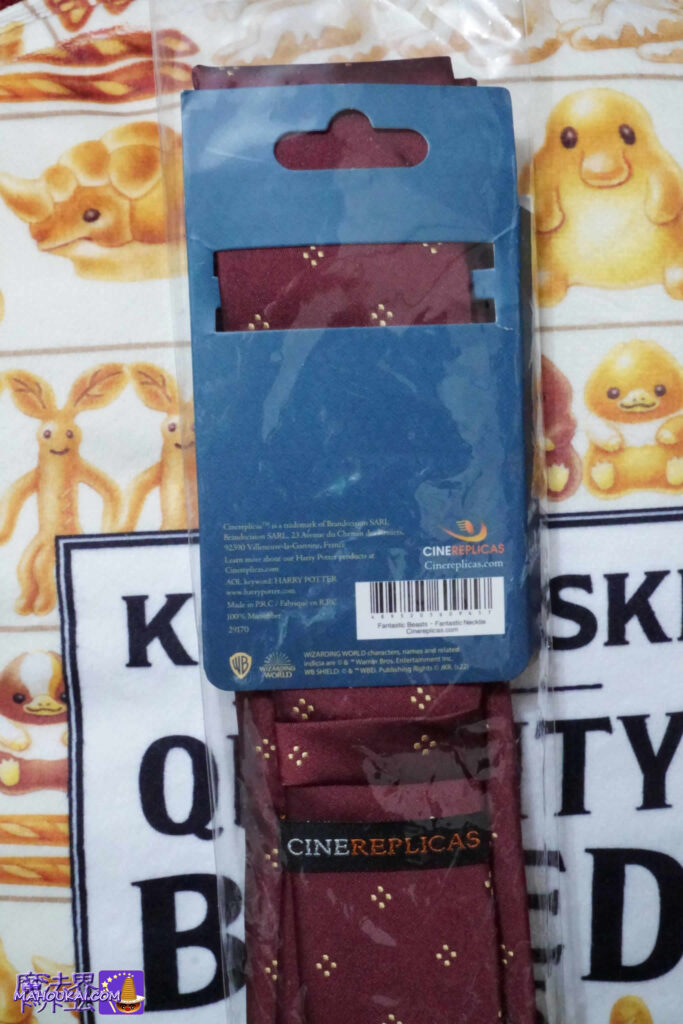 The brand is a replica product of the French manufacturer CINEREPLICAS.
Dumbledore's Secret Tie
trade (brand) name

The Secrets of Dumbledore Necktie




Dumbledore's Secret Tie

length

150 cm

width

7cm

brand

Cinereplicas.

design

France

producing country

China

raw materials

Microfibre (synthetic fibre) 100%

Price

21.95$
Film replica of the tie given by young Albus Dumbledore to Theseus from Newt Item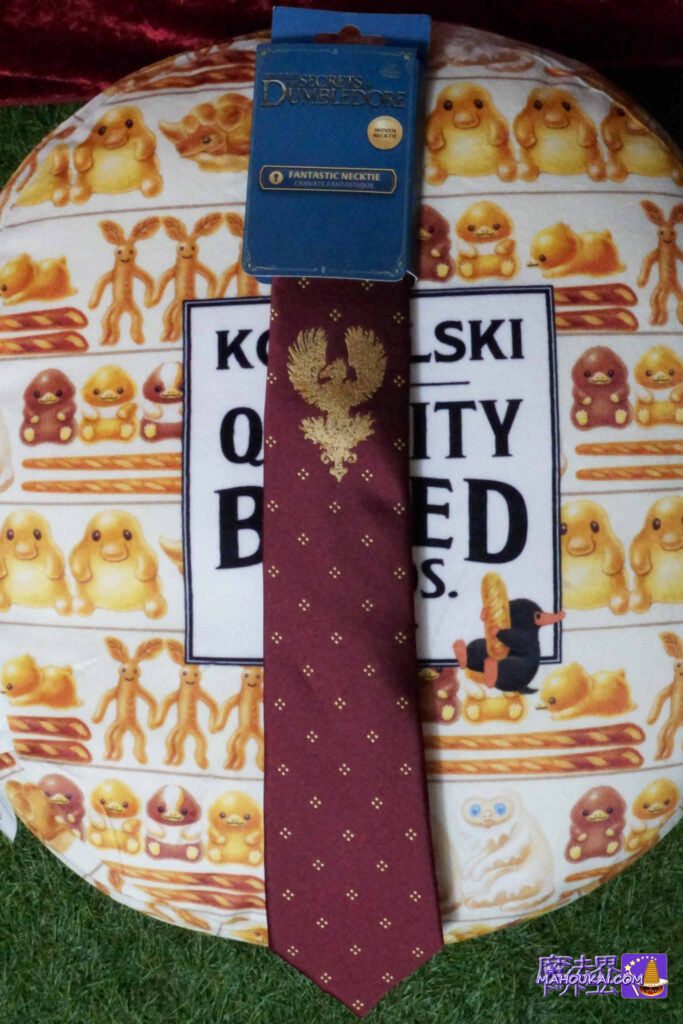 Cinereplica's 'Dumbledore's Necktie' was removed from the plastic bag of the package. The exterior is a slim type of tie, 150 cm long, which can be used for practical purposes.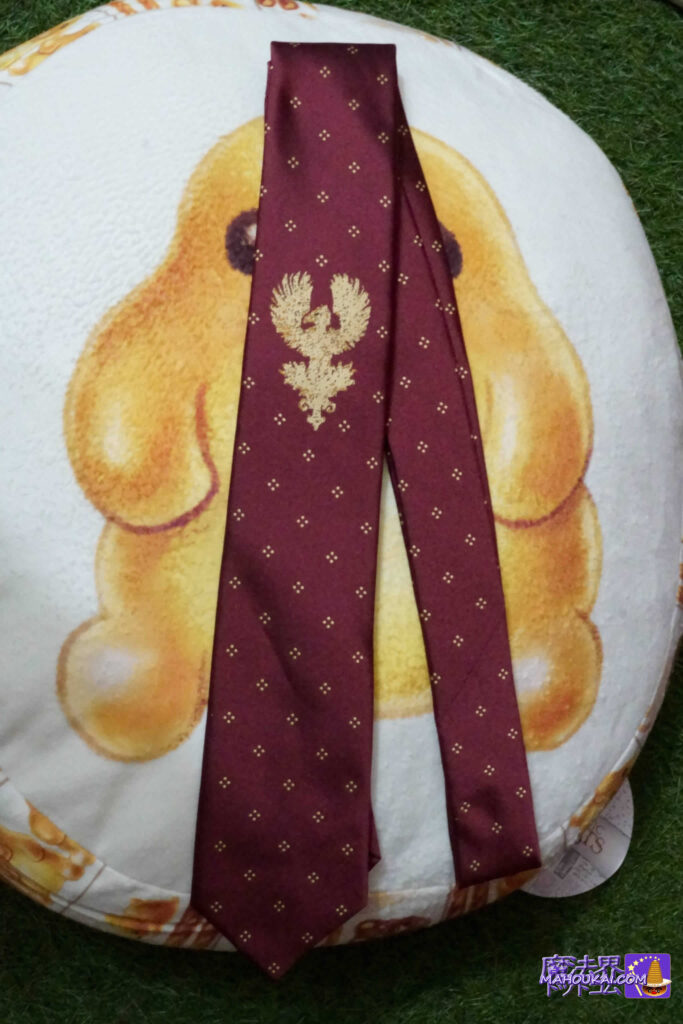 Neckties are.Fantastic Beasts and Where to Find Them: Fantastic Beasts and Dumbledore's Secret.This is a full replica of the design that appeared in The tie has a subdued design that will only be noticed by those who know Fantabi-3, so it is not at all conspicuous when worn on a daily basis.
Neckties reproduce the Dumbledore family crest with 'Golden Phoenix' embroidery â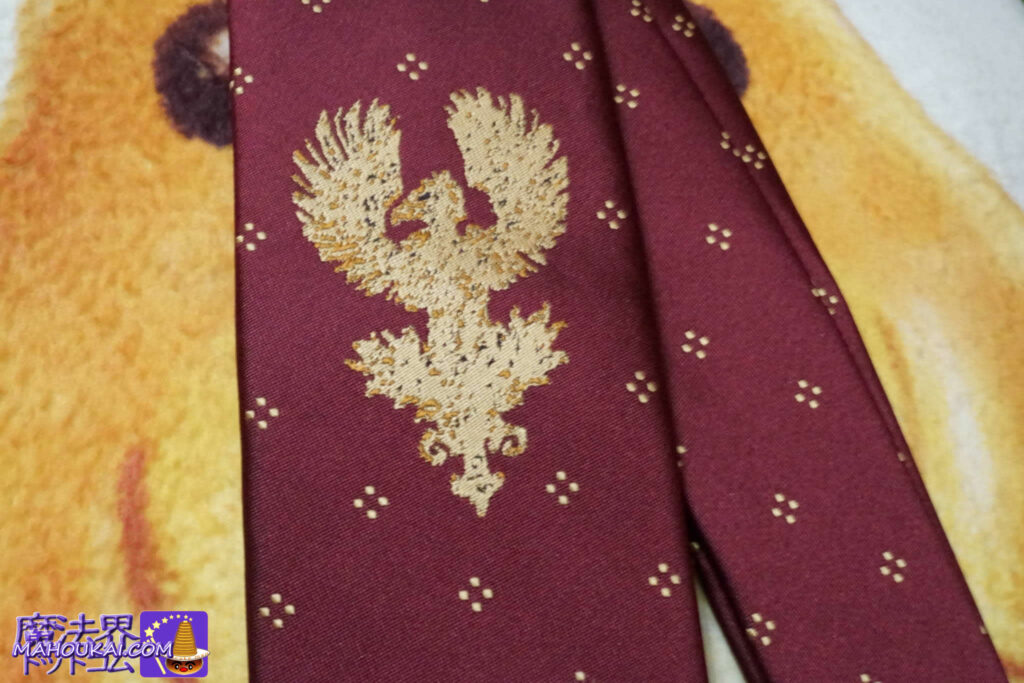 For a calm red tie.'The Phoenix', the coat of arms of the Dumbledore family.is 'thegolden phoenixIt is embroidered as a 'gold thread'. Unfortunately, it is not real gold thread (laughs), but depending on how the light shines, the design and pattern looks golden. Price Considering the price of about $22, it is a sufficient reproduction (≥▽≦).
If you are.Magical Creature ManticoreIf you are attacked by a person with this tie, you may be able to escape safely (laughs).
In the film Fantabi 3.Albus Dumbledore.andNewt Scamander.to leave with Newt's brother.Theseus.This tie was entrusted to the In the story.Niffler's Teddy the Magical Animal.had Newt's wand picket on his back and Teddy's tie in his mouth, and they had a blast (laughs).
I gave Newt's wand and Dumbledore's tie to Niffler.Â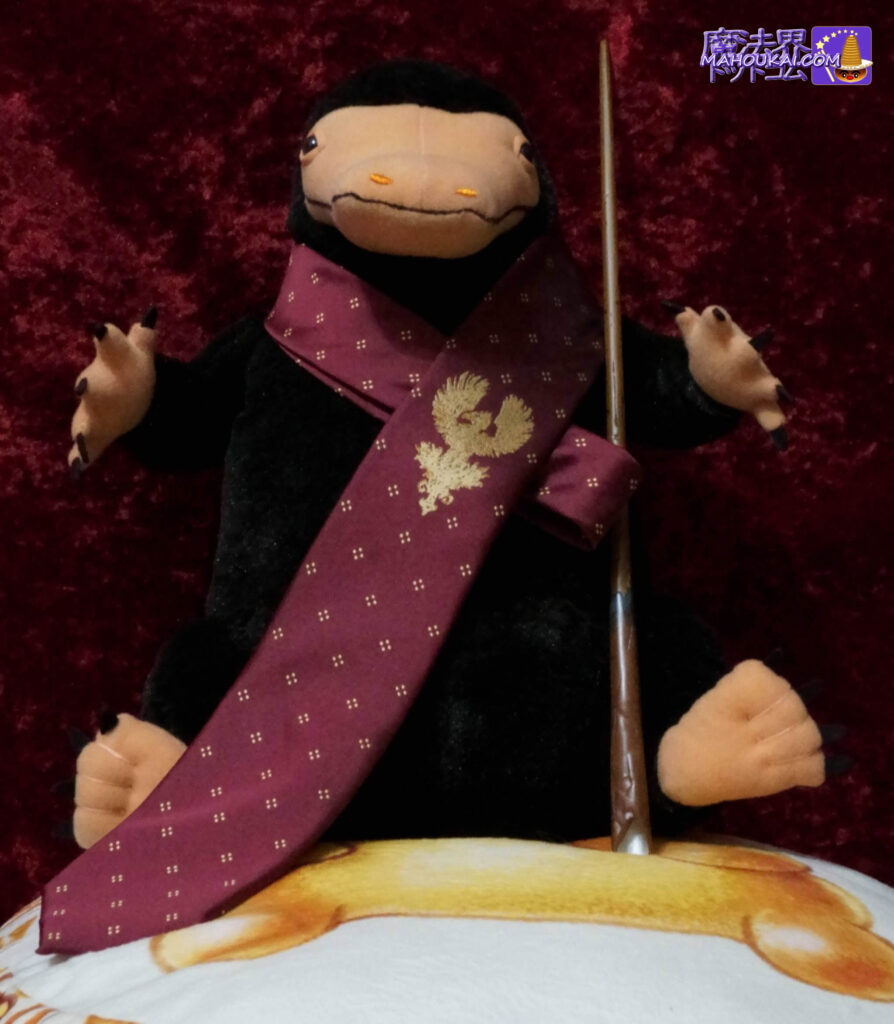 This is "Niffler", who came to the Pancake Man's lair from the crane game in Fantabi 1 (laughs).Newt's staffandDumbledore's tieI gave him a Niffler likes shiny, sparkly things, so ...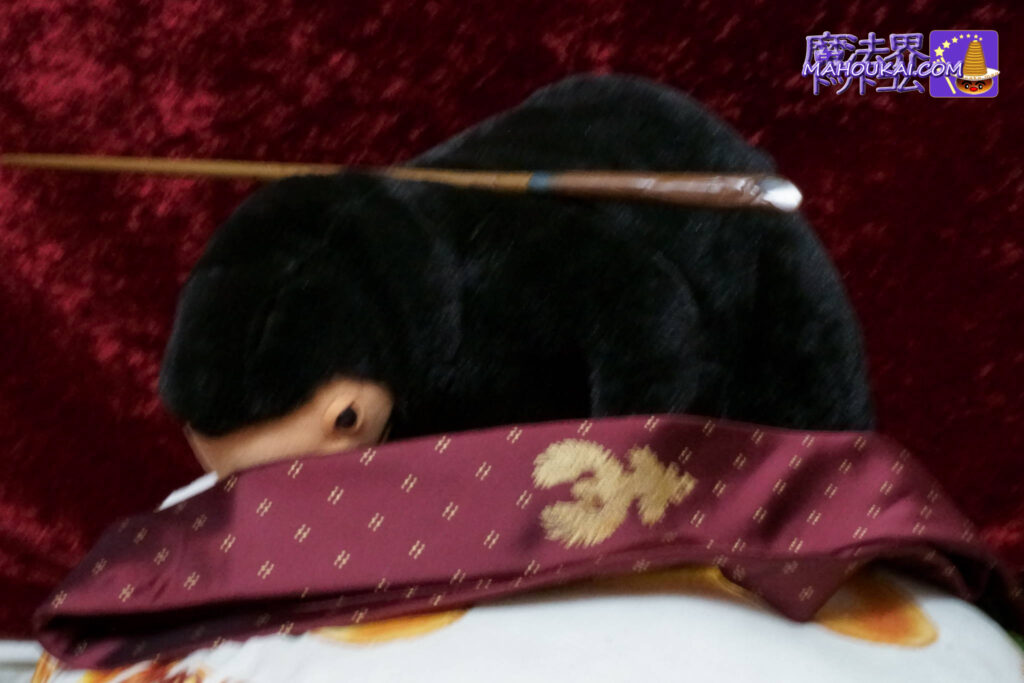 Sure enough, they took it and ran with it as fast as they could (laughs).
What a (≥▽≦) play is also possible...
The Dumbledore family tie is a great choice for those who like a young Albus Dumbledore, Theseus Scamander, as well as Newt and Niffler.
If you're a Newt cosplayer (fancy dress), you'll be able to find out more at Comic-Con andUSJ, 'Harry Potter Area'.And it is an item that you will definitely want to play with, combining a niffler and a tie (laughs).
欲しい方は海外からネクタイをアクシオ(Accio)してみて下さい♪
The manufacturer, Cinereplicas.Full-size Nimbus 2000 (replica).and Newt's magic trunk, and is a manufacturer of film replica collectibles.
Questions on how to import personal items from abroad are not accepted.
It is possible to discuss importation on your behalf, but you will need to pay shipping costs from abroad, taxes, duties, shipping company fees, exchange fees and domestic shipping charges. Costs other than the purchase price of the goods are required accordingly. Incidentally, the agency fee is 10 Galleon gold coins (≥▽≦).
Niffler.
Dumbledore's tie.
I gave it to him🤣.

With Dumbledore family crest.
Results and tie introduction 👉.https://t.co/HPAaiUdyo0#Cinereplicas # Cinereplica. # Fantabi. # Fantabi replica.
Newt's cane is. # Noble Collection pic.twitter.com/ZxS94jhtoG

- MAHOUKAI.COM wizardingworld.com Super Commentary Guide to Harry Potter & Fantabi (@mahoukaicom) 13 August, 2022