Report on new USJ Harry Potter merchandise that has not yet been introduced. There are probably all sorts of unintroduced goodies buried in the Pancake Man's lair (laughs).
New items purchased by the Pancake Man for the masquerade (costume) of Principal Dumbledore!

When you take it out of the cool black case!
Product name: Hogwarts fan (Sensu) FOLDING FAN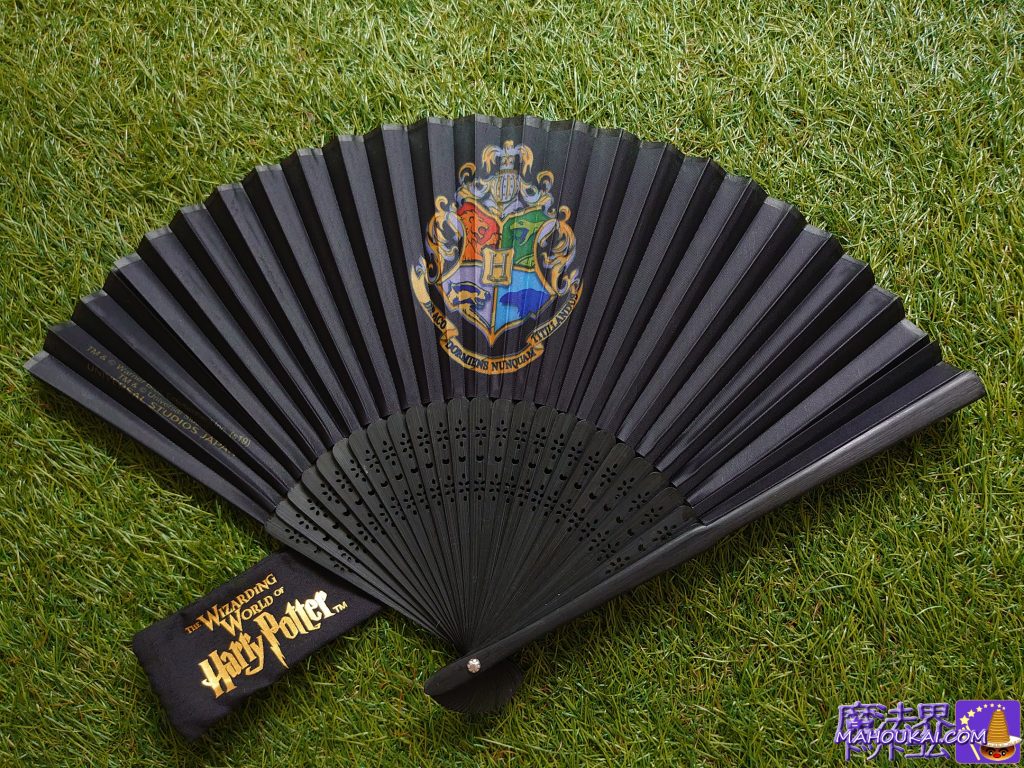 Price: ¥1,600 (tax included)
Size: 1 type.
Colour: 1 type.
Sales outlets >>
Beverly Hills Gifts (outside USJ 'Harry Potter Area')
Other?
Place of origin: China
(as of 2020/2).
It was a fan, no way! (**▽``*) No way, right? (Laughs)
Special fan case with 'THE WIZARDING WORLD OF Harry Potter' logo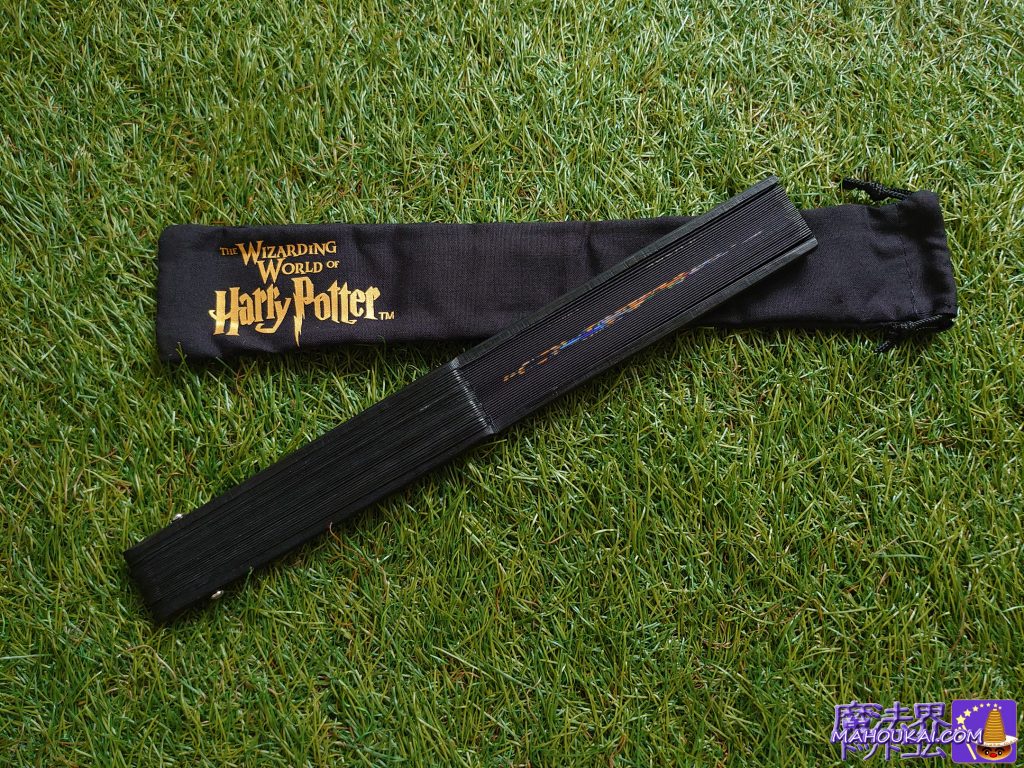 The colour of the fan is black, but it is not pitch black, it is dark grey and when seen raw, the fabric has a large grain, so it is a beautiful shade of black mesh.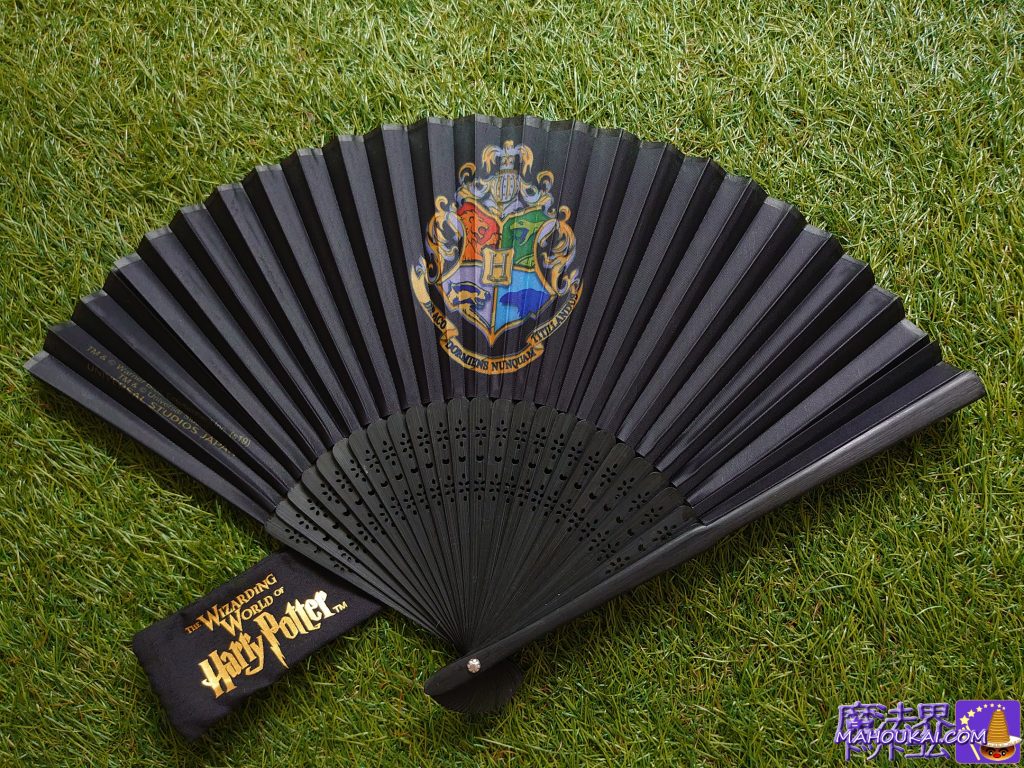 The design is enhanced by the colourful Hogwarts crest in the middle. The product itself is simple and not high-end, even from the price point of view (laughs). The pin part of the rotating shaft is also elaborate with a slightly Japanese design.
General size â- Japanese-style Harry Potter merchandise!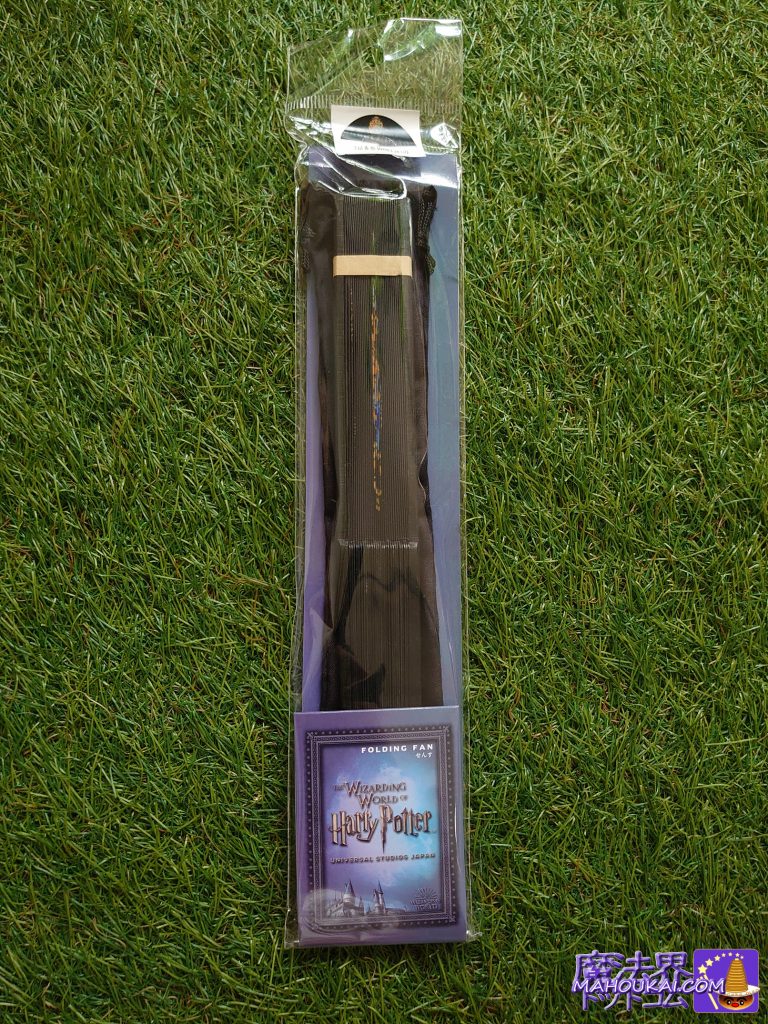 It is the same size as a common fan (sense) sold at Tokyu Hands and 100 yen shops. I can say with certainty that this is probably the only Harry Potter merchandise in the world that is only sold in Japan (laughs). I was the first pancake man to know that a fan (sense) is called a FOLDING FAN in English (lol),
He showed me what was inside, and when I unfolded the fan I saw that it was beautiful.
The decision was made immediately.
This fan will look great when you are dressed as Principal Dumbledore in costume from September onwards when it is hot.
Harry Potter merchandise report.
Go to Harry Potter merchandise & souvenir information.
USJ 'Harry Potter Area' General Index
USJ Harry Potter Area General Index 15 July 2014 Grand Opening â