Good afternoon! I'm the Wizard Pancake Man Dumbledore, and once again I'd like to introduce an item very closely associated with Headmaster Dumbledore.
Lights-out lighter (Put-Outer/Deluminator)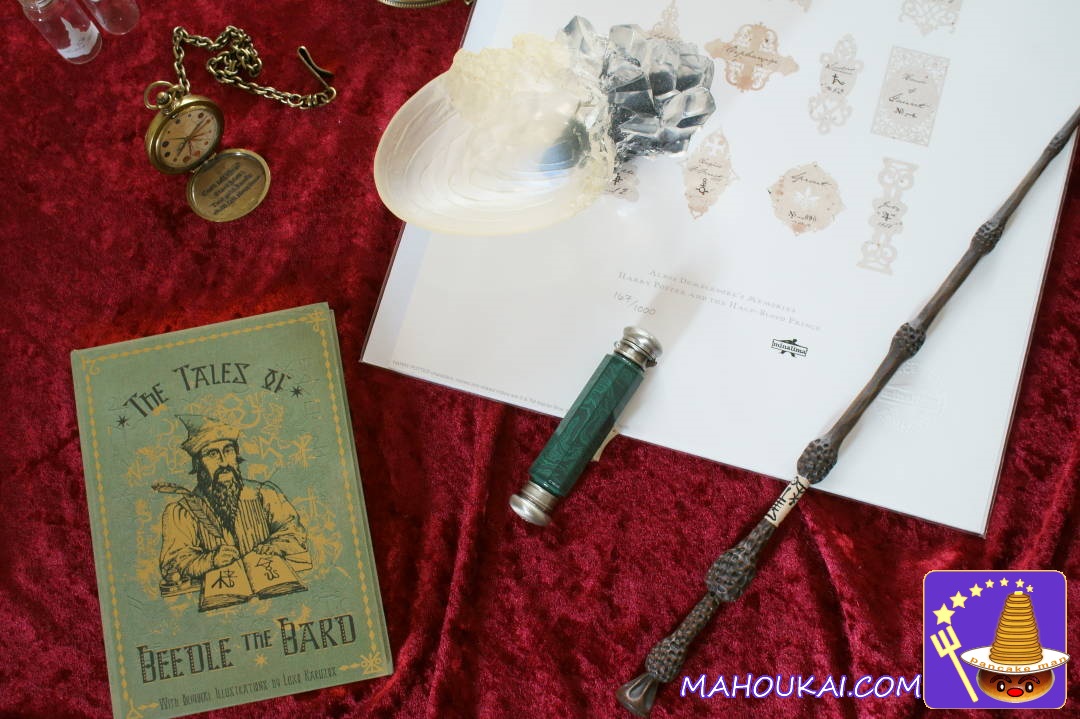 In the English version, it is called a 'Put-Outer' or 'Deluminator', a magical item designed and created by Dumbledore himself.
Lamp out lighter in the film & original story.
The first headmaster Dumbledore (Richard Harris) appears in his first scene in the film & the original novel Harry Potter and the Philosopher's Stone, in a residential street lined with street lamps where Dumbledore lights the lamps at the end of the night. He takes out his extinguishing lighter, clicks it and the streetlamp light is sucked into the extinguishing lighter. In Harry Potter and the Order of the Phoenix, Alastor Moody borrowed this from Dumbledore.
It also appears in the film & novel Harry Potter and the Deathly Hallows. The efficacy of the light-extinguishing lighter was different then.
Haripota products: fire extinguisher lighters.
Manufacturer: Noble Colletion
Product name: Lamp extinguisher lighter (Put-Outer/Deluminator).
(Harry Potter film replica) ITEM NO. NN7268
Size: 1/1 scale.
Price: 7,143 yen (excluding tax) Withakole price
Weight: 130 g
Size: height: 4 cm width: 6 cm length: 16 cm
Material: resin & metal.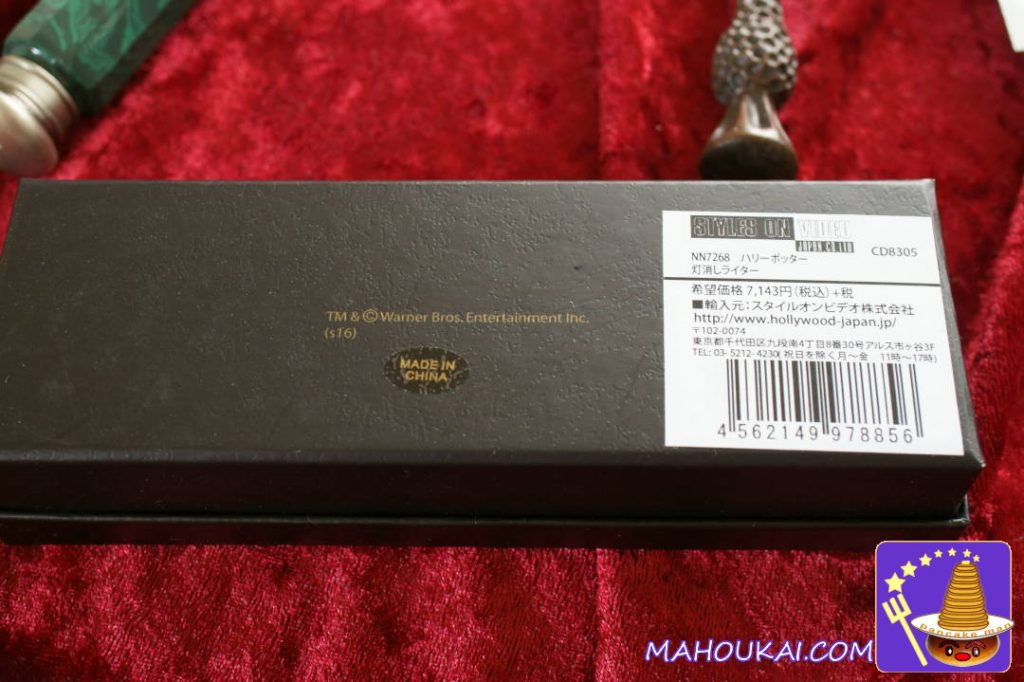 Product details: light-extinguishing lighters
The light-extinguishing lighter looks exactly as seen in the film. It has a lid shaped like a silver cap at the top and bottom, and the body is green with a marbled pattern.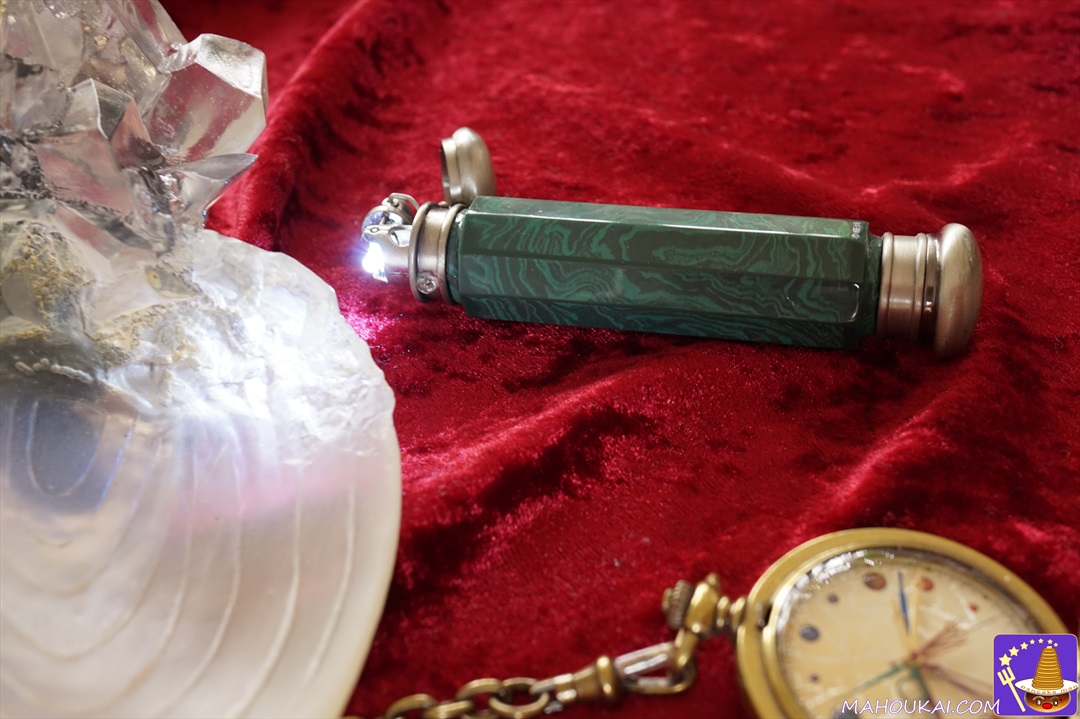 This replica is made of a plastic-like material, but as the firelighter in the film was Dumbledore, I imagine the green parts must have been made of marble.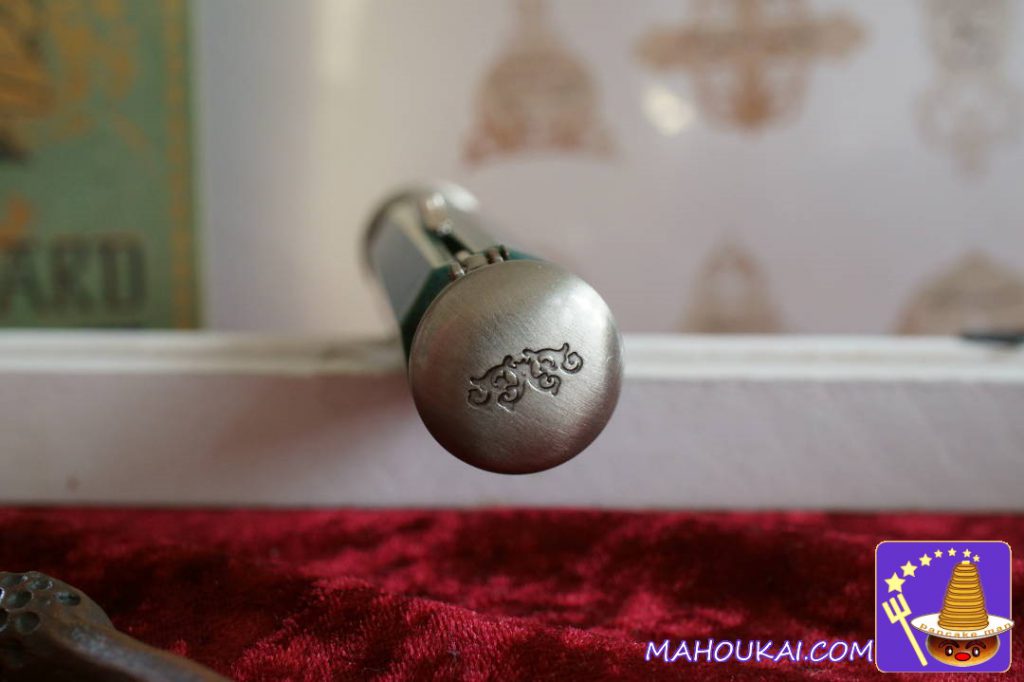 The lid is engraved with a pattern. I don't know what this pattern is.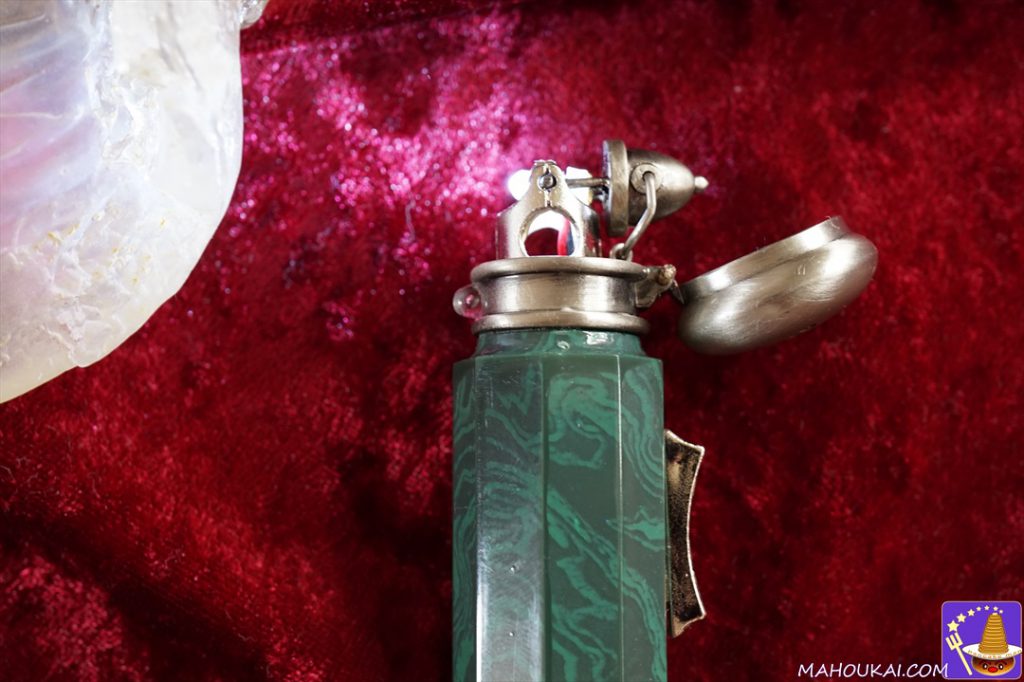 There is also a switch which, when slid upwards, opens the lid to reveal a device that sucks out the light and activates it. The Noble Collection replica light-extinguishing lighter is the device part.
is a device that emits a flashing white light with LEDs.
As a side note, the PROPs used in the film were actually different.
The lighter that appeared in the first film (Principal Dumbledore, played by Richard Harris) and the lighter that appeared in the seventh film (Ron Weasley) are different sizes, with Ron's lighter being smaller.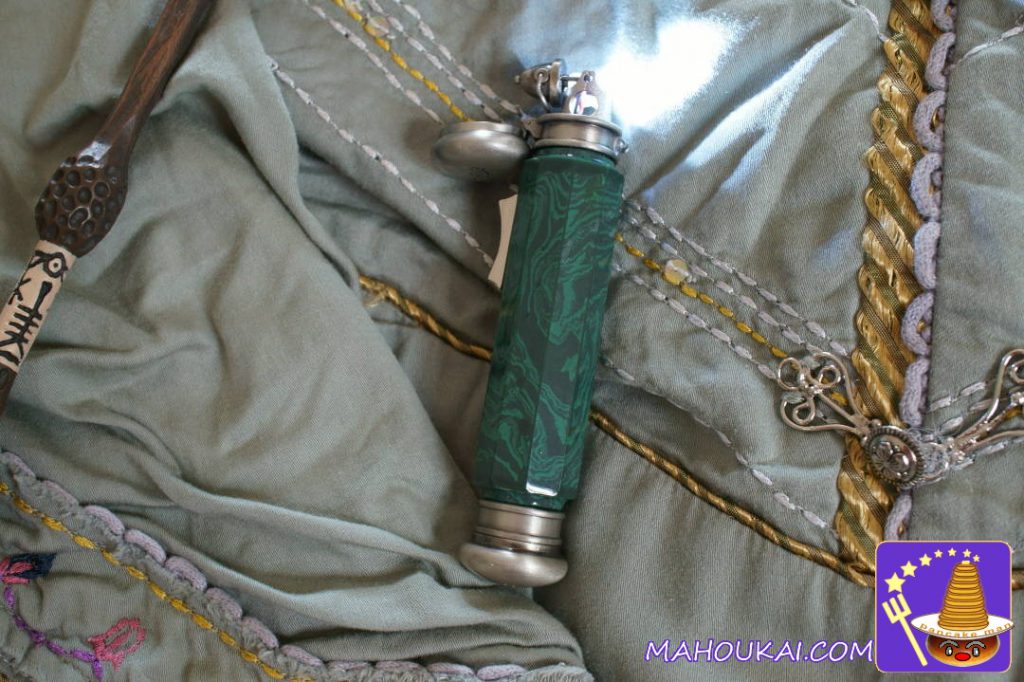 Wizarding World Best Goods Collection (Umeda Loft Store), including the sales period.
Sold at many of the Withacolle (formerly Potacolle) stalls. There were also times when there were no sales.
In fact, the previously mentioned '
crystal goblet
I bought it together with the 'I'm a fan of the newest version of the newest version of the newest version of the old one. Incidentally, as of 5 May, both are out of stock.
So when you find one, buy it when you want it.â
No sales at Universal Studios Japan (USJ) until May 2019.
That's it for today.
Lights-out lighter Put-Outer | Deluminator
Headmaster Dumbledore's own magical items.
☛https://t.co/YLDOwGGvgM# Noble Collection pic.twitter.com/tNebKeEvNx

- MAHOUKAI.COM wizardingworld.com Super Commentary Guide to Harry Potter & Fantabi (@mahoukaicom) March 21, 2022
Postscript... ♪ I played with a light-out lighter