Thank you for the many applications.
Hello! I am the Wizard Pancake Man from Wizarding World.com.
Did you know... MAHOUKAI.COM?Twitter accountthat there is!
@mahoukaicom in operation from June 2020.What's new & updated on this websiteand ... andNews and events from Harriotta & Fantabis.The transmission of the following information. You have recently followed us.2000 followers.exceeded the number of people who have been in the country for more than a year! Thank you very much. As a small token of our appreciation, we are running a small giveaway campaign.
Follower 2000 Appreciation Gift Campaign!
We've got one of those bears that are currently very popular with Harry Potter fans...
Present: Tully's Bearful Hogwarts, Tully's Bearful Hogwarts, Tully's Cards & Card Cases.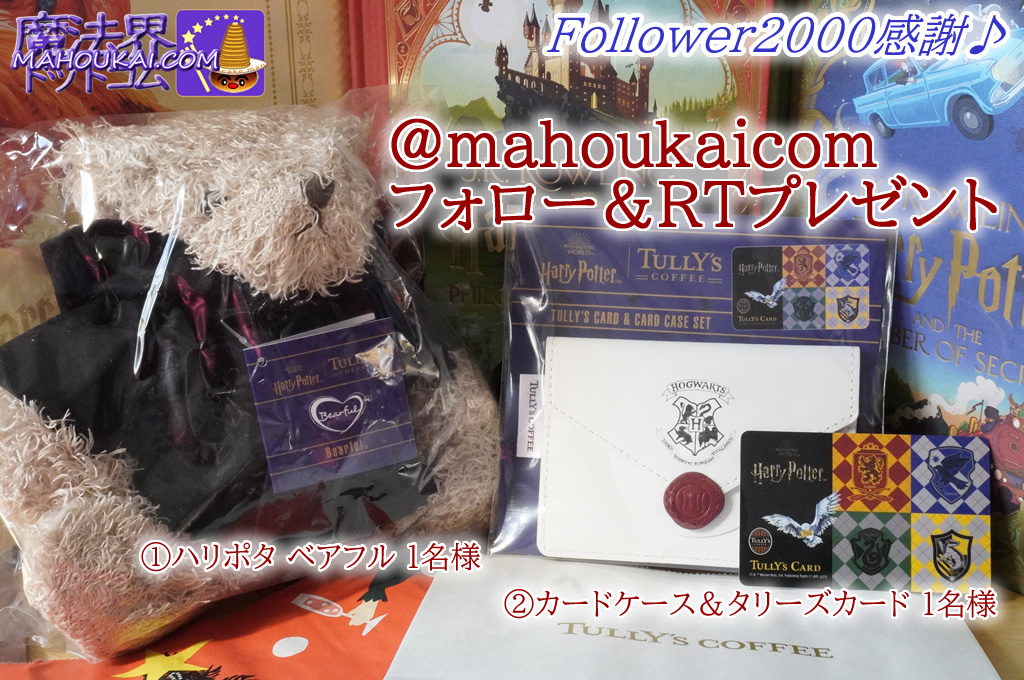 Tully's Bearfull Hogwarts, the Harry Potter bear, for one person.
Tully's card and card case set for 1 person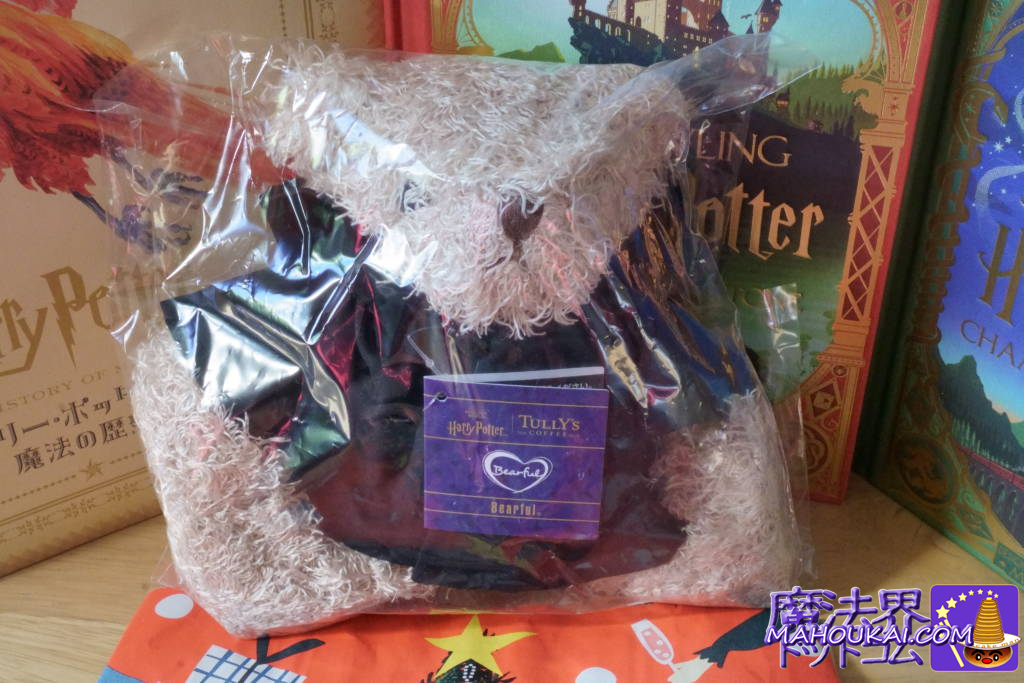 The stuffed bear is one of the most popular Harry Potter x Tully's collaboration items sold.Bearful Hogwarts.(unopened) to one lucky winner!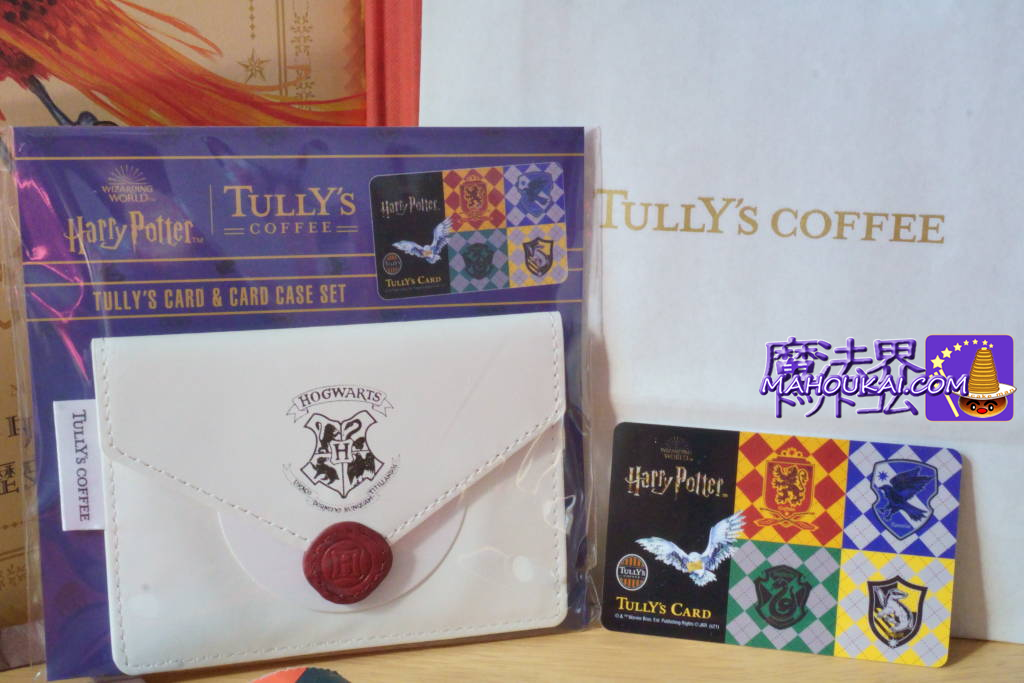 Also, the Harry Potter x Tully's collaboration.Card case with Hogwarts acceptance letter envelope design (unopened) and Tully's card with Hogwarts Fourth House design.One lucky winner will receive 1000 yen worth of Muggle money (opened at the point of purchase) to â
How to apply for a present
Wizardingworld.com.Twitter @mahoukaicomindicates object of desire, like, hate, etc.follow
Tweet the following gift announcementRT (Retweet).
*'RT with comments' is not allowed this time. It will not be eligible for the lottery.
Application deadline: until 23:59 on Monday 20 December 2021.
Follow & RT Present 🎁 Campaign
2000 followers Thanks 🎉.
🐻 Harriotta Bear Tully's Bearful 1 winner
💳 Card and case for 1 person
(How to apply).
1⃣Follow @mahoukaicom
2⃣RT Retweet this tweet
Deadline Saturday 20 December 2021, 23:59
Application details☛https://t.co/pRIeCffiL5 pic.twitter.com/B4MmpKuhVr

- MAHOUKAI.COM wizardingworld.com Super Commentary Guide to Harry Potter & Fantabi (@mahoukaicom) November 29, 2021
Attention! This present campaign is an original project of Wizarding World.com. It has nothing to do with official relations. Please do not make any enquiries to other parties.
Application notes.
Those who do not resell.

(Not for resale or prize accounts)

The winner's account will be announced on Twitter and on wizardingworld.com â
Key accounts are not eligible to apply.
Winners will be asked for their shipping address via DM; if no reply is received within 24 hours, the prize will be considered invalid.
Shipping destinations are in Japan only.
You are welcome to write your thoughts and other information in the comments! We will not be affected by the conditions of the lottery! However, it will not affect the conditions of the lottery (´▽▽*). If your comments are complimentary to our site, your chances of winning the lottery may increase significantly.
Personal data will not be disclosed.
It may take a few days for delivery.
There is no compensation if the post is not delivered for other reasons.
If you have a love of Harriotta & Fantabi, you are welcome to apply. You are welcome if you can get along with people of all sizes! However, no complaints will be accepted... (except unique complaints w)
Accounts that appear to be unrelated to Harry Potter or Fantastic Beasts will be excluded from the draw. (The reason for this is that we want to make sure that the site is in the hands of Harry Potter fans (e.g. accounts dedicated to the sweepstakes).
This present campaign is an original project of this website. It has no relationship with the respective rights holders.
If you win a prize, you must Tweet the winner on Twitter.
We look forward to receiving your application! (≥▽≦) no.
2021 - Harriotta & Fantabi Events & Plans USJ Harry Potter and Fantastic Beasts the movie limited time shop, etc.