Fantastic Beasts the movie Fantastic Beasts and the Secrets of Dumbledore (Fantastic Beasts The Secrets of Dumbledore).(at sentence-end, falling tone) indicates a confident conclusionGraphic designer team 'MINALIMA'.worked on by'Fantabi 3'.s graphic artwork will also be exhibited publicly in shops in Japan (Osaka).
Fantabee 3: Dumbledore's Secret Graphic artwork 8 Apr 2022 (Fri) - Minalima Osaka In-store exhibition
Exhibition opening date: 8 April 2022 (Friday) -.
Shop: House of MinaLima Osaka
Shop in London, United Kingdom 'TheMinarima, London.29 March - also in the shop.Fantastic Beasts The Secrets of DumbledoreThe Fantabi-3 graphic art of Minalima will be released to coincide with the release of the film. If you live in the UK, you are welcome to visit the main shop.
We can also look forward to new merchandise from Minalima, including 'art prints' of graphic designs used in the Fantabi-3 movie.  There should be an announcement of new items on 8 April.Â
Minalima limited-time shop open at the Maruzen Marunouchi flagship shop in front of Tokyo Station until 10 May 2022!
Photo spot at the Minarima Osaka shop Giant tapestry, renewed in Minarima's version of 'The Chamber of Secrets' â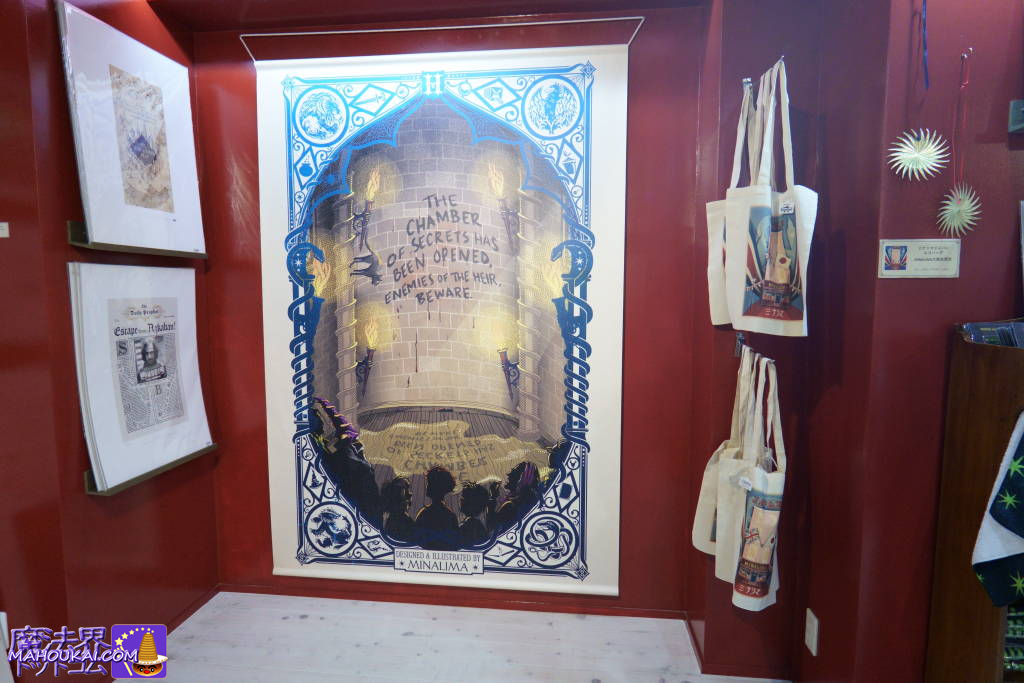 One of the most popular photo spots in the shop, 'Giant tapestries.has been updated with a new tapestry. From the Minalima edition of Harry Potter and the Chamber of Secrets (illustrated book), "Secret rooms can be opened orA giant tapestry of illustrations from the 'The Tapestry' is now available! Come and take a commemorative photo (≥▽≦).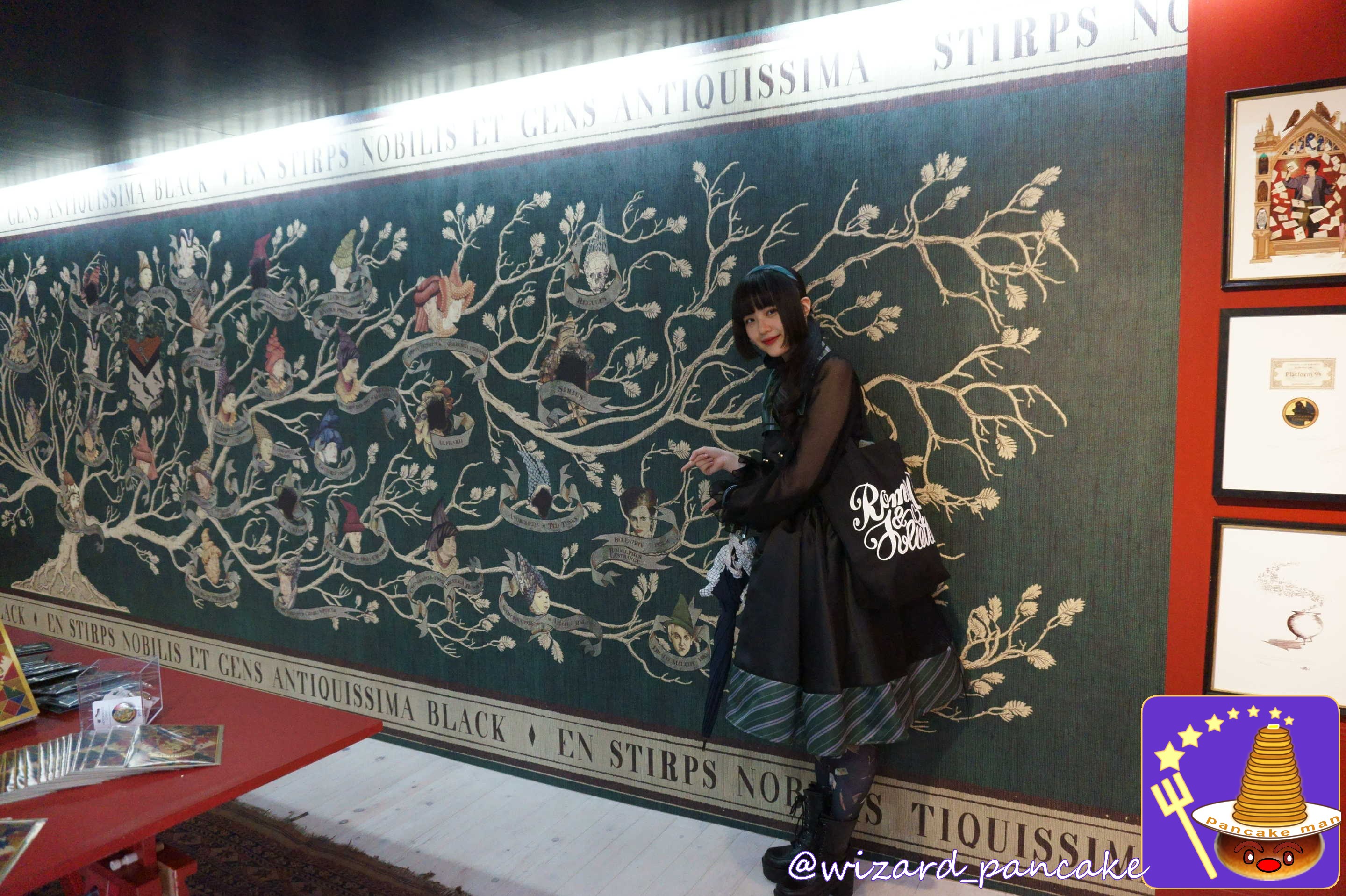 The most popular spot, 'Black family tree tapestry wall.There is also a "MinaLima Osaka", which is the only place in the world where you can see wallpaper of such a huge size, just like in the film!
The show windows of Minarima Osaka have also been redesigned â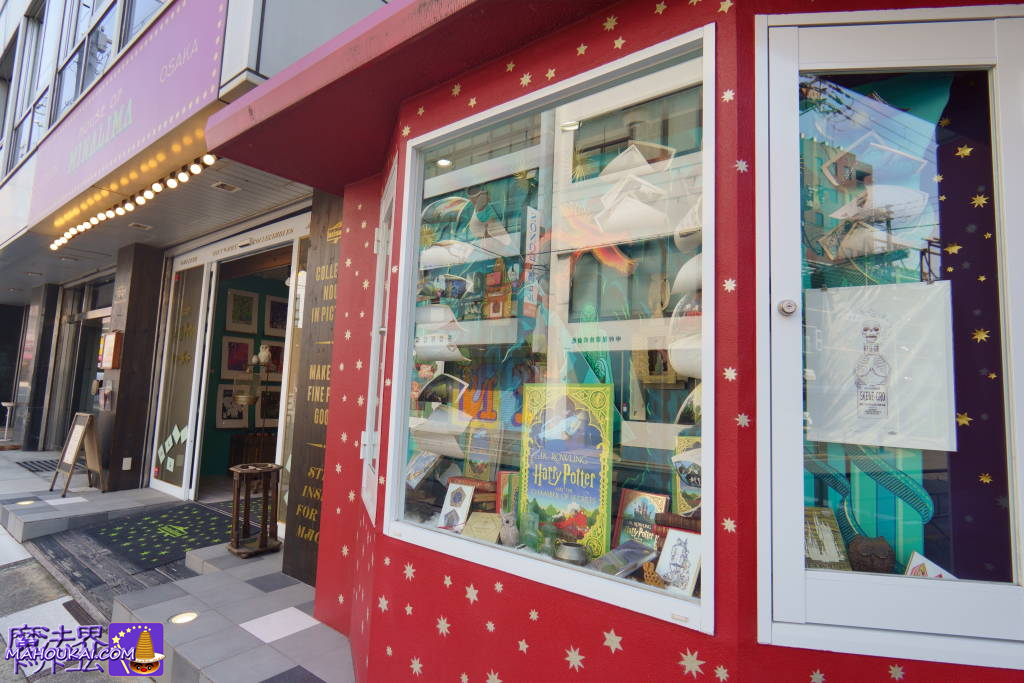 From 8 April onwards, watch the Fantabi 3 film and visit MINARIMA OSAKA♪ You will surely be able to see things you missed in the film and feel even more when you see the graphics (art prints) at MINARIMA OSAKA! (*´saurus).
[Photo spot] Fantabi 3: Minarima Osaka - Exhibition tapestry now available!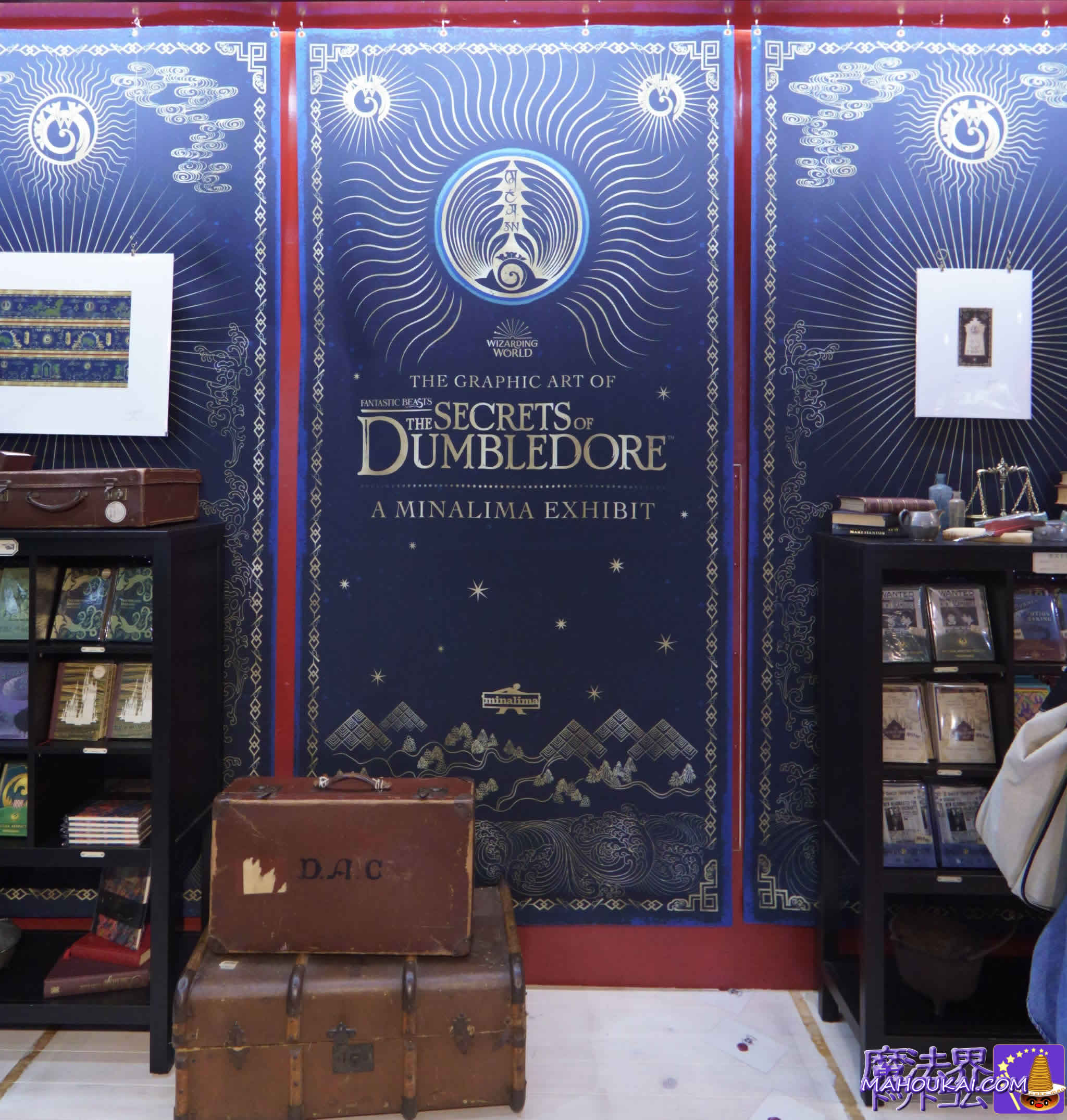 Fantastic Beasts and Dumbledore's Secret The film Fantastic Beasts and Dumbledore's Secret The exhibition of graphic artwork on Fantabi-3 has started in MINALIMA Osaka today, Friday 8 April 2022, the day of the film's release... Three commemorative tapestries for the Fantabi-3 MINALIMA exhibition were revealed on the wall at the front of the shop... I saw them on MINALIMA LONDON's Twitter and Instagram! I'm sure many of you have.
WIZARDING WORLD
THE GRAPHIC ART OF.
FANTASTIC BEATST THE SECRETS OF DUMBLEDORE
A MINALIMA EXHIBIT.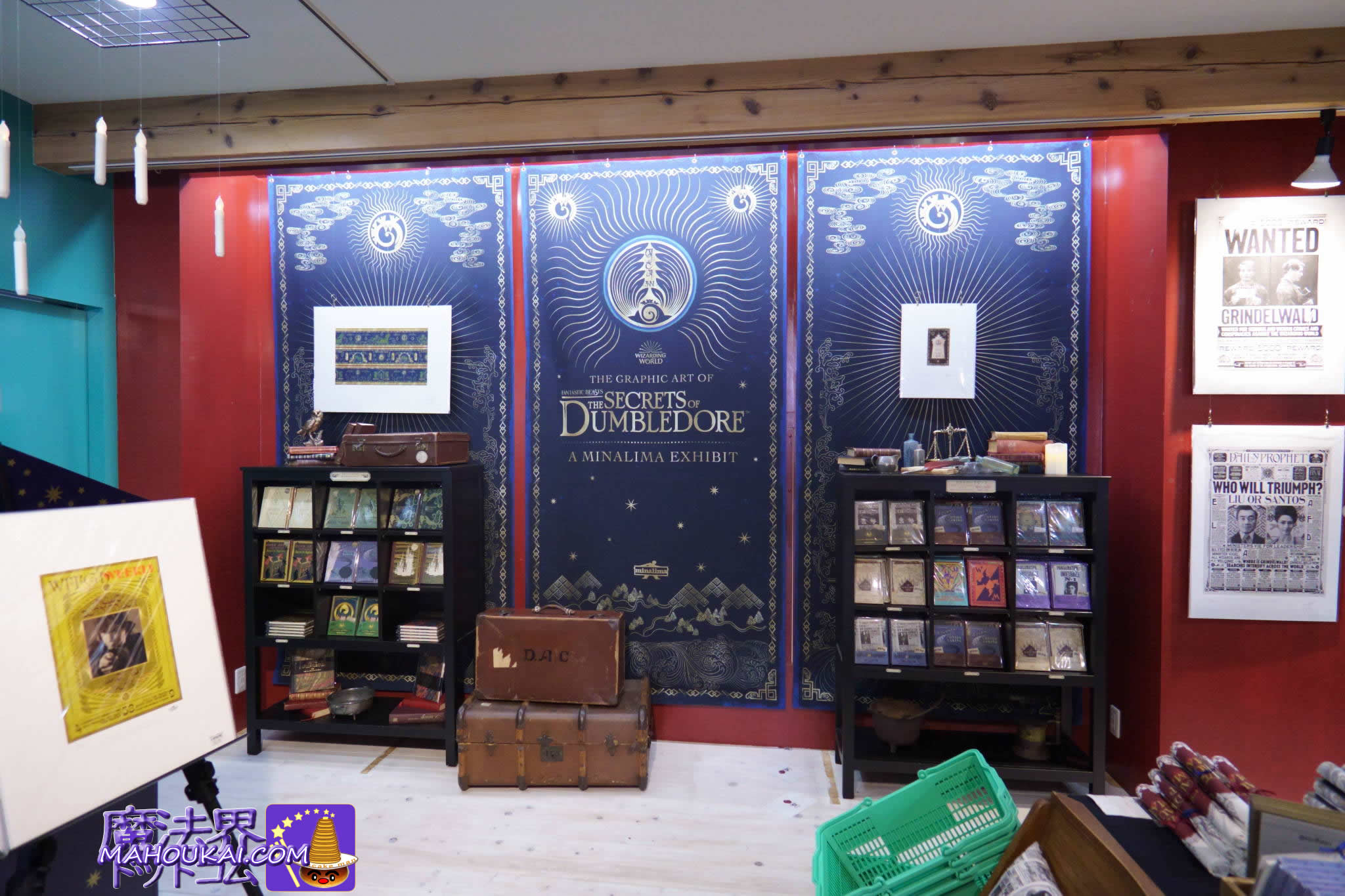 Before this tapestry was new [inPhotography spot]. The boot on the left is also a prop that you can hold in your hand for a photo shoot... Please be gentle when handling the boot as it is an older item. Also, be careful when opening the boot's locking mechanism (metal fittings), as it may break! It may be safer to just hold it in your hand (*´▽*).
                   Harry Potter fans who watched the movie Fantaboby 3.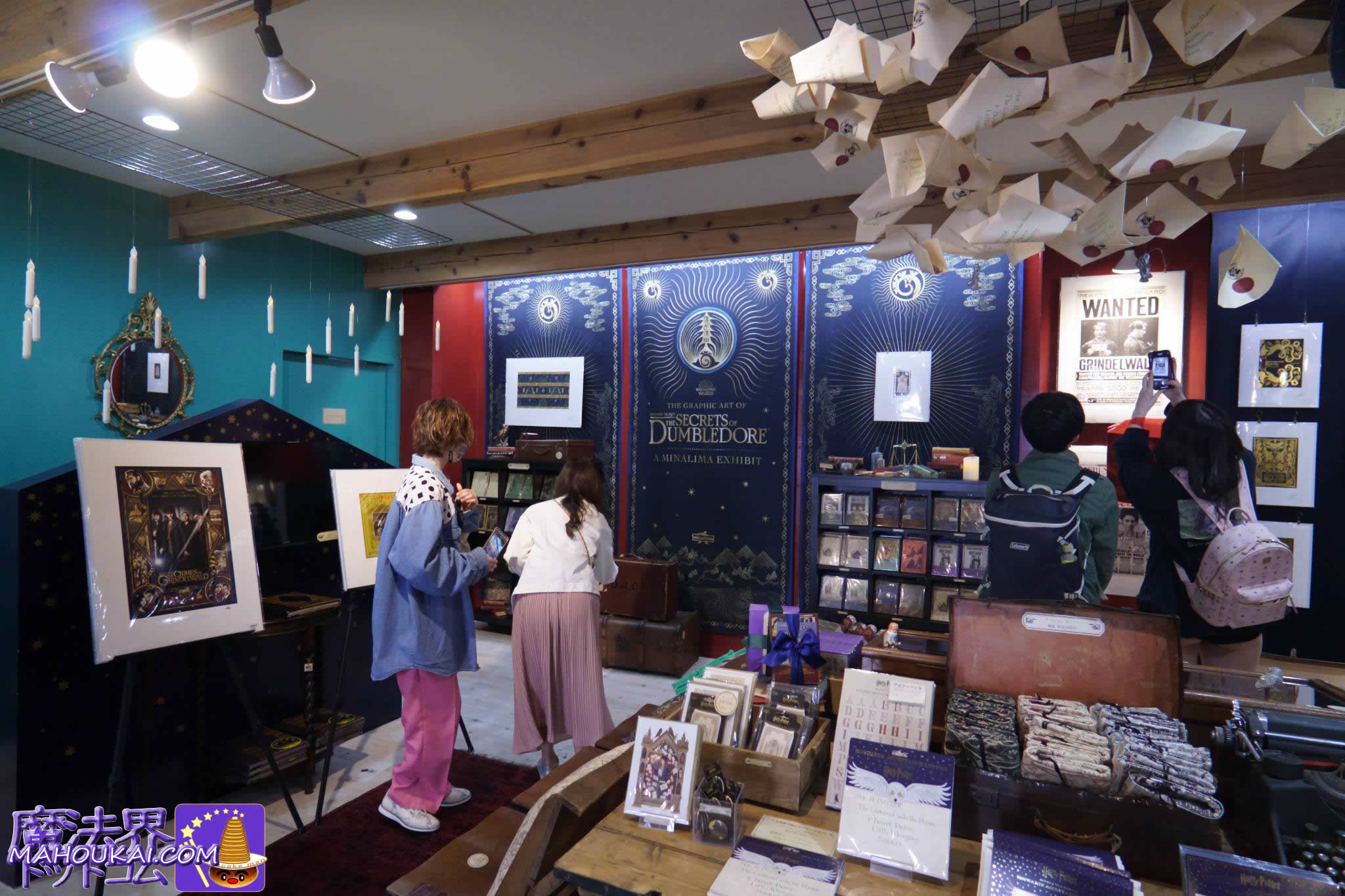 Fans who had just finished watching Fantabi 3 visited MINARIMA Osaka to see the new graphic art. I would like to inform you that there were many other customers in the store taking photos, appreciating the products and shopping. It's not a hoax by any means! (Laughs) We are sorry to ask other customers for their consent to take photos and publish them, so we are using photos of our friends (Laughs).
Wanted! Grindelwald Mats Mikkelsen also appeared!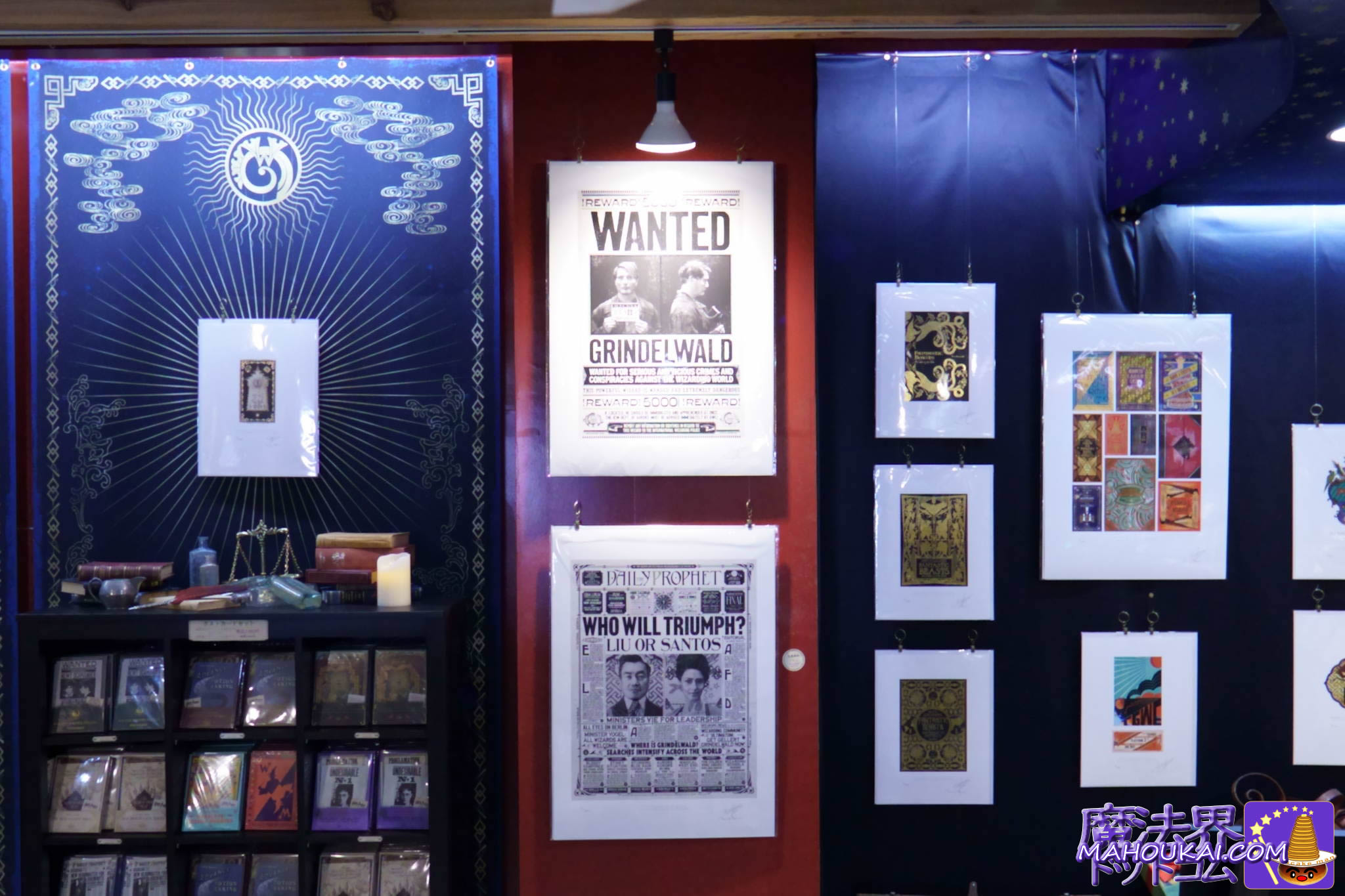 A graphic art print of Gellert Grindelbard's wanted man from the film Fantabi 3 is also now on display! As the actor has been changed to Mads Mikkelsen from this film, Grindelvald's mug shot is also Mads Mikkelsen. Many fans in Japan love it, so it's a must-see when you visit! The art print below is from the Wizarding World Newspaper.
Many new graphics, including new textbooks, books and the Dumbledore family crest, which will be new in Fantabi 3.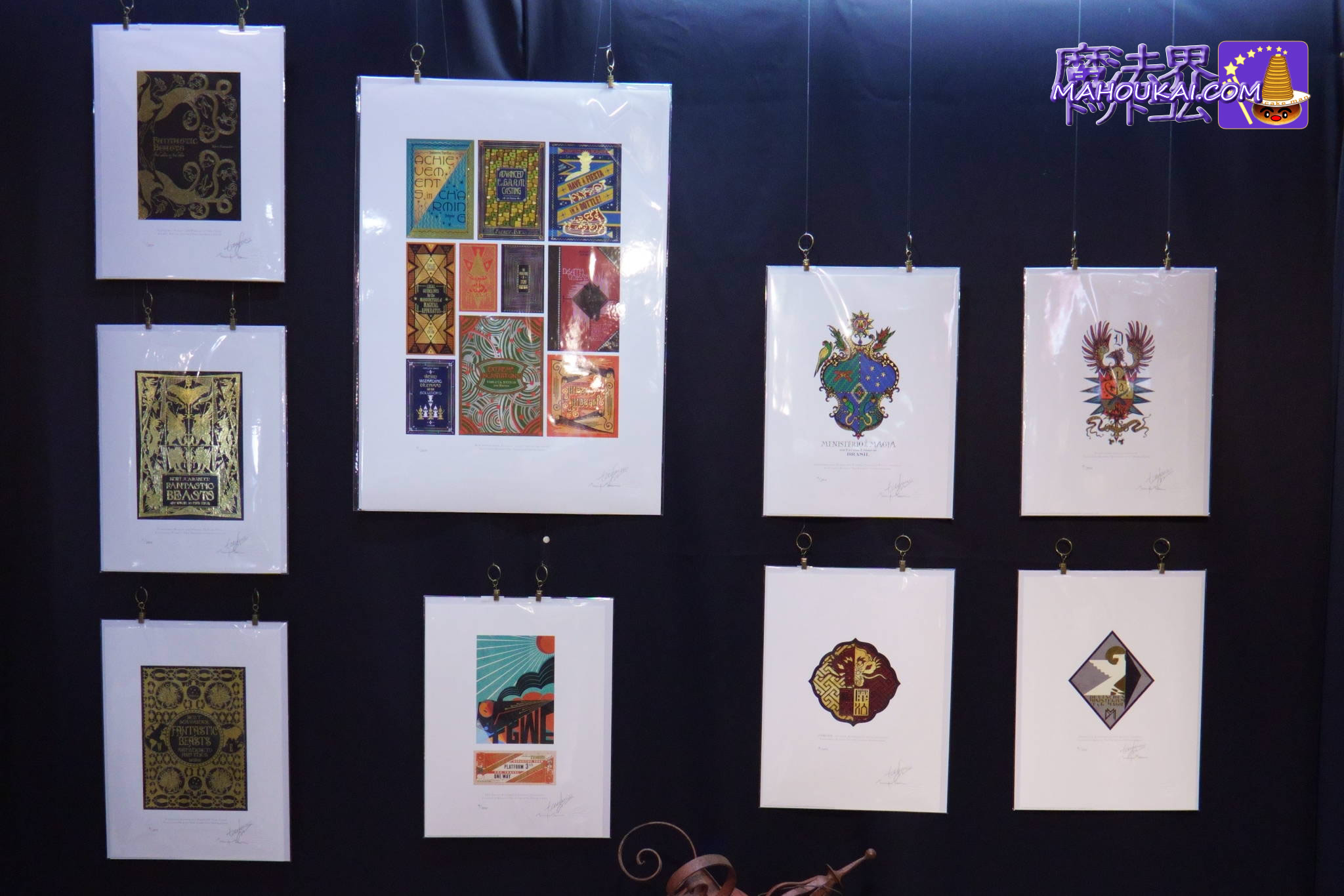 Left: Hogwarts Designated Textbooks Phantom Animals and Their Habitats Harry Potter Era, first and second edition designs.
Middle: design of books and other materials held by Professor Larry Higgs Middle Bottom:Great Withering Express tickets.
Right: the Dumbledore family crest, e.g.
Movie Fantabee 3 Mani car Design art prints.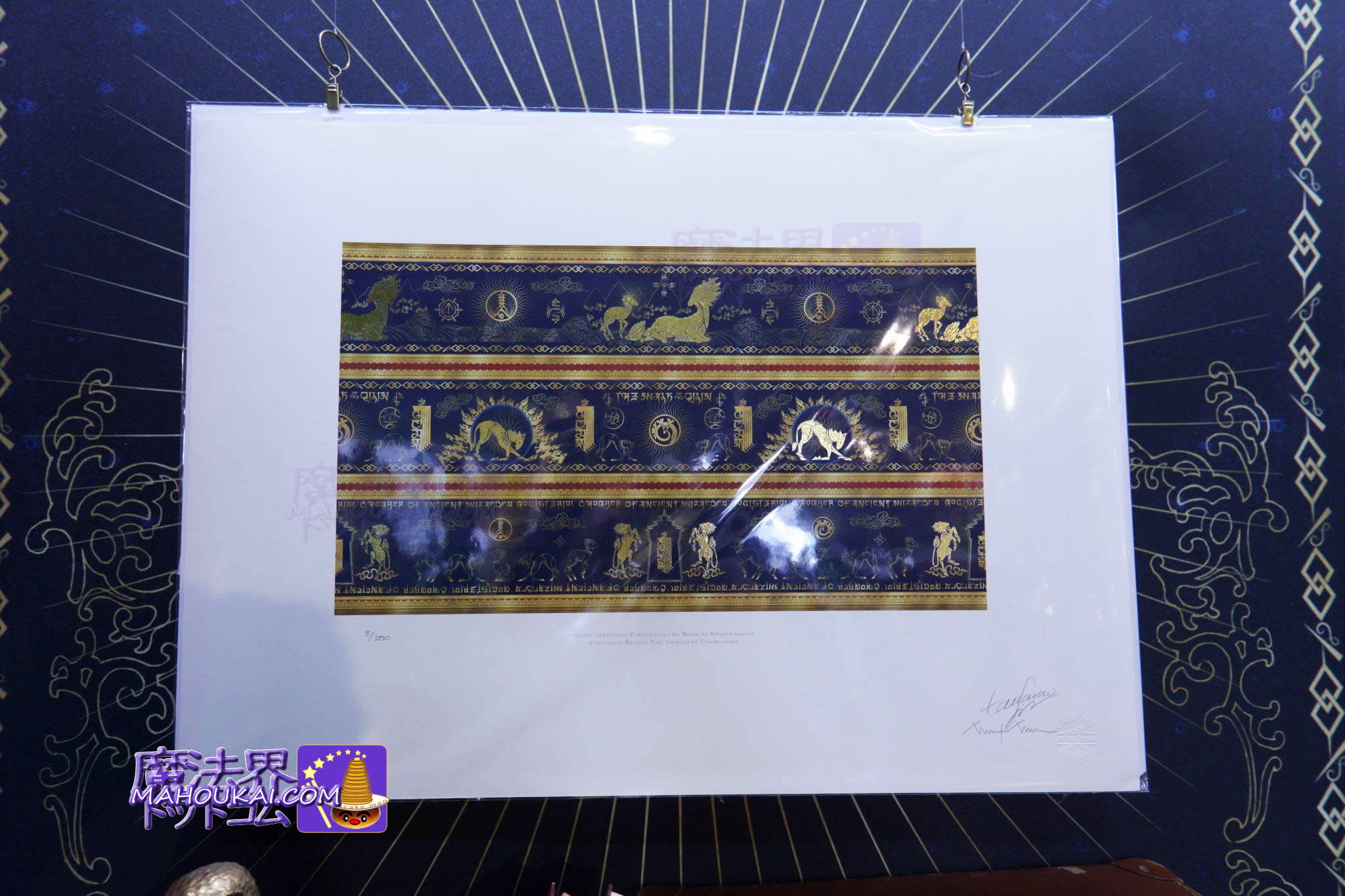 It is a very beautiful and austere design. If you look at the details, you will see adorable magical animals. A graphic art print that will give you the satisfaction of looking at the manicured manicure at the anointed location in the film Fantabi 3.Â
Watch the film and come to MINARIMA Osaka to enjoy it even more! You'll see designs that appeared in that scene in the film.
Minarima Osaka 8 Apr 2022-.# Fantabi. 3 New graphic Exhibit launched!
Mats Mikkelsen Grindelvald is also seen!#SecretsOfDumbledore
FB3 New photo spot!
Watch the film and show up at MINALIMA OSAKA â
☛https://t.co/n5NyFKWzqV#minalima https://t.co/ukEywIG2kn pic.twitter.com/UPDkfYEHdA

- MAHOUKAI.COM wizardingworld.com Super Commentary Guide to Harry Potter & Fantabi (@mahoukaicom) April 8, 2022
Directions to the shop (map) and highlights.
Minarima Osaka 8 Apr 2022-.# Fantabi. 3 New graphics in the shop â#SecretsOfDumbledore
New photo booths & show windows...
☛https://t.co/n5NyFKFwoV#minalima https://t.co/nOJ0JgrGpq pic.twitter.com/Z3QThpLSgc

- MAHOUKAI.COM wizardingworld.com Super Commentary Guide to Harry Potter & Fantabi (@mahoukaicom) March 25, 2022