Hello! I am the Wizard Pancake Man (≥▽≦).
The long-awaited Harry Potter cushion covers are now available from Minalima.Â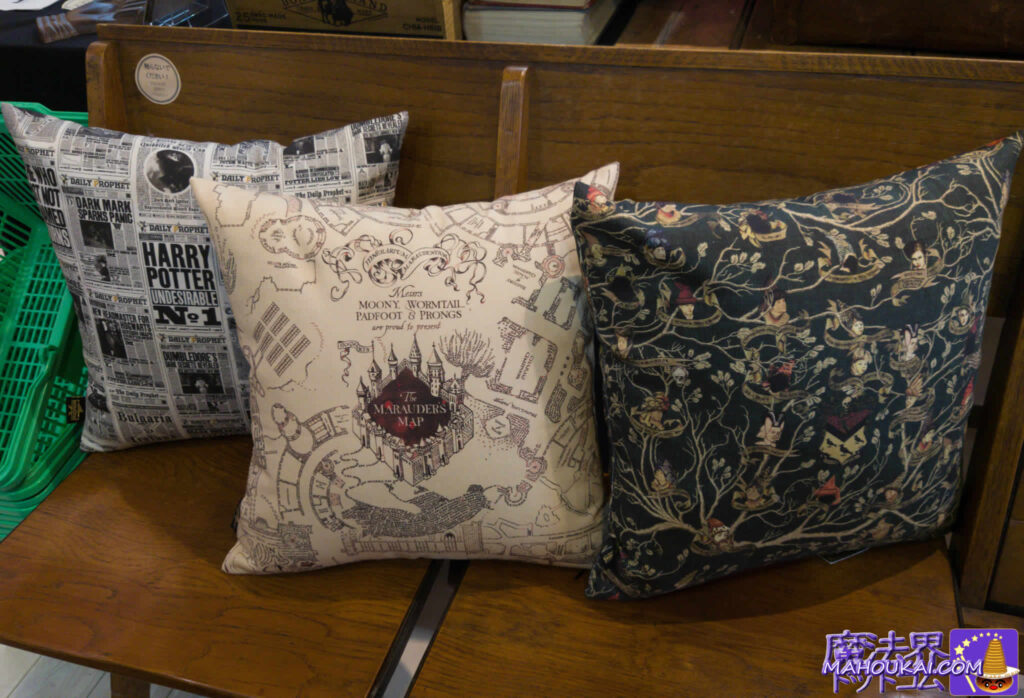 Cushion covers with designs from the popular Harry Potter pattern are now available from Minalima... If you have been waiting and looking forward to them since advance information was released early on, you have waited a long time. They are finally on sale. In Japan, the 'Harry Potter' cushion cover is available in theMinalima OsakaThe storefront of 'The' and 'The'.Online shop minalima.comIt is available in.
Three designs of cushion covers Price ¥4980
Black Family Tapestry Cushion Cover.
Map of the Ninja (Daily Prophet Cushion Cover).
Daily Prophet newspaper (Marauder's Map Cushion Cover)
Price: ¥4,980 each.(incl. tax) As at 25 December 2020
Black family tree cushion cover design.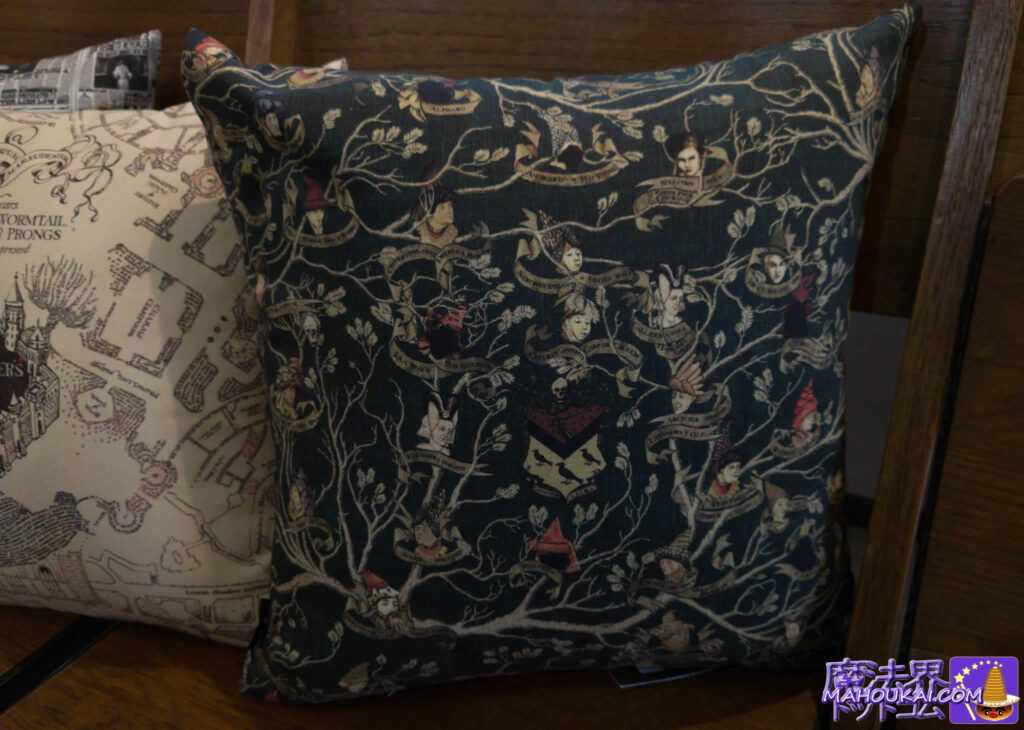 Bellatrix Lestrange and Draco Malfoy are also present on the cushion cover with the Black family tree design... Of course, the design is identical to the real Black family tapestry, so you can also play with it to find wizards and witches with Black family connections.
Ninja map cushion cover design.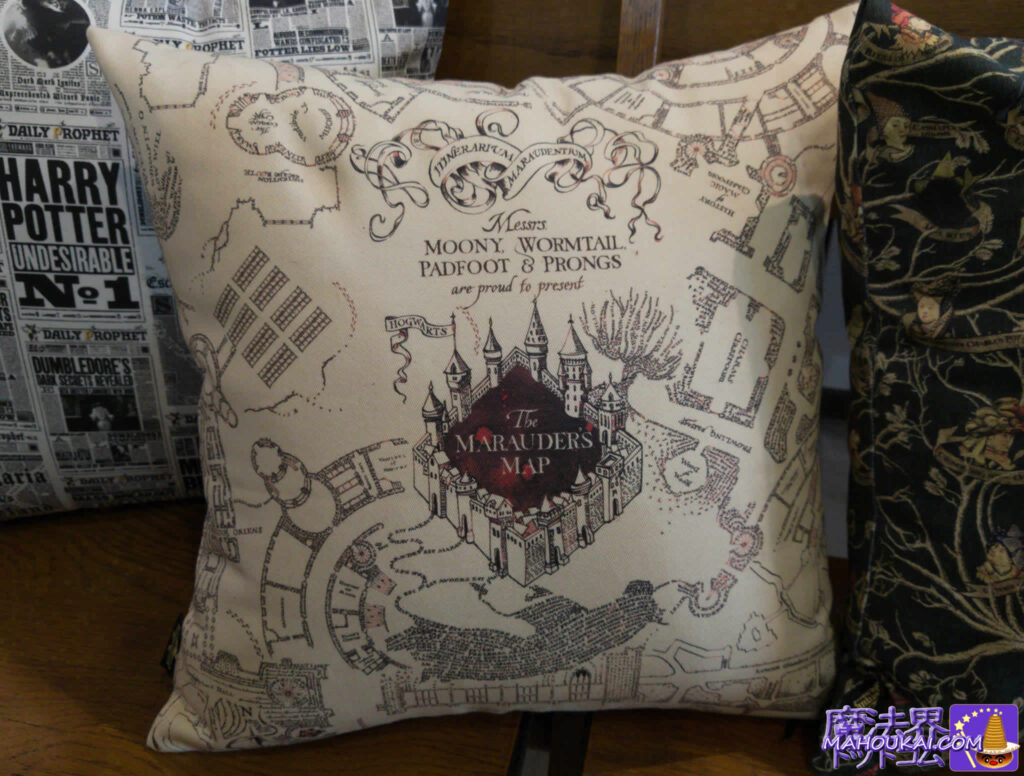 The Ninja Map design cushion cover is a lovely design featuring Hogwarts Castle on the front cover of the Ninja Map and an excerpt of a key section of the map.
Cushion cover design for the Daily Prophet newspaper.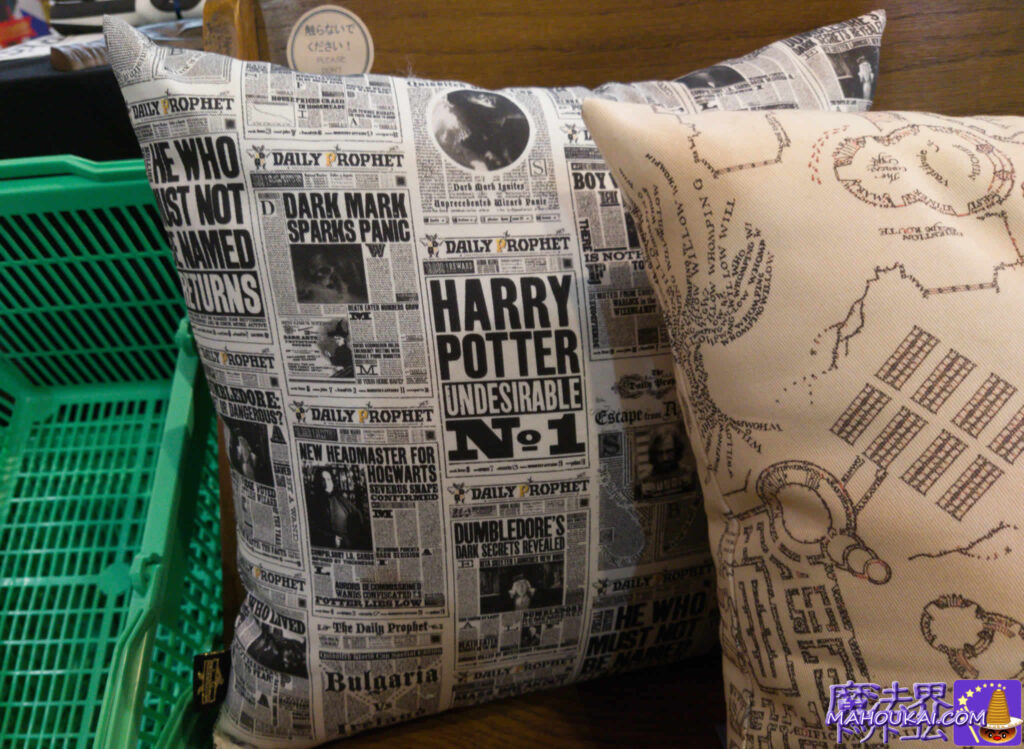 The cushion cover of the Daily Prophet newspaper has many small articles printed on it. Each side is filled with about 3 x 6 = 12 articles per side. The text is small except for the headlines, which I find difficult to read, but the pictures and headlines are enough to enjoy the news from the Harry Potter wizarding world.
Cushion cover sizes and specifications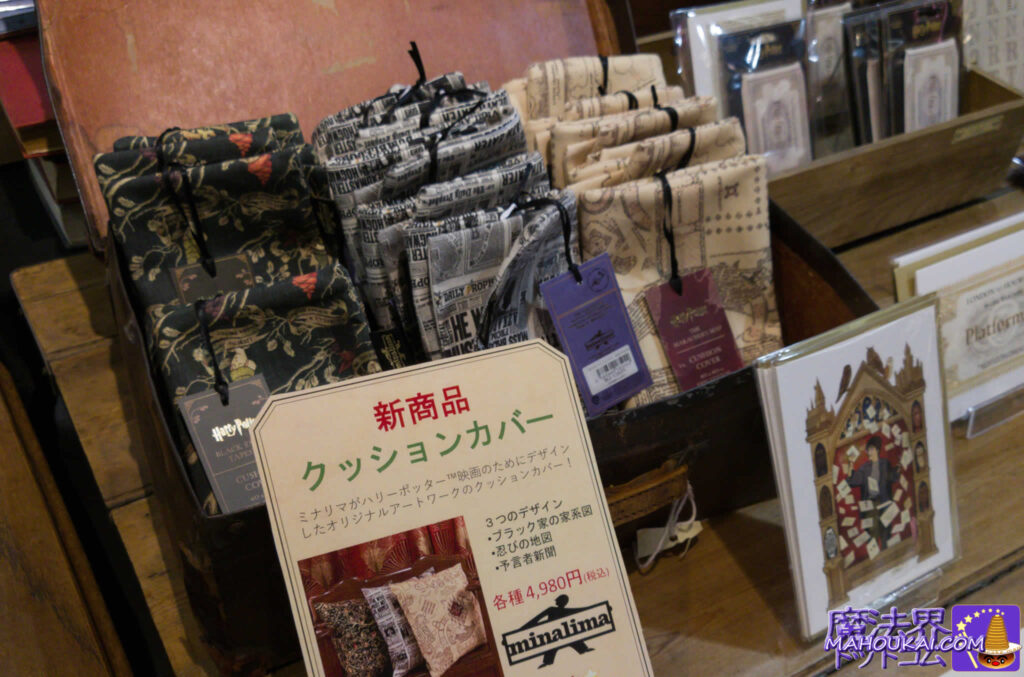 Size: 40 cm × 40 cm.
Material Cotton 100%
zipped (e.g. door, window)
Machine wash OK
The cushions inside are also available at Minarima Osaka shops!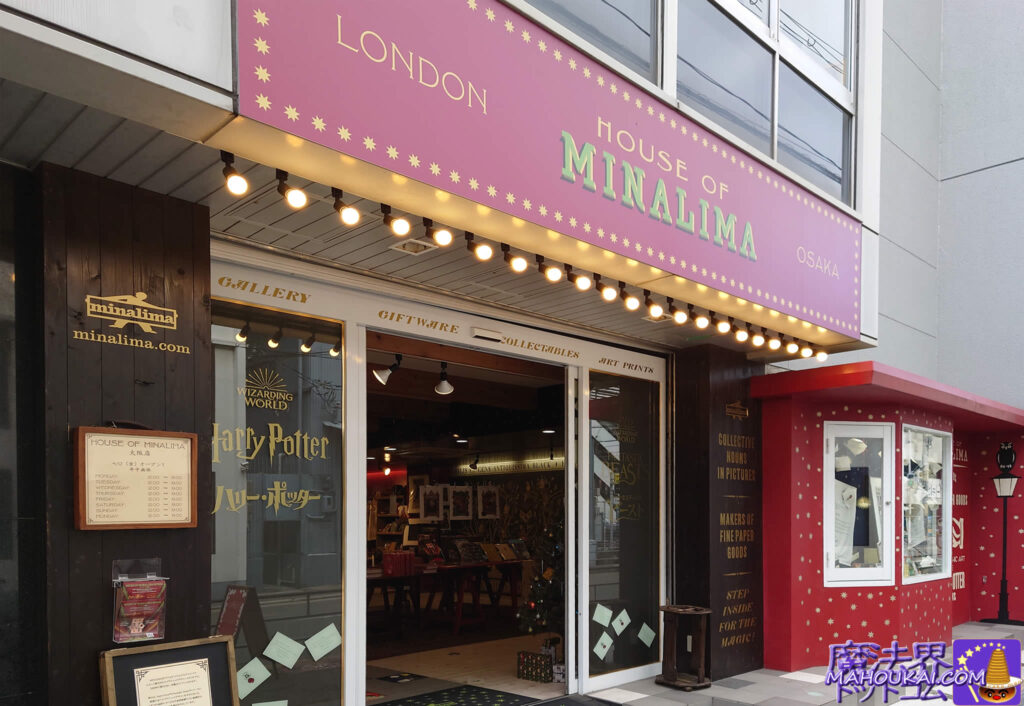 The cushion covers and the perfectly sized cushions with their contents can be purchased together in the shops. Moreover, they are vacuum-packed and compressed to a small size for easy take-away. Of course, you can use your own cushions or commercially available cushions. If the size fits, you can use it as a cover.
魔法界ドットコム-like application?
If it fits the size of the cushion cover,This is how you can use it!(used with suffix -san or -sama) endearing term for unrelated older womanIdea.Some of the following are some of the most important
Chair back covers (although the fabric may be a bit drab w)
Tote bag covers
Dismantled and displayed in the style of a cloth tapestry (I won't take responsibility if Minarima is angry with me w)
Two joined together to make a pillowcase (the zipper comes to the centre, but that's where my love of Harriotta gets the better of me).
Sock pouch, underwear pouch, etc. (Can you make a case for items that are not subject to tearing forces?)
Note: This is not the intended use, so please use at your own risk. w This website is not responsible for any tears or avoidance. w