The well in Hogsmeade village seems to be running a little dry and they have decided to turn off the tap that has been left running.
What a self-serving story I started writing on the World Wide Web.
There is a tap with a pump in the middle of Hogsmeade village.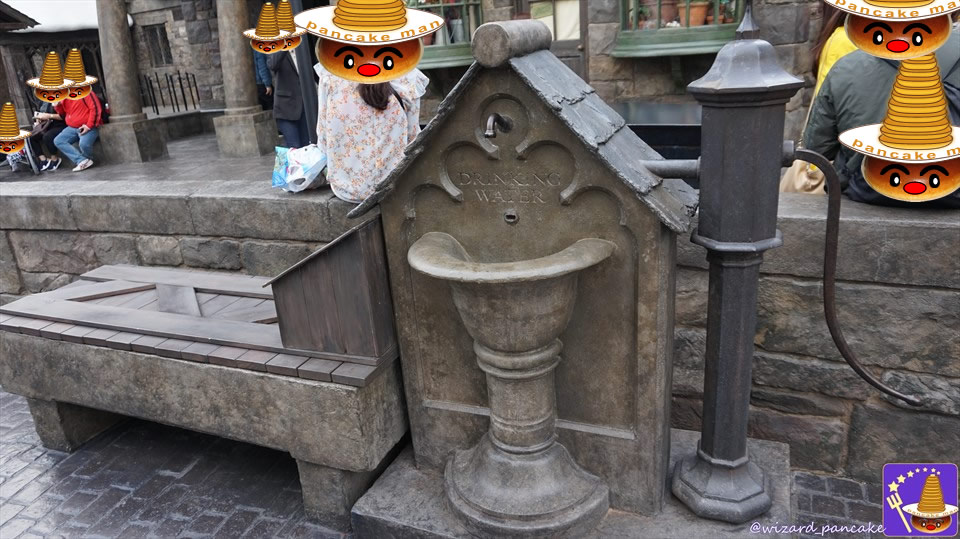 It is written in English as DRINKING WATER, so of course it can be used as drinking water.
Now, if you are a student, a wizard or a witch here, you can easily produce 'water'.
If you chant 'Aguamenti' in front of the tap... it won't come out... it should.
This is not a wand magic spot (magic wand spot) lol.
[Hidden spot] Now here's a fun way to enjoy taking photos like this, like a 'photo spot' that you've cast a spell to get out.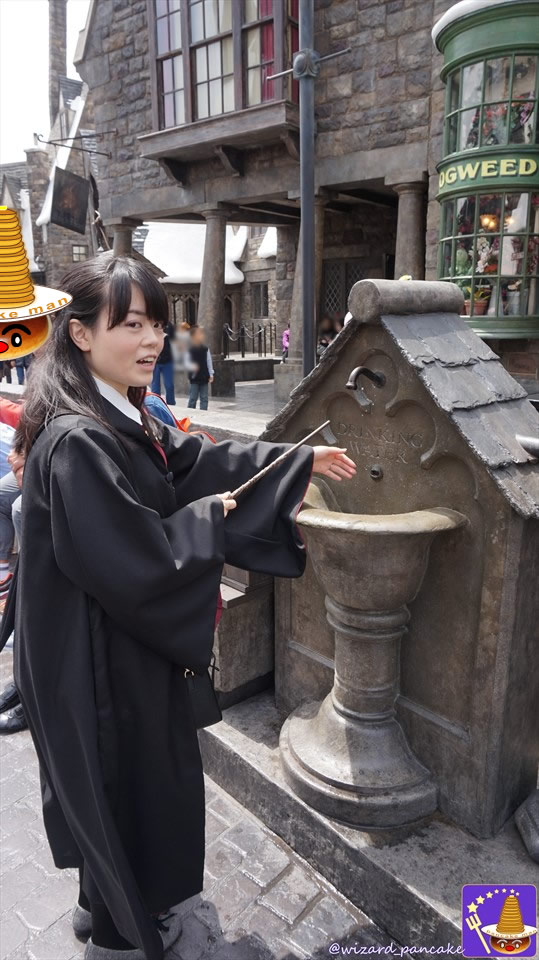 It's like you hold up a wand and you say a spell and water comes out.
How do we get the water out...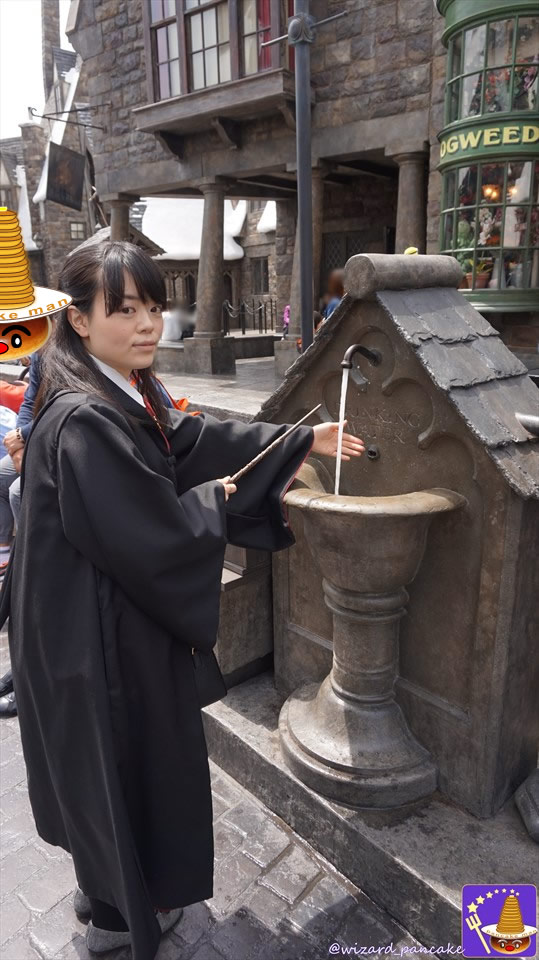 All Muggles have to do is put their hand in front of the tap and the water comes out automatically - it's like magic! (laughs)
The frozen washing area on the left has somehow been covered and turned into a bench? The frozen washing-up area on the left has somehow been covered and turned into a bench?
The reason is unknown.
In this water supply.Butterbeer mug.             You can wash the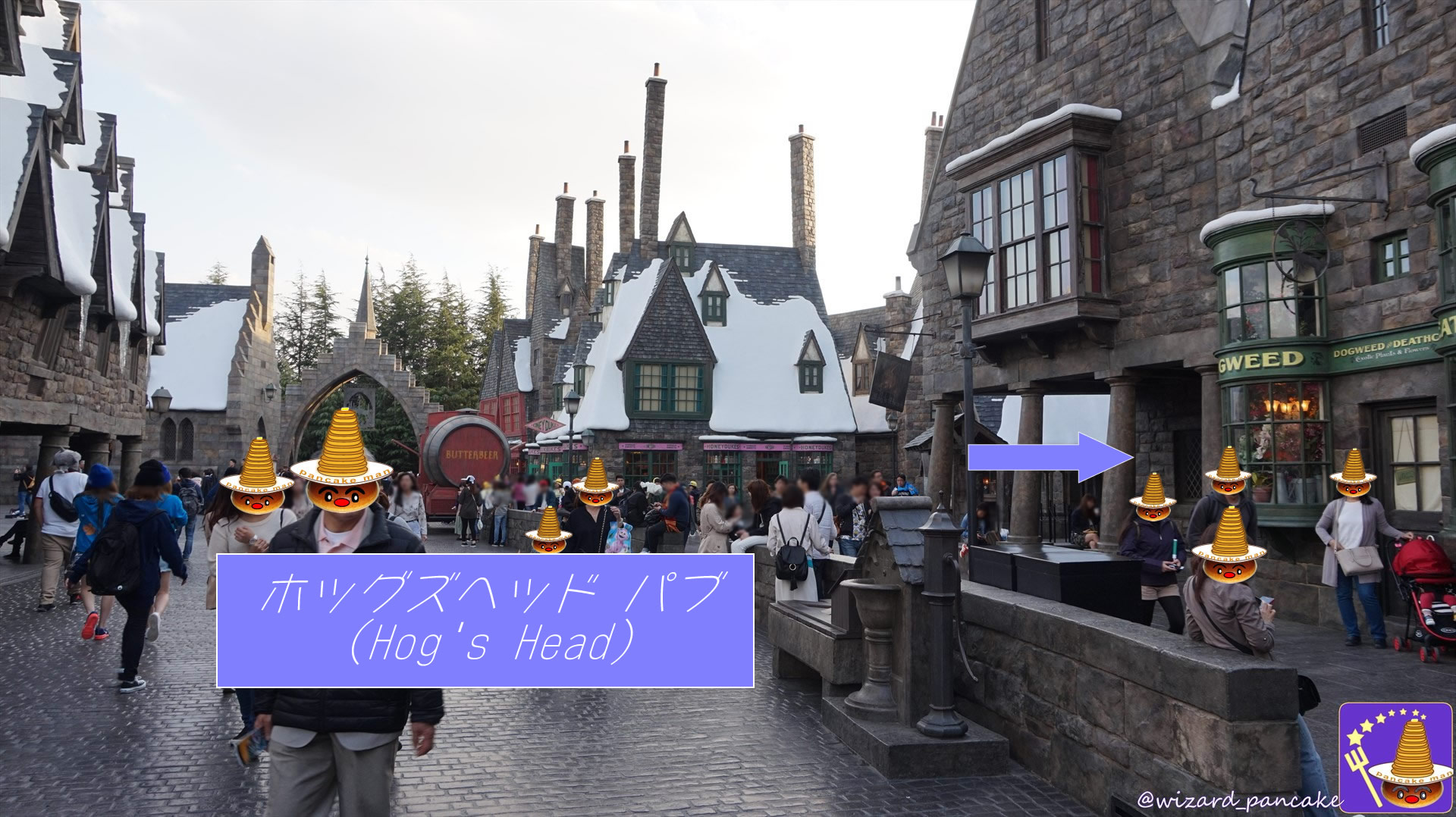 Butterbeer mug.The other washrooms in theToilets in Hogsmeade village.,,Hogwarts toilets.or so.Paper towels are available in the toilets in the Harry Potter Area to help you dry off your mug.♪
[Video] Water pumps in the wizarding world...
There are two other water servers that provide drinking water.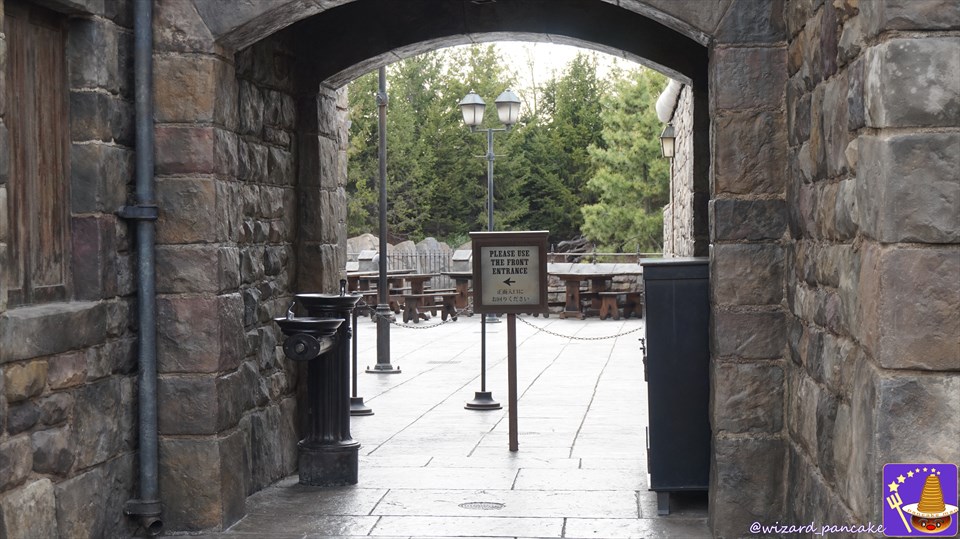 Near the terrace exit of the Three Broomsticks andHarry Potter attraction at Hogwarts Castle on the waiting track (queue line) near Professor Sprout's greenhouse.Then.
In addition, we introduce you to the Wizarding World Blog.[Photo spot].and ... and[Hidden spot].are not official USJ names or spots. Please note that even if you ask the crew or the village wizards, they may not be able to tell you. Perhaps they will tell you if you ask them, "I want to see the back of the building of ●● or the thing of ▼▼▼".