Mahoudokoro [New] Harry Potter Hogwarts Umbrellas on sale.
Hogwarts Umbrella | Harry Potter Mahou Dokoro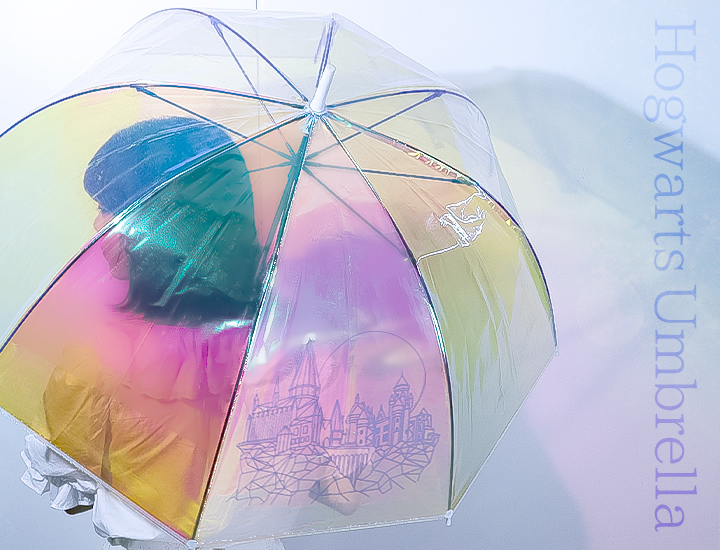 Launch date: 30 September 2022 (Friday).
A new range of fantastic shimmering rain umbrellas, the Harry Potter Hogwarts Umbrellas, is now available at Harry Potter Mahoudokoro, where you can find official Wizarding World merchandise.
Hogwarts Umbrella with a fantastic shimmering effect depending on the angle of the light and reflections.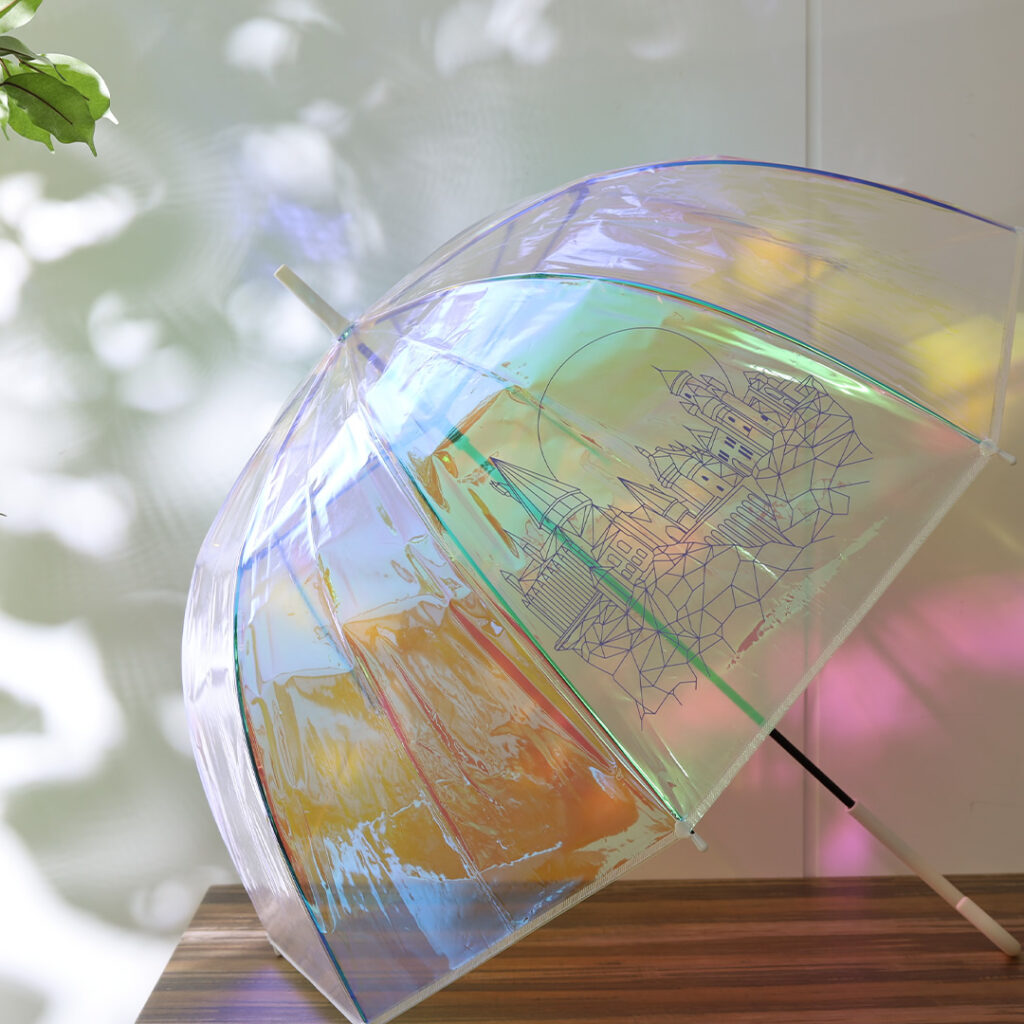 The new Harry Potter Hogwarts Umbrella features Hogwarts Castle, which shimmers fantastically depending on the angle of the light and reflections.(The second and third pictures are reference images with the light colour slightly changed in 魔法界ドットコム)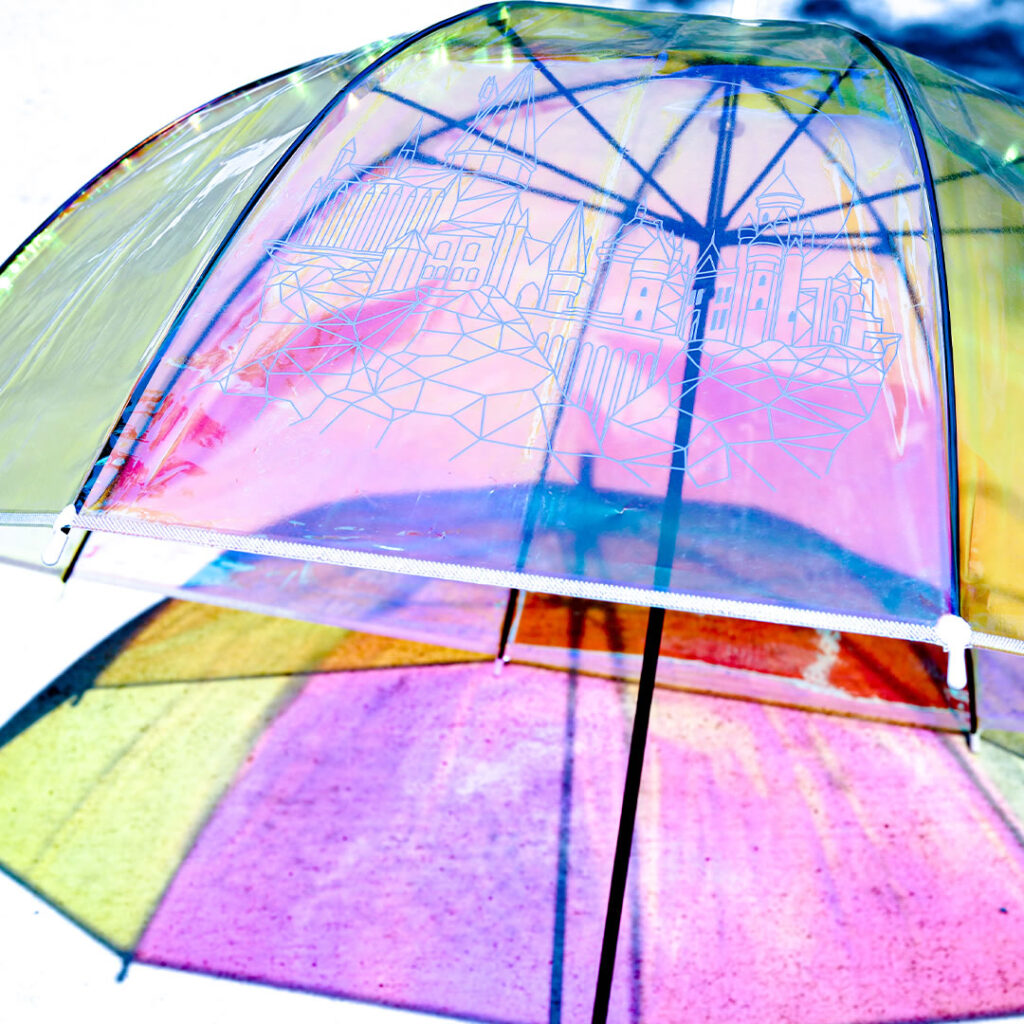 The Harry Potter Hogwarts Umbrella is a rain umbrella that adds a splash of colour to any rainy day out.
Hogwarts Umbrella, which creates colourful shadows when light shines on the umbrella â
After rain or during sunny days, you can enjoy beautiful shadows that look like the Northern Lights. (The second photo is a reference image of 魔法界ドットコム with a slight change in light colour.)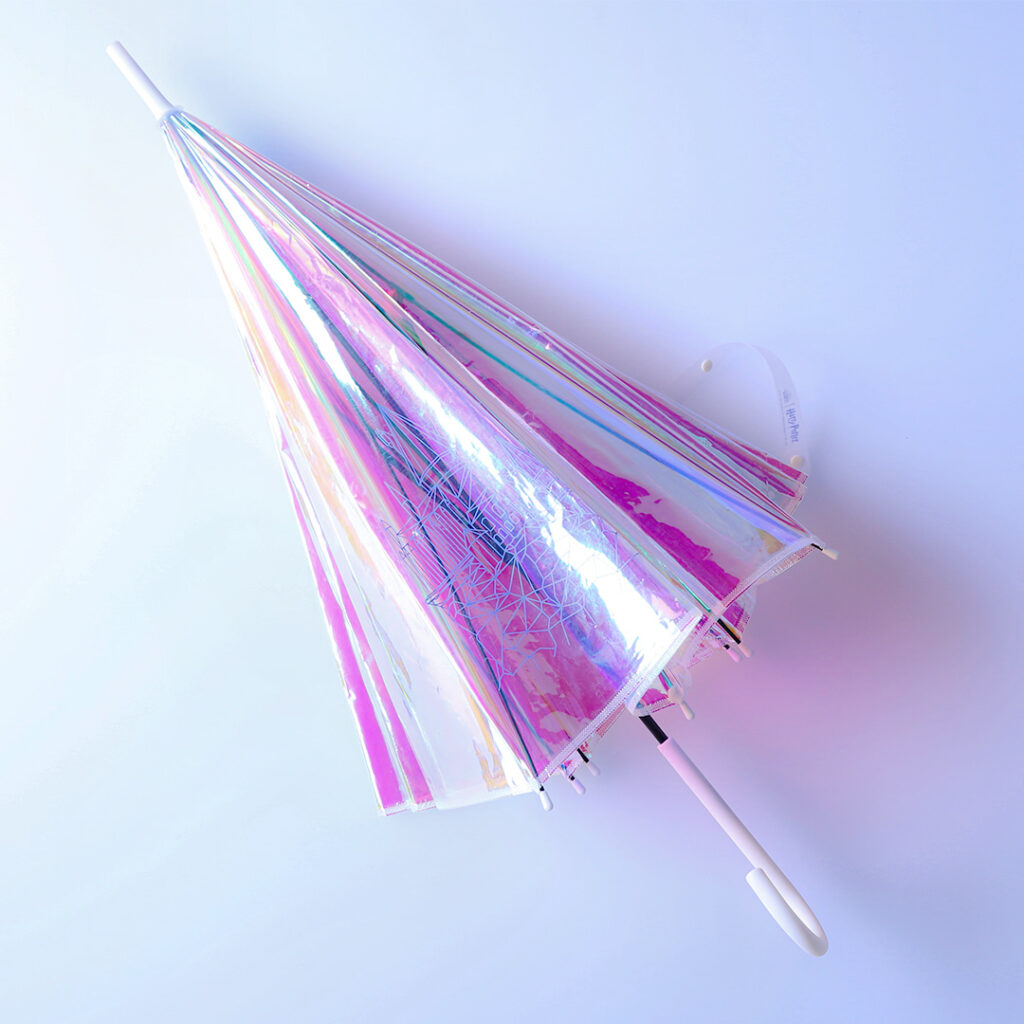 As expected from the announced product specifications, the umbrella's framework is made of glass fibre, so it is supple and strong, and the handle is also thought to be sturdy. The umbrella is beautiful and fun to look at, and looks like it would be great fun on a rainy day when the sun shines through the trees... You will definitely want to open the umbrella and walk around in a romp, even if it is not raining (≥▽≦).
New Harry Potter Hogwarts Umbrella Size|Material|Price etc.
To coincide with the launch of the Harry Potter Hogwarts Umbrella, the popular Aurora series and three other items with impressive flickering light effects will also be restocked.
Maho Dokoro [Restock Product] Harry Potter Hogwarts Aurora Borealis Glass.
One of the most popular products launched in November 2021 is the seven-coloured shimmering aurora borealis glass, which makes the Hogwarts Castle on the glass look as if it is floating on a lake.
Mahoúdokoro [Restocked product] Harry Potter Aurora series Marche tote.
The Hogwarts Castle seems to float in the aurora-like metallic fabric of this marche tote.
Mahoudokoro [Restock Product] Harry Potter urora series tablet case.
This tablet case looks as if Hogwarts Castle is floating on a metallic fabric reminiscent of the Northern Lights.
Shopping rewards Point card

マホウドコロでハリポタ&ファンタビ グッズを購入するとポイントカードも貰えます♪
Special offers Points card (not for sale), one of a total of five designs of your choice as a present.
Type Hogwarts, Gryffindor, Slytherin, Ravenclaw, Hufflepuff.
Shops: Akasaka Wizarding World Street shop, online shop Harry Potter Mahoudokoro, Tokyo Station.
Shopping conditions Purchases of ¥3,300 or more (tax included)
Notes One per account, random in online shop.
Online shop MAHOU-DOKORO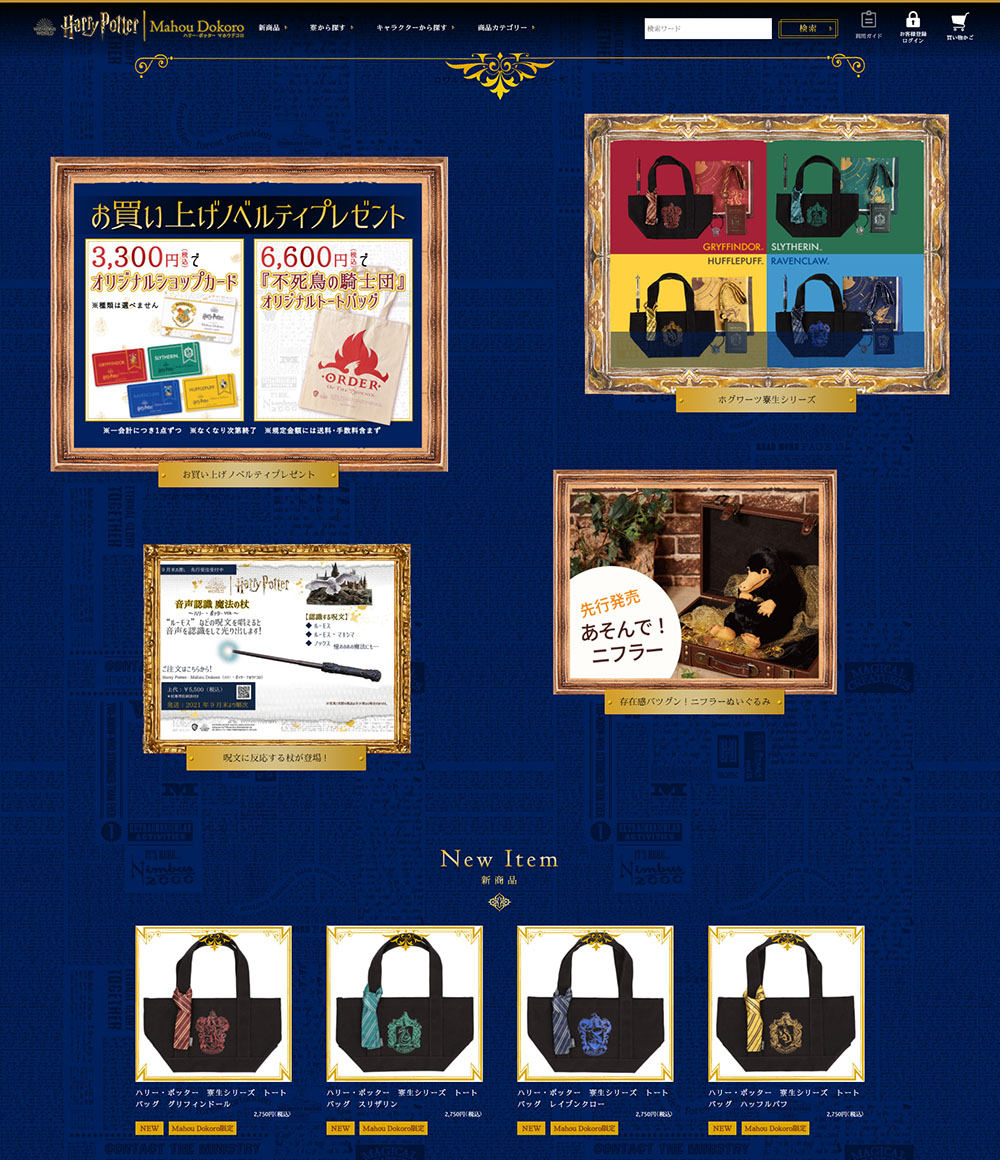 Online shop URL
http://www.harrypotter-mahou-dokoro-benelic.com/
Official Twitter account born
Official Twitter feed of the 'Magical World' style. @wizardingwst_jp
All images shown are for illustrative purposes only.
WIZARDING WORLD characters, names, and related indicia are © & ™ Warner Bros. Entertainment Inc. Publishing Rights © JKR. (s22).
Mahoudokoro [New product].
Harry Potter☂️ Hogwarts Umbrella
Date of release 30 September 2022 (Friday)

For more information 👉.https://t.co/ndVT3tOeMo# Harriotta. # Haripota Goods. # mahout koro pic.twitter.com/wVtKBKVIP2

- MAHOUKAI.COM wizardingworld.com Super Commentary Guide to Harry Potter & Fantabi (@mahoukaicom) September 27, 2022