Magical animal Pygmy Puff (Pygmy Puff).
The magical animal Pygmy Puff is a magical creature (magical animal) present in the Harry Potter and Fantastic Beasts wizarding worlds. It has not appeared in the first three Fantastic Beasts films at this time.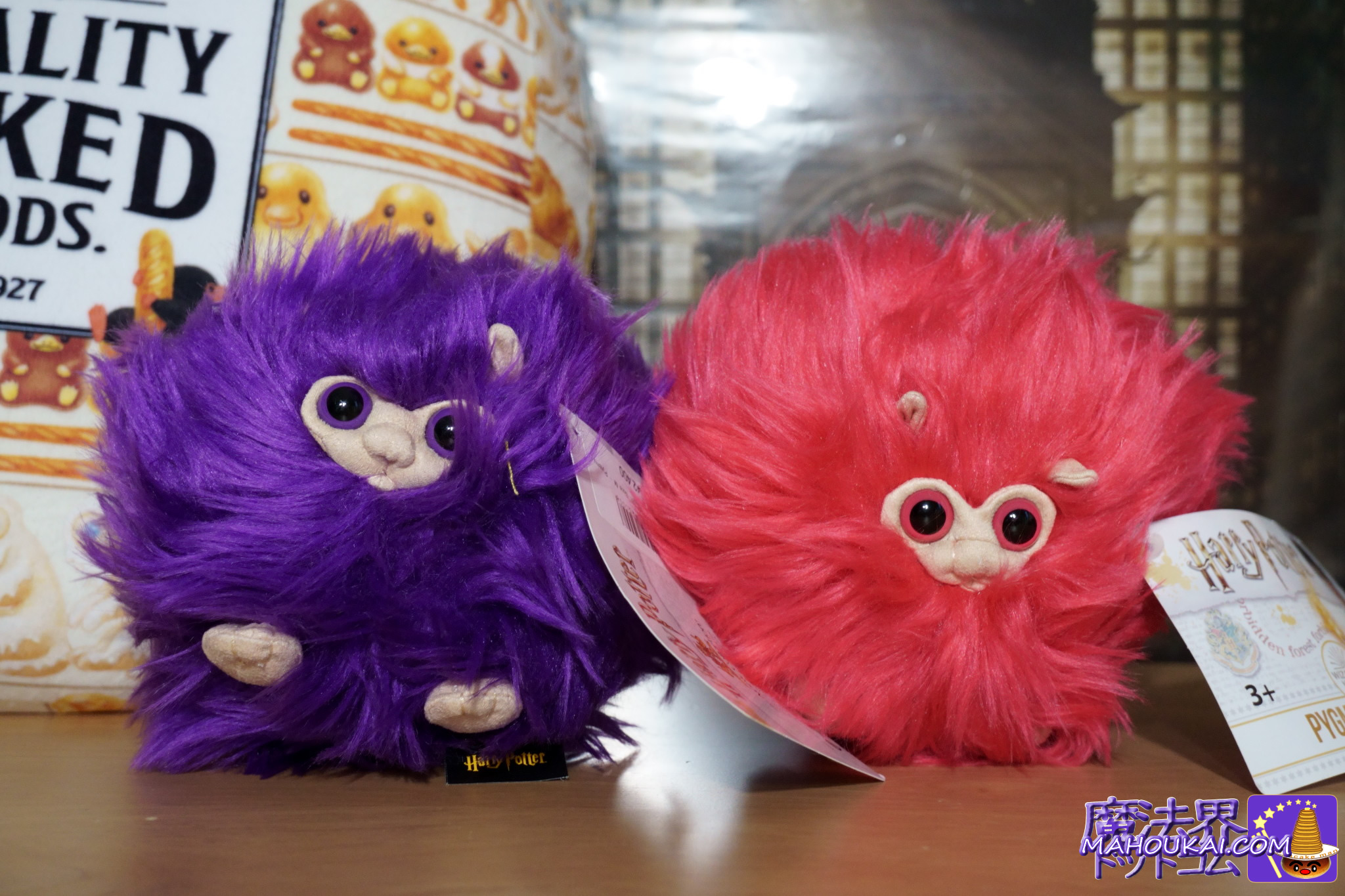 Photo:Noble Collection Plush Toy Magical Animals Pygmy Puff
Magical Animals Pygmy Puff Features.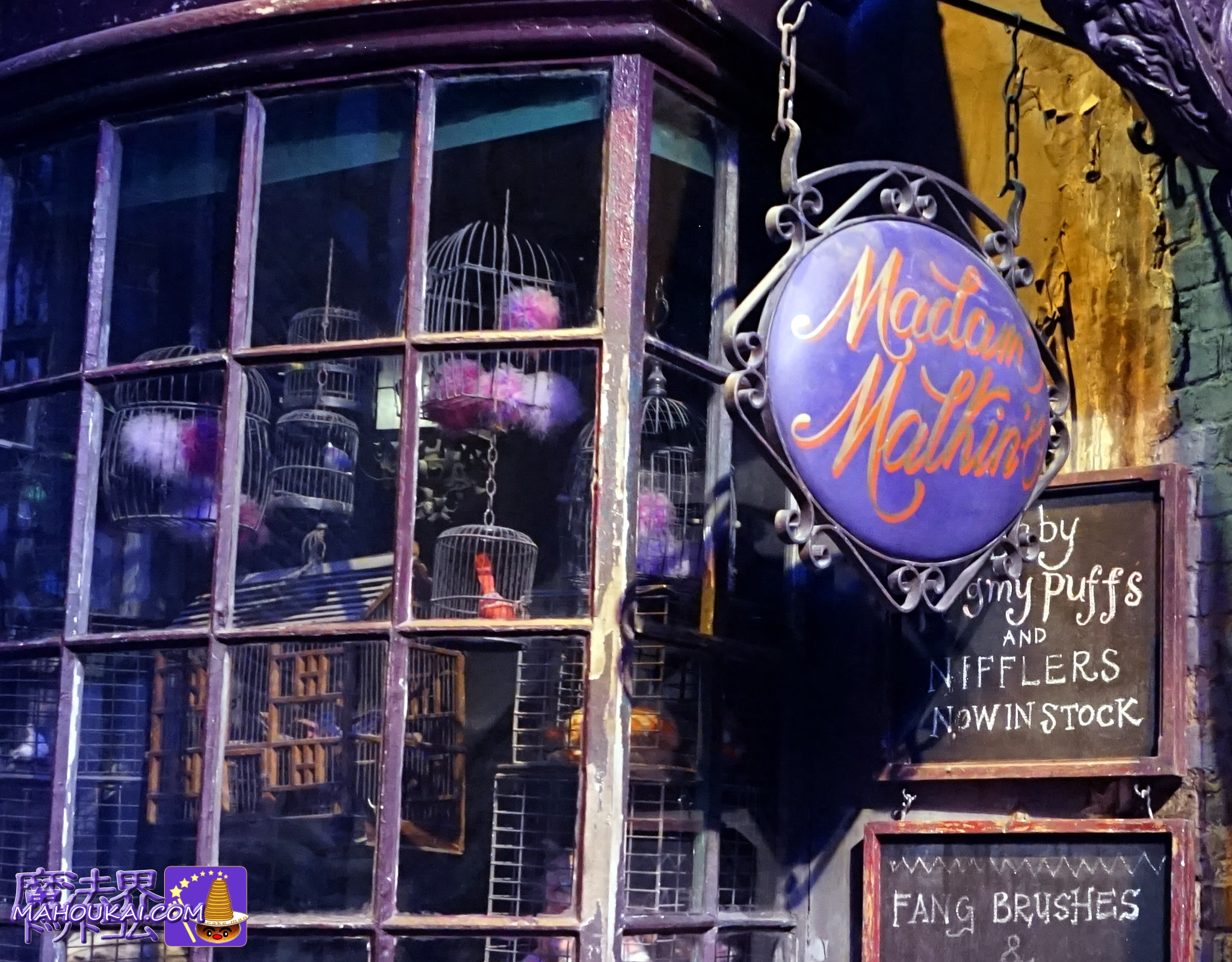 Magical animal life Purple (Purple Pygmy Puff), pink (Pink Pygmy Puff)

Pygmy puffs (magical animals) are miniature versions of 'Puffskein'.

They can roll around on the bottom of the cage making squeaky high-pitched noises.

When pygmy puffs gather, they look like a flock of fluffy pink or purple hairballs.

When you put your finger in the pygmy puff cage, they gather around in a waddling manner.
Magical Animals Pygmy Puff distributors.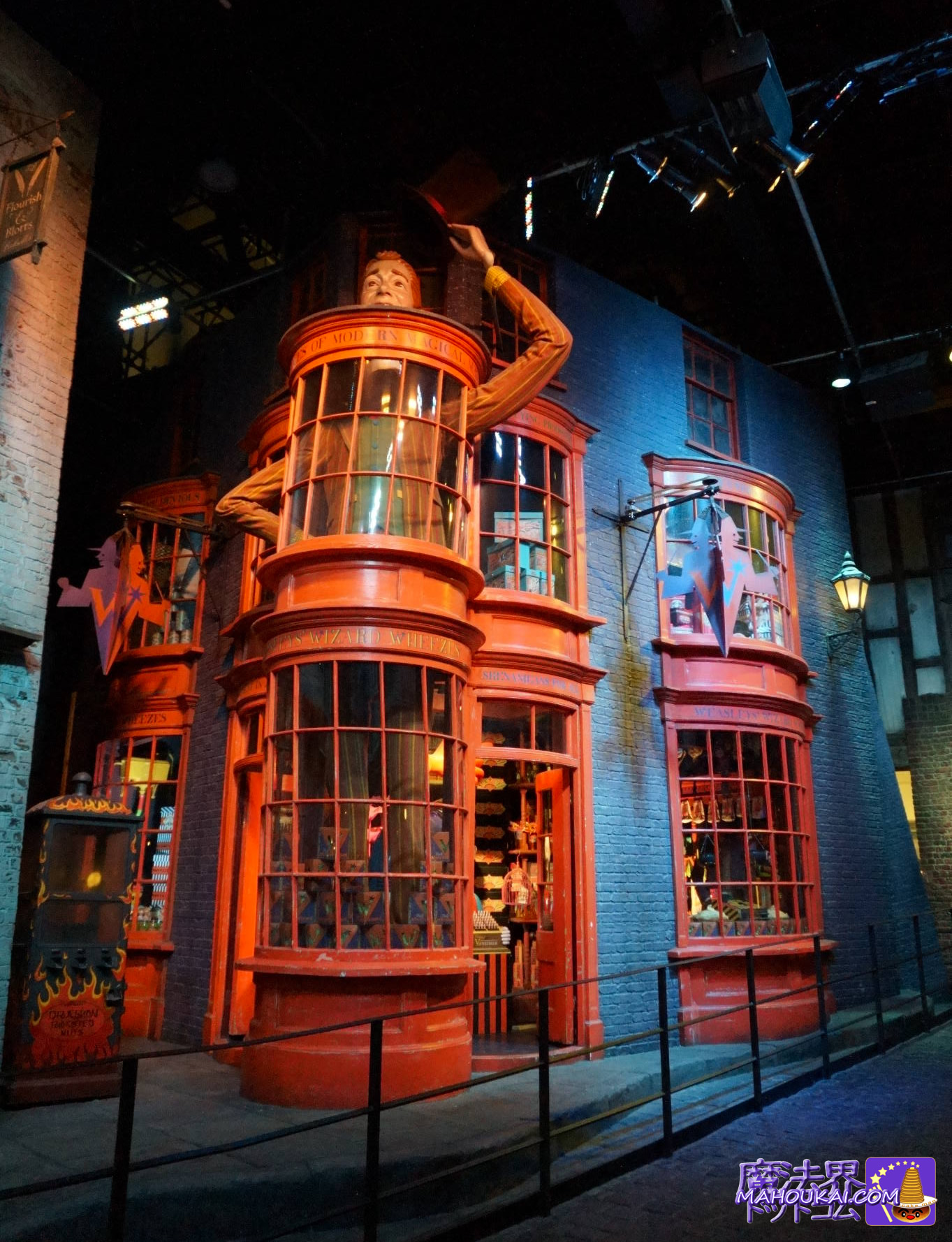 Weasleys' Wizard Wheezes, Diagon Alley (breeding and selling).


In the film, pygmy puffs can be seen moving in the gauge behind Hermione.
Harry Potter Studio Tour Tokyo (Toshimaen) Inside the Weasley Wizard Wheezes shop you can see pygmy puffs in a gauge.
Magical animal pet shop (Magical Menagerie) in Diagon Alley, Wizarding World, London, UK.Baby pygmy puffs for sale at.


You can almost never see it on screen, but you can see it in the show windows and on wall posters in Diagon Alley in Harry Potter Studio Tour London.
Pygmy Puff, the magical animal from the original novel and the Harry Potter films.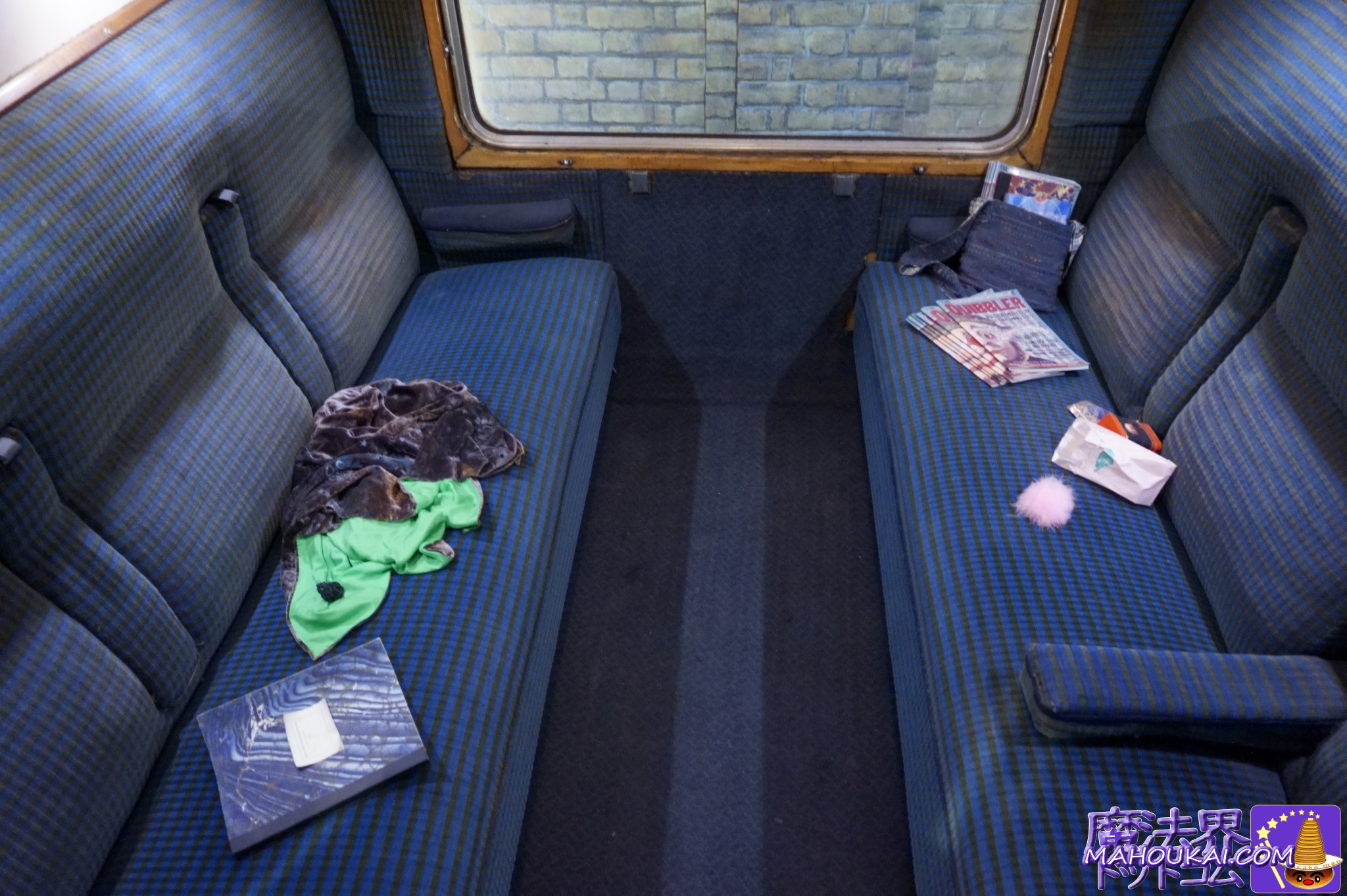 Ron's sister Ginny Weasley had a purple (pink in the film) pygmy puff as a pet. She named him Arnold. He is also carried on her shoulder in scenes during the Hogwarts Express ride. (Photo.Harry Potter Studio Tour Inside a private room on the Hogwarts Express in London)
Ginny lied about Ron's pygmy puff tattoo on his body.
A dead Puffskein nest was found under a sofa in the living room of the Order of the Phoenix headquarters, 12 Grimold Place (Sirius Black's parents' house).
The pygmy puff parent 'Puffskein' is introduced as a magical creature in Newt Scamander's book and Hogwarts-designated textbook 'Fantastic Beasts and Where to Find Them'. (The pygmy puff 'Puffskein' is also featured in the actual commentary book. It also mentions what their favourite food is, which I think you'll be a bit surprised to know [laughs])
Pygmy Puff merchandise & plush toys
USJ Harry Potter area, "Zonko's Prank Specialist Shop"and "Filch confiscated goods shop.Pygmy Puff (purple and pink) 'plush' toys are sold in the USJ Zonko, and if you own (or buy) a Pygmy Puff in the USJ Zonko, a naming ceremony is often performed as a pet Â- (photo 1).

The Universal Orlando Resort online shop in the USA sells a wide variety of merchandise, including large pygmy puff (purple and pink) 'plush' toys, squeaky pygmy puffs and pygmy puff bathrobes.

Harry Potter Studio Tour London merchandise shop Studio shopThe shop sells a variety of goods, including large and small sized 'stuffed toys'. (Photo 2)

Harry Potter Studio Tour Tokyo merchandise shop The Studio Tour Shop sells a variety of merchandise, including large size pygmy puffs and small size pygmy puff 'plushies'.

Pygmy Puff palm-sized plush toy made by Sekiguchi. Diameter approx. 9 cm (see photo below).

Mar-Dec 2023 Pygmy Puffs at USJ Harry Potter area magical creature interaction events.
USJ 'Harry Potter Area' Magical Animals Pygmy Puff Show [Experience Report] Location In front of the show window of Zonko's Mischief Shop (opposite the Hogwarts Express)
Articles in the same category as Harry Potter Studio Tours are also listed at the bottom of this page â
Wizarding World.com Harry Potter & Fantastic Beasts Harry Potter & Fantastic Beasts fan site
MAHOUKAI.COM THE WIZARDING WORLD FAN SITE USJ Harry Potter Area Ga...

Summary of Harry Potter (former Toshimaen site) admission ticket reservations and purchases, including opening hours, floor structure and admission fees|Studio Tour Tokyo
Harry Potter 'Studio Tour Tokyo' tickets, official and external websites Comparative descriptions of four companies.
How to get to Harry Potter (former site of Toshimaen) "Nearest train station" Transfer to Toshimaen station and time|Studio Tour Tokyo
Harry Potter 'Studio Tour Tokyo' Introducing hotels convenient to Toshimaen Station... If you are going by train, the Seibu Railway Ikebukuro Station area is convenient!
Summer 2023 Harry Potter Studio Tour Tokyo opens on the former site of Toshimaen! (Previous articles before the opening)