Magical animals Dragon Dragon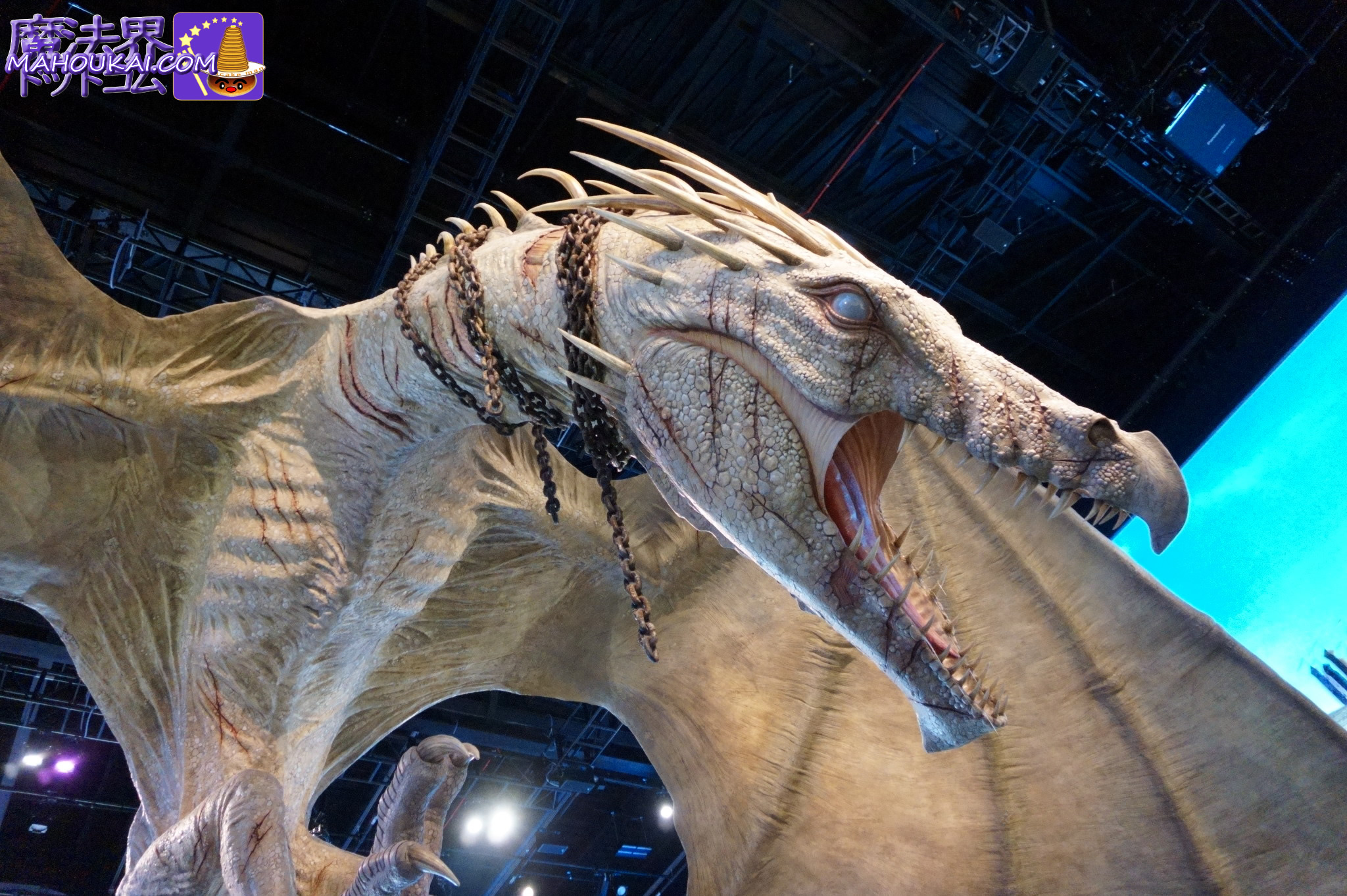 Photo:Harry Potter Studio Tour Dragon of London Ukrainian Ironberry variety.
Magical animals Dragons are magical creatures (magical animals) in the Harry Potter and Fantastic Beasts wizarding worlds. They appear in the Harry Potter film series and the original Harry Potter novels. In particular, dragons are the main animal in the original novels and films Harry Potter and the Goblet of Fire and Harry Potter and the Deathly Hallows. Wyverns and water dragons, a type of dragon, have appeared in the Fantastic Beasts series.
Magical animals Dragon Dragon Features.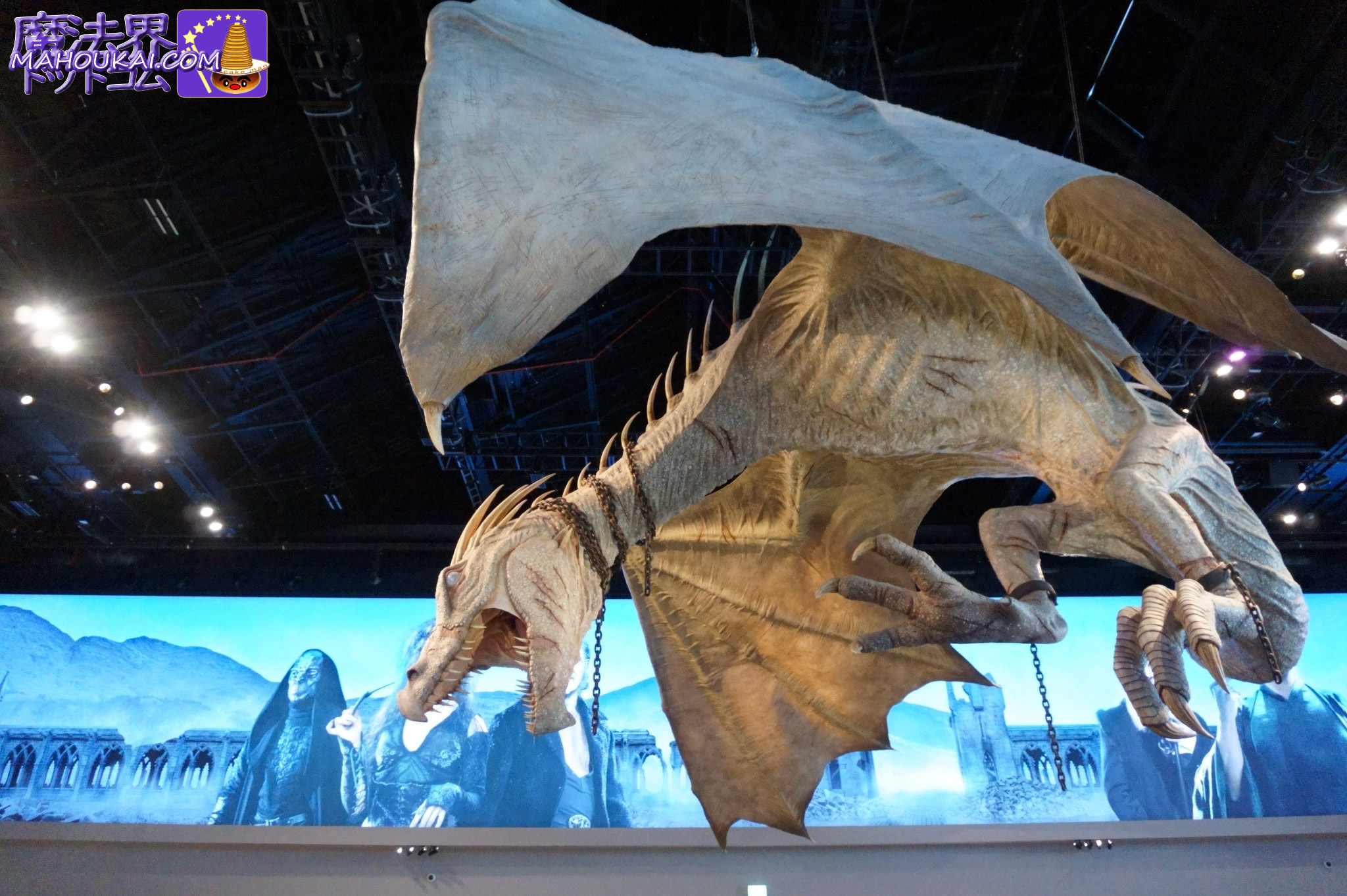 Magical animals in the Harry Potter and Fantastic Beasts films Dragons Dragons are characterised by two legs (hind legs) and wings with wings and front legs in one piece. Rather than paws, they have a structure with claws on the tips of their wings. Dragons in the original Harry Potter novels and illustrated versions are depicted with four legs and wings.
They are also capable of flying on their wings and, depending on the species, can breathe fire from their mouths. Baby dragons have the habit of guarding their eggs at their feet until they hatch from the egg. The dragon's skin and scales are highly defensive and cannot be defeated by a single wizard's fainting spell (stupefy).
The Ministry of Magic manages to prevent the number of dragons from increasing.
Magical animals from the original novels and the Harry Potter films Dragon Dragon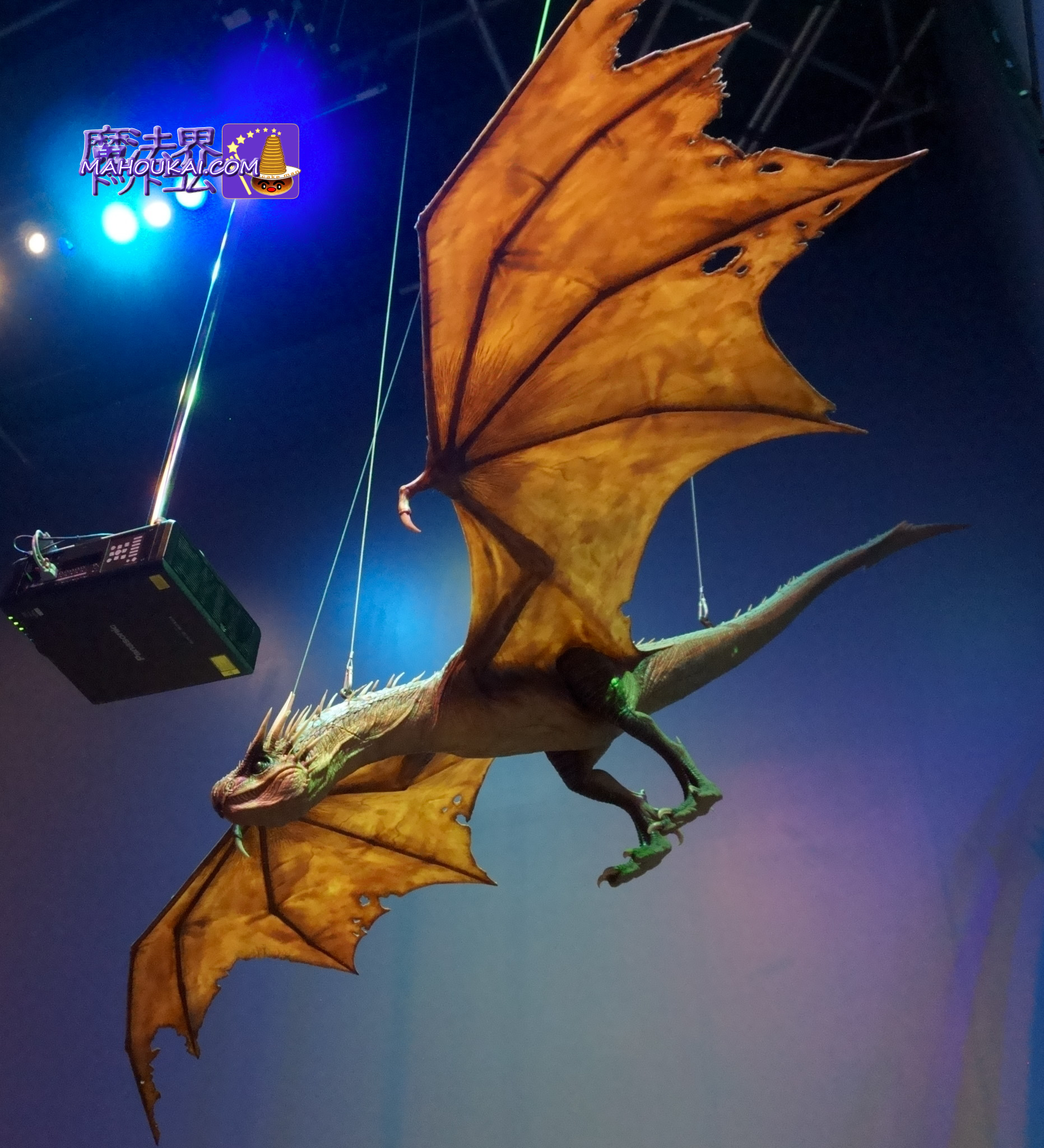 Photo:Harry Potter Studio Tour Miniature Hungarian Horntail in the Magical Creatures Production Technology Corner, London.
Swedish Short - Snout species (bluish-grey dragon)... dragons that Cedric Diggory fought.
Welsh Green Common (small dragons)... dragons that Fuller Delacourt fought.
Chinese Fireball species (Chinese Fireball species | Red Dragon)... dragons that Viktor Krumm fought.
Hungarian Horntail (Black Dragon).... dragons that Harry Potter fought.
Norwegian Ridgeback... baby dragons hatched from eggs as pets by Hagrid.
Hebrides Isles Black species... dragon in Ron's description of dragons.
Ironberry variety from Ukraine...the dragon that guarded the vault in the basement of the Gringotts Magical Bank.
Original novels, films Harry Potter Magical Animals Descriptions and scenes mentioning dragons (Dragons).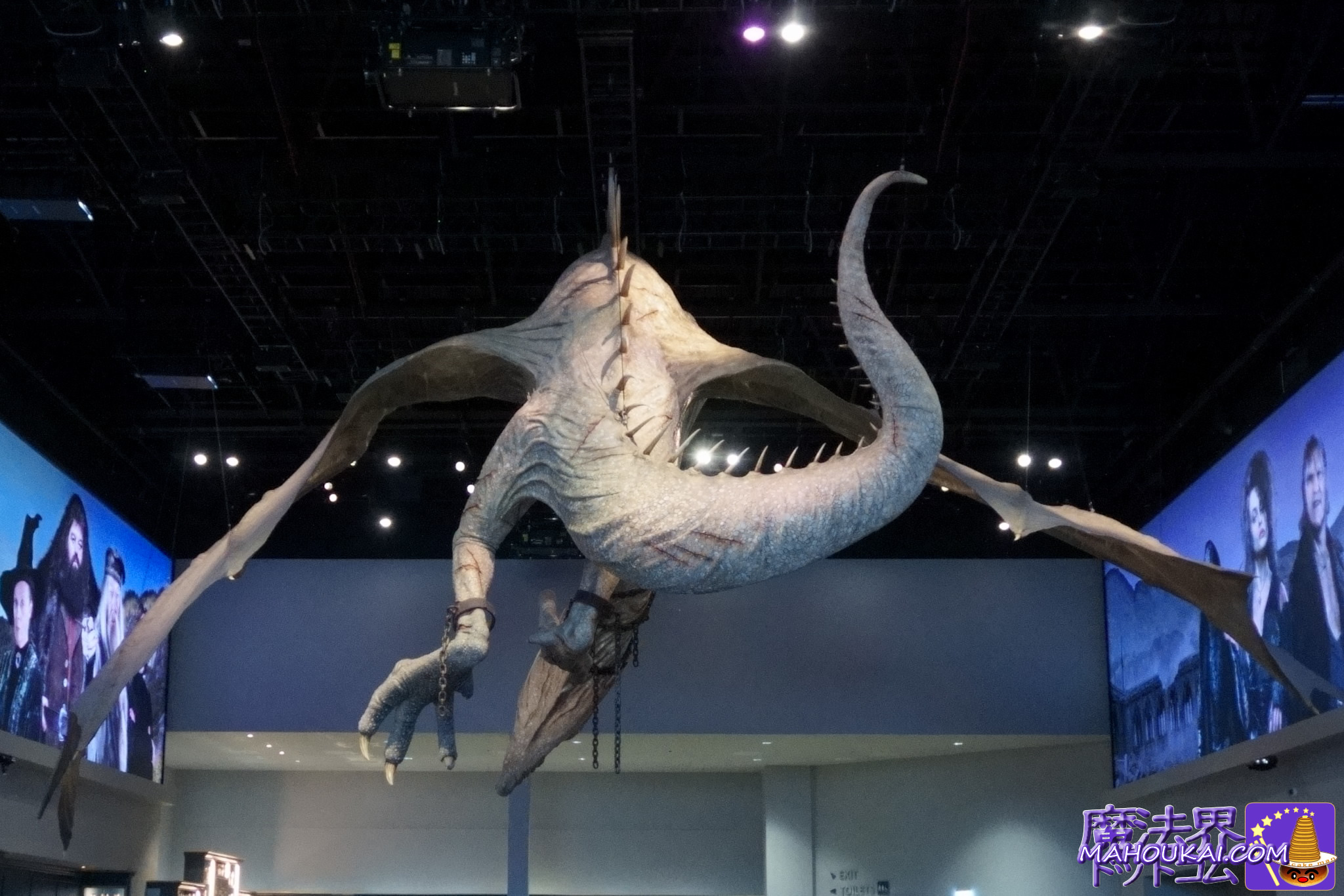 Dragons appeared in the first challenge of the first match of the Tri-Wizard Tournament between the three major magic schools. The challenge for Harry and the other representatives was to take the golden egg from the dragon, and there were four different dragons that appeared.

Ron's brother Charlie Weasley studies dragons in Romania.

Students learn about the '12 uses of dragon's blood' in their Hogwarts classes.'Twelve uses for dragon's blood' discovered by Headmaster Albus Dumbledore in 'The Frog Chocolate Card'.The following is a summary of the information provided.

Hagrid appears to have been reading books on dragons in the Hogwarts library, including 'Types of Dragons in Britain and Ireland', 'How to Keep Dragons - From Eggs to Scorching Hell' and 'How to Raise Dragons for Hobby and Practical Purposes'.

In the wizarding world of Harry Potter, private breeding of dragons is forbidden under the 'Warlock Act of 1709'.

In Harry Potter and the Prisoner of Azkaban,Baby Dragonhas appeared in the story. in the Harry Potter stories in the scene where Hagrid is hatched from a dragon egg and born.

The dragon's most vulnerable point is the eye. To attack the eye, the spell 'Curse of Conjunctivitis' is effective.

The emblem (crest) of Hogwarts School of Witchcraft and Wizardry has the words 'Do not tickle a sleeping dragon' engraved at the bottom of its emblem.One of several words used in parables and proverbs in the wizarding world is often 'dragon'.
Original novels, films Harry Potter Magical Animals Products and tools featuring dragons (Dragons).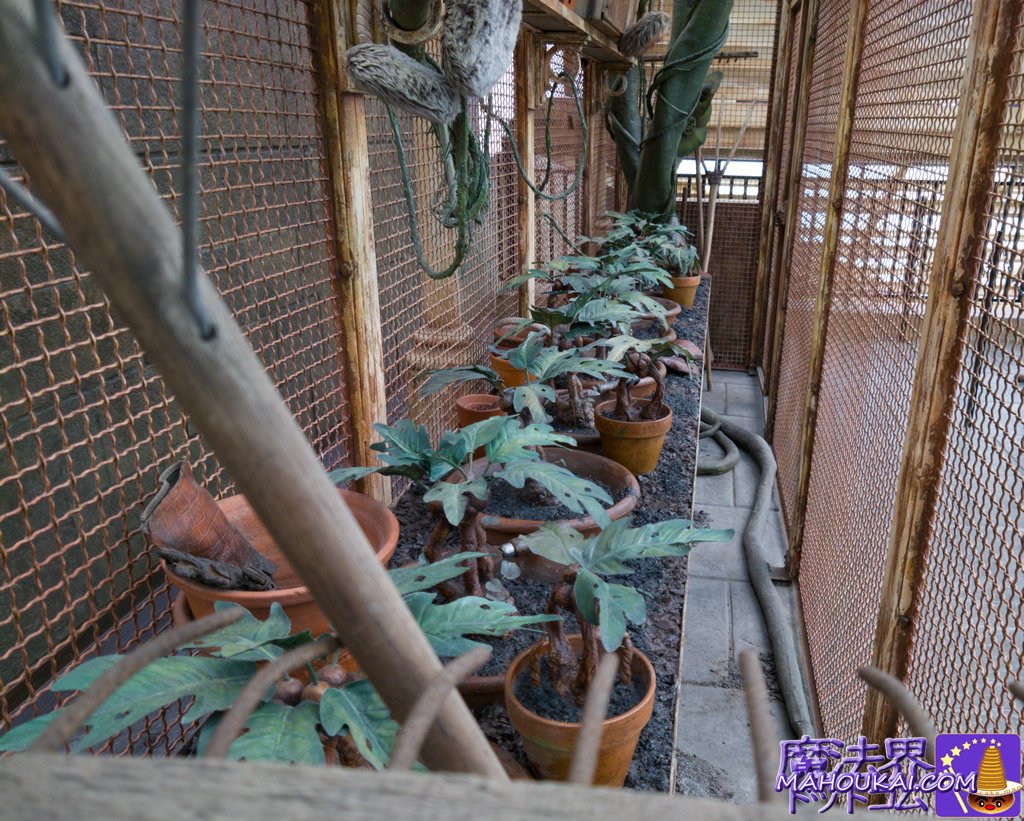 Photo:Gloves in the mandrake pots in Professor Sprout's greenhouse at Hogwarts Castle in the USJ Harry Potter area.
Dragon leather gloves, jackets, boots and bags
Dragon leather glovesHarry's school supplies in the original novel Harry Potter.safety gloves."Dragon leatherOne pair of 'or similar' was specified.
Dragon leather bootsRon's eldest brother Bill Weasley wore them.
Dragon leather jacketFred and George bought and wore them.
Dragon leather briefcase.Dr Slughorn had.
Large scrolls of dragon leather.Hagrid had prepared this as a gift for the Giant boss.
Dragon's blood.
Dragon dung, liver.
Dragon heartstrings.
Dragon claw powder
'Harold Dingle's.Dragon claw powderIt is believed that the brain is activated for several hours after taking the
Dragon Dragon merchandise & plush toys.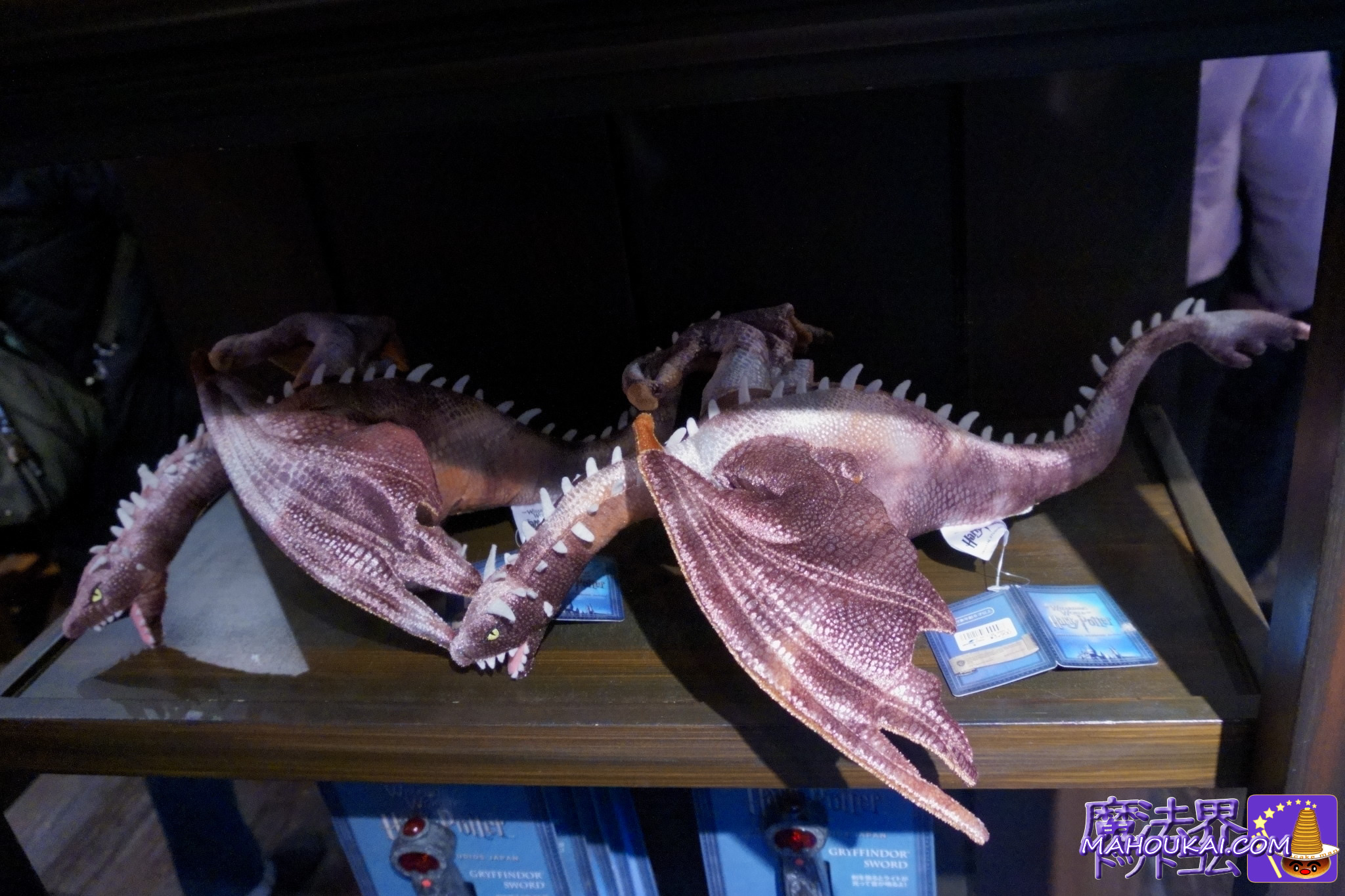 Harry Potter Studio Tour Forbidden Forest shop in London, selling dragon 'plushies' and other items.

The Universal Orlando Resort online shop in the USA sells dragon 'plushies' and Gringotts statues.

Harry Potter Shop UK online shop selling dragon 'wands' and other items.
USJ, Studio Tour, Harry Potter Dragon (Dragon) dragons at events.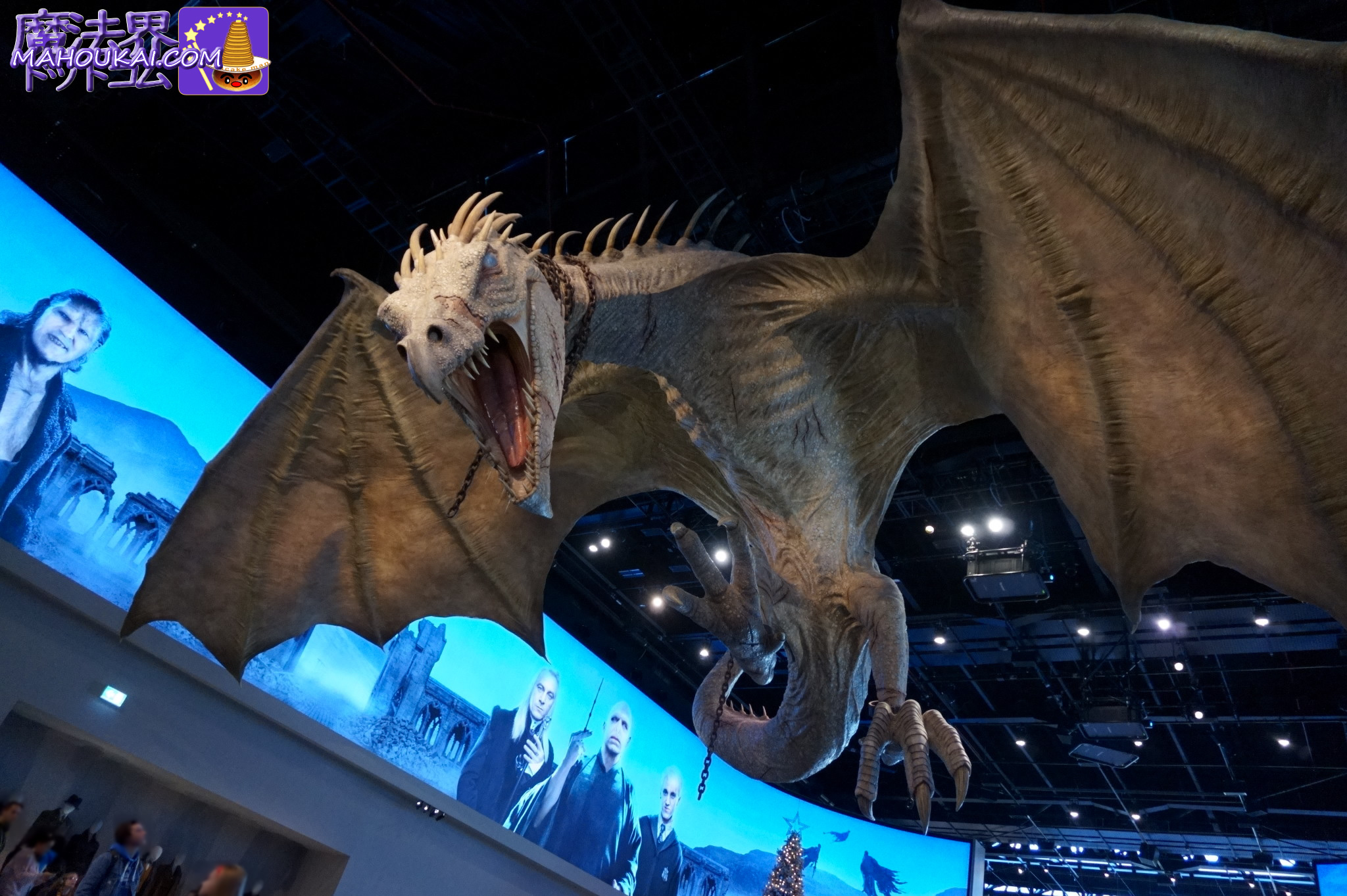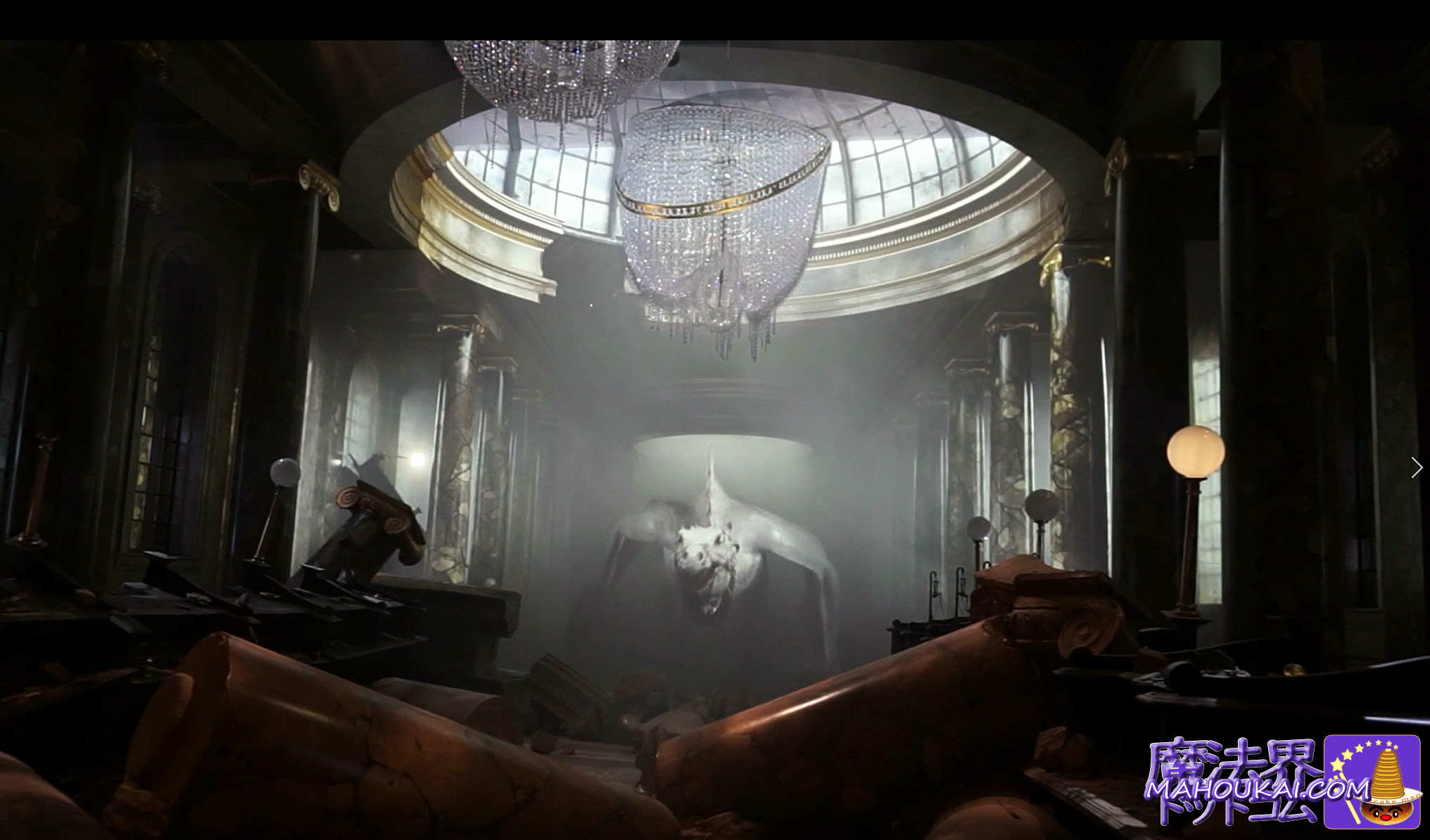 Book, Phantom Animals and Their Habitats (Amazon):Muggles can buy and read the book of the same name as the Harry Potter textbook. The books are sold as general books. It is introduced and listed as one of the magical animal species in the book. Japanese edition published by Seizansha.

Mar-Dec 2023 Baby Dragons (Baby Dragons) at USJ Harry Potter Area Magical Creature Interaction Events.
USJ 'Harry Potter Area' Magical Animals Baby Dragon show [Experience Report] Location: square in front of Hogsmeade Station (in front of Incendio and Alohomora at Wand Magic)
Articles in the same category as Harry Potter Studio Tours are also listed at the bottom of this page â
Wizarding World.com Harry Potter & Fantastic Beasts Harry Potter & Fantastic Beasts fan site
MAHOUKAI.COM THE WIZARDING WORLD FAN SITE USJ Harry Potter Area Ga...