Hello! I'm the Pancake Man from Wizarding World.com.
Today, Friday 17 June 2022, at 10.45 noon.Harry Potter Cafe AkasakaI am in front of the We have enjoyed lunch and dessert at the Harry Potter Café and will provide a meal report... This report is the lunch section.
Click here for the Harry Potter Cafe Akasaka Hogwarts dinner section.
[Dining report] Harry Potter Cafe Akasaka, second lunch edition.
[Purchase report] Harry Potter Cafe Akasaka, take-out section.
[Introduction report] Harry Potter Cafe Akasaka Goods section
Harry Potter Cafe Akasaka Menu|Reservations|Goods
How to make a reservation: Tips on how to get a reservation at Harry Potter Cafe Akasaka.
Harry Potter Cafe Akasaka Pre-opening.
ハリー・ポッター カフェ前でハリポタ仲間と待ち合わせ♪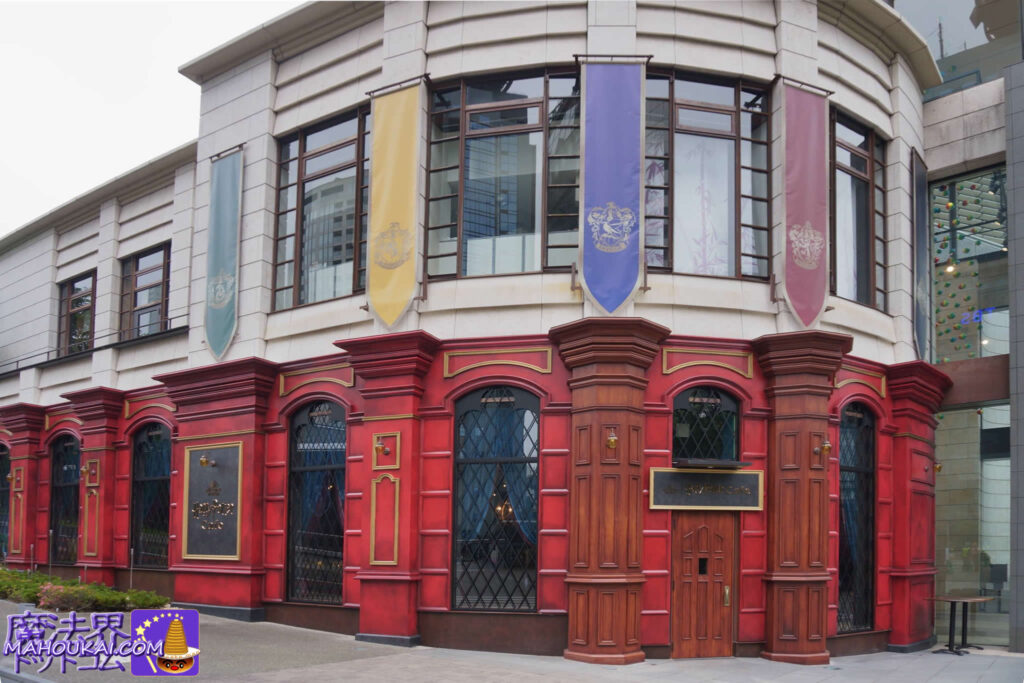 Twitter (personal account).We met up with two people who came together after recruiting for the Harry Potter Café at the... Thank you very much.Lyla.Mr,vaniThree.Harry Potter Cafe Akasaka offers British food, drinks, sweets and goods inspired by Harry Potter.So I'm excited and excited before I even enter (laughs).
I apologised first to the two people who joined us, saying sorry to them because I was high and I was sorry if I said or did anything strange.
Entry to Harry Potter Cafe Akasaka is via the entrance in Akasaka Biz Tower.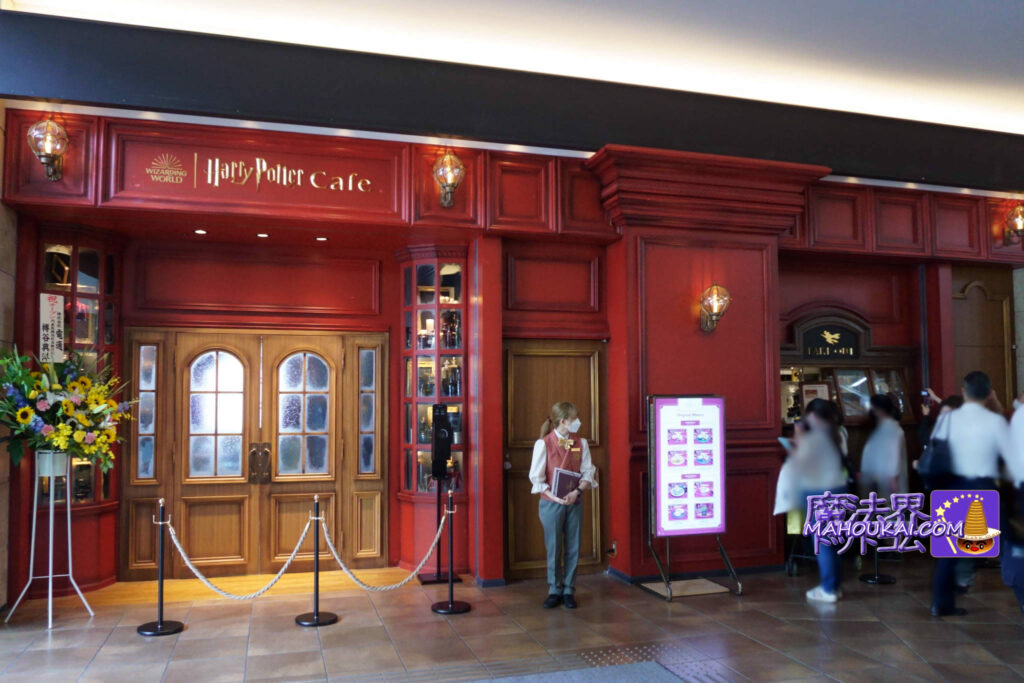 The queue on the right is for take-away people. There is a sales counter for scones and drinks. You can confirm your reservation by telling the name you reserved at the double swing door on the left, and wait a short while until the shop is ready. When entering the shop, you can measure your temperature by holding your palm over the thermometer on the right and put your hand under the same machine, which will spray an alcohol disinfectant solution.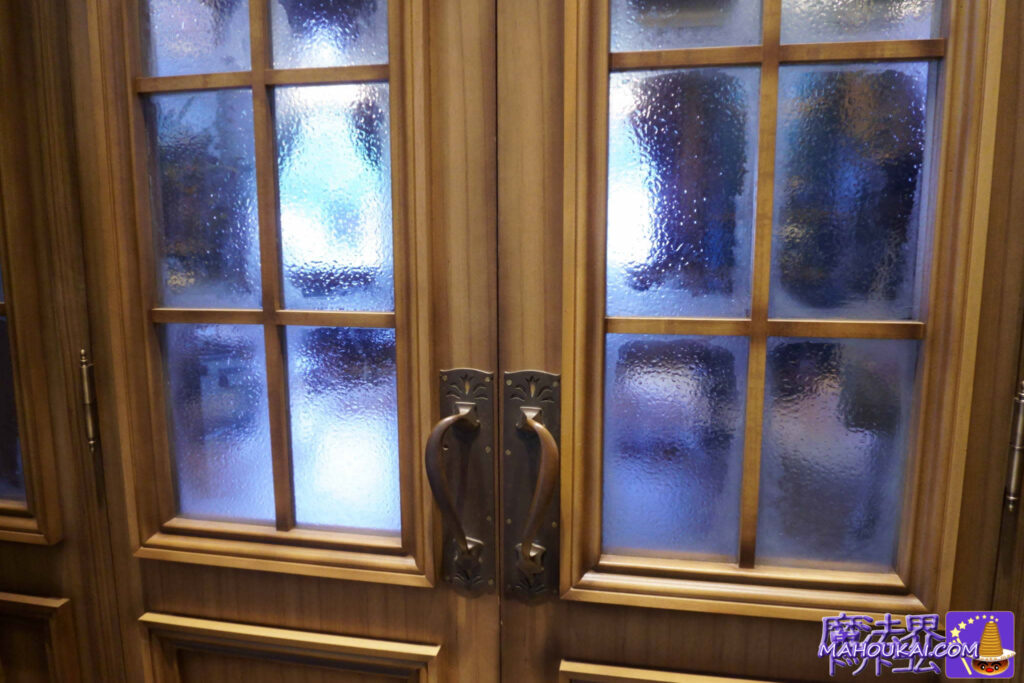 Behind this door is a wonderful Harry Potter wizarding world café!
Harry Potter fans will rejoice inside the shop!
Harry Potter Cafe Akasaka Go inside
Café You will be guided into the restaurant by the staff. The moment the door opens, you may not be able to help but cheer! At your feet as you enter...
On the floor are the words Harry Potter Cafe , WIZARDING WORLD â
Harry Potter Café|Wizarding World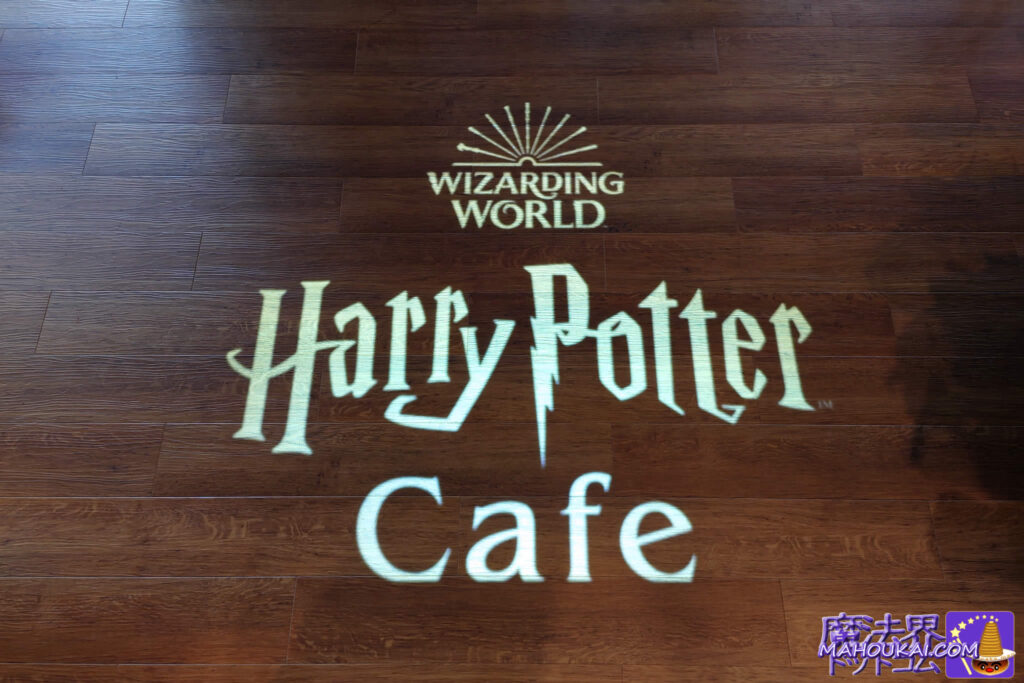 The inside of the shop is so wonderful that you won't be able to look at your feet, but please check the floor when you enter or leave the Harriotta Café.
Seated at a designated table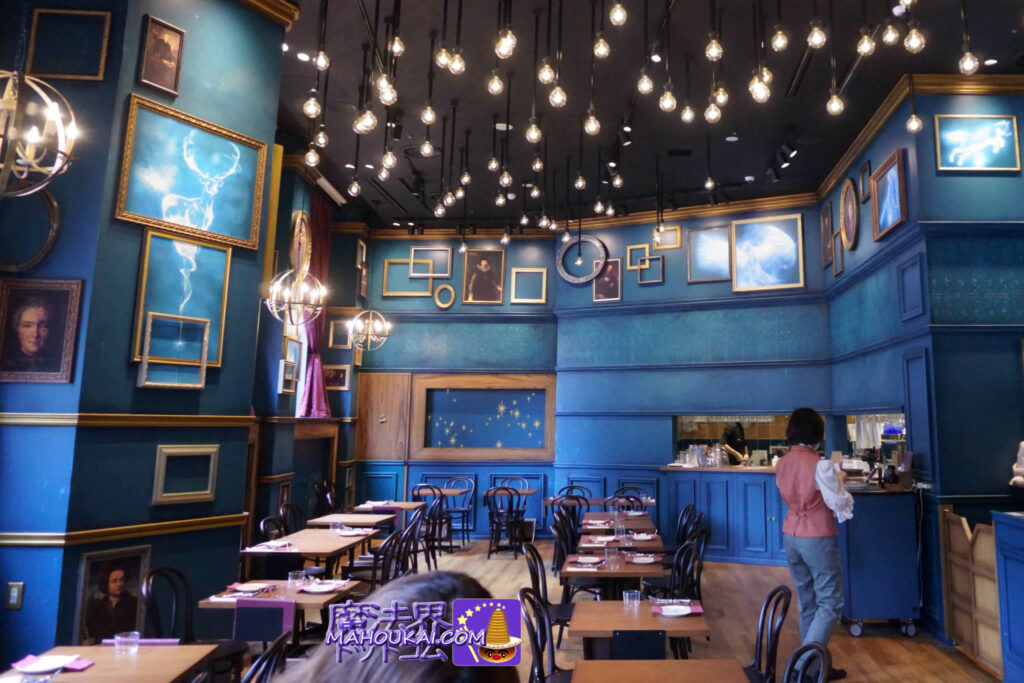 Tables are assigned to each guest who has booked a table. We sat at a round table for three on the left side when looking from the entrance. The atmosphere in the restaurant is too nice... There are many portraits of Hogwarts on the blue walls and many wands lumos lights from the ceiling. If you look closely, you can see that some of the portraits are of 'Patronus.If the glowing animals of the "The Absent Picture Frame" are also lined up, the absent picture frame is also â
Lunchtime orders are not pre-ordered, so order after entering the Harry Potter Café.Café time is 80 minutes.In,Last orders 30 minutes before.Until.
Harry Potter Café menu & ordering on tablet devices.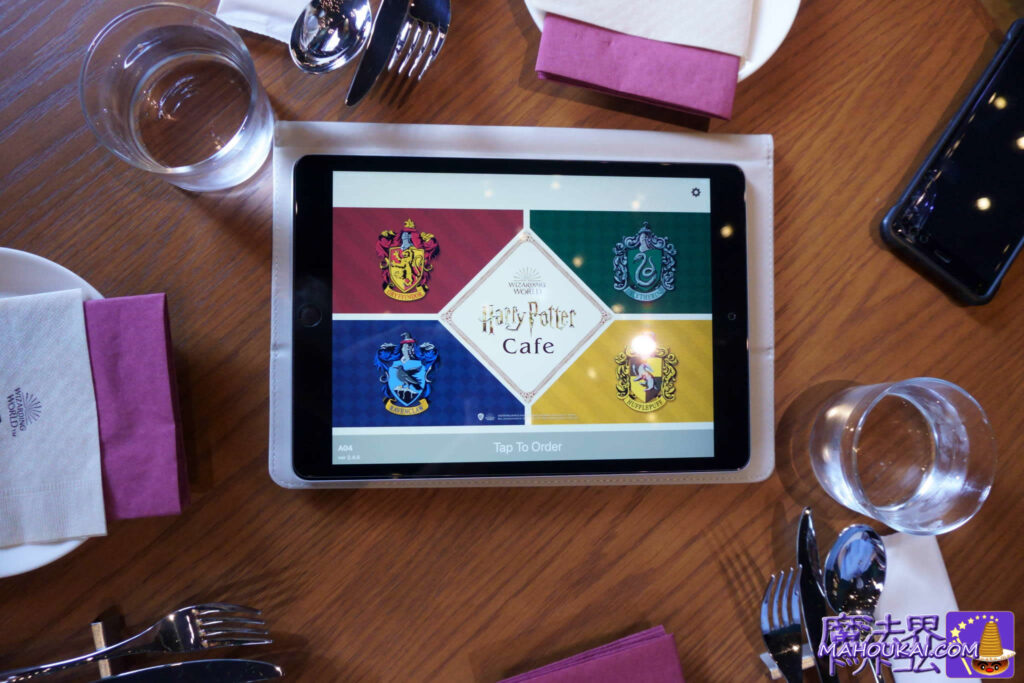 this (something or someone close to the speaker (including the speaker), or ideas expressed by the speaker)Harry Potter Café Photo-illustrated menu of tablets.to decide what they want to eat and order. The entire menu is presented and exclusive Harry Potter Café merchandise is also ordered on the tablet. (Unfortunately, you cannot order from the takeaway menu.)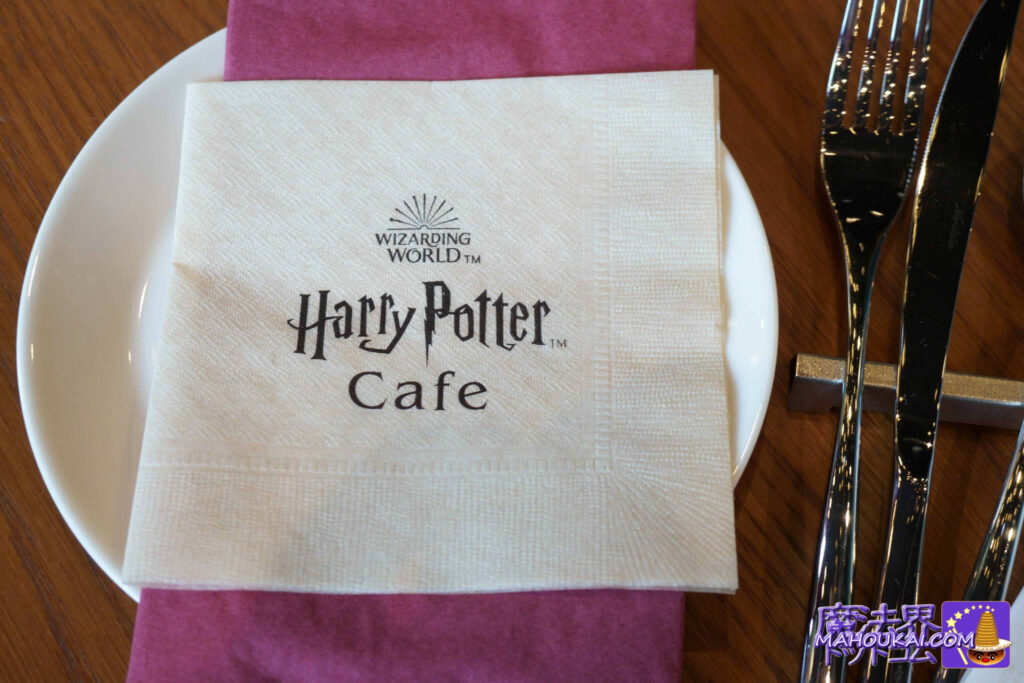 The three of us had to find out what each of us wanted to eat and...
Lyla.
Mr. is in advance.
WEB Menu
I had already made up my mind (laughs) to go to the restaurant after seeing the food... I work fast! I, Pancake Man, also come for dinner in the evening, so we ordered dishes other than those served for dinner.
Now let's get down to business and start the meal report at Haripota Cafe Akasaka...
Gryffindor stew|Harry Potter Cafe Akasaka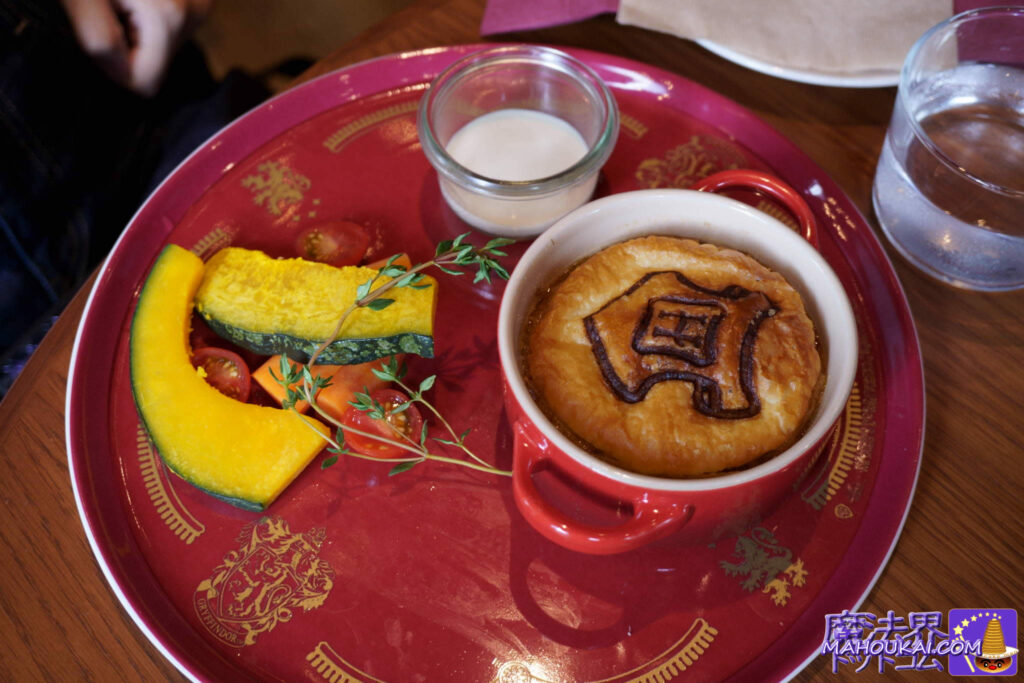 The Gryffindor house colours, red plate with the Gryffindor crest and lion, and the bowl with the stew in matching colours. The top of the stew is covered with a pie branded with the Hogwarts crest.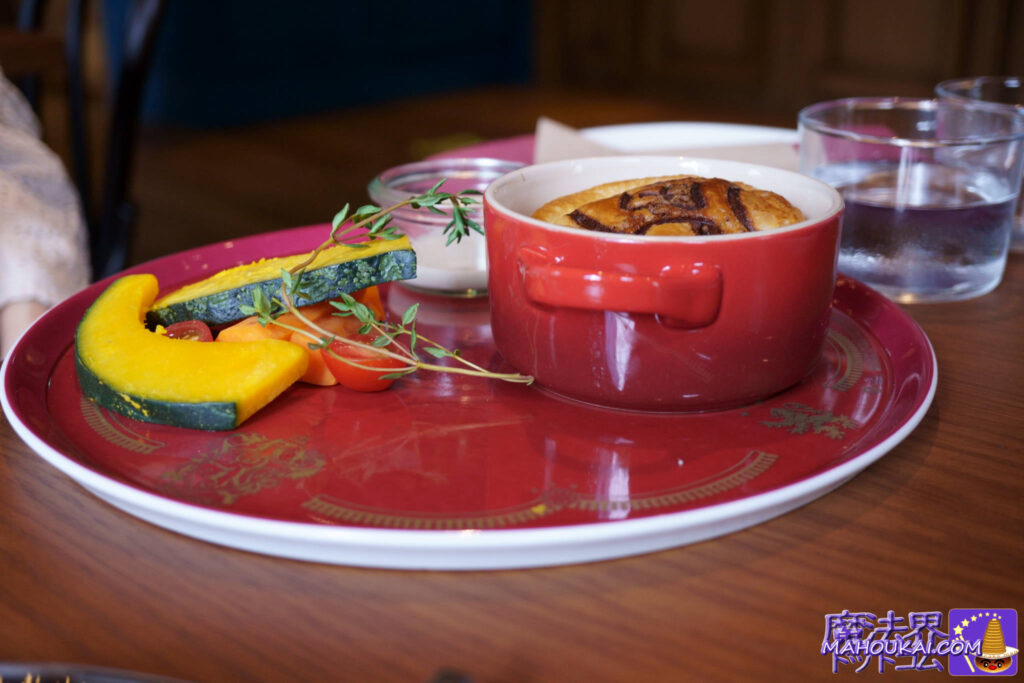 It looks like a small container, but I ate it.vaniThe volume was more satisfying than it looked, according to Mr.
Ravenclaw stew|Harry Potter Cafe Akasaka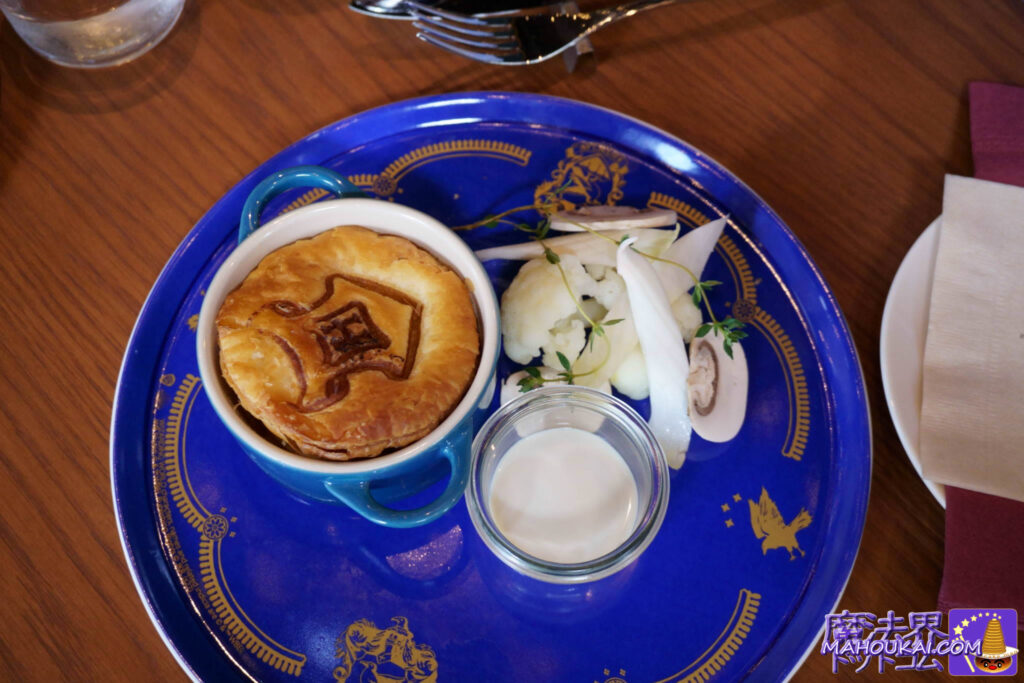 Ravenclaw stew comes on a blue plate with the Ravenclaw dormitory's symbolic colours, crest and symbolic clay eagle... The accompanying vegetables are different for each dormitory.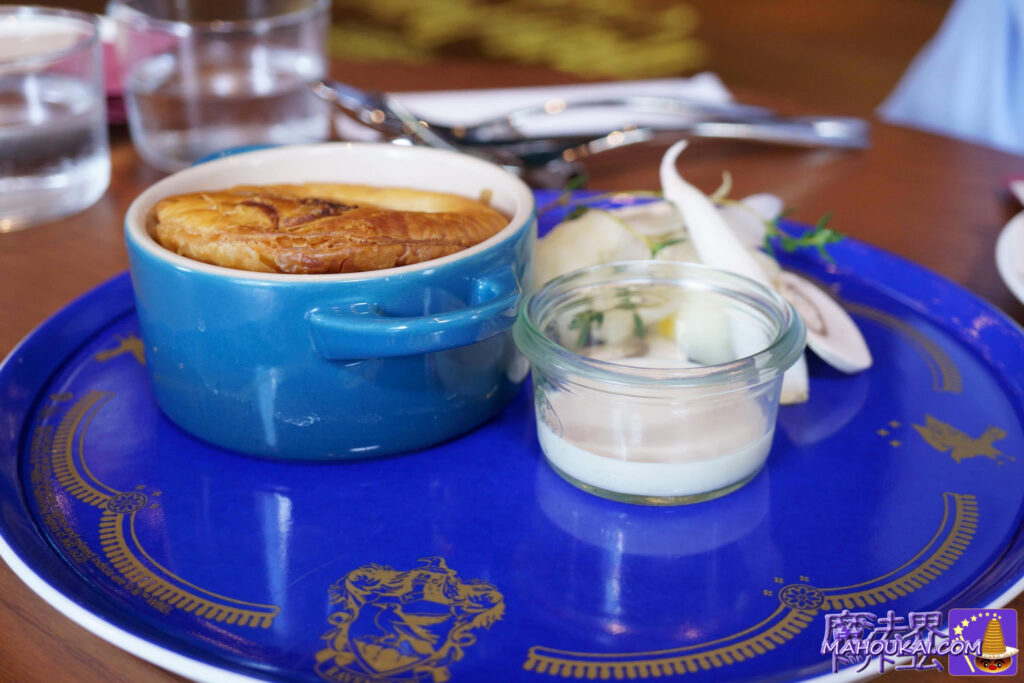 Lyla.Mr. Kwon also commented that, despite the compact appearance of the bowl, he felt quite full when he had finished eating it.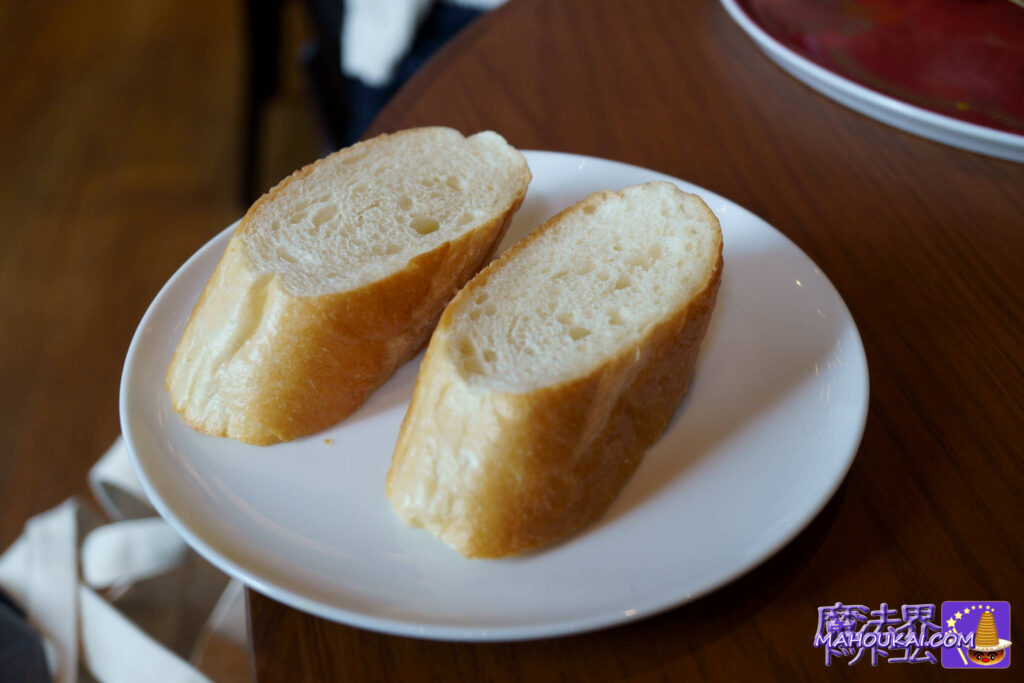 The stew in the four Hogwarts dormitories has a 'Hogwarts stew'.baguette' or 'rice (esp. when served on a plate)â
Hogwarts Steak Pie|Harry Potter Cafe Akasaka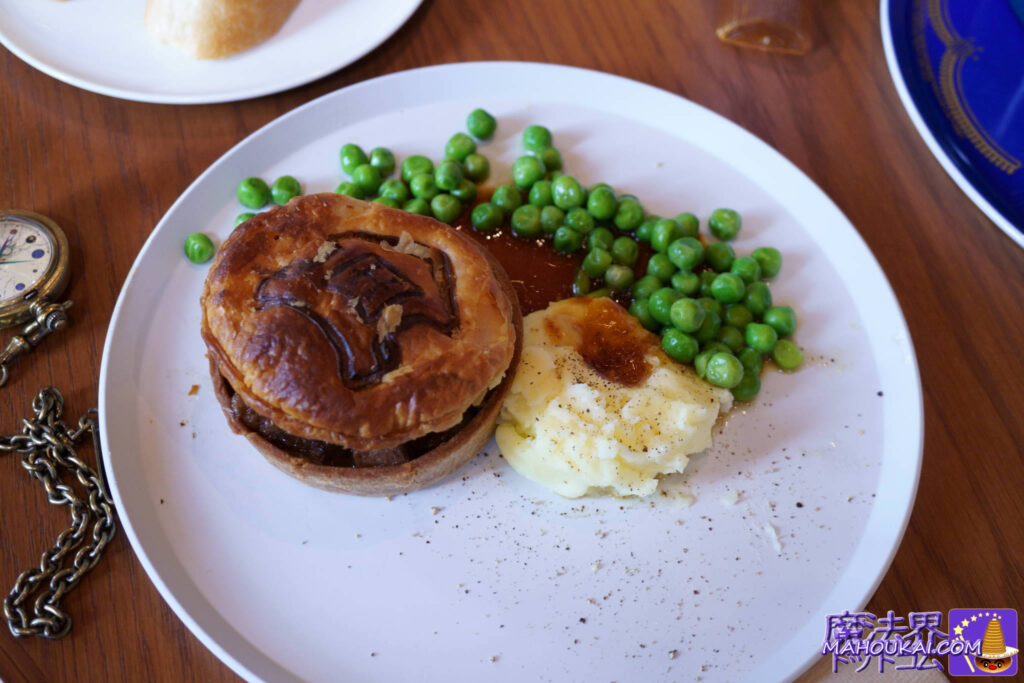 A dish of pie crust, mashed potatoes and green peas. The appearance is simple, as is typical of British food. As a lover of British food, I am excited even by this appearance (≥▽≦).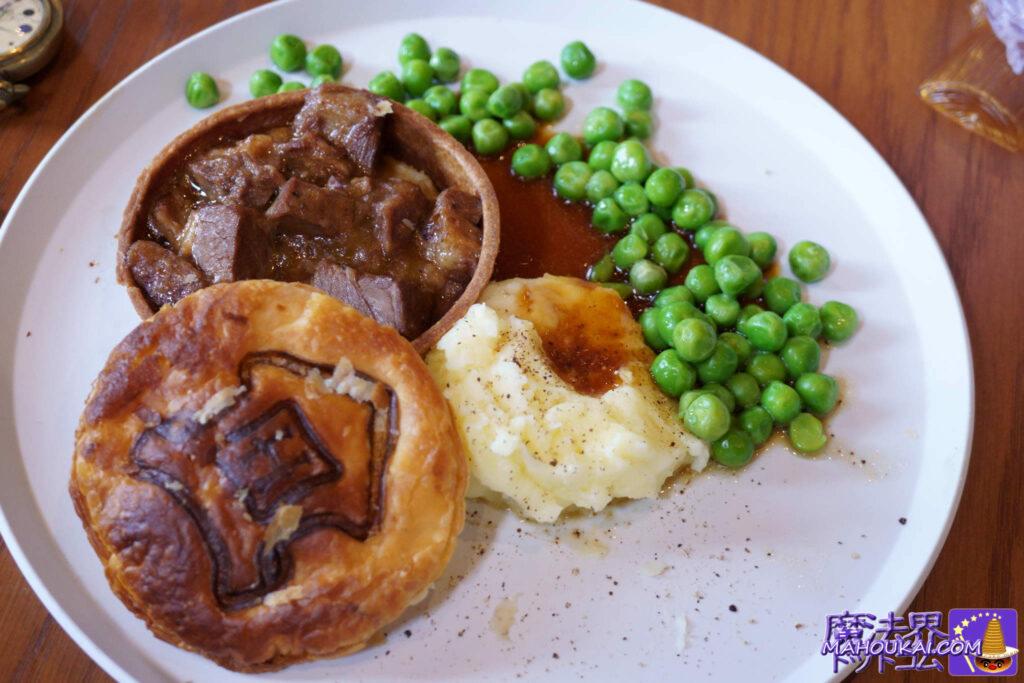 When the pie crust lid was removed, inside was a delicious bite-sized piece of meat and plenty of sauce... Slobbering wow, this steak pie was excellent. The meat was just the right amount of tender and juicy! The pie crust of the dish was also delicious... both the mashed potatoes and the green peas had a rustic taste, but were also rich and delicious! Although the plate looks not very hearty, when you finish it, your stomach is about 60% full and it's a medium-sized portion.
Half an hour before the end of the meal ... hurry up and order more.
There were four non-alcoholic cocktails available, and we decided to order three of them so that we wouldn't have to share... but the two of them took the cocktail that looked so fun first.
Here are the drinks the three ordered! ♪ Non-alcoholic cocktails named after magic spells ♪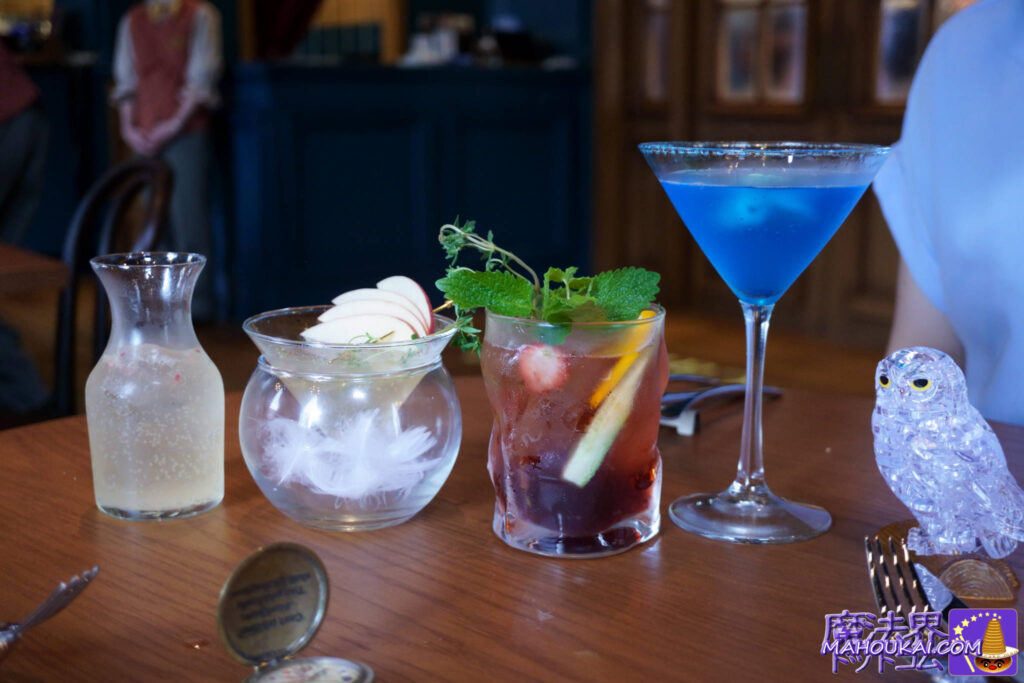 All the non-alcoholic cocktails at the Harry Potter Café are named after and themed around magical spells from the Harry Potter books. You'll feel out of the ordinary from the look of it... The beautiful owl on the right...Lyla.These are the items that Mr.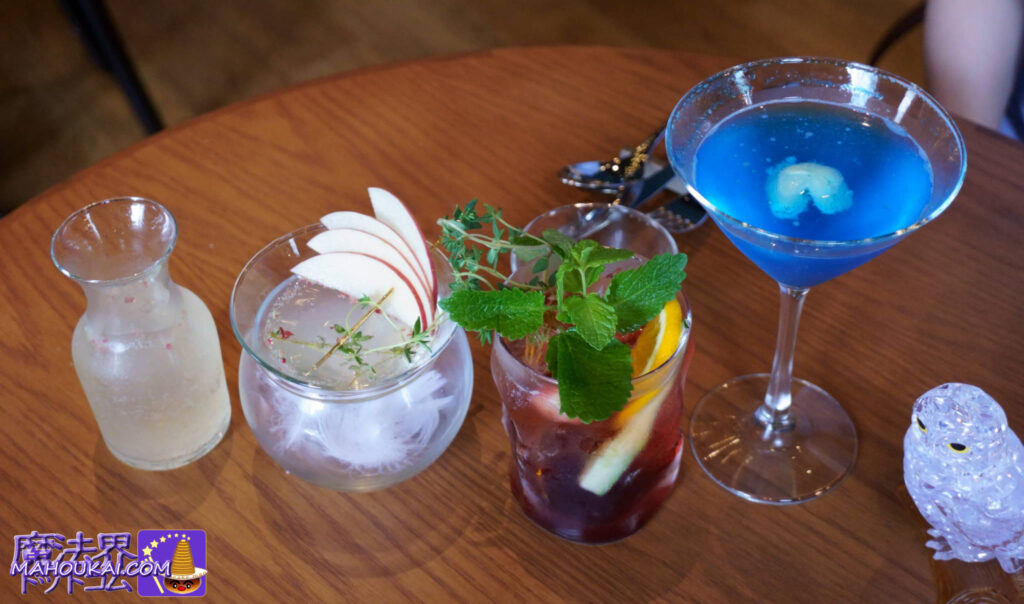 Expecto Patronum |Non-alcoholic drink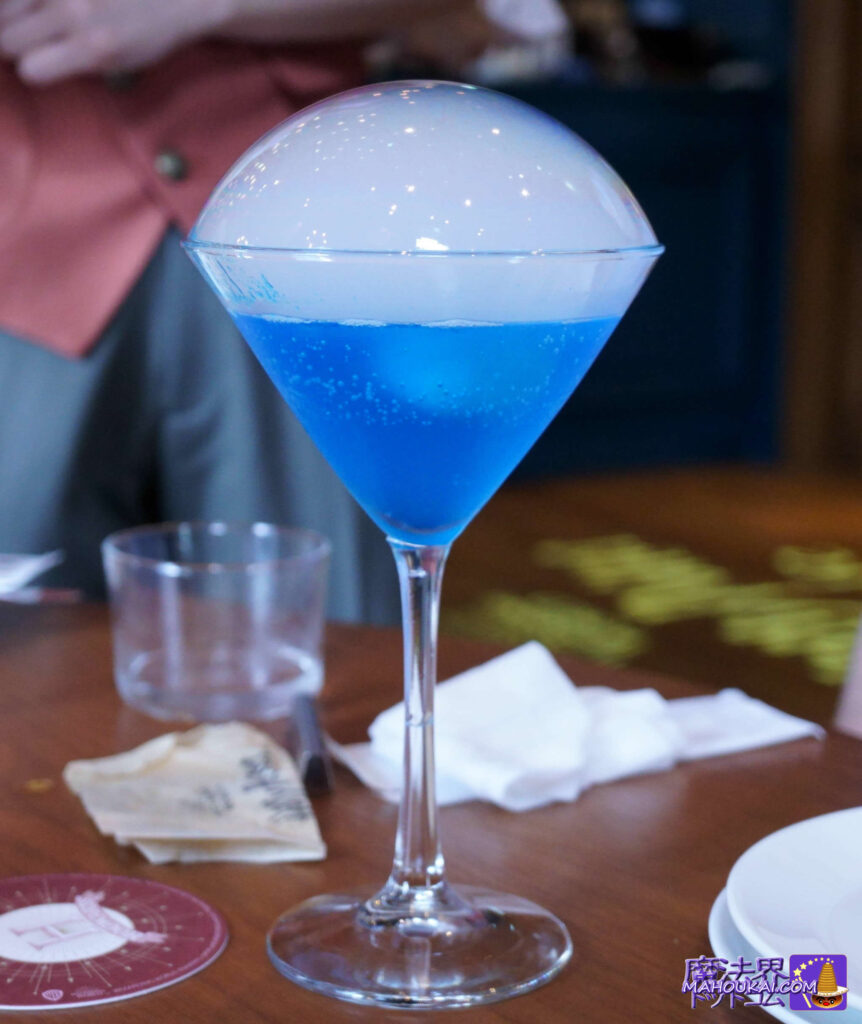 Non-alcoholic drink, 'TheExpecto Patronum.was a strange and beautiful non-alcoholic cocktail covered with this kind of shavon at the next point of the offering. The waitress witch will explain it to you, so please listen to her. The waitress explains and switches talk.USJ, "Harry Potter Area."Or even more fun than that. w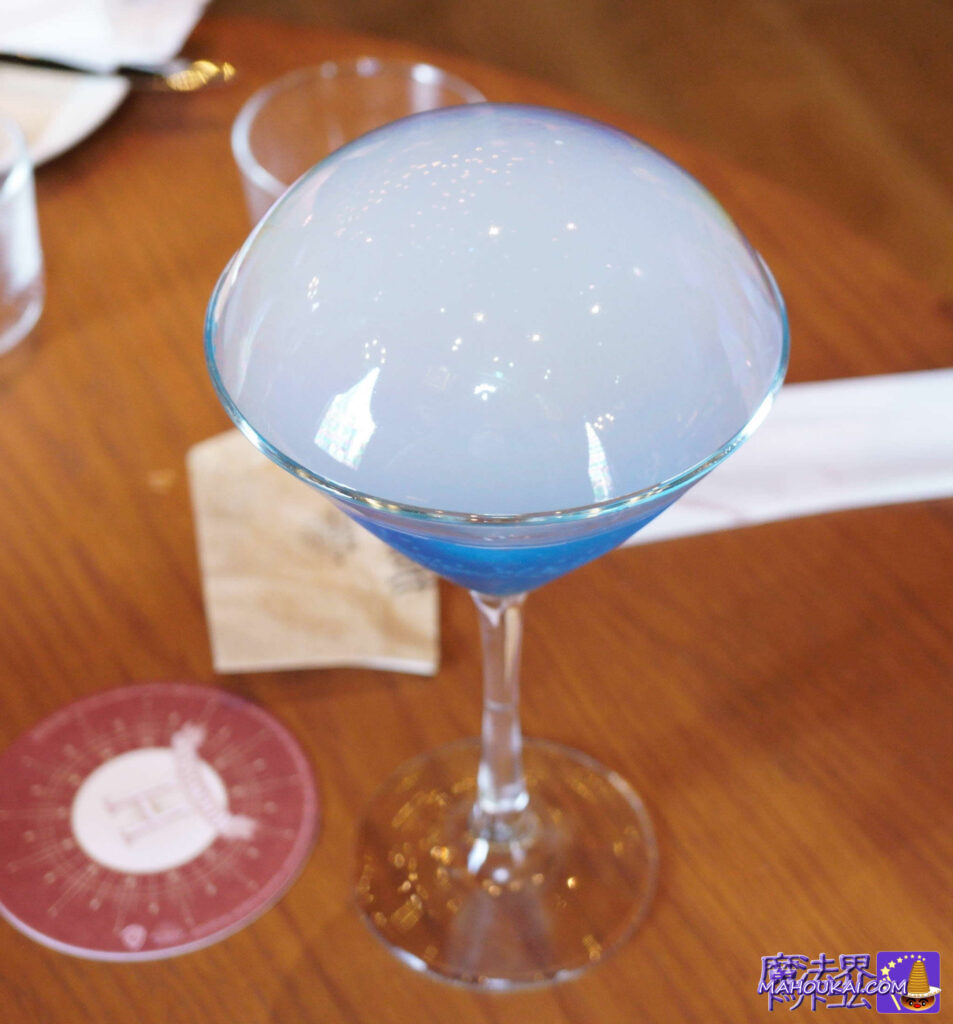 When you break the shavon that expands into a dome, smoke rises from within, as if a patronus had appeared with the spell Expecto Patronum â
Wingardiam Leviosa|Non-alcoholic drink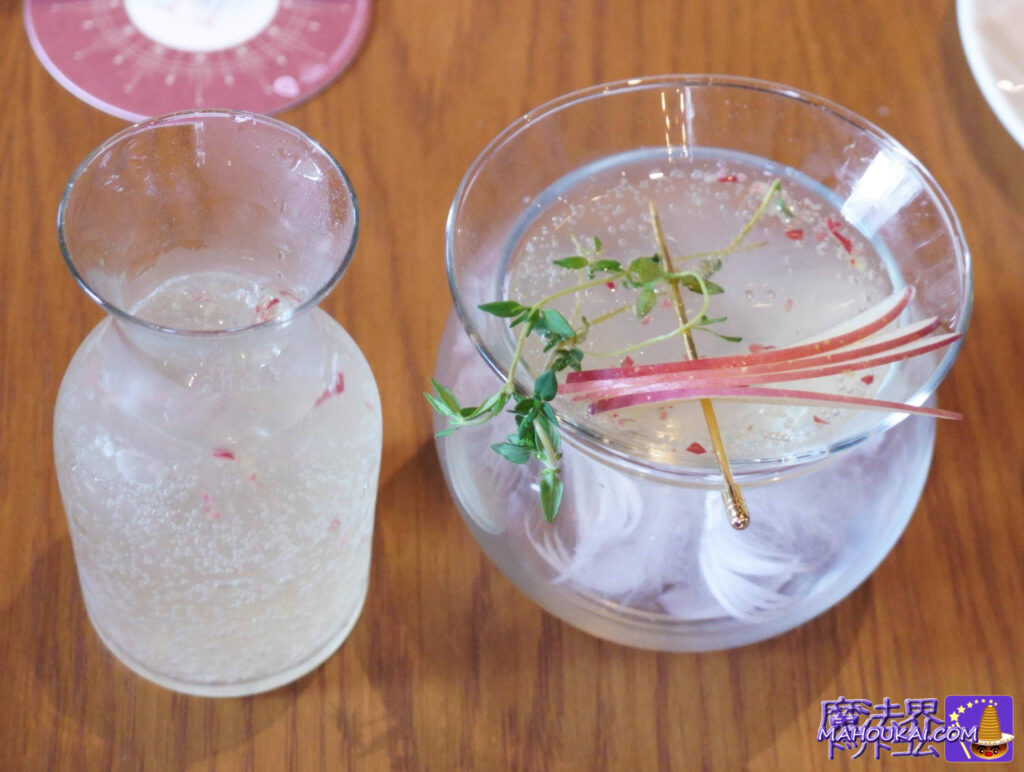 Non-alcoholic drink, 'TheWingardiam Leviosa.'. It is divided into a magic juice bottle and a glass. The bowl that serves as the base of the glass is filled with white feathers that might be used in levitation lessons at Hogwarts. Please note that the feathers are not edible.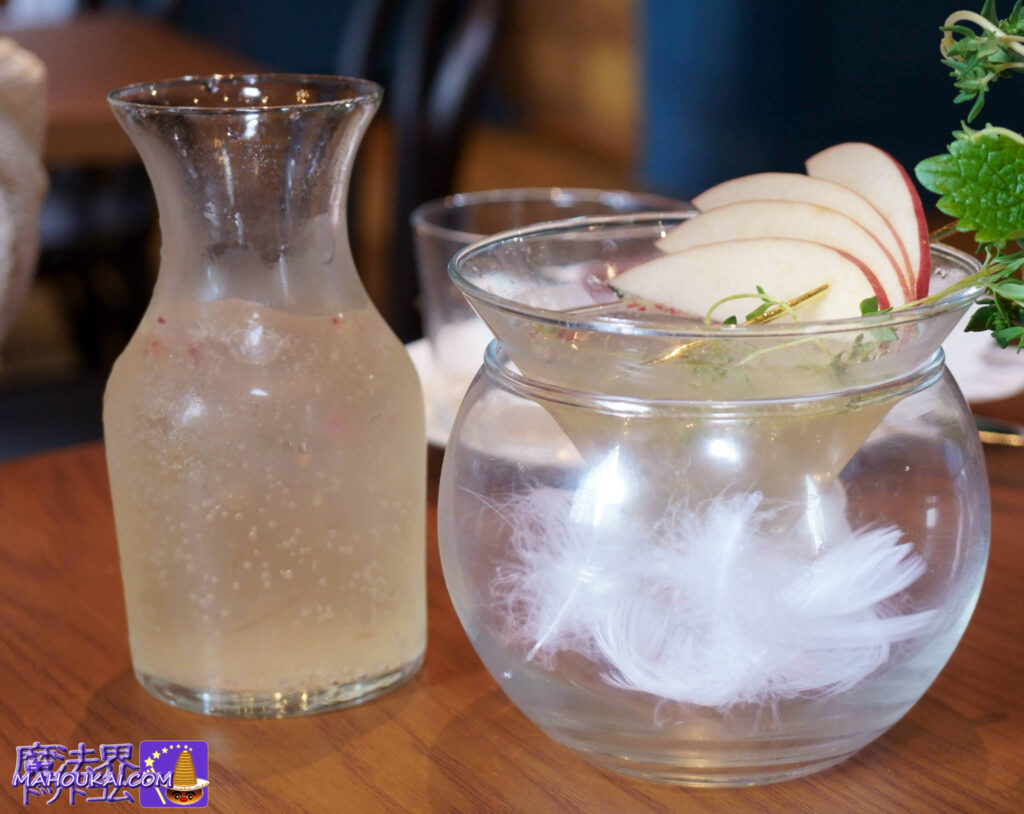 He brought his own walking stick.vaniMr. waved his wand and said the incantation, 'Wingardiam Leviosa.I was playing with floating glasses while chanting '≥▽≦' (≥▽≦).
It's a lovely, dainty looking drink...
Herbivikas|Non-alcoholic drinks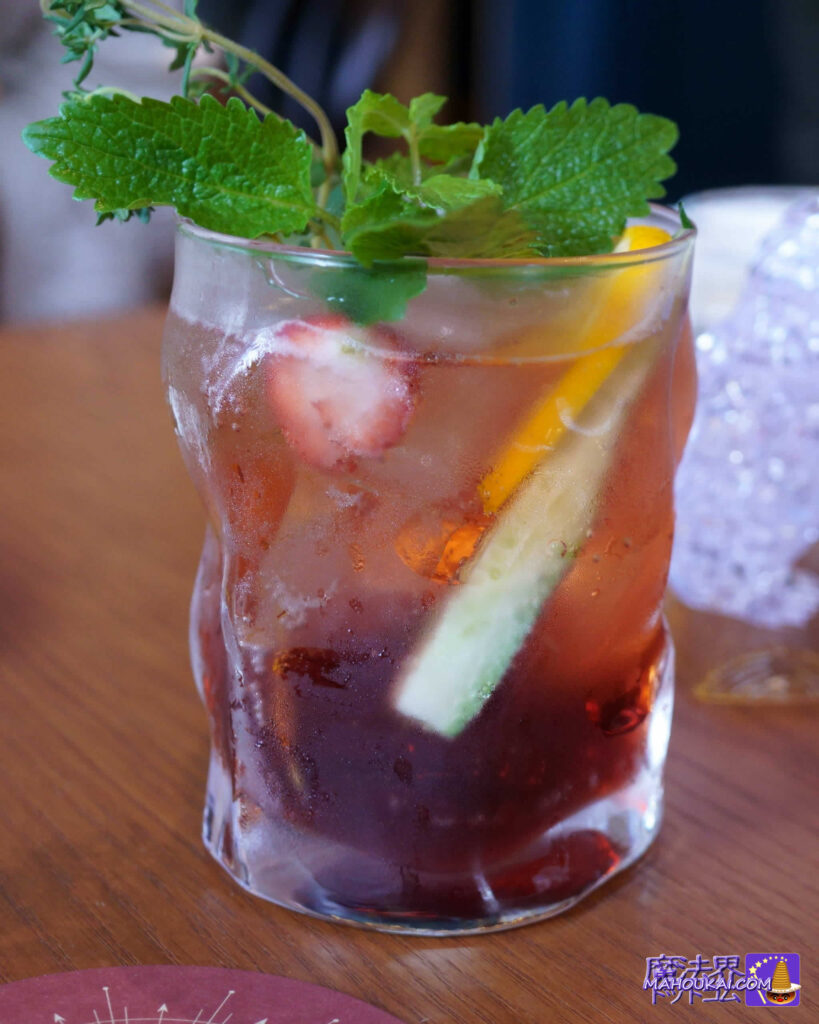 Non-alcoholic drink, 'TheHerbivikus.'. Huh? Did Harry Potter ever have a magic spell called 'Herbivicus'? If you thought so, you are right! It's actually a spell that didn't appear in the films or the original novels, but appeared in the games. I didn't know this because I didn't play the game either.
It looks plainer than the other two, but it tastes so much better... I can't explain it well, but it's a fruit and vegetable juice with a mature taste... When you drink it, the aroma of the herbs on the glass comes into your nose like a flower, making you feel like you're in a magical world that is not a Muggle world (my subjective and Image. I don't usually go to bars, so my knowledge of cocktails is zero.)
Hogwarts coaster is a bonus â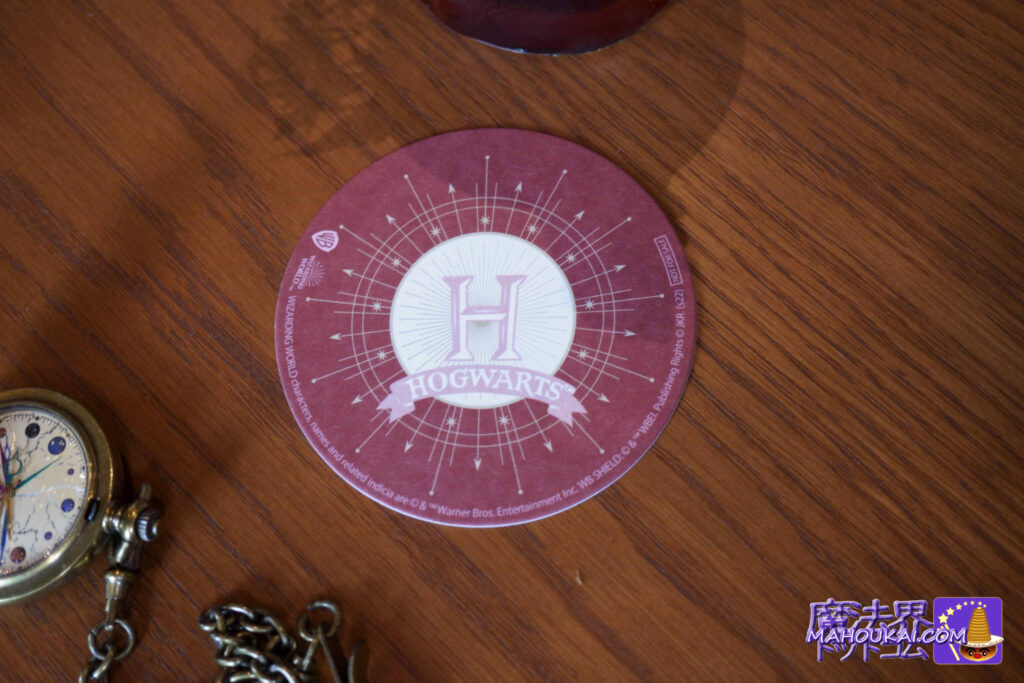 Order a non-alcoholic cocktail and get a Hogwarts-designed coaster♪ Left.Dumbledore's pocket watchis a personal item. w
And, and since he goes by the name of Pancake Man, you can't miss the after-dinner dessert! Even if you're full (laughs).
Hedwig Cake|Harry Potter Cafe Akasaka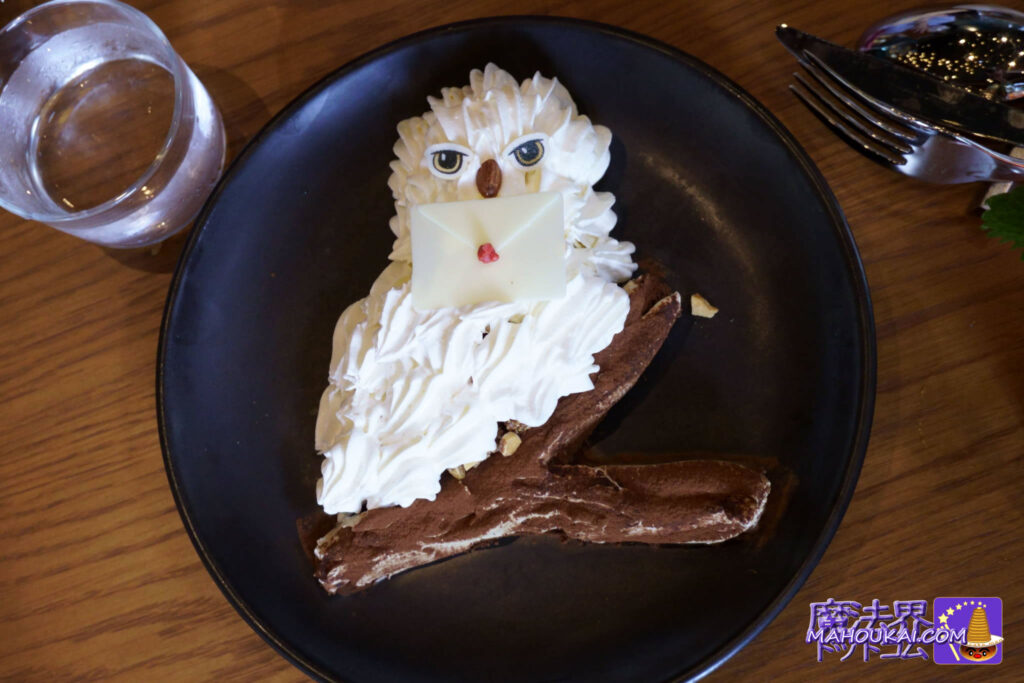 vaniThe "Hedwig's Cake" ordered by the three of us is quite large in size and looks like a white owl Harry's pet "Hedwig" perched on a tree branch and carrying a Hogwarts letter in her mouth with a beak.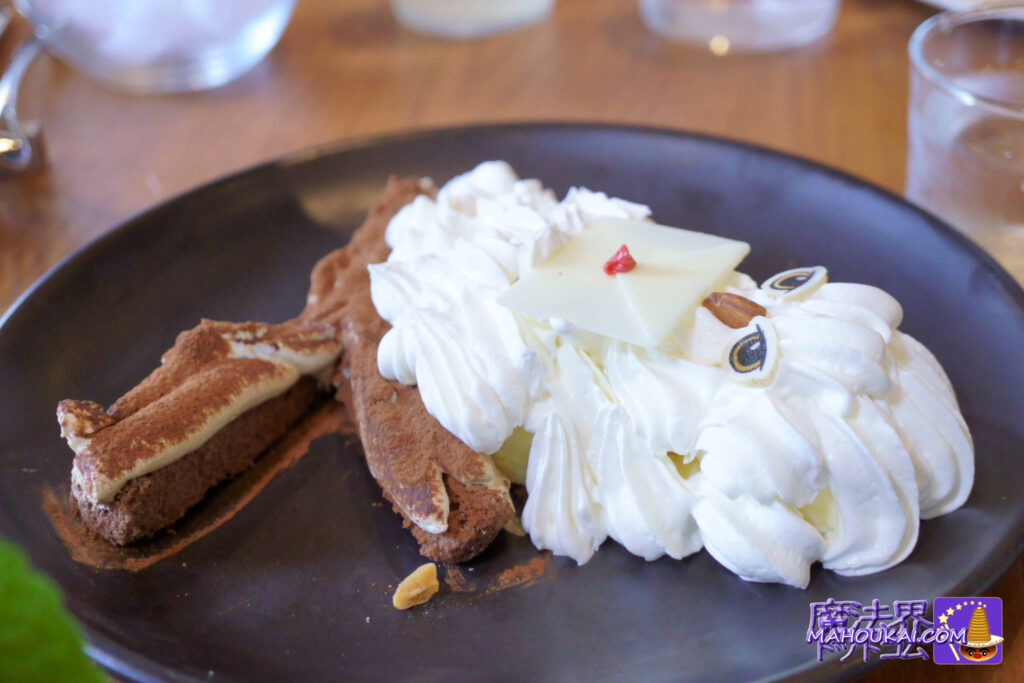 As it turns out, the taste is delicious but the whole thing is sweet, so unless you have a very sweet tooth, it might be tough to get a plate by yourself (laughs). 3 or 4 people sharing seems like a good idea. The tree branch is tiramisu, with Hedwig's whipped cream, sponge and ice cream hidden in the head.
vaniAccording to Mr. Awww, everything was sweet wow.
Eatonmess Goblet|Harry Potter Cafe Akasaka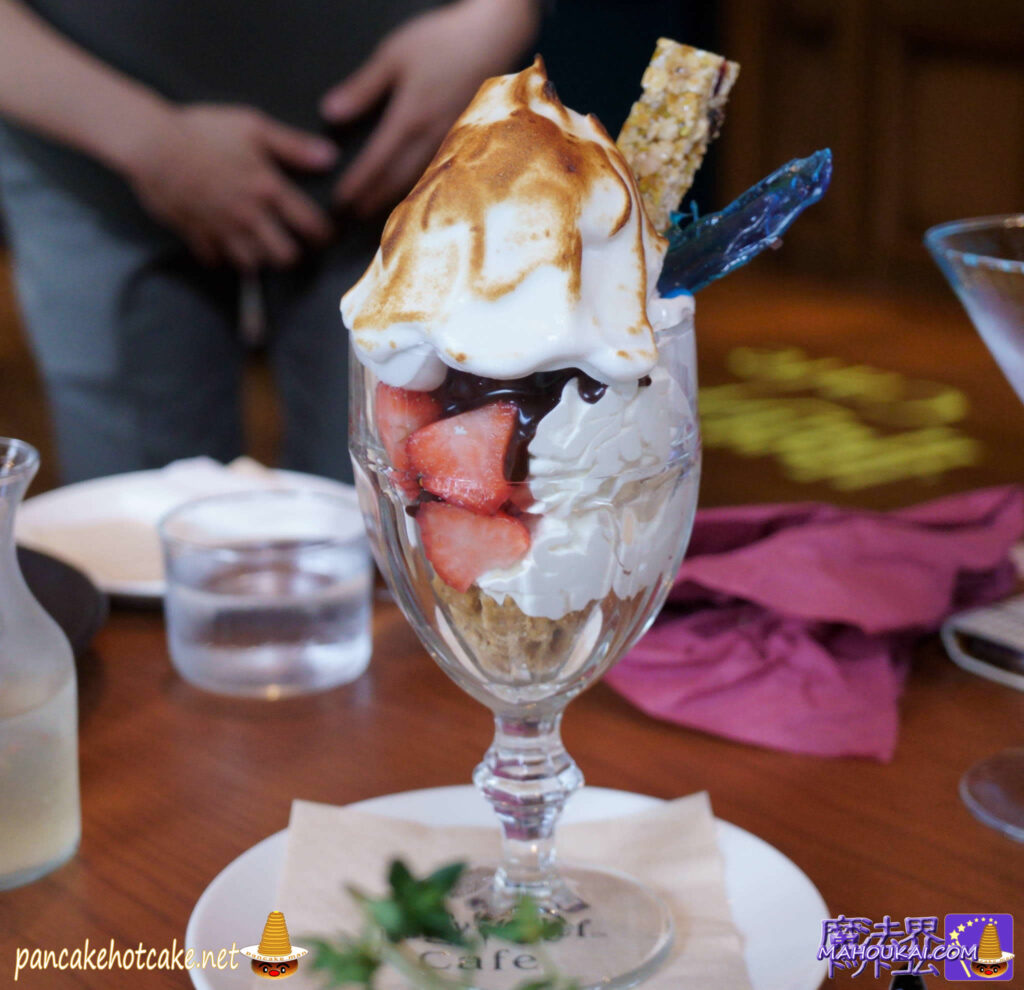 I ordered a parfait. The Etonmess goblet was also quite large when it came out (laughs) and was quite hearty as per its size (sweat). I enjoyed the traditional English sweet 'Etonmess', which has a lot of cream, strawberries and meringue pastry, and has a delicious taste and texture.â
The volume of drinks & sweets will fill you up if you only have a small stomach.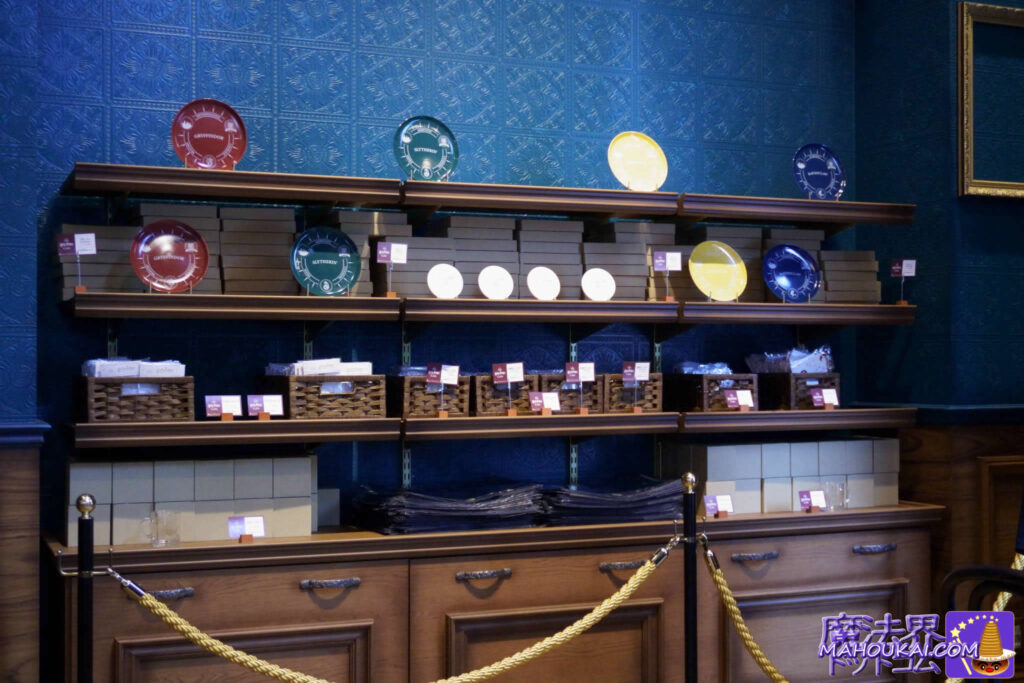 Harry Potter Cafe Akasaka Limited edition goods are displayed in the shop.Customers ordering scones and other items for take-away.can also enter the shop to see and choose goods. Eat-in people can also see and buy.
Hogwarts Portraits|Harry Potter Cafe Akasaka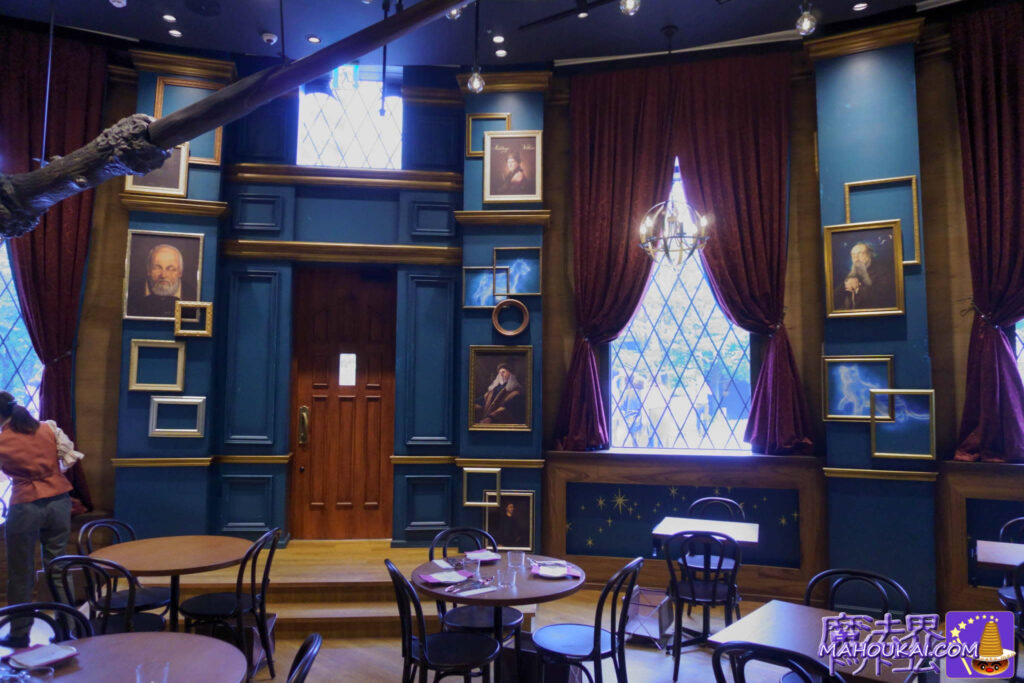 Hogwarts portraits in the Harry Potter Café, where famous people stay! have stayed there. For example.Portrait of a wizard in the centre of the front.Ya,Portrait of a young man below the front.are very famous people... I'll link you to the answer page if you're interested... Ask the witch in the café, she might be able to explain it to you! (Akasaka Portraits also featured on the commentary page of the Grand Staircase â)
Harry Potter's giant glowing toy wand!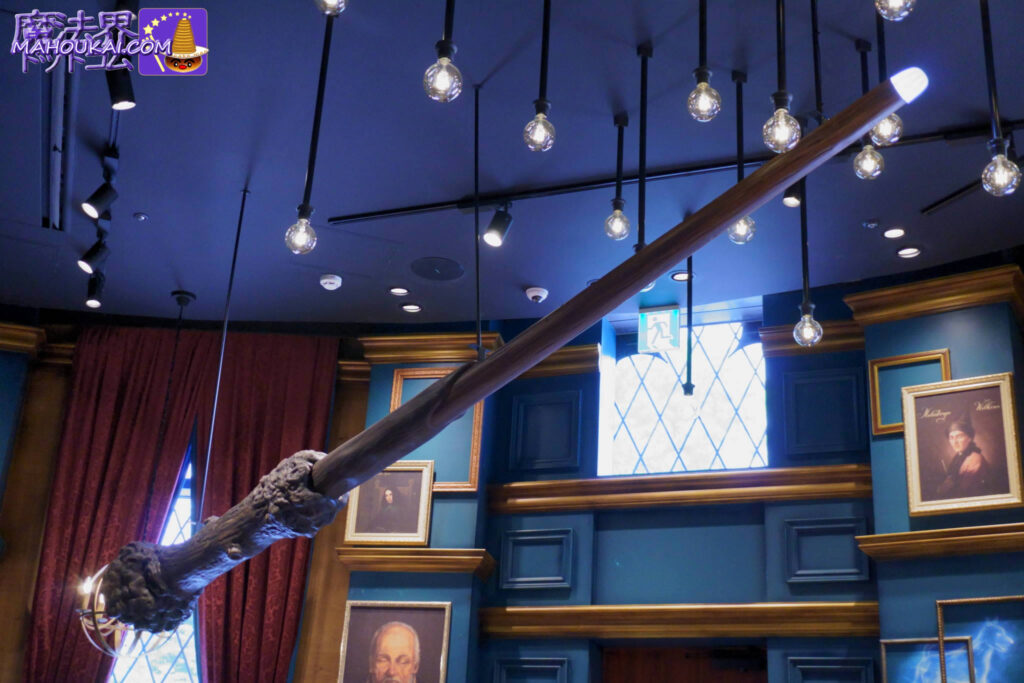 There is a huge wand of Harry Potter mixed in with the lumos lights on the ceiling, but it does not look like a replica of a movie prop, but rather a giant LED wand of the Harry Potter toy! (I would like to ask the designer if he intended this or if he did it without knowing it. Unique â
Incidentally, if you shout the incantation 'Nox' loudly enough to turn off the wand light... (you can probably hear laughter from inside the shop, www. Nothing will happen.)Voice-activated wands are on display and for sale at the Mahoudokoro Akasaka shop.I am doing.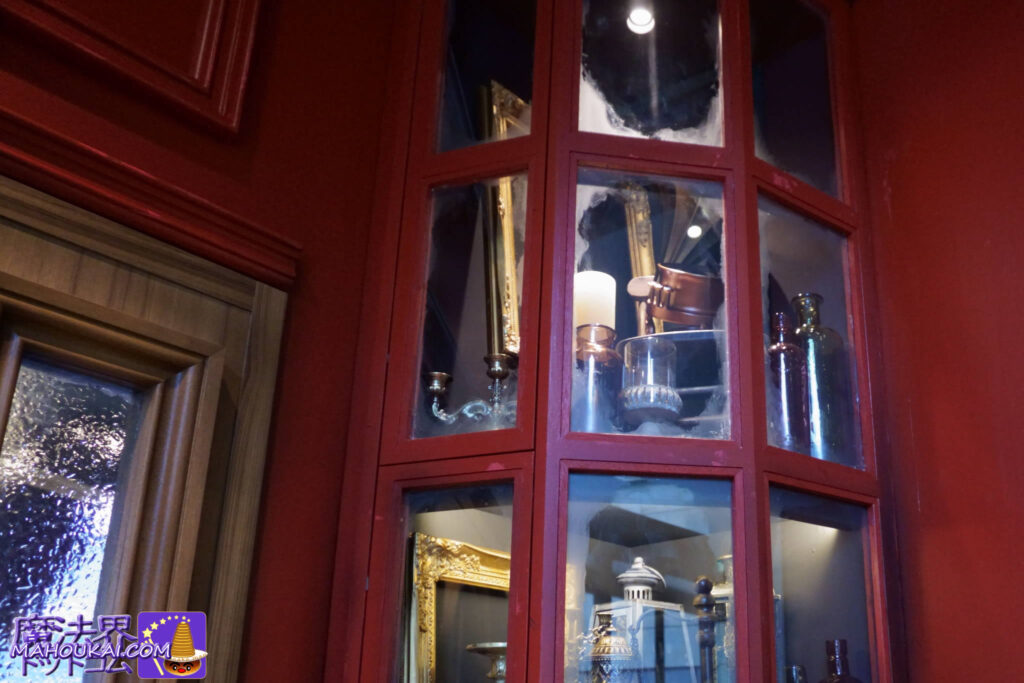 No - I'm full (≥◇≦) It was delicious! That's what I'm talking about.Kitchens & Services by Transit.It's... all the food, drinks and sweets are delicious (≥▽≦).
Lyla.Mr,vaniI also enjoyed talking about Harriotta with Mr. It was a very productive 80 minutes, as I got to hear stories and thoughts that I hadn't experienced. In fact, due to the amount of food being served, they extended my time in the room a little bit, so about 100 minutes went by very quickly. Thank you very much to the two of you who were with me. Thank you very much.
The key to Harry Potter Cafe Akasaka is that it is made to order, so it may take 15-25 minutes to be served. As with all good pancakes and sweets, they taste best when they are freshly made! And food and sweets that are ordered and then started to be made take a good amount of time. And this time it's an elaborate wizarding world menu.Â
So if you order early, before the last order comes, you will have time to eat slowly. I would also like to thank all the witches who were so kind to respond and consult with us in a nice way... and of course, all the wizards who are not house servant fairies in the kitchen...
This means I'm really looking forward to dinner in the evening... and I'll be following you.Harry Potter Café dinner reportto enjoy........
Eat-in and take-out customers can buy... or buy from the online store...
Map (MAP) Harry Potter Cafe & Akasaka area Harry Potter Wizarding World
Nearest station: 2-minute walk from Akasaka Station on the Tokyo Metro Chiyoda Line.
Harry Potter Cafe Akasaka
Food report] Lunch Report section
☛https://t.co/6oKcwopyKF
I enjoyed a delicious lunch, drinks and sweets with my fellow Haripotters! 😋

Thanks for accompanying me♪@eddie_srs three @Lyla_minstrel three# Akasaka #HarryPotterCafe # Harriotta Café pic.twitter.com/Xl9GMdKmU8

- MAHOUKAI.COM wizardingworld.com Super Commentary Guide to Harry Potter & Fantabi (@mahoukaicom) June 19, 2022