Hello! I'm the Wizard Pancake Man Dumbledore.
("omega") no.Harry Potter's Wizarding World of Hogsmeade Village at Universal Studios Japan (USJ).I'm enjoying Halloween to the fullest... ♪
This report is brought to you by these three men from the East.
Teachers !!!!! pic.twitter.com/4oSrWqq5TB

- Kisara / Boobs Hasebe (@kisara3tuki) 16 September 2017.
Three professors eating at Mel's Drive-In.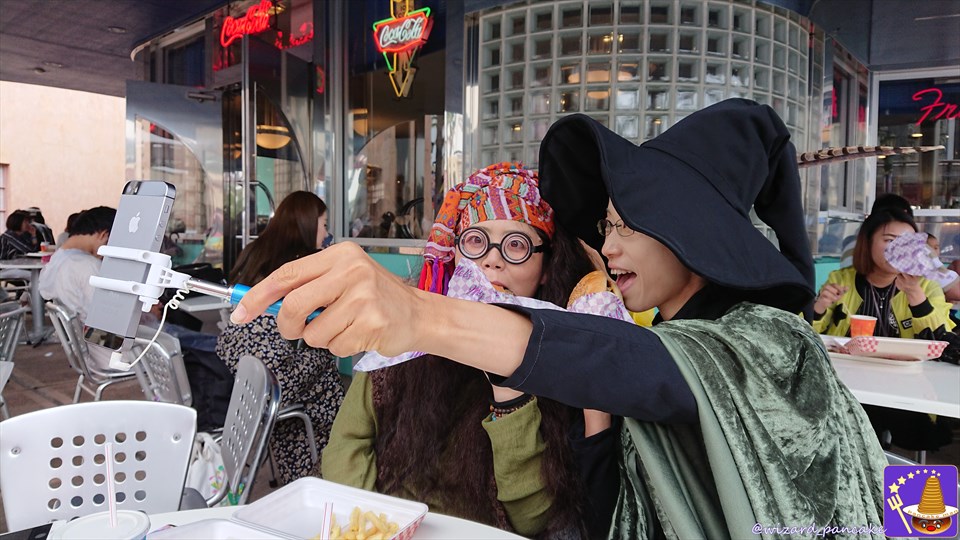 Professor Minerva McGonagall and Professor Sybil Trelawney taking a selfie of the moment of eating.
The ring on Sybil's finger is the focus of attention.
Eyeballs are popping out.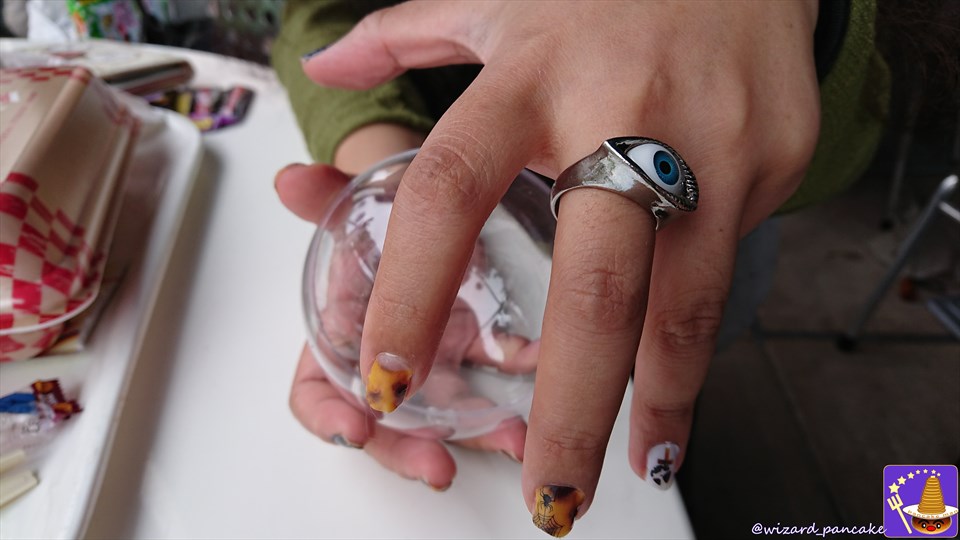 This is amazing! You've come up with a very geeky niche story.
The middle finger of Dr Trelawney's left hand in the film reads.rings with eyeballsYou're putting on the 'I'm not a good person'.
Hogwarts Castle in the rain.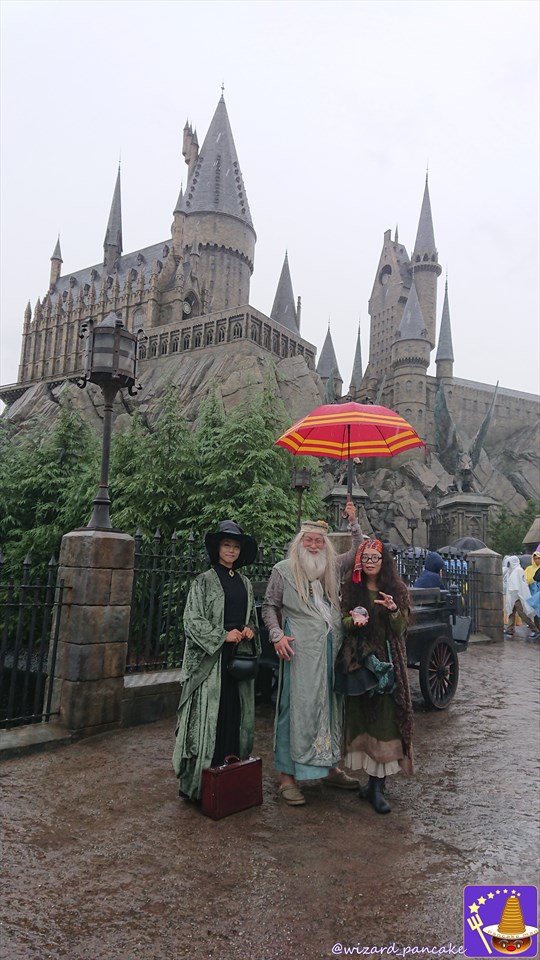 McGonagall, Dumbledore and Professor Trelawney pose for a photo in front of Hogwarts Castle in the rain. I'm just politely informing you that I'm not excluding you from the group.
Minerva and Sybil started taking photos, so I copied them (laughs).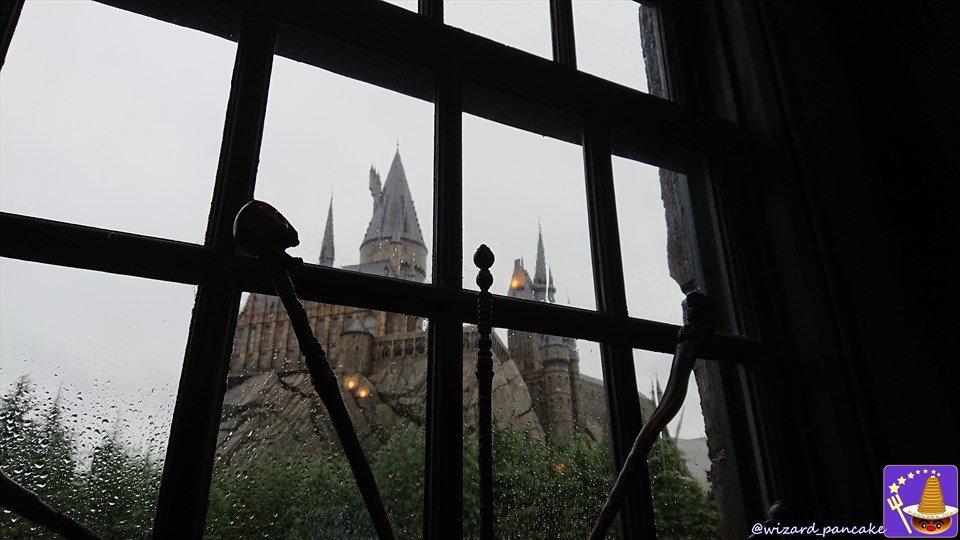 The drops of rain create a very nice atmosphere.
Now, I can also introduce the meal that the three of us had together with Minerva and Sybil.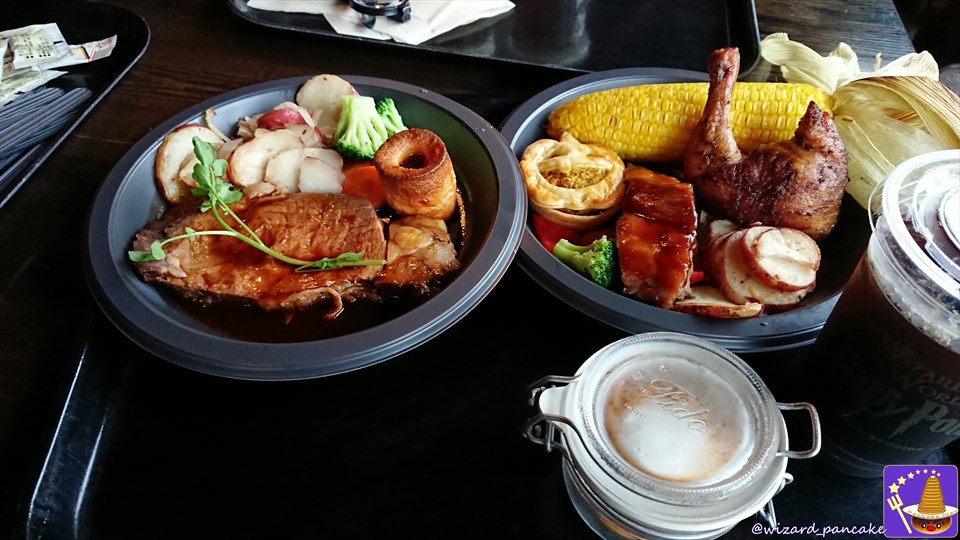 Today we had a richer meal than usual at the Three Broomsticks because we are three adult professors. It's special because the students don't have children.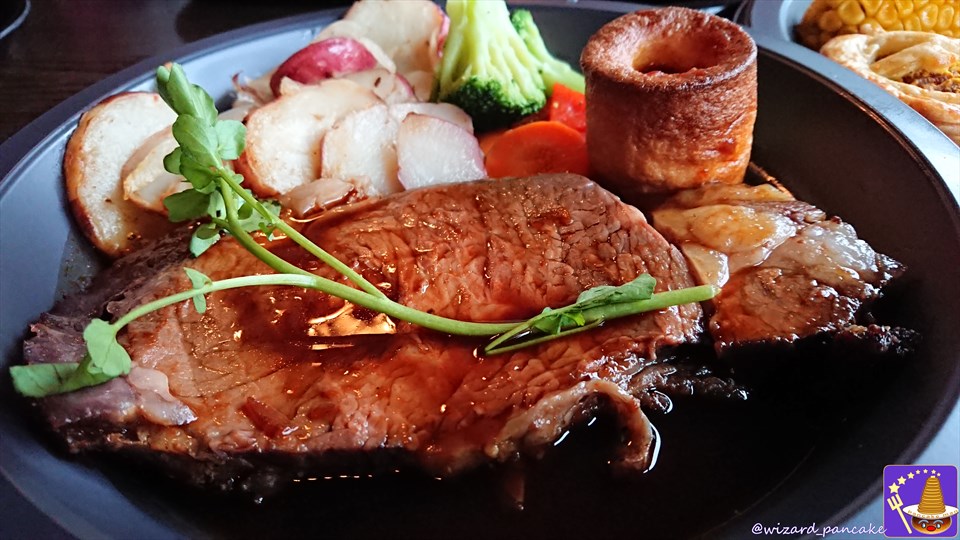 Due to rising prices in the wizarding world,roast beefThe price of the car was about 700 yen higher than it would have been if it had been a Weasley's. (Thrill - Weasley would have said...).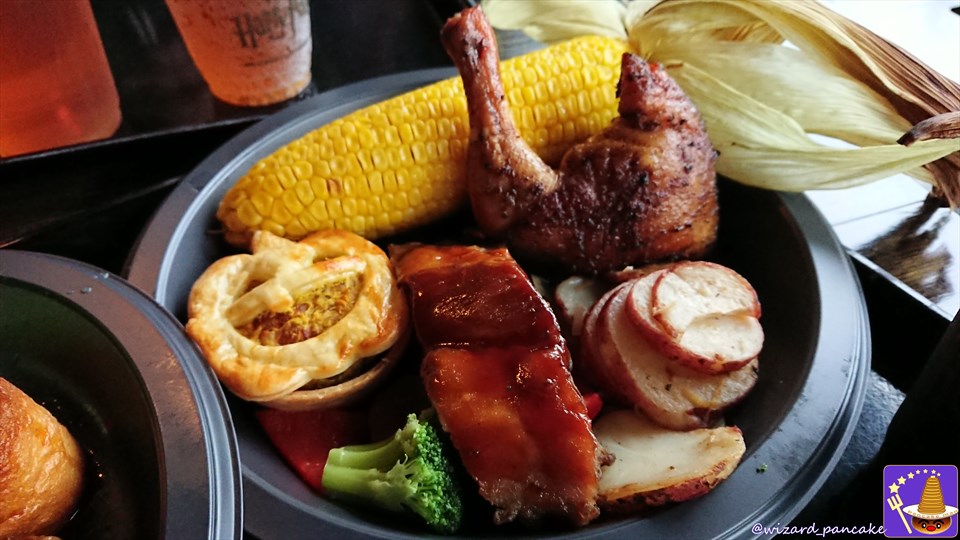 Halloween plate from the Three Broomsticks' Halloween-only menu.comes with a pumpkin pasty ♪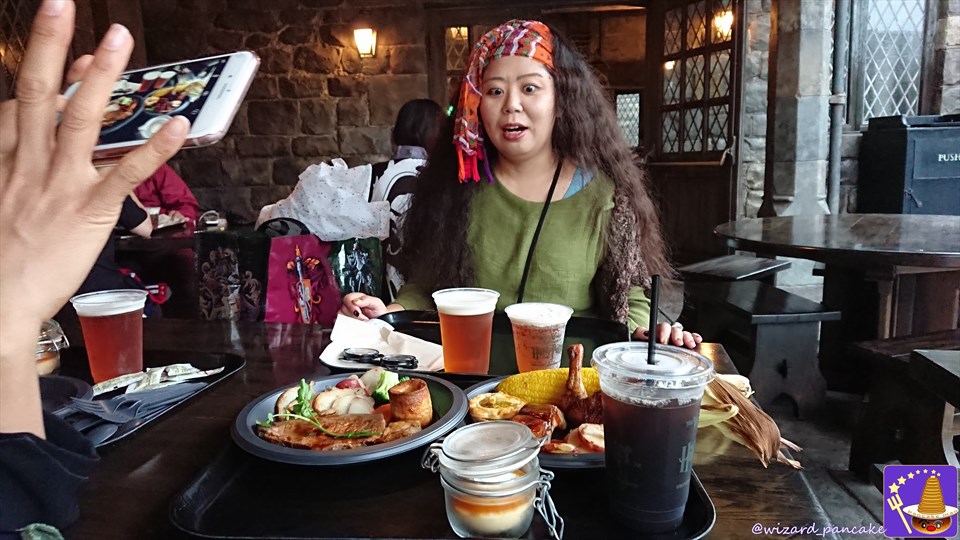 Sybil is surprised when she takes off her glasses to enjoy a sumptuous meal (laughs).
In fact, it was the first time for 'Lord Hibiki Sybil' to visit the Harry Potter Area of the USJ Wizarding World. So everything was a first for her, a first for her.
Naturally,butterbeerIt's also the first time I've ever had a w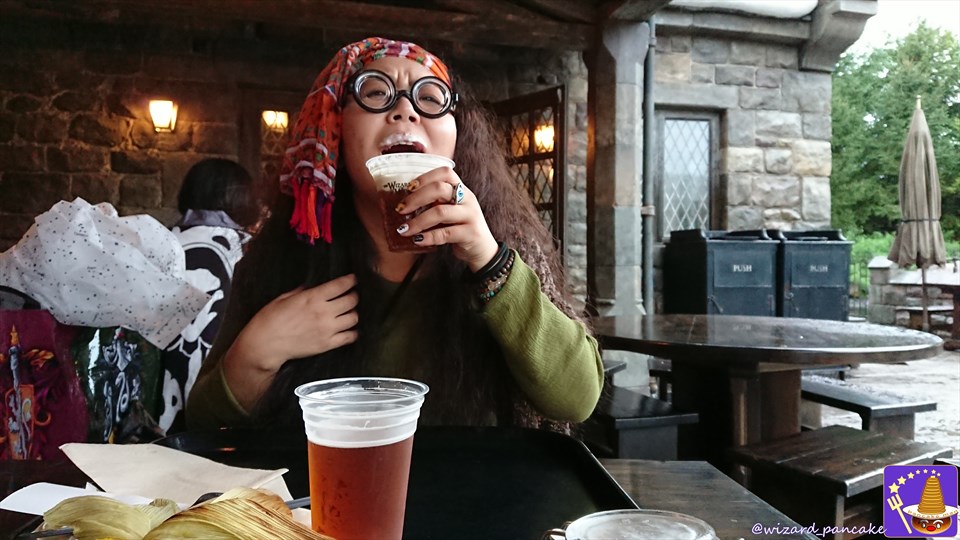 He took a sip and frowned at the World Wide Web.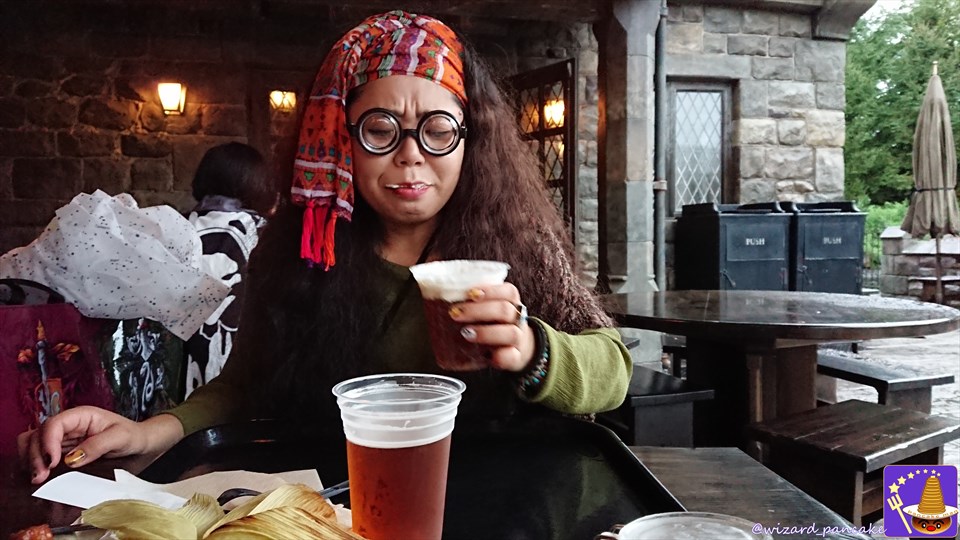 She doesn't have a sweet tooth, but she was surprised at how sweet it was.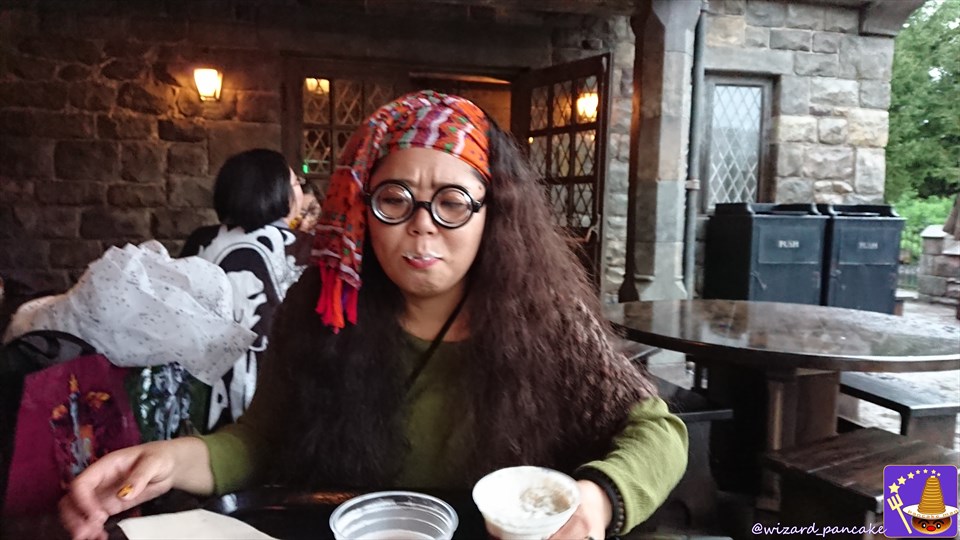 Send out owl mail at the owl post office.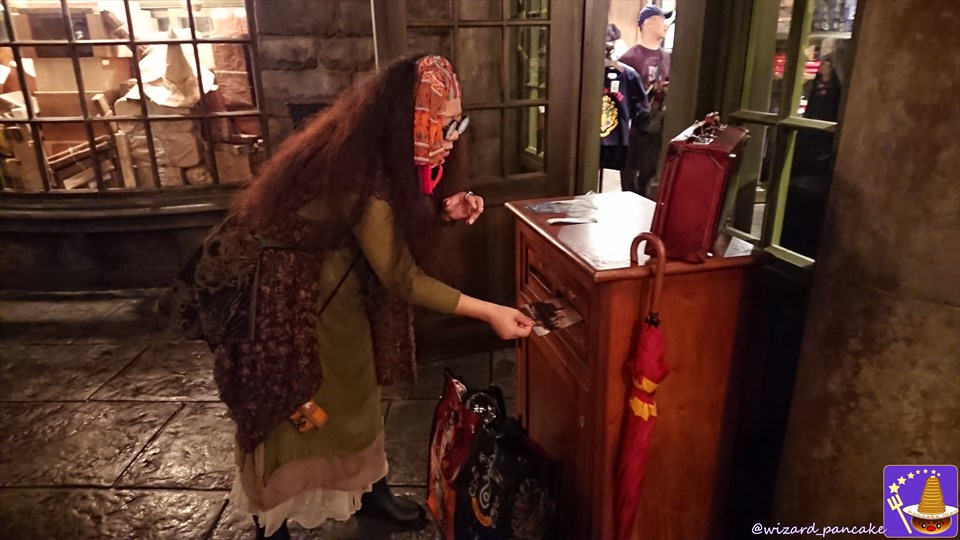 The owl post is actually delivered when you post it to this owl post box. The postmark will have the words 'OWL POST' and an owl postmark on it.
Detailed report:Â Send a letter by "Owl Mail" from the "Owl Post" in the USJ "Harry Potter Area".
The Pancake Man.'Map of the ninja'-' (used in place of '-')In Sybil, who writes her name and footprints in the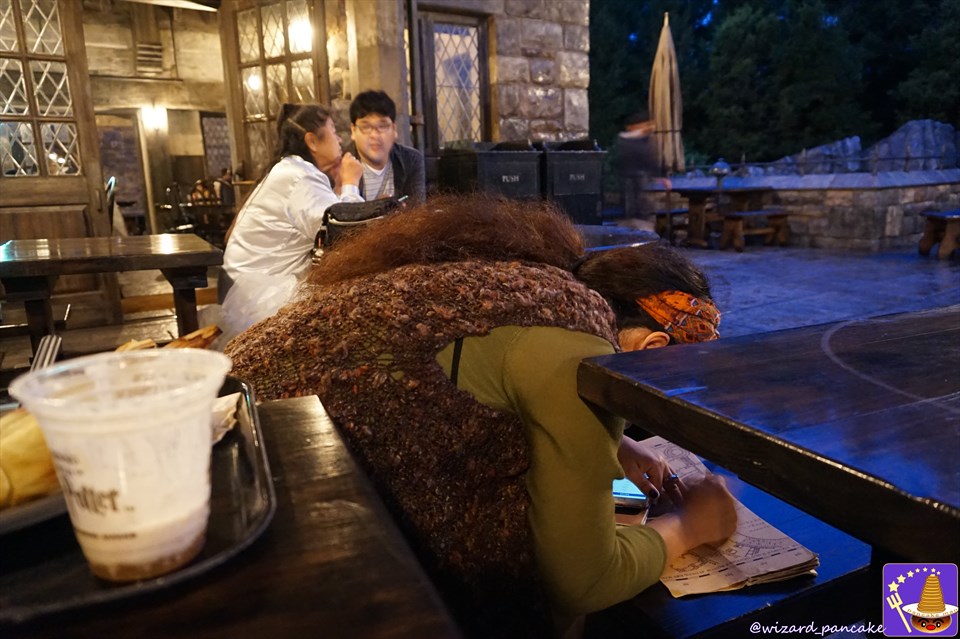 To explain, I, Pancake Man, own 'TheHarry Potter's Ninja Map.is an autograph book where you can get autographs from celebrities, including friends and actors in Harriotta costumes.
by chancethree broomsI also took a photo with some Hogwarts students who had come to the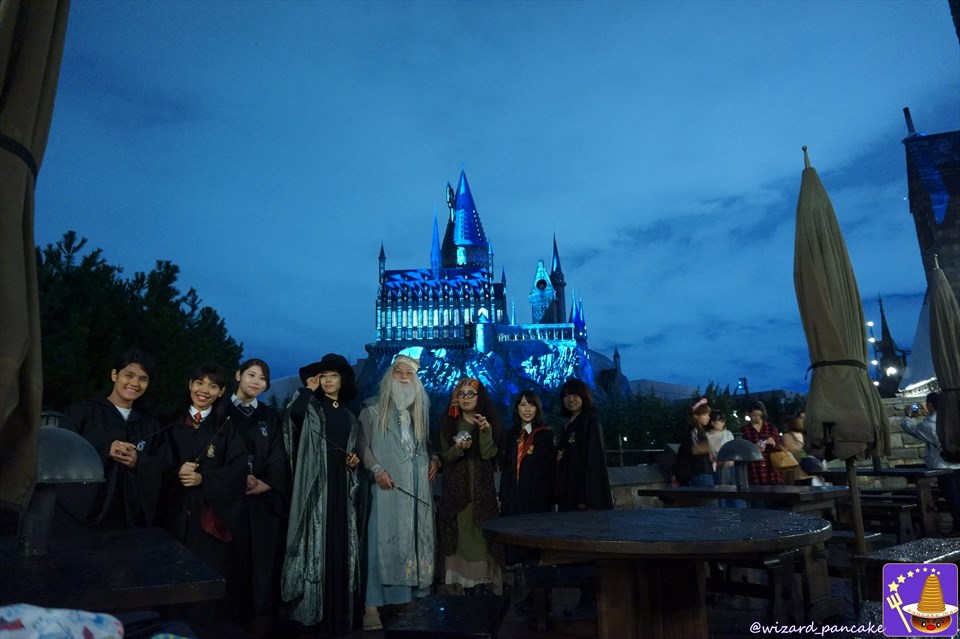 I also want to tell you that it was a pleasure to meet you... The two on the left came from overseas... Welcome, welcome, welcome...
Hogwarts Castle Patrol.(in...)Hogwarts Castle Walk)suffix used as a rough indicator of location, direction, time, etc.
Professor McGonagall seems pleased that the Gryffindor dormitory is the top scoring stone in the inter-house competition.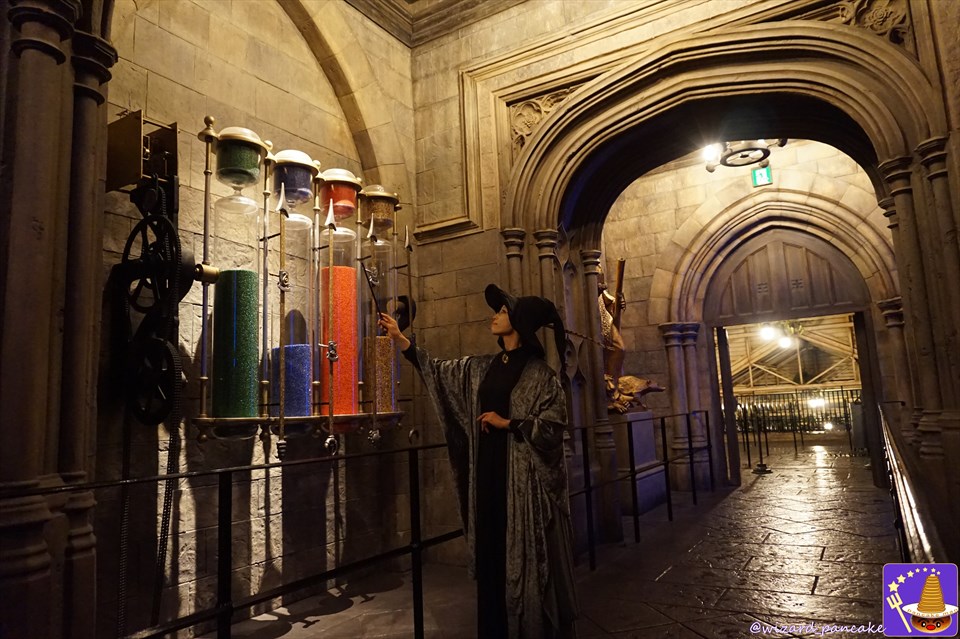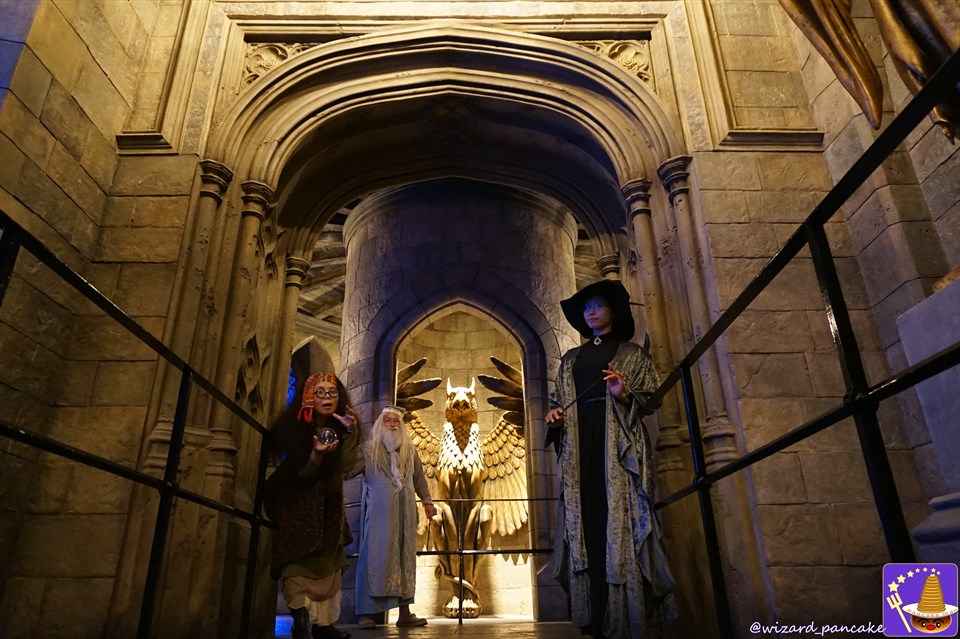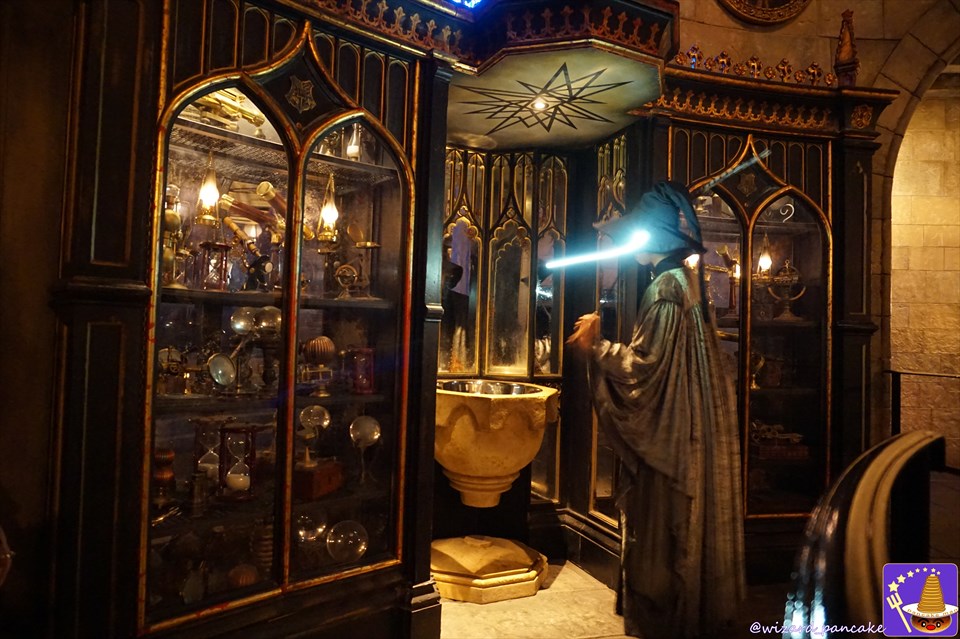 Minerva transferring memories to the sieve of sorrow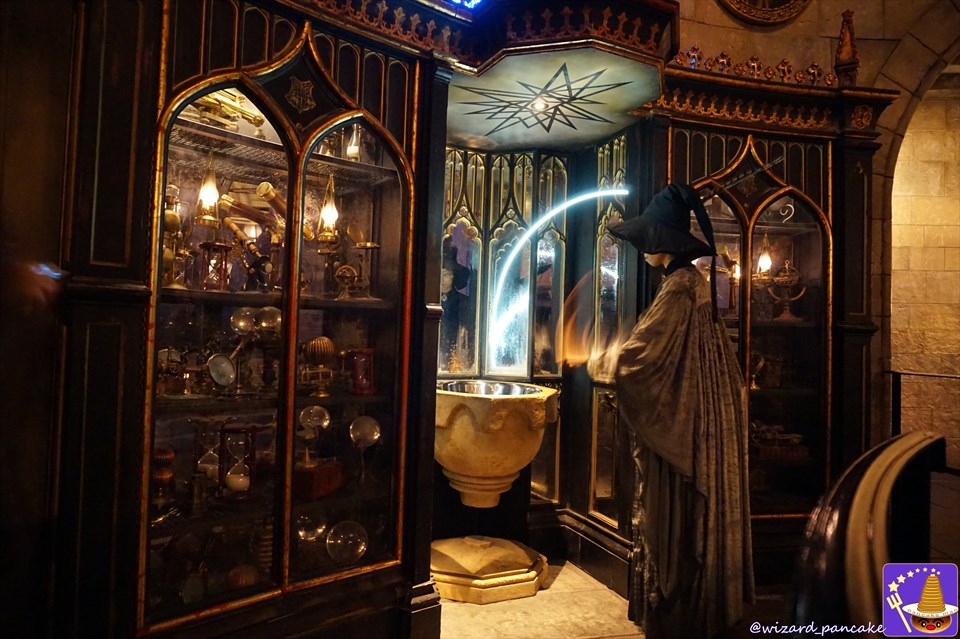 whatLarge and massive memory(laughs) (laughs) (laughs) (laughs).
This is not how I remember Pancake Man Dumbledore... ♪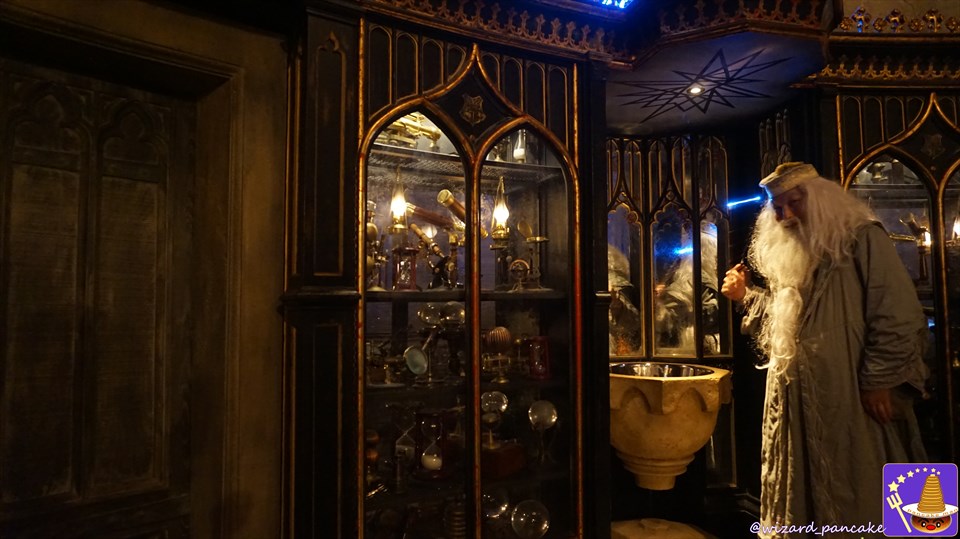 Let's transfer a little bit of memory (laughs), I've been forgetting a lot of things lately (laughs).
Last request. When playing inside Hogwarts School of Witchcraft and Wizardry.
Do not disturb other guests.
Be aware of the following. For example, when taking photographs,
When no other guests are present.
The best thing to do is to watch out for them.
Where everyone wants to see it.
So. If it's crowded or you're holding up behind, ask them to pass you, etc.
consideration
The most important thing is to
Also, where everyone wants to see
so as not to occupy
The request is to be made to the
Thanks to both of them for playing along:Lady Kisara (Ms McGonagall).andLord Hibiki Sybil (Dr Trelawney).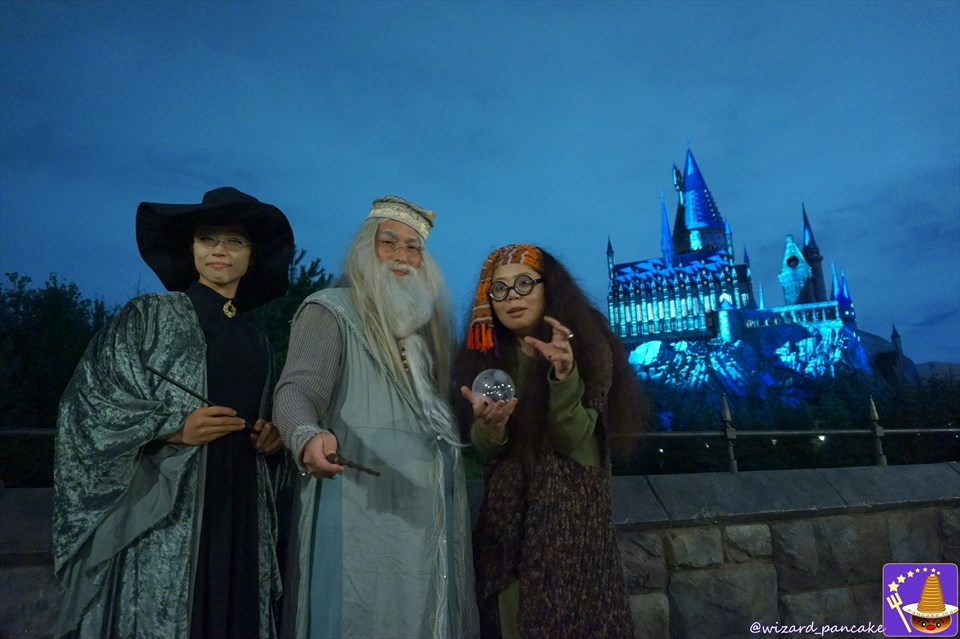 And so, the diary of the wizarding world enjoyed by three Hogwarts professors.
The schedule for the visit of Wizard Percake Man Dumbledore is shown on the next page, so if you would like to join us, please feel free to contact us...