The Fantastic Beasts (Fantabi) dresses and coats are already on sale on the international shopping website hottopic.com.
The costumes are cheap, so they are not replicas, but more or less similar to each other.
Newt Scamander's coat is also on sale!
The images cannot be used without permission, so they cannot be shown on the Wizarding World Blog, but you can check them out at the following websites!
★Fantabulous product listing page hottopic.com★

There is also a 30% off sale for just two more days!
Newt Scamander's coat.
Price: 79.901 TP6T (approx. 8,700 yen)
During sale: 55.931 TP6T (approx. 6100 yen)
And it's very good value for money...
And if you buy more than 50$, you can save on shipping! (Not sure if this applies to Japan, but w)
Men's sizes: XS, SM, MD, LG, XL, 2X, 3X
*XS is sold out (as of 16/11/2016).
Function: there is a pocket for a walking stick, and there is also a thing or w
It's a lot cheaper than a normal coat, so how practical & durable is it? I don't know, but.
I'll omit some explanations because it would spoil the film, but I can just say that it's a bit of a cheesecake.
But I've ordered one myself.
It is also in the sad state of affairs that the 30%off sale started the day after I ordered it, lol.
Payment can be made by credit card at hottopic.com or by paypal.
Also available on ebay.com♪



I can show you the pictures, and here are some of the ebay sales too♪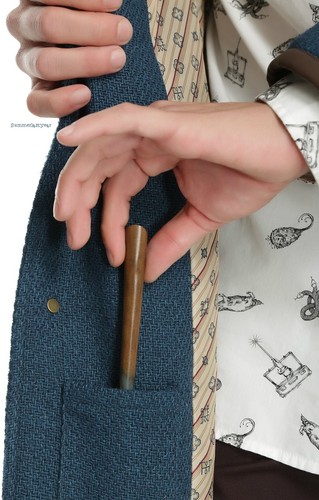 Also on sale are shirts featuring Newt's phantom animals and their habitats!
Other.
Tina the Witch's dress and coat
Witch Queenie's dress and coat.
Serafina's dress
2 types of hat
This is a fashion recommendation for those who want to get a head start on Fantabi fancy dress and cosplay, following on from Harriotta.
However, it may not stand out so much compared to the Hogwarts dressing gowns of Harriott, etc. (laughs).
Because they look like normal retro-style outfits.
Those who want it should be advised to buy it as soon as possible.
*We cannot answer questions about personal imports or overseas mail-order.
It takes a lot of effort to get permission to use images from overseas websites, so this is a text-only announcement.