Potacolle (or Wizacolle?) is currently being held in Tokyo (Shinjuku & Kichijoji). The Newt Scamander scarf is also on sale at the Potacolle (or Wizacolle?) exhibition in Tokyo (Shinjuku & Kichijo).
I (Wizard Pancake Man Dumbledore).Newt's scarf at TOHO Cinemas Namba.The purchase was made in the same way as in the earlier report.
It seems that some TOHO Cinemas cinemas sell them and some do not. The same TOHO Cinemas does not sell them in Umeda (HEP Navio 8F).
Product: Newt Scamander scarf.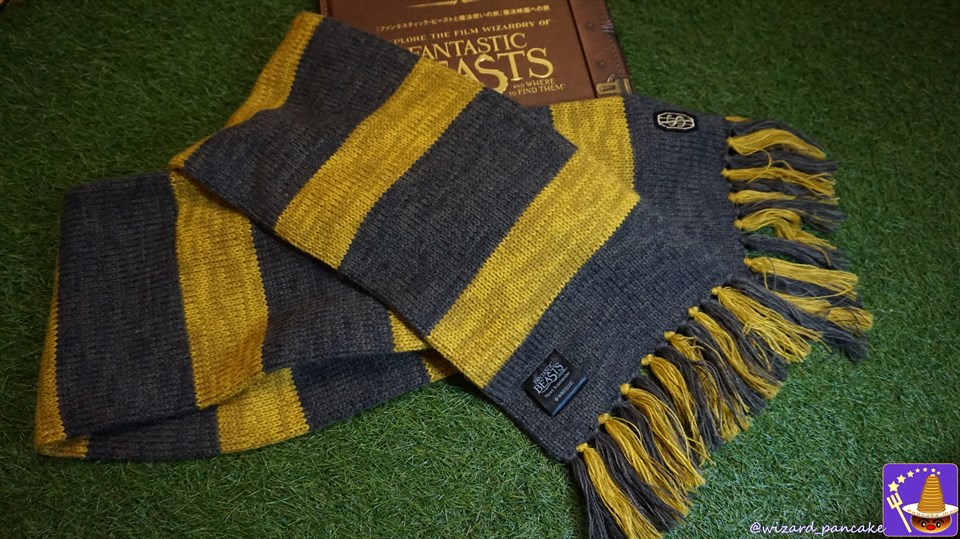 Price: 8,000 yen (tax included)
Manufacturer: Hruby (COSPA Corporation).
Size: width: 18 cm length: 190 cm
Material: acrylic 70% wool 30%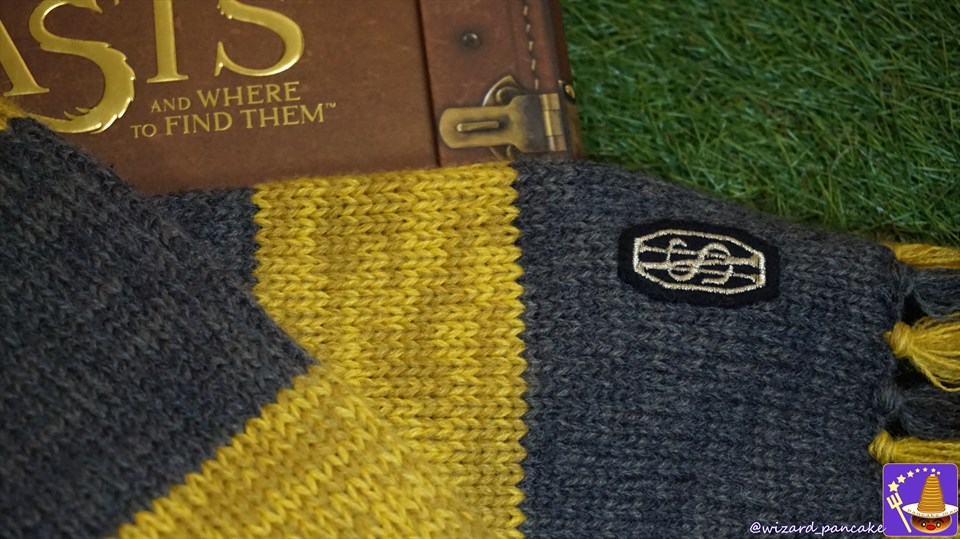 With Newt Scamander logo 'N/S' 3.5 cm x 2 cm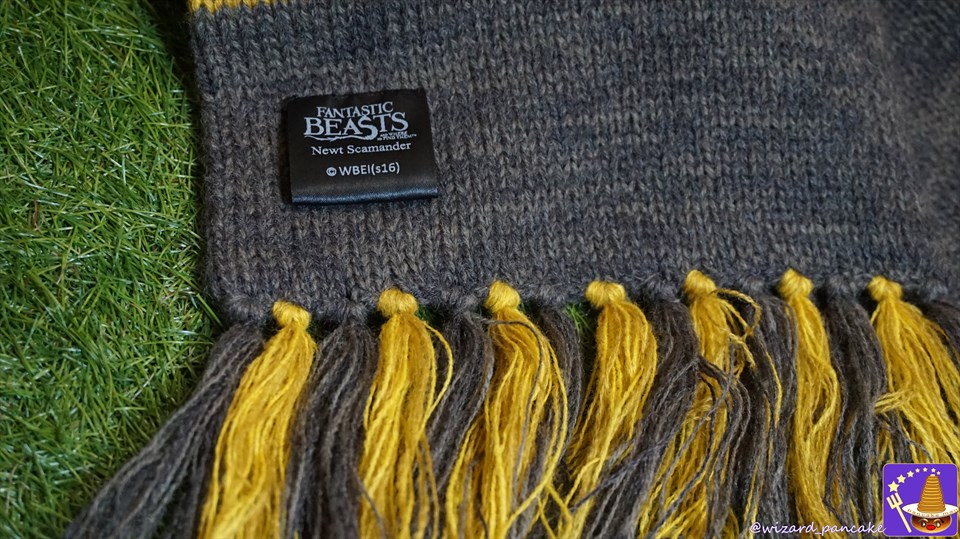 Tags: surface
FANTASTIC BEASTS.
Newt Scamander.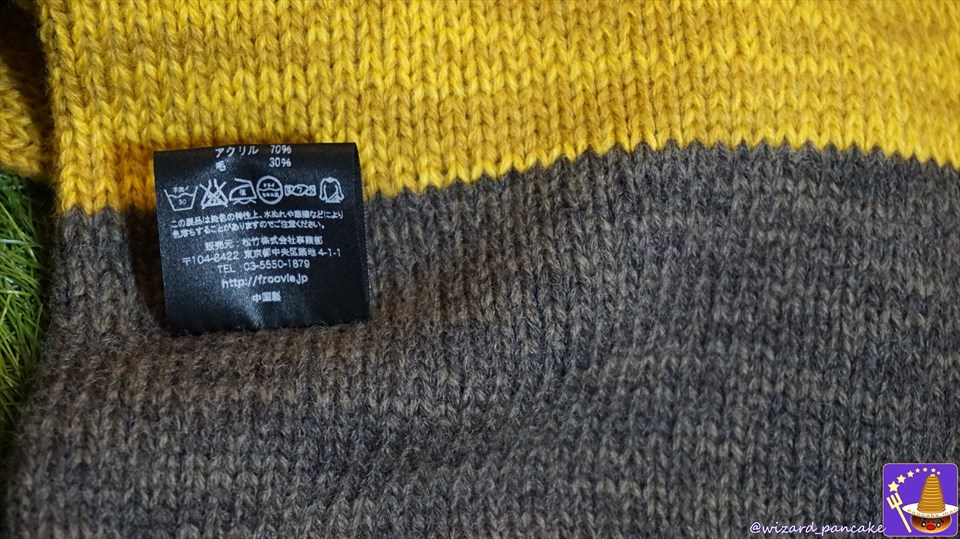 Tags: back side
Acrylic 70% Hair 30%
Laundry labels available.
Distributed by: Shochiku Corporation Division.
Country of origin: Made in China
It's a pretty thick scarf.
In its fluffed state, it is over 1 cm thick. w
When worn, it is quite warm with a fluffy and pleasant sensation â
Compare: USJ Gryffindor scarf.
The livery is grey and yellow.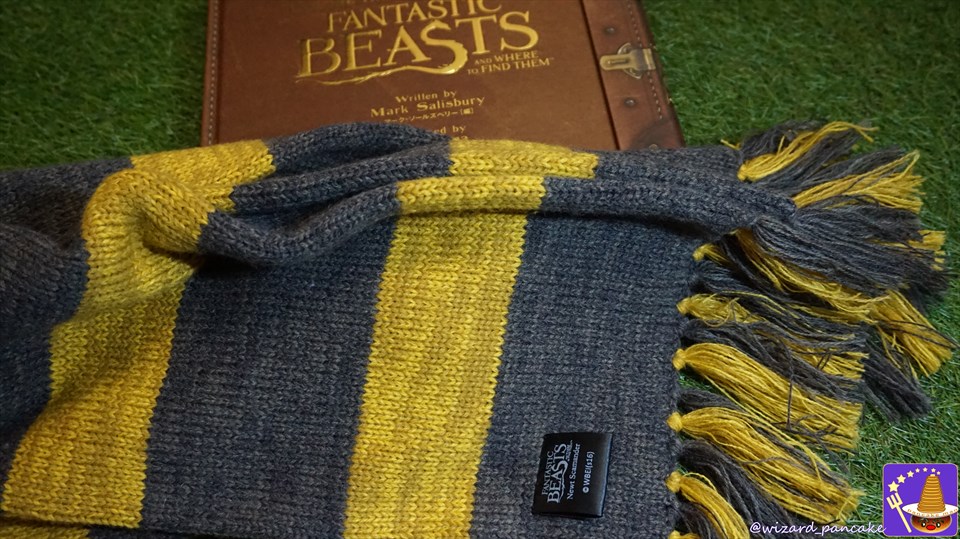 The colouring is not vivid, the yellow is not a single colour, but a combination of yellow and orange that is full of use.
Yes, it's as if the old Hufflepuff scarf design from Hogwarts - yellow and black - has been used and faded over time.
by some chanceNewt Scamander.wellHufflepuffYou continue to use the scarf of the
I think it's a scarf.
Those who want it should hurry to the shops that sell it.
It looks like a normal scarf to Muggles and No-Majs who don't know about Harry Potter and Fantabi, so you can use it as an everyday scarf (I already do, but it's a secret).