Hello! Wizard Pancake Man Dumbledore.
He is called many different names by his friends, but the members of the Lucius Legion call him 'Mahopan', because it is easier to call him in short sentences (laughs).
Well, here's today's wizarding world report!
                 Crystal goblets (from the Noble Collection).
I am very happy to have it! But it's also an item that I myself have to suffer with, and we'll get to that later.
Haripota products: The Crystal Goblet
Manufacturer: Noble Colletion
Replica crystal cup from the Harry Potter films.
ITEM NO. NN1009 (Harry Potter)
Size: 1/1 scale. Height 6 cm Width 10 cm Length 17 cm


Price: 7,429 yen (excluding tax) Withakole price


Weight: 270 g
Material: resin.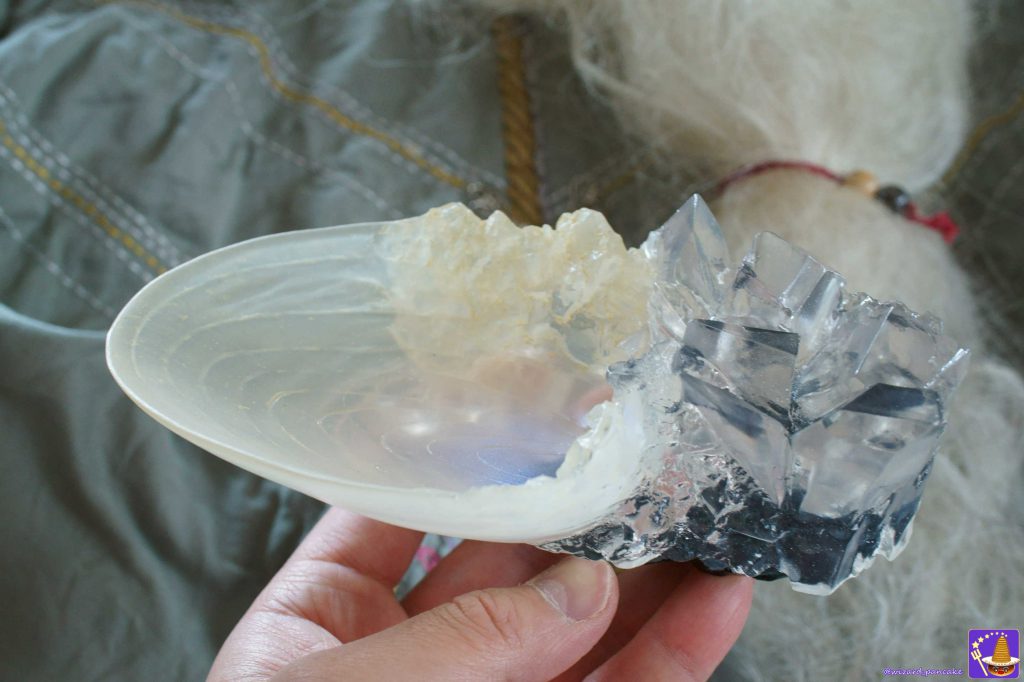 Crystal goblets in the film & original story.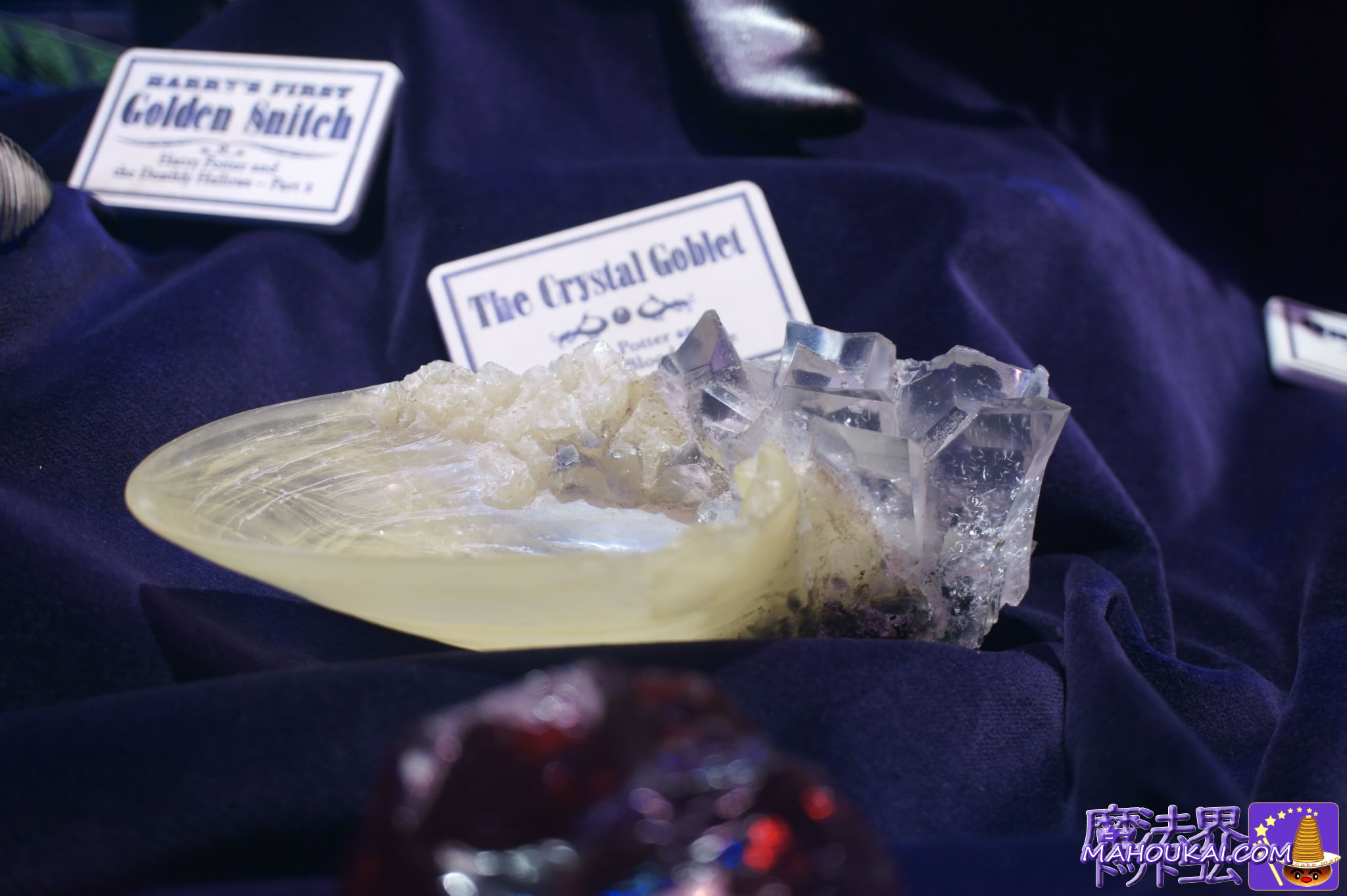 In the original novel, Albus Dumbledore himself waved his wand in the Cave of Examples and took it out, '.Goblet of crystalIt's 'Yes, to drink liquid'. Yes, to drink the liquid." To drink the liquid, knowing that it would cause Dumbledore "excruciating pain". Harry has the painful task of making him drink it.
Now let's look at the crystal goblets (replica) from the Noble Collection... ♪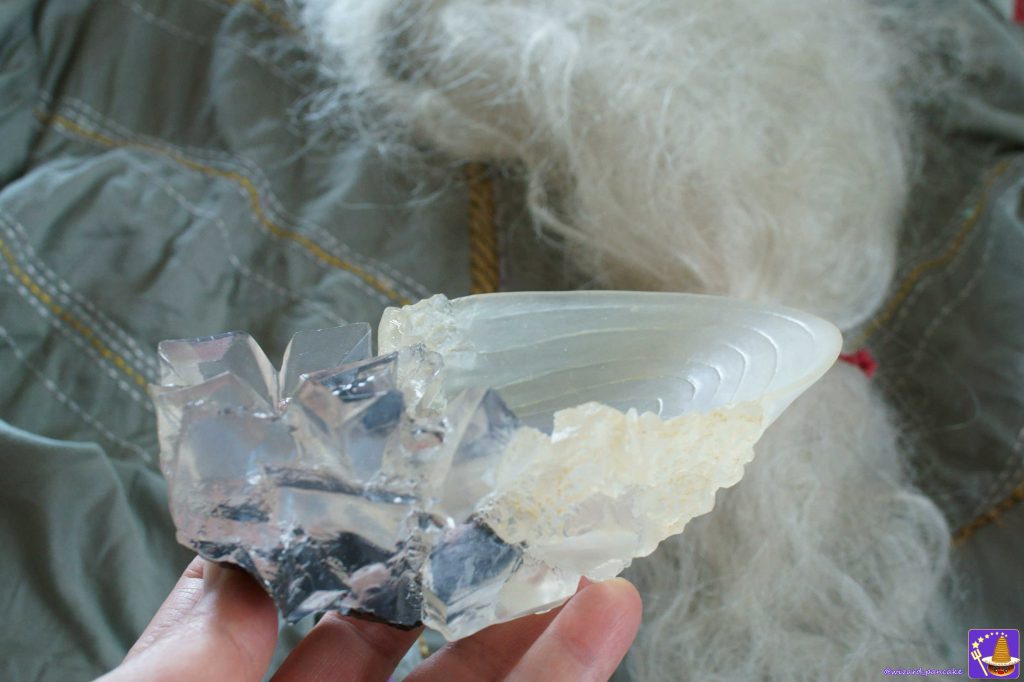 This cup is a replica of Dumbledore's replica goods, but it is a realistic reproduction!
Comparison of replica and real... ♪ Crystal goblets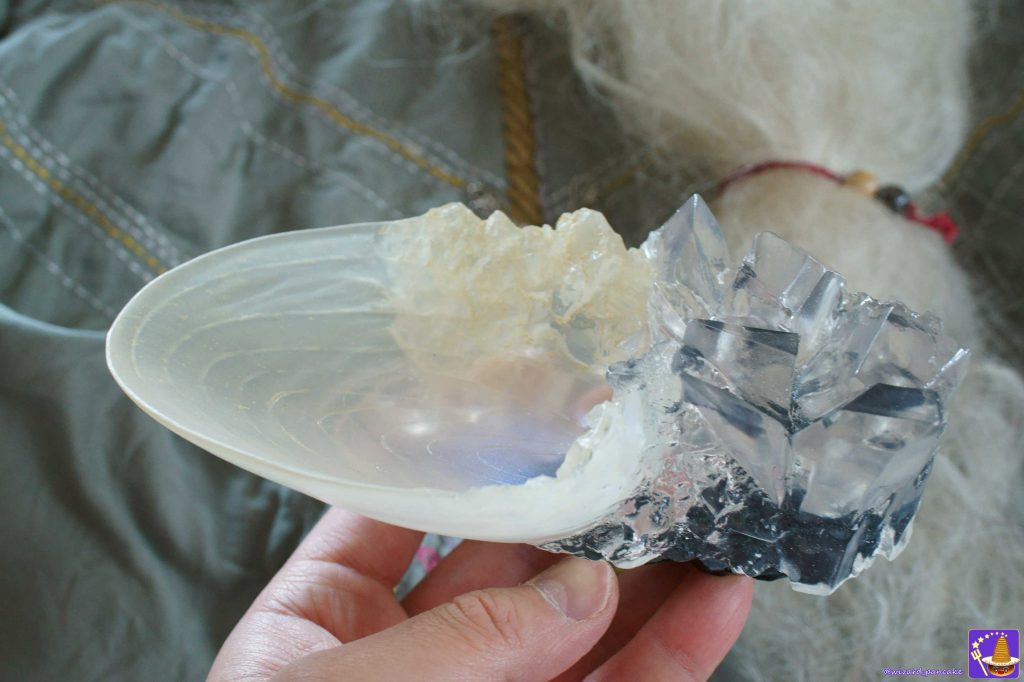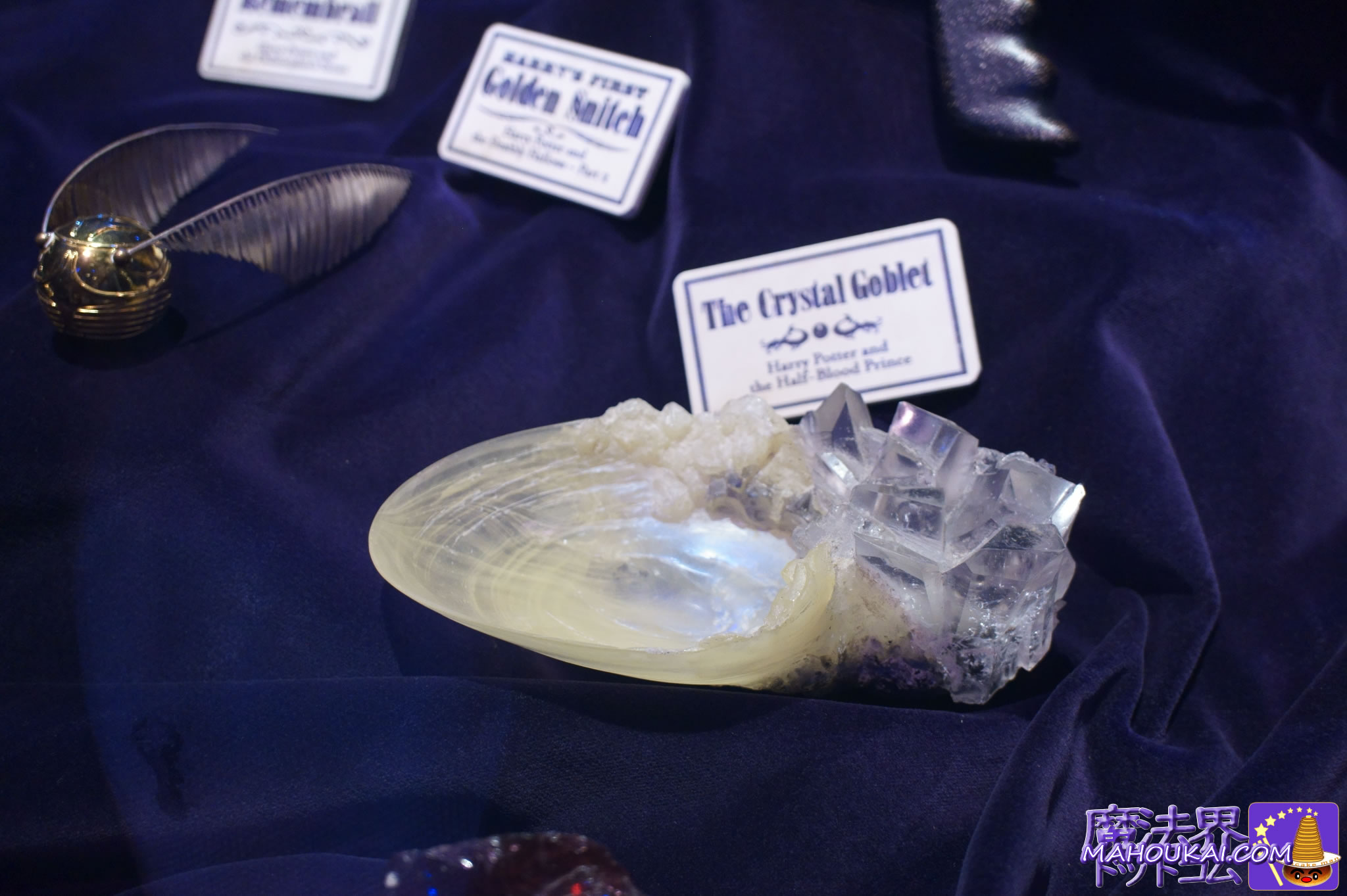 Above: replica goods from the Noble Collection.The product appears to be made of real crystal and shells. It appears to have been made from real crystal and shells and the details have been reproduced.Props used in the filming of the real film below.Crystal goblets of.
The 'Crystal Goblet' is also designed by.
MinaLima.
The reason for the crystal is because the islet in the cave where Harry Potter and Dumbledore are islets are made of crystal.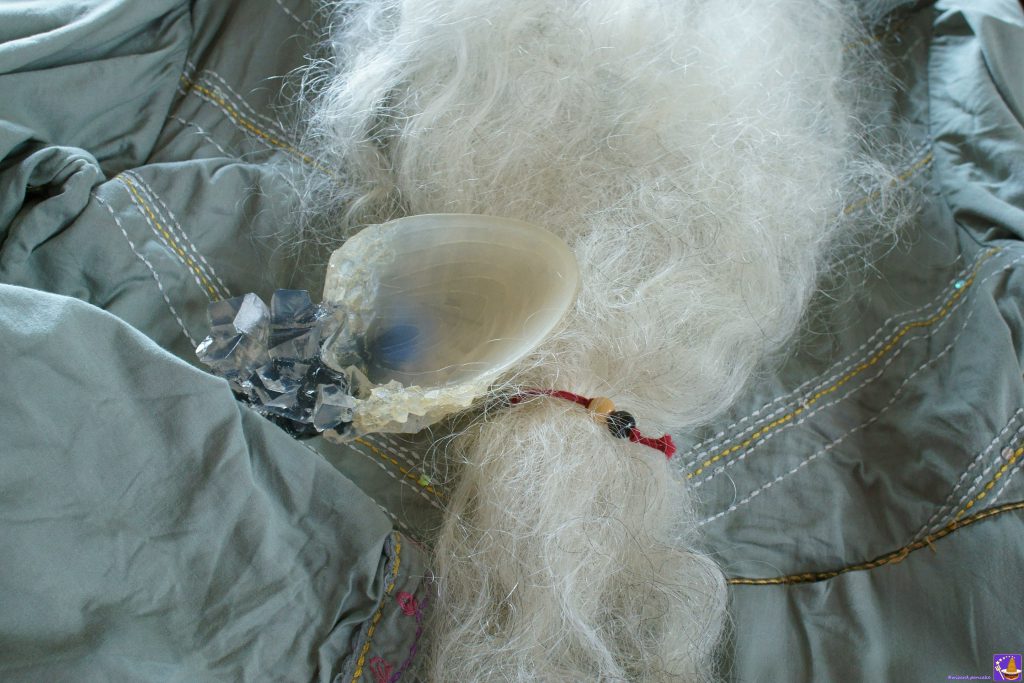 If you're a potter, you can just look at it and be enchanted by it.
By the way, do not drink liquids with this goblet! I'm being serious.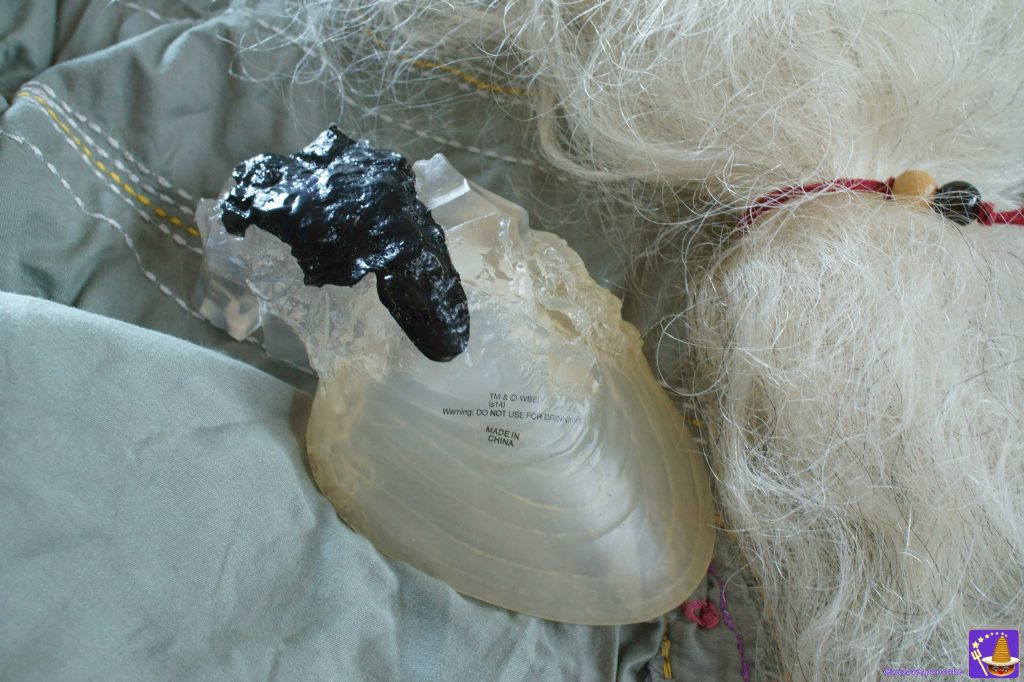 See, it says.
[Warning:DO NOT USE FOR DRINKING]. 'Warning: DO NOT USE FOR DRINKING'.
I imagine that this may mean that the materials and paint treatment may use chemicals that are toxic to the body. Do not use it as a drinking cup."(-""-)"
Where to buy: Withakole (Umeda Loft).
They were not always available at the time of the Withakore (formerly Potakore), and I was the first person to see them in person in at least five years (laughs), which means I was the first to sell them.
In addition, stocks of Noble Collection products are often small, and when they are small, they are often limited in quantity. And they are often never restocked. What I want to say is, if you want it, buy it as soon as you find it! If you want it, buy it as soon as you find it!
As an aside, Style on Video's
seldom
The 'asking price' may be a strong indication that they want to sell it at this price."
seldom
"There's one too many 'so' (laughs).
No sales at Universal Studios Japan (USJ) until May 2019.
The Crystal Goblet The Crystal Goblet
Dumbledore's example...
Authentic (PROP) and replica Goods
☛https://t.co/v4oEmeUtOh# Noble Collection #WBTourLondon pic.twitter.com/VswSyZEeJI

- MAHOUKAI.COM wizardingworld.com Super Commentary Guide to Harry Potter & Fantabi (@mahoukaicom) March 21, 2022
実は灯消しライター(Put-Outer/Deluminator)を一緒に購入したのじゃ♪
Dumbledore masquerade and playing with crystal goblets.
Wizarding World.com Harry Potter & Fantastic Beasts Harry Potter & Fantastic Beasts fan site
Hello! My name is Pancake Man the Wizard... I and my fellow Harry Potter fans often go to Universe (USJ) dressed up as Harry Potter...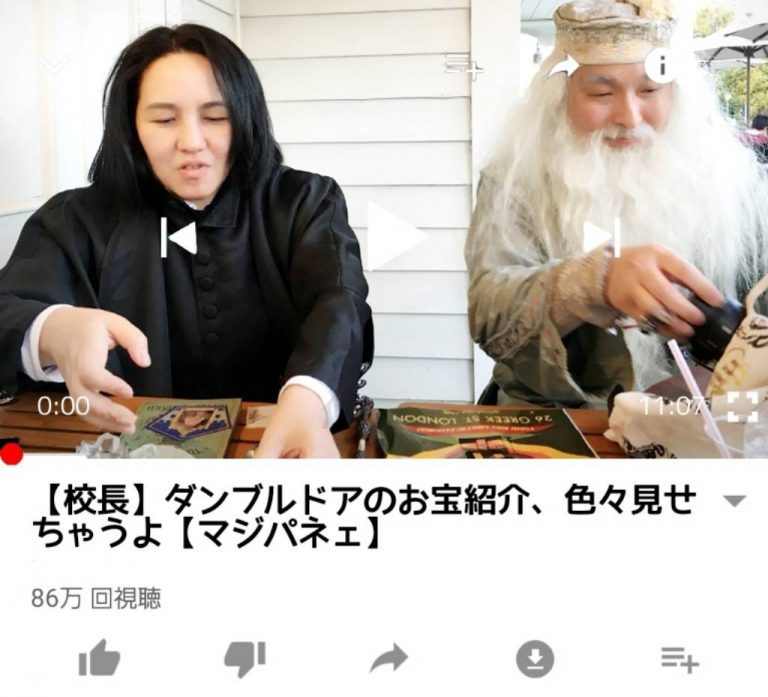 Well, we'll see you soon... ♪
Finally, it is also sold on Amazon, but note that the price is very much higher than the market price! UK eBay is also listed for reference.