Today's guide is Pancake Man Dumbledore, nice to meet you.
No, the recent articles have always been in an Albusian tone.
Amazingly, even Muggles now have a wand attraction where they can use magic!
Location.Universal Studios Japan (USJ), known as Univa, the magical world.I'm not!
April 2016.Harry Potter Area.The magical experience attraction, officially launched in thewand magic♪ I'm going to introduce you to the ♪
Name of attraction: Wand-Magic.
Play with a wand called the Interactive Wand (Magical Wand).
We'll call Wand Magic a 'magic wand' attraction, where 'interactive' means interactive, two-way, interactive, etc.Interactive Wand at Universal Studios Orlando (USA).I call it.
The Magical Wand in the Harry Potter area at USJ.
Officially launched on 13 March 2016, USJ's new attraction, "(Wand Magic) Experience spells with a magic wand.The Wizarding World can be experienced in the Harry Potter Area! As you probably know, the Wizarding World is the Hogsmeade Village and Hogwarts Castle in the USJ Harry Potter Area! To be able to experience magic spells with the wands of wizards and witches is a rare opportunity for Muggles who cannot normally use magic (laughs).
2022 Fantastic Beasts Magical Wand also launched in USJ Ollivander's shop.The English name 'Interactive Wand' was added to the name at the time it was made.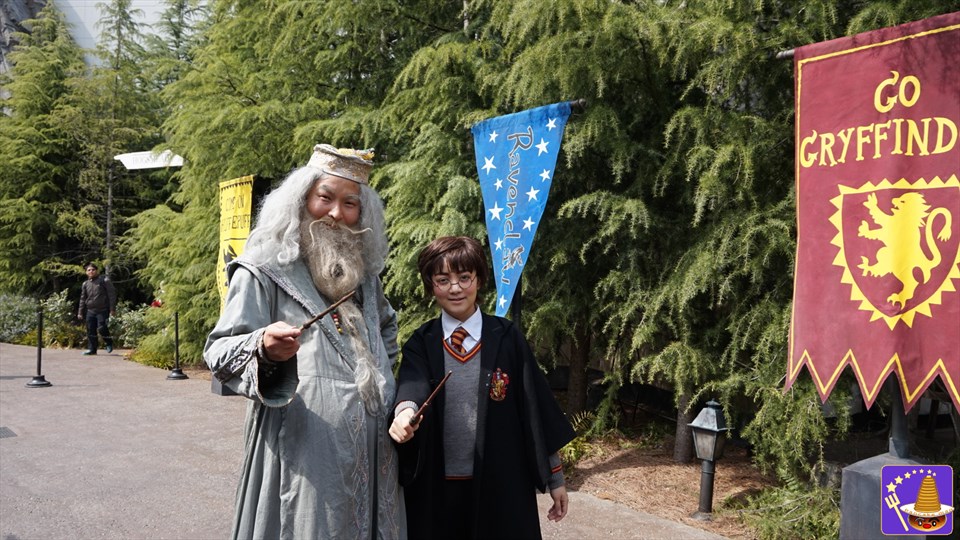 Nahchan (@snoel72), who looks like Harry.I've experienced it with the following people... ♪ I'll give you a report... ♪
What is wand magic? If you wave your wand while chanting a spell in the Harry Potter Area's Magic Experience Pot... Harry will hold up his wand and say 'Ventus!' (Wind!)' (Wind!) while chanting and waving your wand to experience the magical effects.
Where wand magic is available, while casting spells.Magical WandThe magic works when you skillfully manipulate the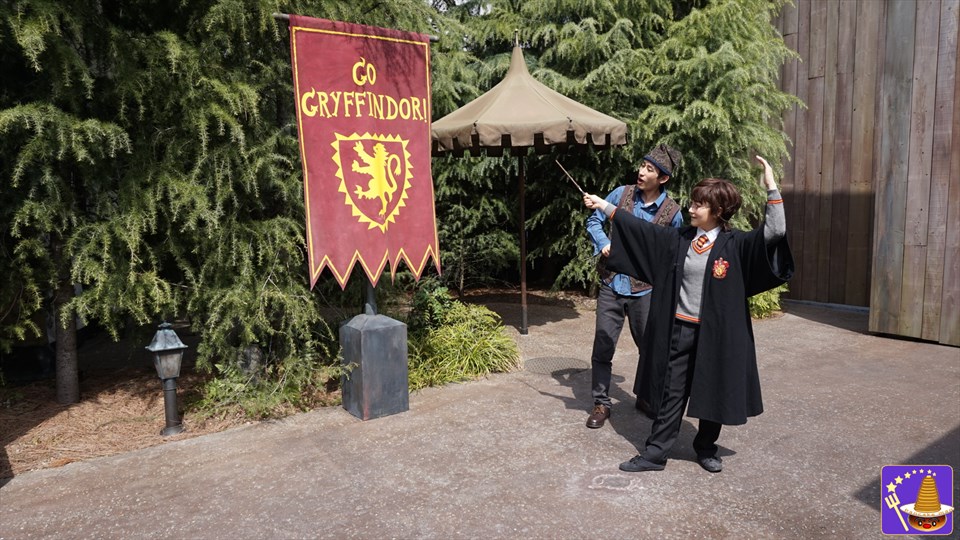 Then something happens!
Yes, it happens! It's like magic!
This is sure to be fun (laughs).
Well, now you want to give it a try.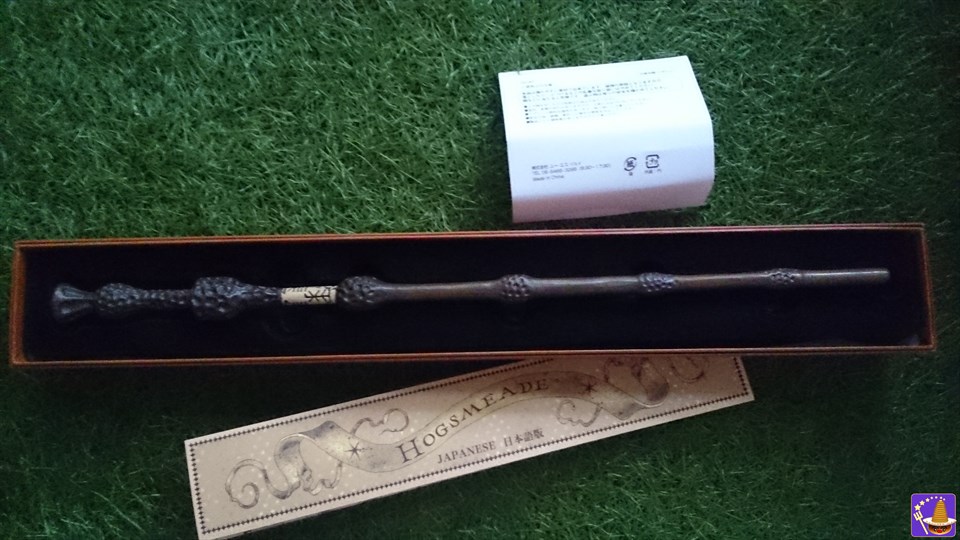 The wand above is the Magical Wand! At first glance it looks like an ordinary replica wand, but it is not.To experience Harry Potter's wand magic, you need a special wand, the Magical Wand.faucet
菜ちゃんハリー&パンケーキマン・ダンブルドアがご紹介するワンド・マジック体験は次の目次に沿って読み進めるのじゃぞ♪
Click below to go to the [detailed report] page.