New product launched in October 2015 in the USJ wizarding world... The Weasley family's Christmas present is a jumper handmade by Ron's mum (Molly)...
In the film, it is a design-subtle jumper that Ron does not like to wear.
Harry has never received a Christmas present (apart from the odd goodie).
I was overjoyed to receive a Christmas present from Ron's mum.
That present is this jumper ('omega').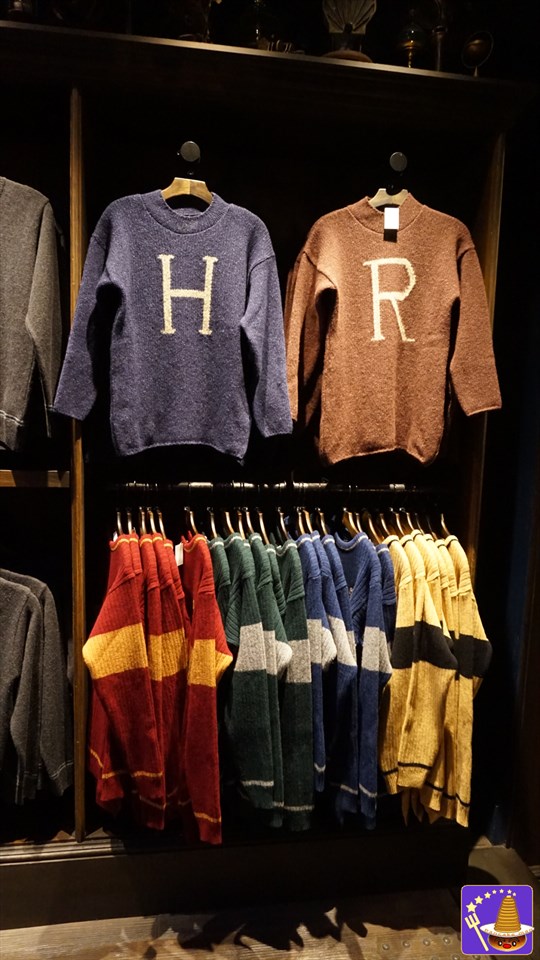 Product name: Ron's 'R' jumper Harry's 'H' jumper for adults.
(Ron Weasley's "R" knitted jacket)
(USJ, Harry Potter area)
Price: ¥14,000.
Country of origin: Made in Scotland.
Material: wool silk.
Size: unisex (XS, S, M, L).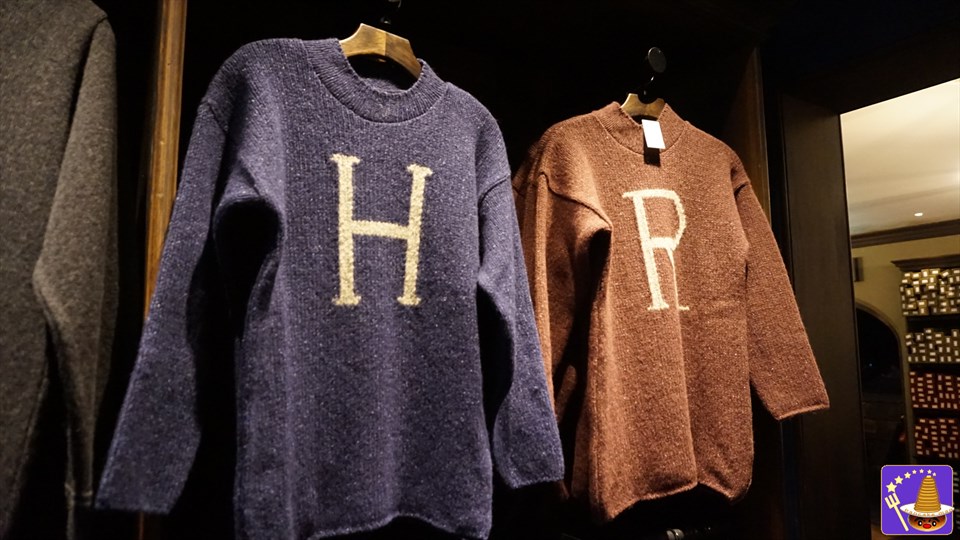 This replica jumper has a large "H" for Harry and an "R" for Ron sewn into the middle of the chest.
Potterians will instantly recognise 'that jumper' when they see it.
Jumper for Ron & Harry fans.
You can display it in your room, or wear it to the USJ Wizarding World and come and visit.â
If possible, they should both wear it and visit Hogsmeade and Hogwarts together.
('omega') no.
Incidentally, there are no markings on the back side.
From the back it looks like an ordinary jumper (laughs).
Ron's mum's jumper 'Harry's H', 'Ron's R', 'Fred's F', 'George G', Neville's cardigan Apparel Replica Goods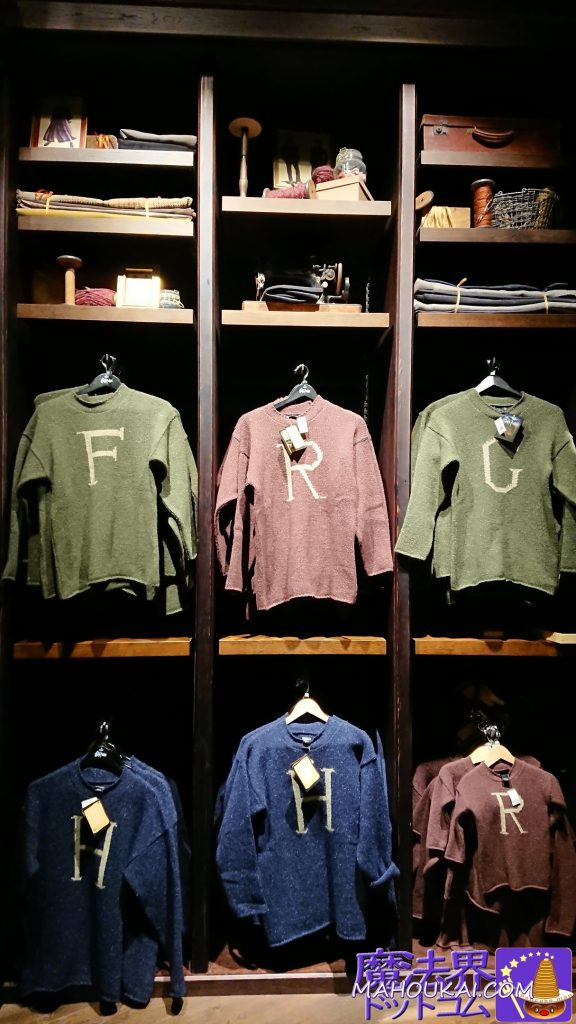 Fred's F, George's G and the children's jumper at bottom right are also available. Also available in the Warner Bros Studio Studio Tour web online shop â
USJ 'Harry Potter Area' super explanatory guide Menu & summary|All the fun in Univa's Harry Potter area♪