Good news for those who dress up or cosplay at USJ (Univa) â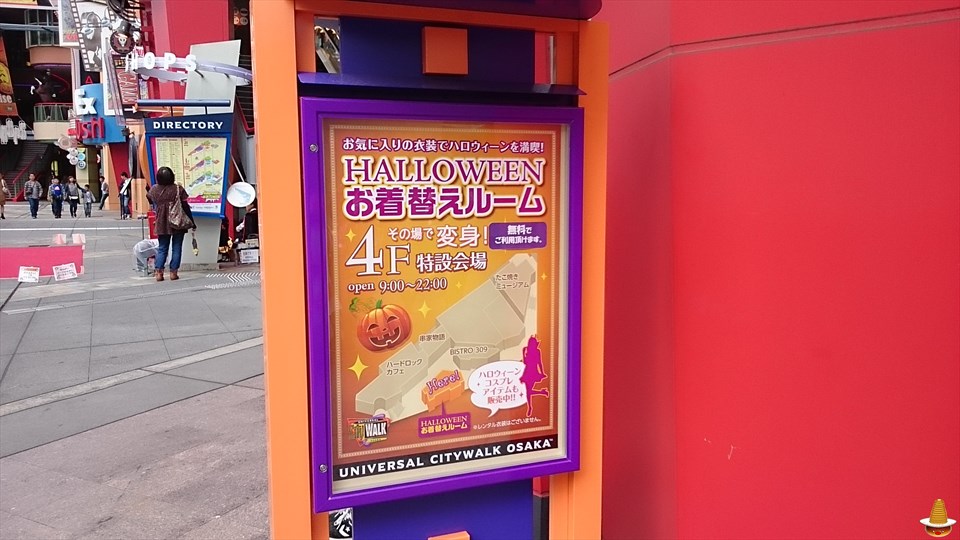 'HALLOWEEN changing rooms'.
Operated by Universal City Walk Osaka.
Location: 4th floor, Universal City Walk
Opening hours: 9:00-22:00.
Period of operation: during the USJ Halloween season (2015).
*Lockers cannot be taken out after 22:00. You have to wait until 9am the next day.
*Will it still be operational in 2016?unpublished
It is still running in 2016! But you'll need to pay a 500 yen fee (you'll get a 500 yen golden ticket, which you can use at the UCW♪).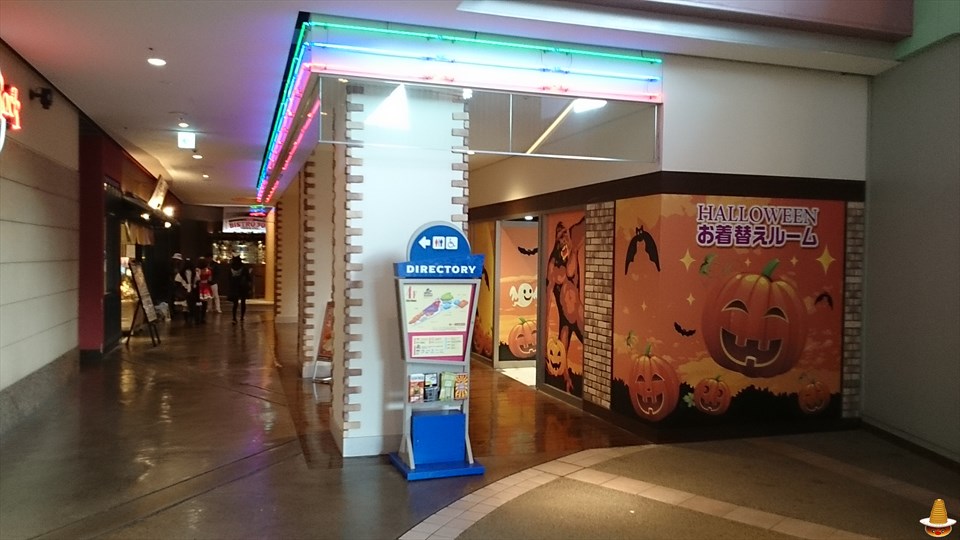 <Changing room features.
Table space for make-up (with mirror)
★ Space for charging mobile phones & smartphones.
Halloween costume goods for sale (no rental).
Pay lockers (three sizes: large, medium and small)
Small size: 300 yen.
★ Large changing rooms (men's and women's)
If you transform yourself here, you can also play outside USJ, taking photos in costume and cosplay.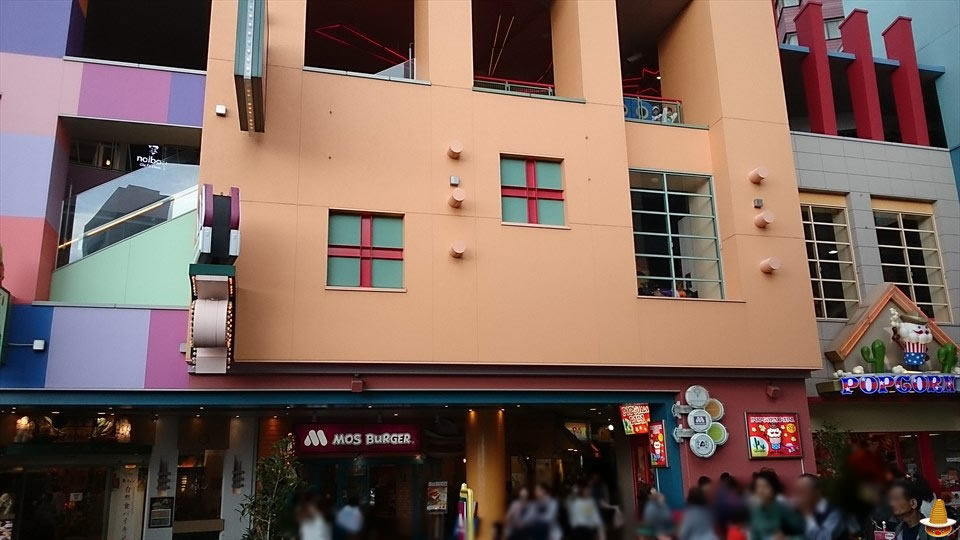 <How to get there.
The City Walk, which leads from JR Universal City Station down to USJ, is actually on the third floor.
I don't think most people realise that w
When you come from the station to where you can see the USJ gates, you will see them on your left.Eggs 'n Things (pancake shop).The Hard Rock Café is on the right.
Take the escalator next to the Hard Rock Café to the upper fourth floor, which is right in front of you.
慣れている方はたこ焼きミュージアム側のエスカレーターで4階へどうぞ♪
Halloween... Halloween... Halloween... Halloween... Halloween... Halloween for everyone.
The changing rooms are open for the Christmas season in 2016! For fancy dress, cosplay and dress up â
USJ Out-of-Park Changing Rooms â" open for 2017! Open for business! Universal City Walk 4F (in front of Hard Rock Cafe)