Hello! I am the Wizard Pancake Man (*´▽*).USJ, "Harry Potter Area."Â
How to enter the USJ Harry Potter area â
Get a ticket for guaranteed admission in advance (at an additional cost).
Get a ticket for guaranteed admission on the day of the event (paid for).
Admission to the Harry Potter Area when the park opens on the same day (free of charge).
Early Park-in to enter the park 15 minutes before park opening time (JTB travel packages only).
Get a 'Harry Potter Area' numbered ticket on the day (free of charge).
Get a raffle ticket on the day (when numbered tickets are sold out) (free of charge)
The system means you don't have to queue for hours to get into the Harry Potter Area.
USJ Studio PassBuy a 1-day ticket 1.5 ticket 2-day ticket Evening admission ticket|Authorised distributor klook <PR>
Florida, USA At Universal Studios, queues formed to enter the Harriotta area, with up to8 hours.There was also a waiting list, Σ(゚ддlll)Gaan, but that's not the case at USJ! (lol)
From 2020 onwards, the Harripota area will almost never restrict entry. Â You are always free to enter.
The only way to be sure of admission is to get a ticket for guaranteed admission in advance (for a fee).
2. 'Get a guaranteed entry ticket on the day (for a fee)' is only available if there is no Express Pass available on the day.
3. 'Free entry to the area when the park opens on the day' allows free entry to the Harry Potter Area from the time the park opens for a short period of time. (If the Harry Potter Area becomes overcrowded and capacity is reached, entry will be restricted and a numbered ticket or Express Pass will be required. When the Harry Potter Area is empty, numbered tickets are no longer issued and free admission is granted.
For Early Park Inn visitors, you can enter the Harriotta area for free admission if you head to the Harriotta area as soon as you park in to USJ.
Early Park-in allows you to park-in at Universal Studios Japan (USJ) 15 minutes before it opens. Therefore, if you head to the Harry Potter area immediately after park-in, you can enter 100%.â
4. 'Get a numbered ticket on the day (free of charge)' means that when the Harry Potter area reaches capacity, i.e. when admission is restricted due to crowding, numbered tickets will be issued for entry to the Harry Potter area.For more information, go to the Harry Potter Area Entrance Order Ticketing Report.
5. 'Get a lottery ticket on the day' is an event where you can get a lottery ticket for admission, which is only held when all admission tickets have been issued.
For more information on confirmed admission tickets (e.g. Express Pass), check the official USJ website. The following is an example of the Express Pass purchased by Pancake Man.
There are three main ways to obtain a guaranteed admission ticket:Â
Universal Book Pass 5,7 (available separately).
JTB travel packages (with transport and hotel)
JR West (with Shinkansen ticket)
Express Pass
Express Pass is paid for and the price goes up or down depending on the working day. During peak season, the price is higher and during off-peak periods, the price is lower. The Express Pass is a great way to guarantee entry to the Harry Potter area, even during the busiest season.
Express Pass 7 (direct in. The screen on your phone is the pass).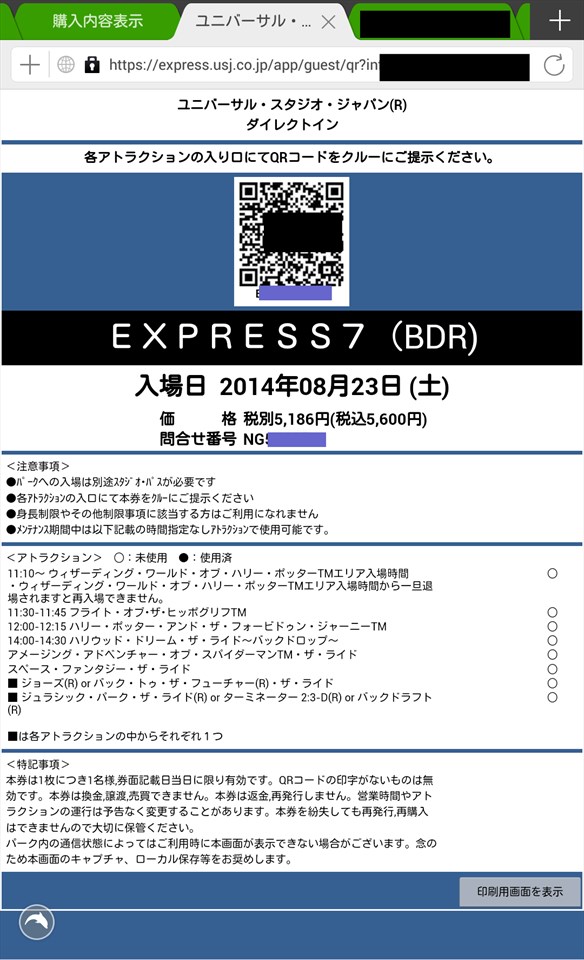 Express Pass 5 (pre-issued paper ticket)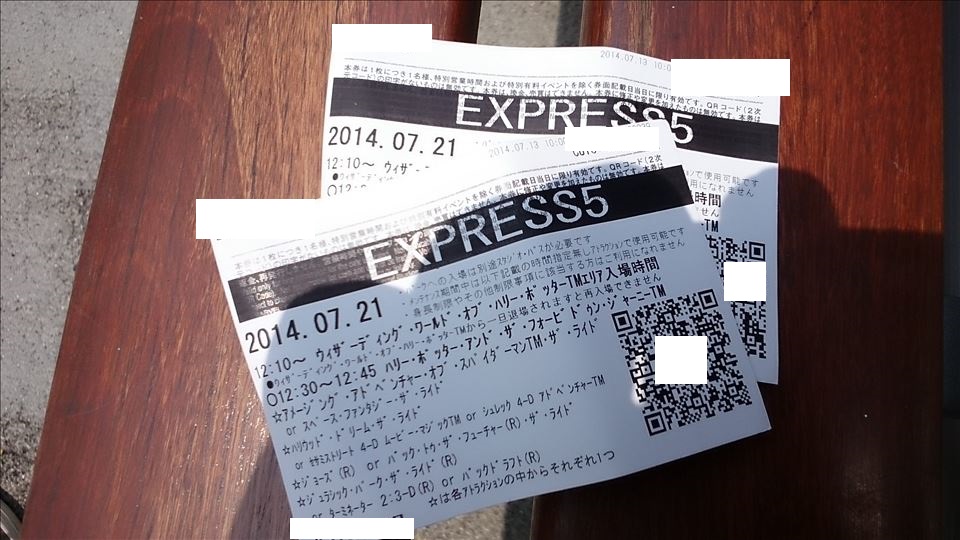 Not only does it guarantee entry to the Harry Potter Area, but it also comes with the right to priority rides on the attractions, so it is recommended for those who can financially afford it! You can purchase tickets in advance or, if there are stock slots available on the day, you can also purchase them on the day. (On the day, the tickets will be electronic tickets (direct-in), which can be purchased using a smartphone or other device.)
Note that once you leave the Harry Potter Area when it is restricted, you will not be able to re-enter. Once you enter, you can stay in the Harry Potter Area for as long as you like until closing time. When the area is not crowded, you can enter without a confirmed or numbered ticket.
Early Park Inn is only offered to guests of official USJ hotels on JTB travel tours.
Early Park-in is a system that allows priority entry to USJ 15 minutes before the park's opening time. Early Park-in rights are only offered by the travel association JTB in its travel tour packages.
There is a dedicated gate for Early Park Inn users, allowing them to park in first while general guests queue up waiting for the doors to open (laughs).
USJ Studio PassBuy a 1-day ticket 1.5 ticket 2-day ticket Evening admission ticket|Authorised distributor klook <PR>
USJ Early Park Inn Points of Interest
Early Park Inn visitors are also admitted in the order in which they queued up. If there are many official hotel guests, it will take longer to enter the park. Also, USJ often opens earlier than its published opening time. Be sure to ask at your hotel for the Early Park-in time for the following day!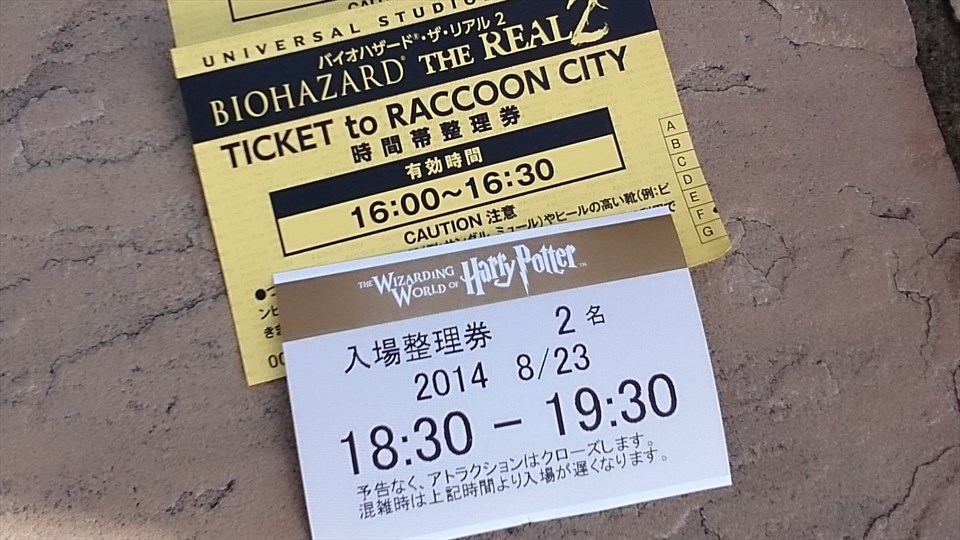 USJ 'Harry Potter Area' super explanatory guide Menu & summary|All the fun in Univa's Harry Potter area♪