Good evening! Punkerman, Dumbledore.
Halloween at Universal Studios Japan (USJ), known as Univa, is full of Hallipotter costumes (cosplay) to blog about on the World Wide Web.
It's so overflowing, it needs to be stored in a melancholy sieve or Pancake Man Dumbledore's head will spill over with happy memories. lol.
I can't do all the reports at once.
The 'Dark Lord Lord Voldemort' descends from the North! Let's focus on the
This blog has also covered the Voldemort costume at Universal Studios Japan's Halloween in 2014 and 2015. But this Voldemort is a sight to behold.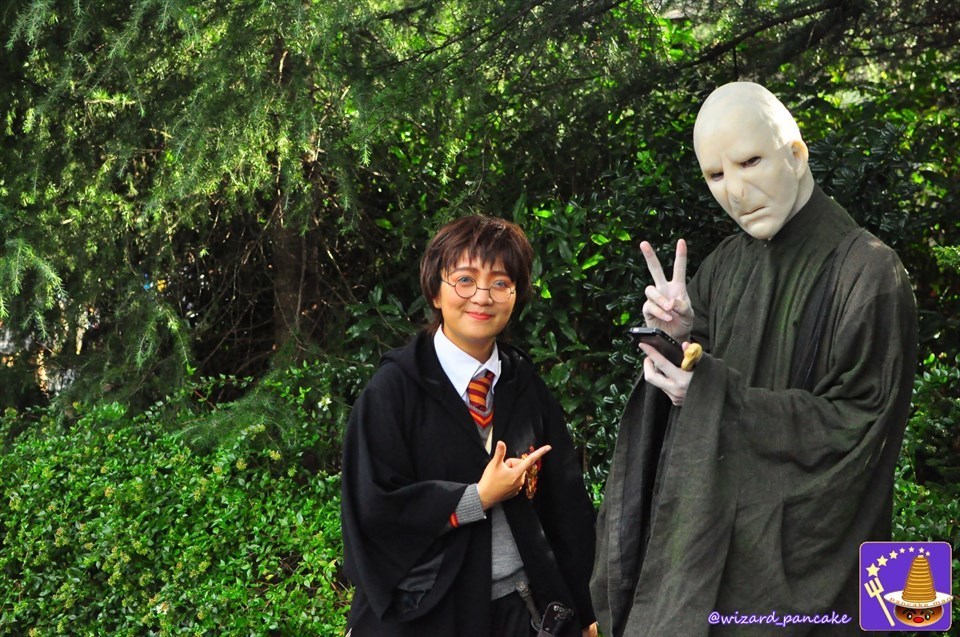 It's so realistic and terrifying that you'll think you've just stepped out of a film (laughs).
The day brought together a large number of fellow Potterians in fancy dress & cosplay.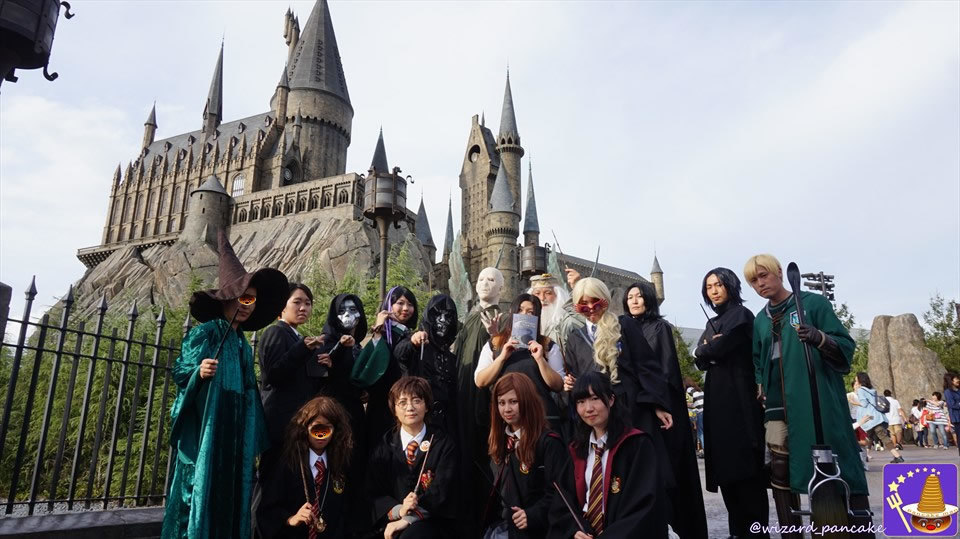 Many of the faces you may have seen before. Many of the Harriotta friends you usually hang out with in the Harry Potter Area...
Voldemort dressed as KinugoshiI went to Ollivander to buy my own cane! I went to Ollivander to buy my own cane.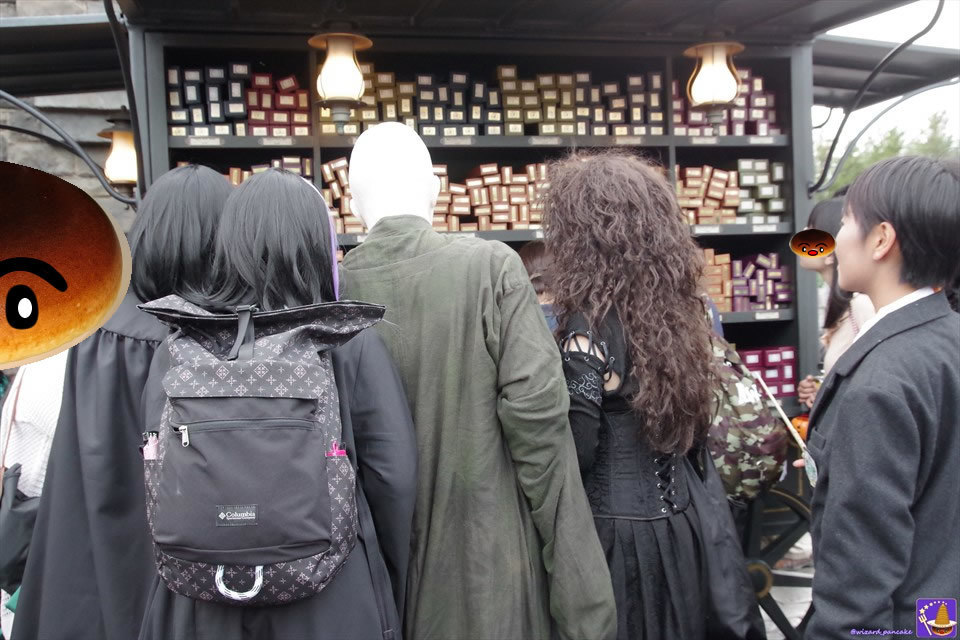 Carts in front of Ollivander.Voldemort W looks at his wand in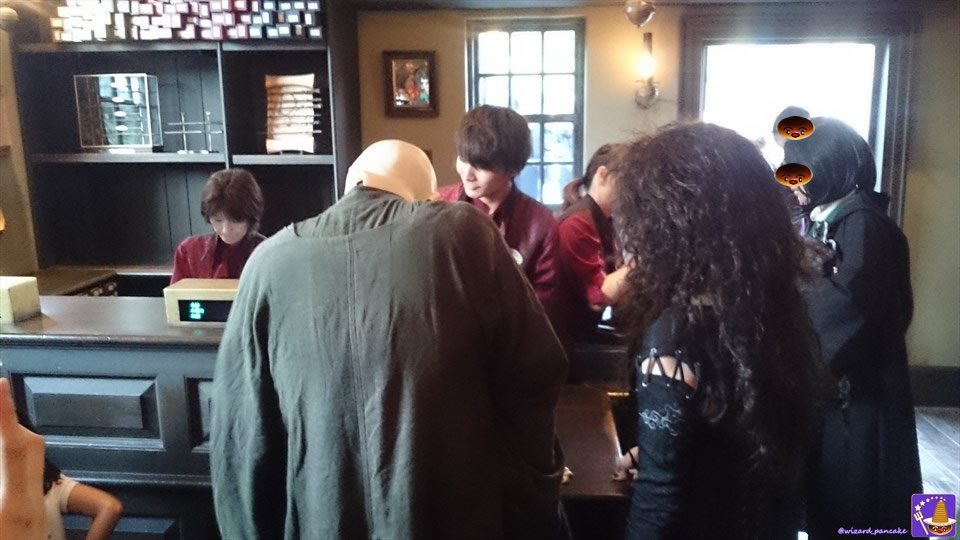 Ollivander's Cane Store.In,Voldemort's Wand of Magical Wands.Lord Voldemort buying the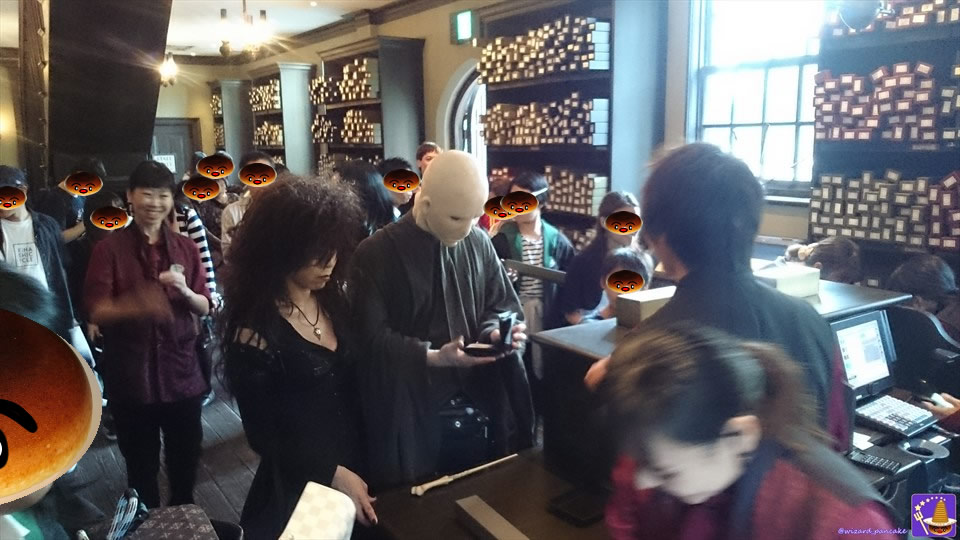 This is something I would have liked to have dealt with on the Ollivander shopkeeper's side.
It would be fun to see Voldemort in this kind of costume (laughs).
wand magicLord Voldemort (Lord Kinugoshi) challenging the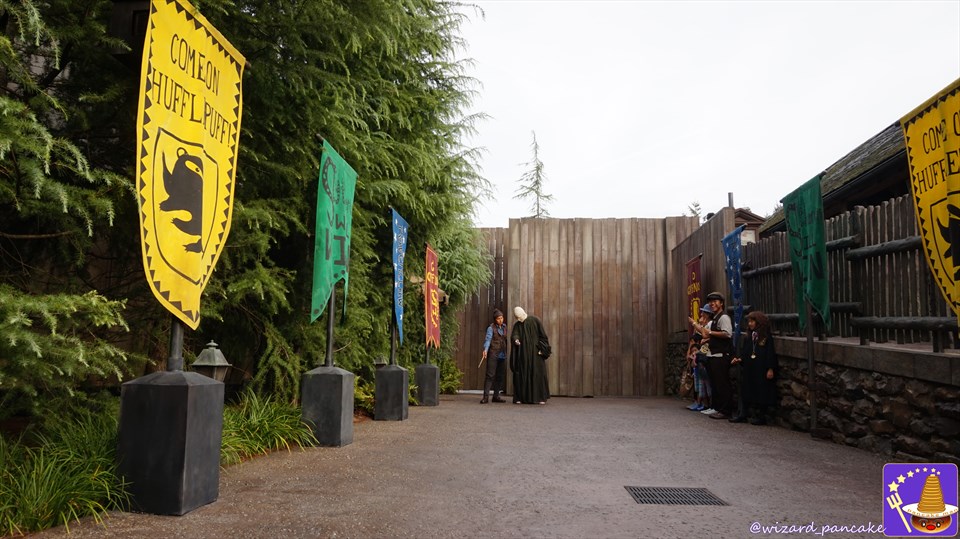 Wand Magic 'Ventus'.'Kinugoshi Voldemort' to challenge the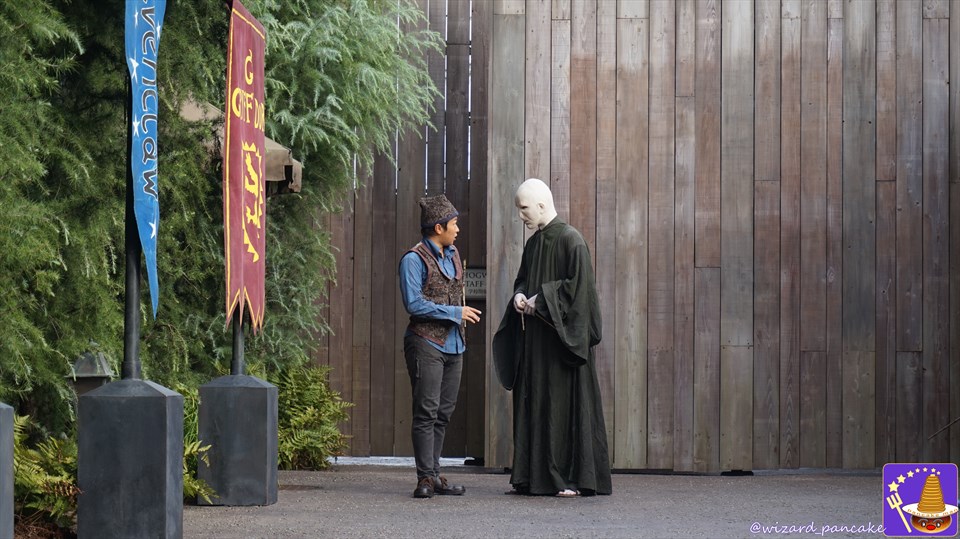 Everyone is laughing because of the overwhelming presence of W.
The wizard of the crew laughed too.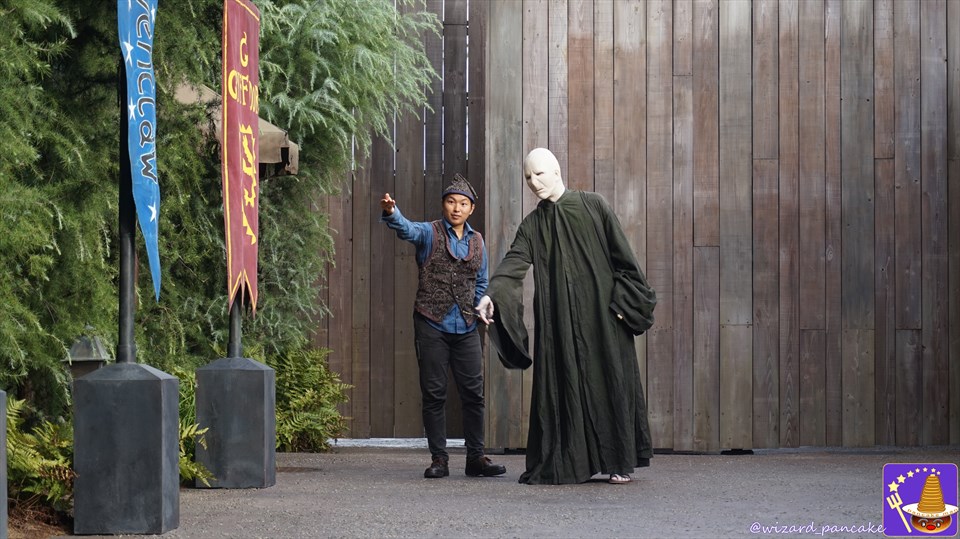 Voldemort was a gentleman receiving a lecture from the village wizard.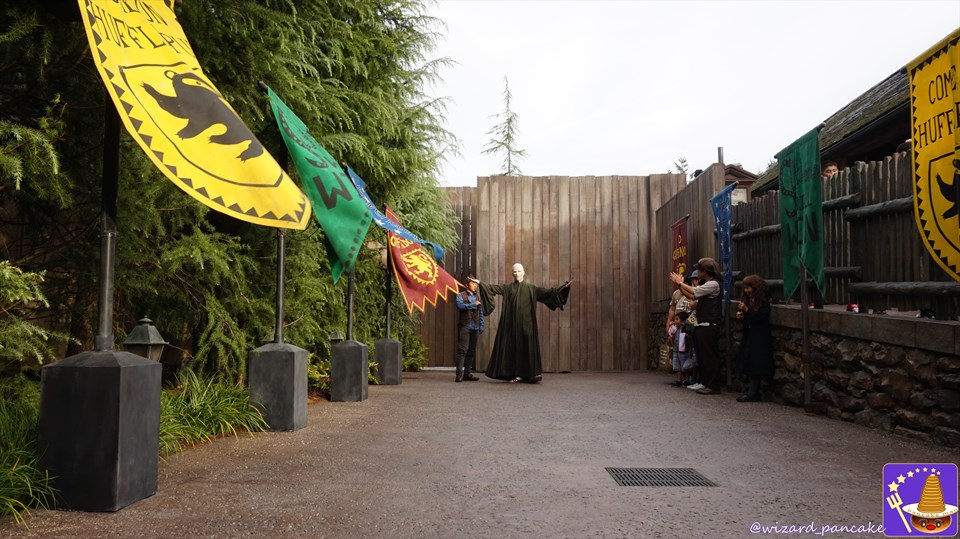 You've succeeded brilliantly! That's a man who wields powerful dark magic.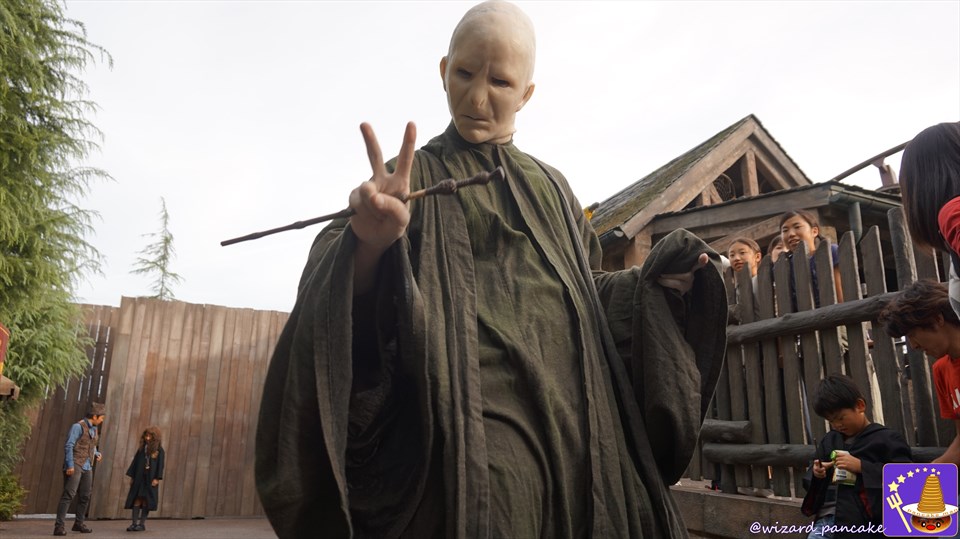 V-signing to the cameraman (Dumbledore), what a mischievous move!
Silent Voldemort vs Pancake Man Dumbledore Fighting with a cane! What a W!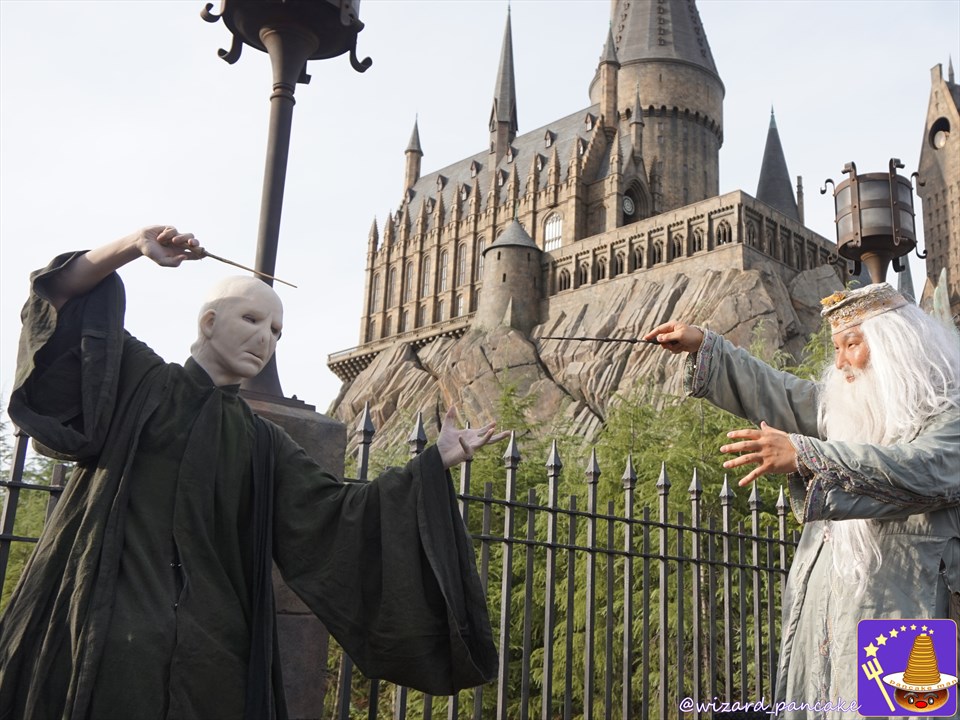 If you come to the Harry Potter Area in a Harry Potter costume or costume, it's fun to take photos of you playing Harry Potter like this.
butterbeerThe Dark Lord (laughing), who buys the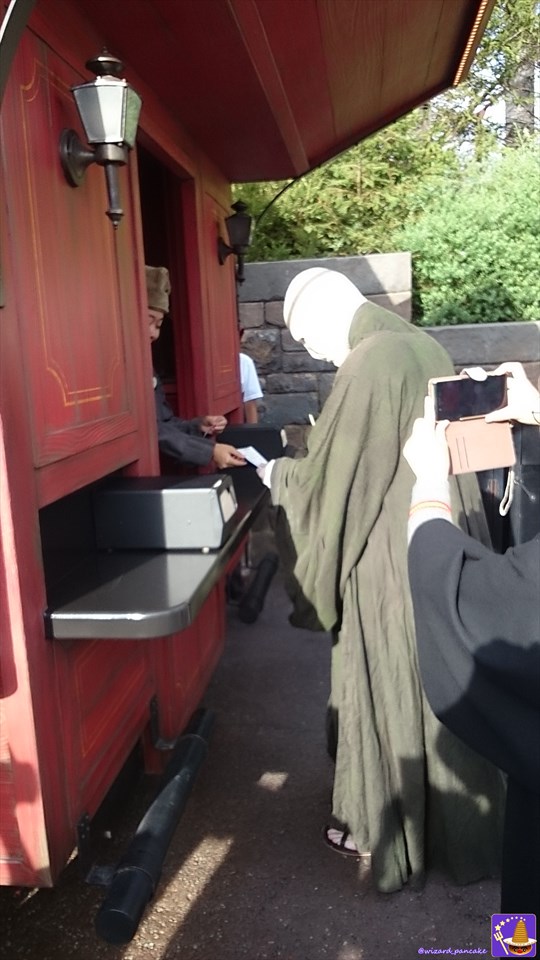 Nachan Harry attempts to interview Voldemort closely.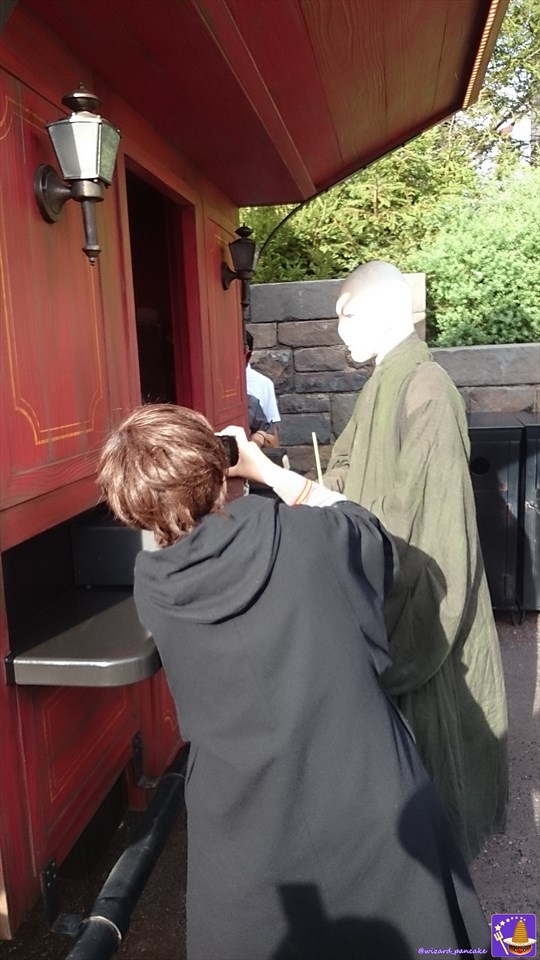 Nachan Harry's inevitable report to Lord Voldemort!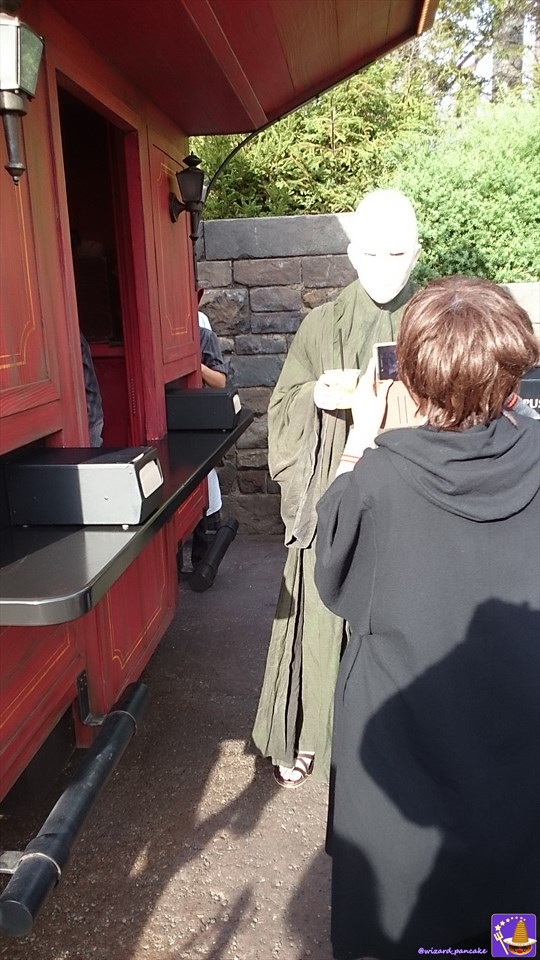 Hard left and right! Successfully photographed!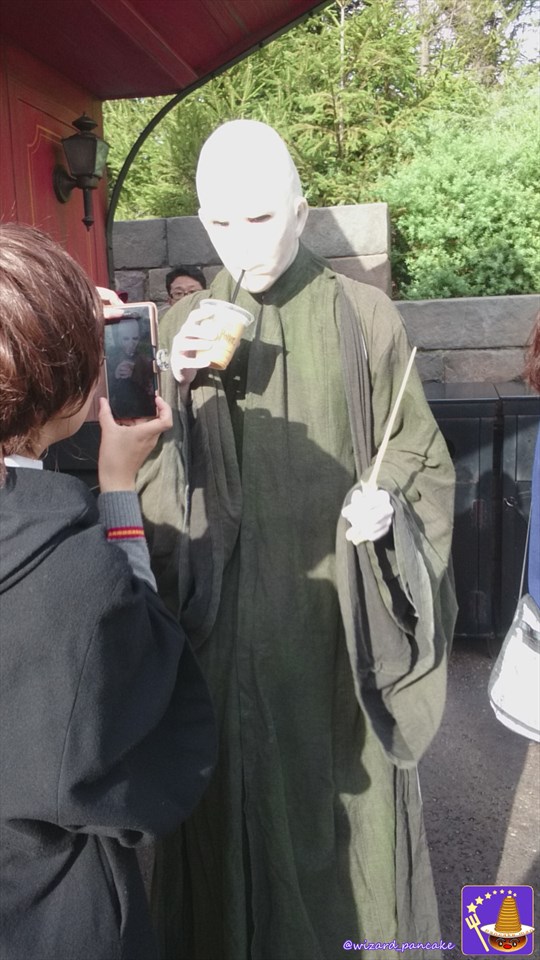 The emperor purchased a 'frozen butter beer'!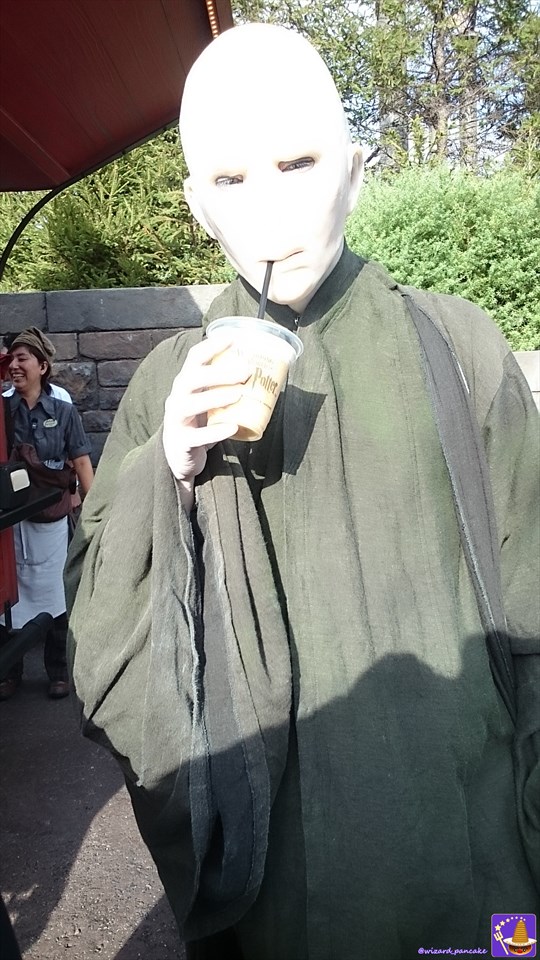 (# p.s.) 'What are you snooping at? Potter!!!!"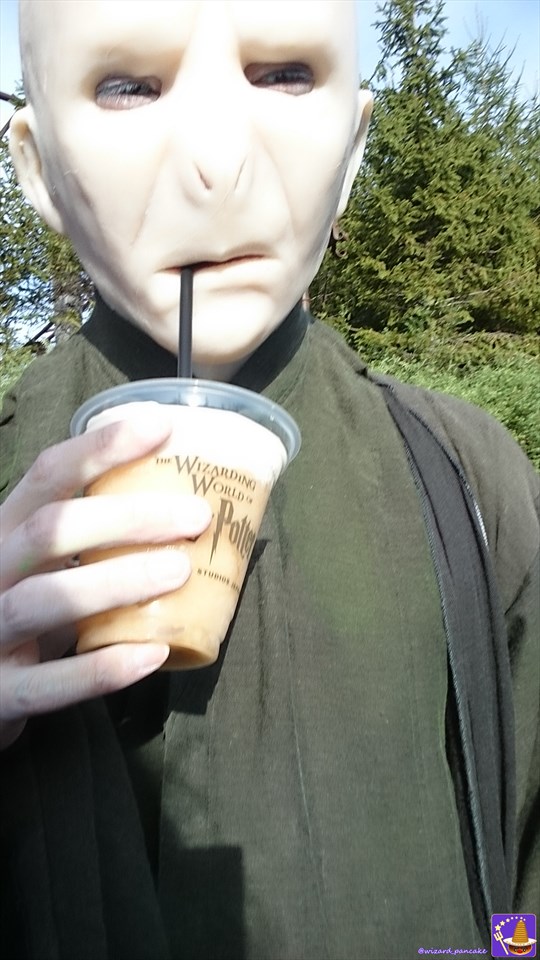 I'm furious! Harry, pinch! That's a rare, rare, rare close-up of the emperor.
This is the Pancake Man Dumbledore, a reporter from the field.Â
Lord Voldemort enjoying his magical experience with the Magical Wand ( ´﹀ ).
The magic was subtle. w
Too cute w

Mr Vol/.@tomo_kinugosi pic.twitter.com/Ahc6axkJUY

- 🍆Yasai no Nana🍅 (@snoel72) 8 October 2016.
Reporter Nachan Harry, continued.
He is not intimidated by the threats and is forcing a close interview with Voldemort!

There, too, my faithful servant, the dreaded Bellatrix, was holding a camera.â
(↓From the back of the video) Reporter Pancake Man Dumbledore.https://t.co/XVmZs64IlH# Frenzy in fancy dress. pic.twitter.com/iiAo9NB2Zt

- Wizard Pancake Man Dumbledore (@wizard_pancake) 9 October 2016.
Harry Potter masquerade (cosplay) with friends.Visit to HogwartsÂ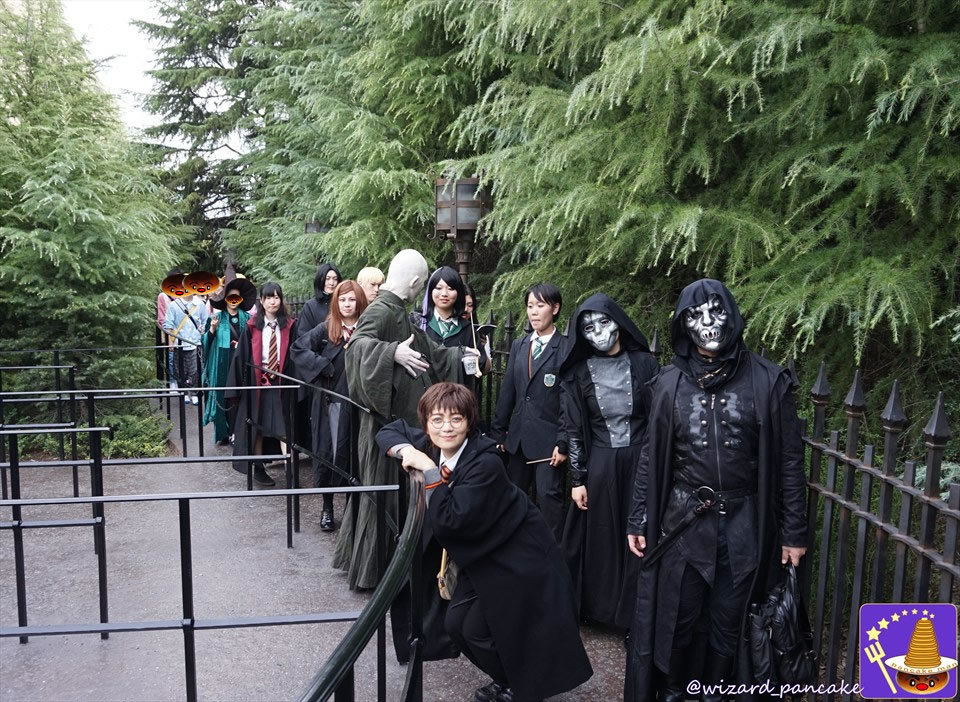 Everyone goes to Hogwarts! (The raid?) See you later.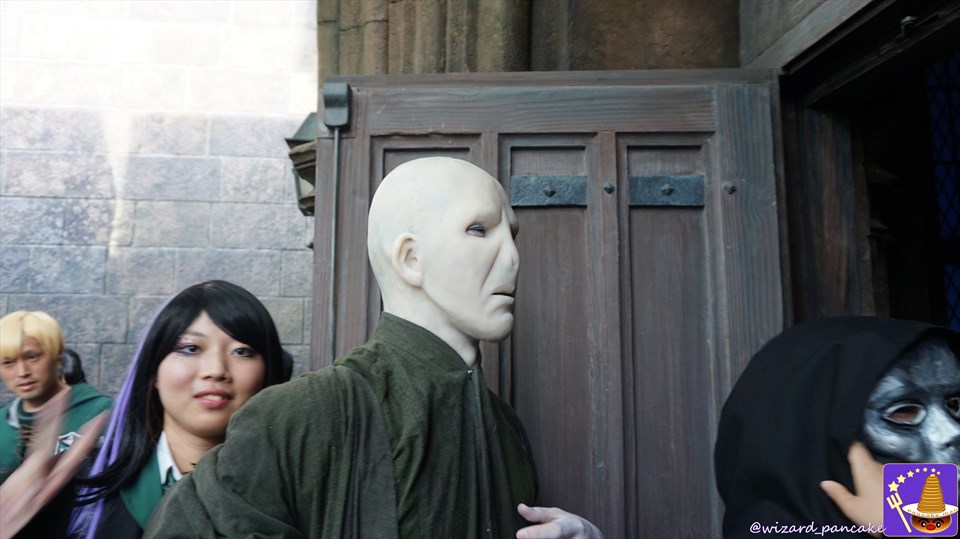 The Dark Squad invades Hogwarts School!
Photo of the dark camp only.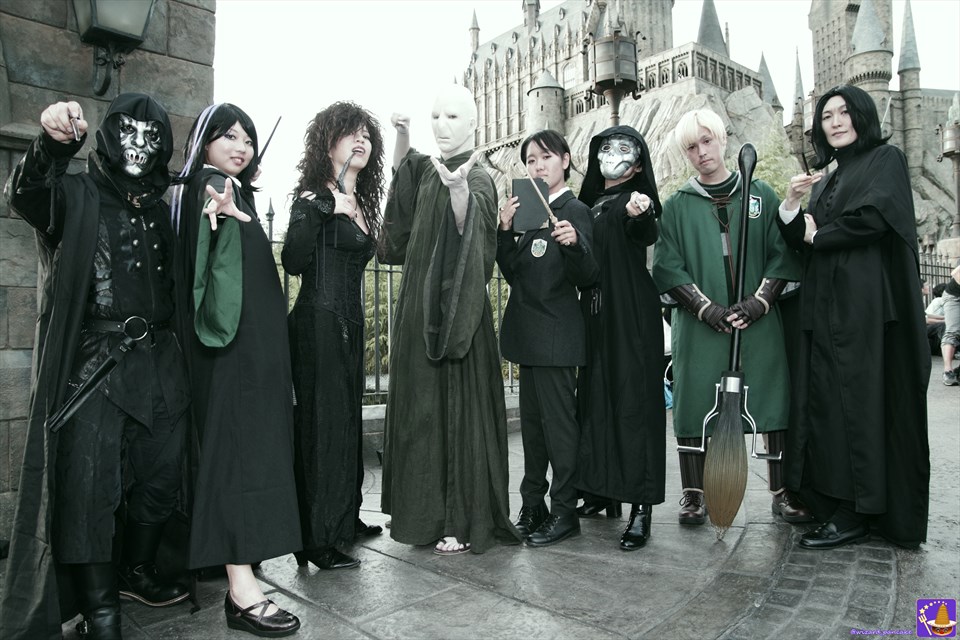 It's quite impressive... my loyal servant Bellatrix and the Death Eaters and the World Wide Web.
(Photo:Yichan Genie.)
In one of the moving picture corridors in Hogwarts Castle.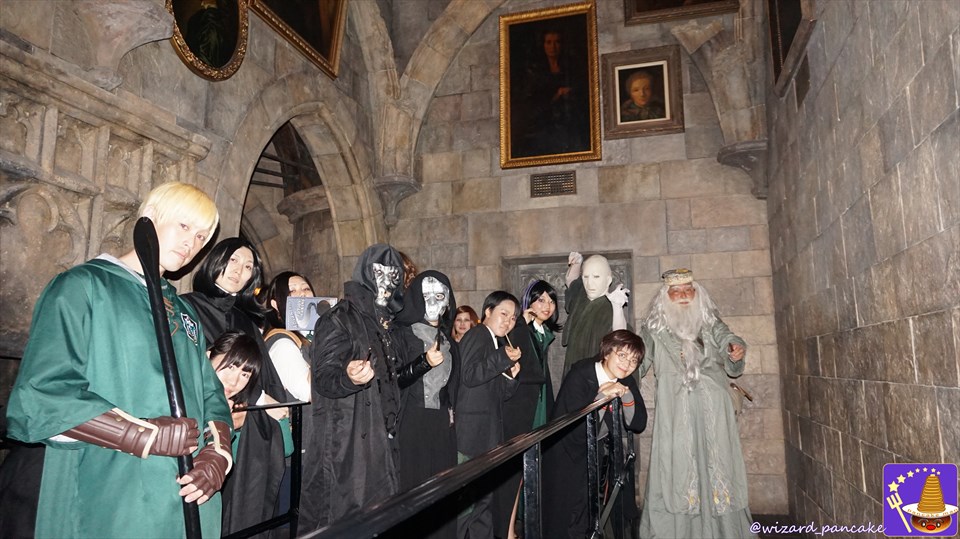 All together, with the Great Hall of Hogwarts and the Tower of Gryffindor in the background at night.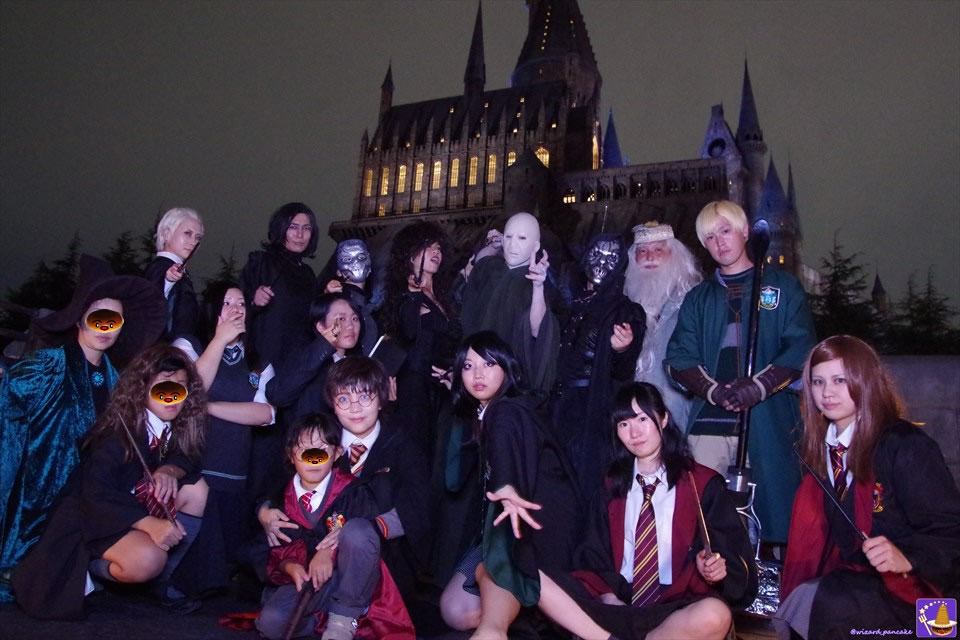 (Photo:mozukuic acid)
Voldemort is on the rise in the USJ wizarding world.
If we don't destroy the Horcruxes quickly, more may come back to life on the WWW.
Well, Snape is proliferating in the wizarding world, and Dumbledore, myself, is proliferating on the World Wide Web.
We're seeing a lot of Bellatrixes on the WWW.
Every year we have more and more people to enjoy the company of, and it's a lot of fun.
I hope we can get together with the next group of members one day...
Voldemort everywhere.
covered in snipes
full of bellatrixes
Dumbledore-ridden
full of Death Eaters
And, well, I didn't know it at the time, but I didn't know that a few days later a new Voldemort was rising from another Horcrux.
I'll tell you this story in the near future.
That's it for today.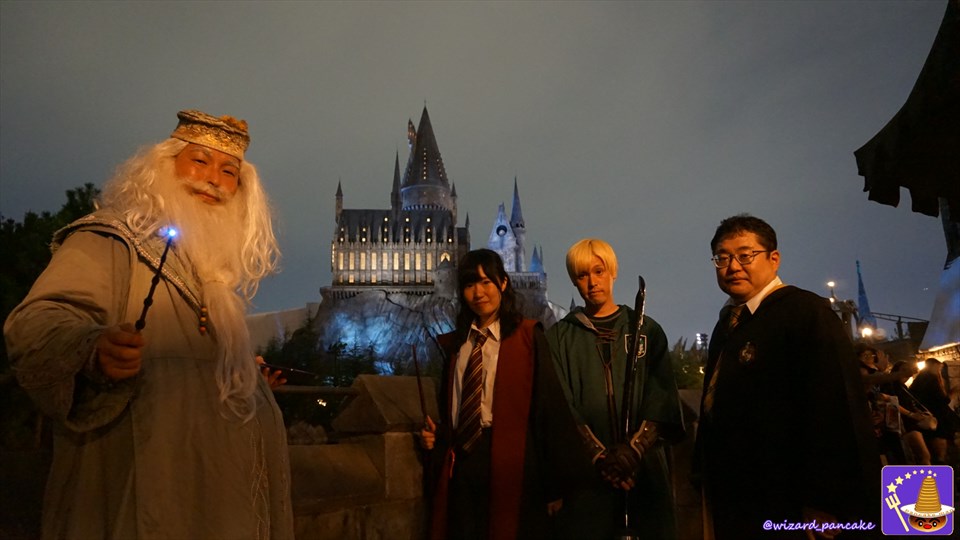 Now, I'd like to take this opportunity to ask a favour from Pancake Man Dumbledore.
It's selfish of me to ask, but if you're in costume and you're my guest this time, people will want to take photos of you and see you up close.
I think so too. It's nice, isn't it?
But then, if you stop to take photos in the corridor, a crowd will soon form and you will be blocking the way, so I would appreciate it if you would refrain from asking me to take photos of you. If there are no pedestrians, this is not the case.
For the same reason, even in a large place, if ten or twenty Muggles gather, they will occupy the place.
If there are 10 people in a group, we would appreciate it if you would refrain from stopping outside any longer.
Also, if you stay in the same place, the person who wants to take photos in that place will not be able to do so for any length of time.
We want to move on within 10 minutes at the most, so we may have to decline and move on if there is someone waiting.
Hogsmeade and Hogwarts is not a large place. If we become a nuisance to the general Muggle population, we will receive a scolding or warning from the Clu wizards. I wouldn't want to be suspended from school either.
I know it's not the right thing to ask everyone to do, but I would be grateful for your understanding and cooperation!
The schedule for attending the Wizarding World & Hogwarts in Harriotta fancy dress and recruiting friends is 'Yurubo'.page for more information!
1-1.Death Eater Attack! Night in Hogsmeade begins with a battle of the Death Eaters vs. the village wizards! (New USJ Hallipota Halloween show)
1-2.Death Eater Attack Report #2 Â Recommendations for places to see & numbered tickets.
2.Halloween Feast experience report.
3.1.Halloween Dessert Feast experience report.
4.1.About Magical Trick or Treat
5.1.Pumpkin pasties & pumpkin bread â
Hallipota news release, 'Death Eater Attack' and other Halloween content.
[HARRIPOTA NR] Death Eaters will appear in Hogsmeade Village during the 2016 Halloween season! (USJ Wizarding World)
From 2018 - reopened as a changing room open 365 days a year!