Harry Potter merchandise on sale at Osaka Comic-Con 2023have stuck in the mind of me, Pancake Man.
Osaka Comic-Con] Weasley Wizard Weeds aloha shirt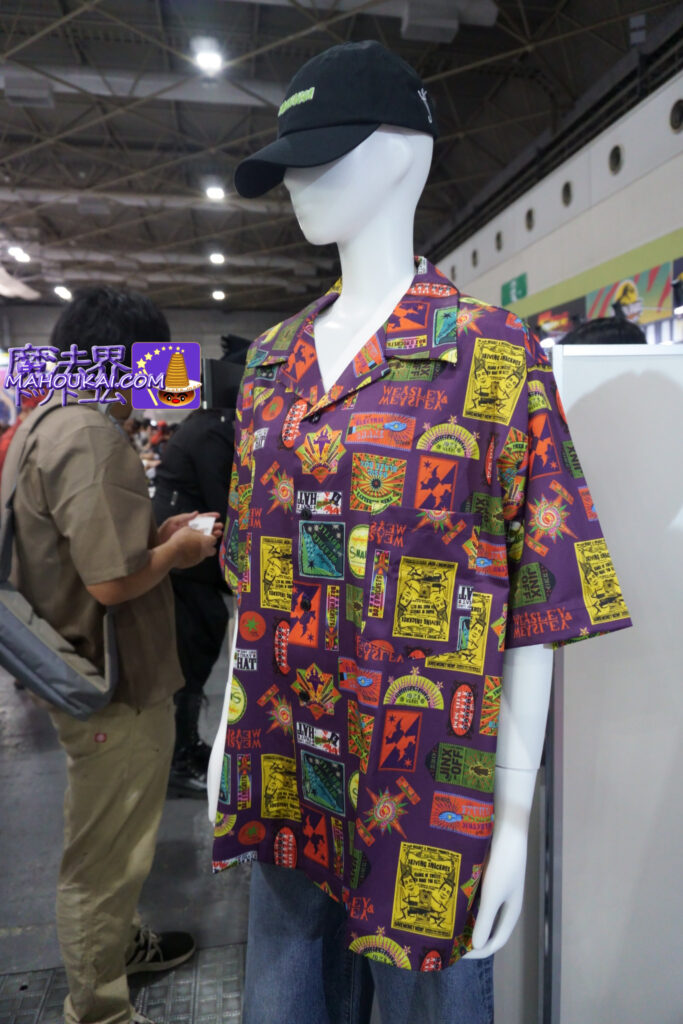 The aloha shirt has a colourful, pretty pop look with a purple base. The aloha is actually Harry Potter merchandise.
If you recognise what the design is at a quick glance, you are a serious Harry Potter fanatic! Congratulations...
The item is an aloha shirt, but all the logos in the design areWeasley Wizard Weeds (Harry Potter) from the film Harry PotterWeasleys' Wizard Wheezes.)"is the graphic design of product labels and product boxes.
'Weasley Wizard Weeds'.Weasleys' Wizard Wheezes.TheWeasley brothers twins Fred and Georgefounded the shop specialises in prank goods.Graphics were produced by MINALIMA, so they are no longer MINALIMA goods(in...)Minalima Osakaalthough not sold) is an apparel product that is not an exaggeration.
This is why we highly recommend this item to Harry Potter Fred & George fans and Minalima fans!
ウィーズリー・ウィザード・ウィーズ フレッド&ジョージのお店 ダイアゴン横丁|ハリー・ポッター スタジオツアー東京(としまえん跡)パッケージやラベルを観賞できます。
[Purchase report] Weasley Wizard Weeds aloha shirts.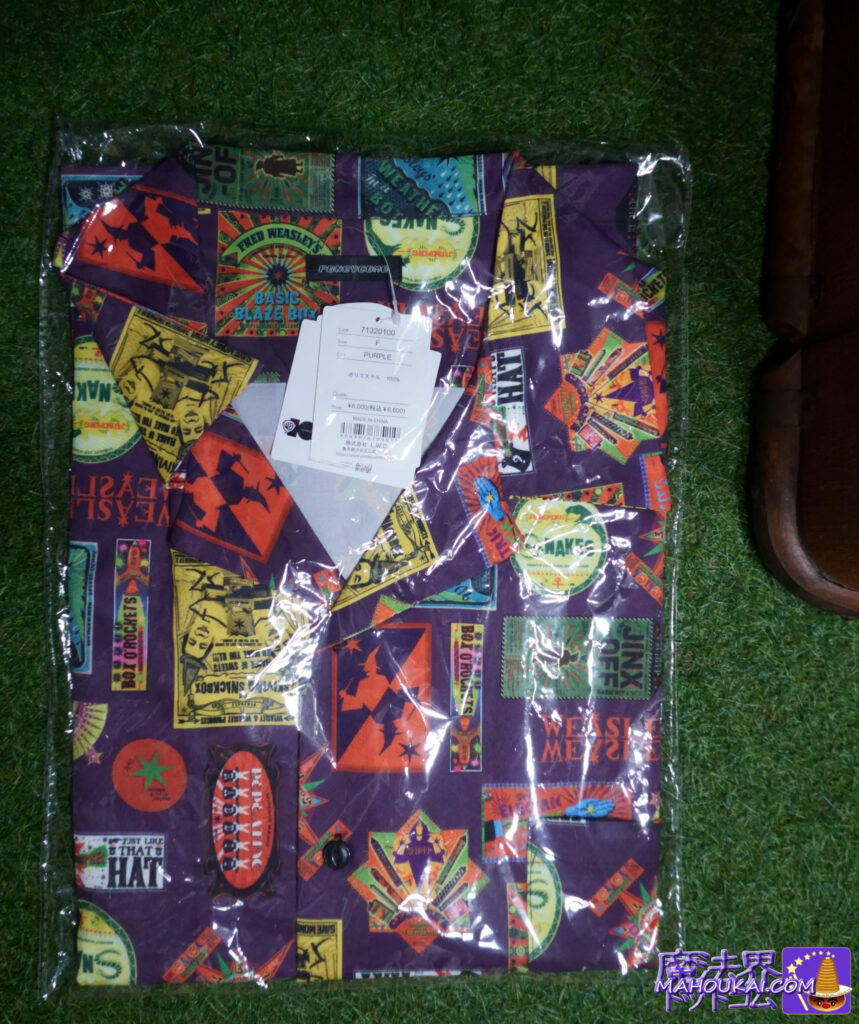 | | |
| --- | --- |
| trade (brand) name | Harry Potter] Icon / Aloha Shirt (PONEYCOMB TOKYO) |
| Size. | Free size (one size only) |
| raw materials | Polyester 100% |
| Price | 6,600 yen (incl. tax) |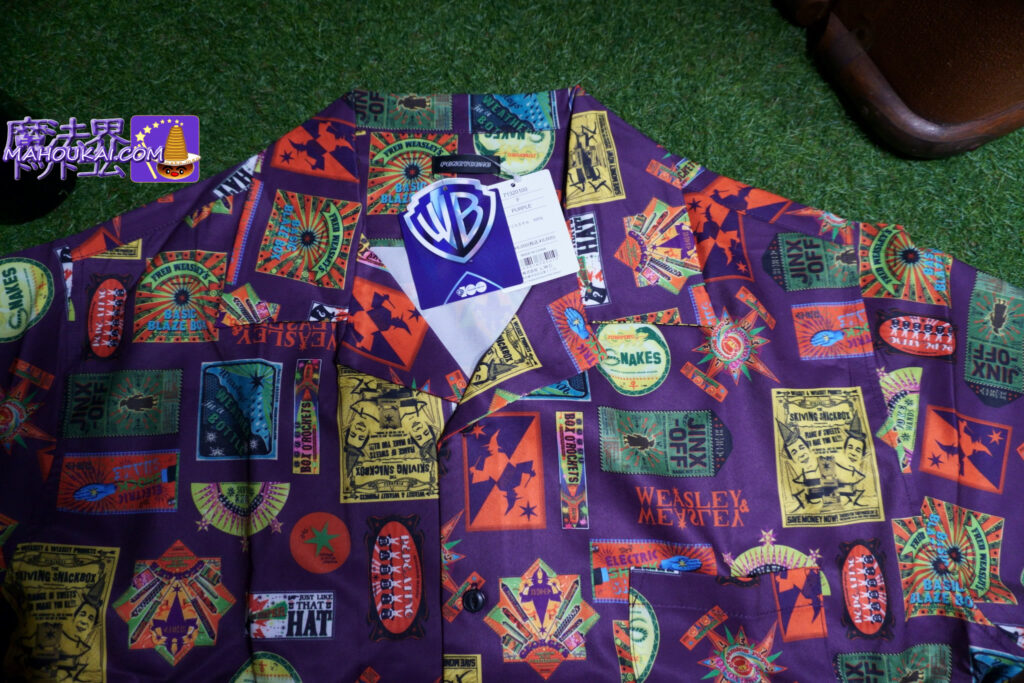 The paper tag had a Warner Bros centenary design.
The Weasley Aloha Shirt is only available in one size (one size fits all), but it was big enough for me to wear comfortably. I wear a men's XL size; some shirts would be too tight in size L. For reference.
So if you are petite, it may be dowdy if you wear it. If you're a Fred & George fan, it's a great item to have in your room!
Sales shop|Panicam Tokyo|Osaka Comic-Con 2023, Hall 2, Booth E-011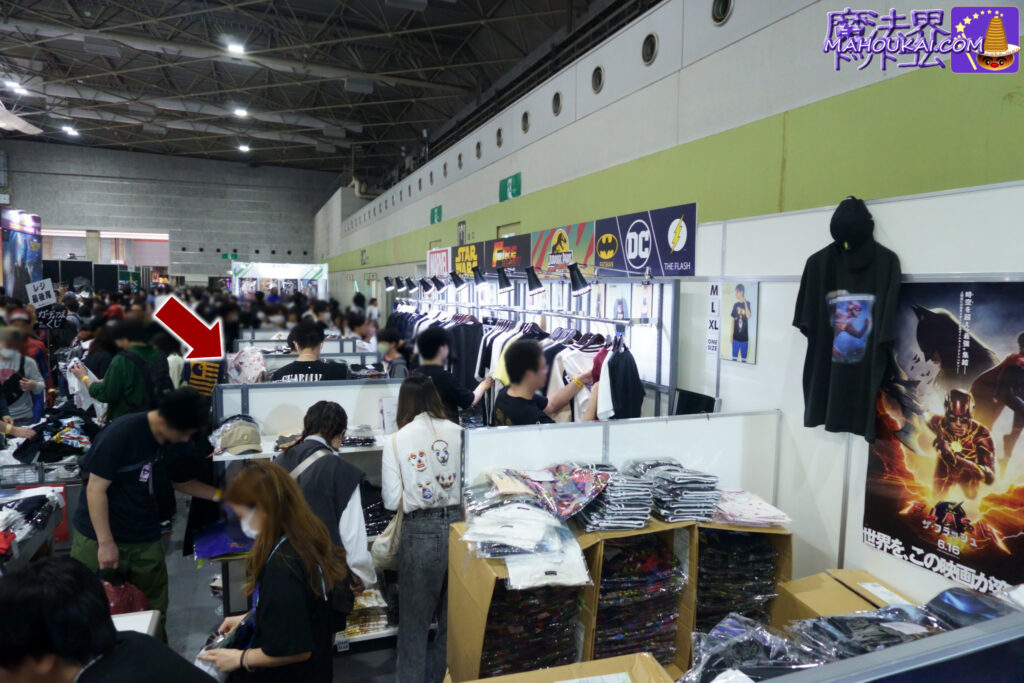 Panicum Tokyo Booth location.

INTEX Osaka, Hall 2, in the company's booth area




E-011 Panicum Tokyo.

Items for sale

Harry Potter.




Fantastic Beasts.




Mats Mikkelsen (Gellert Grindelvald).

Method of payment

Various credit cards, cash (Japanese yen)
Harry Potter and Fantastic Beasts items from Panicum Tokyo to be launched at Osaka Comic-Con! There is no Harry Potter signage on the booth pop-up, but the items are available at this booth.
If stock remains, they will also be available in the company's online shop.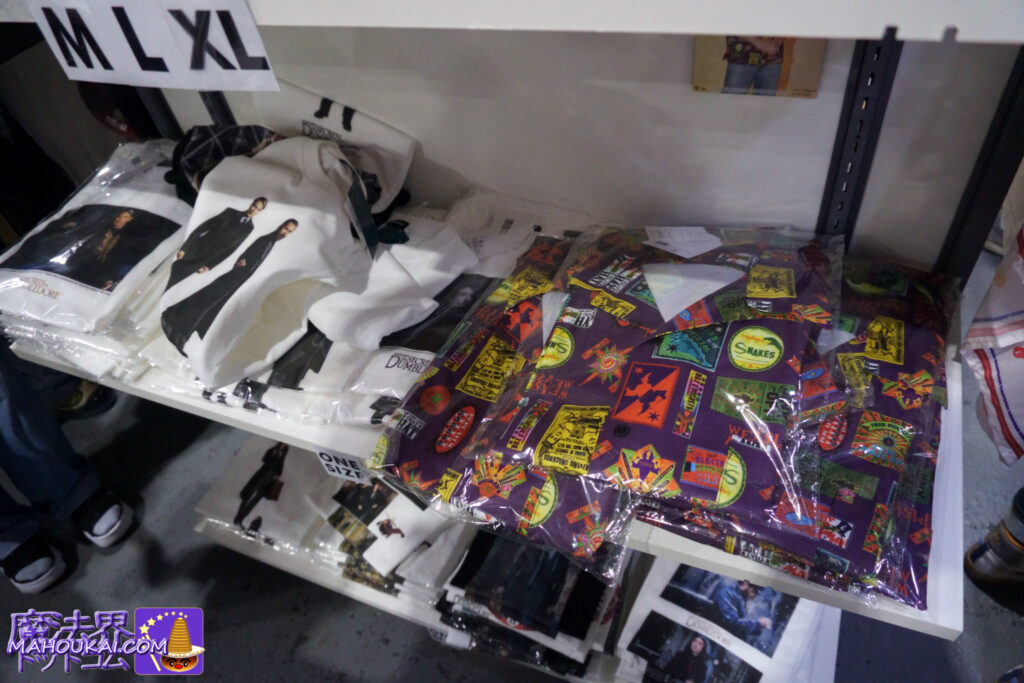 Other Harry Potter and Fantastic Beasts related items, mainly T-shirts, were also available.
Scarves with the Honeydukes pattern, earrings with the Slytherin crest, and other items such as Fantabi and Harriotta T-shirts are available.
That's all for now for the purchase report and introduction.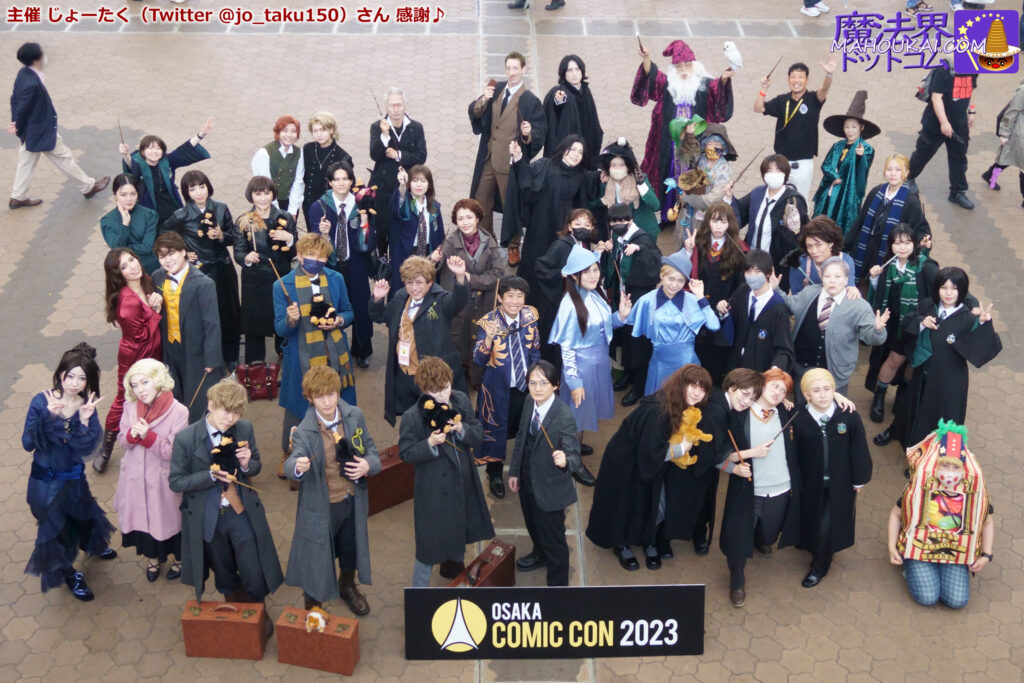 [Osaka Comic-Con] Purchase report.
Weasley Wizard Weeds aloha shirt 👉https://t.co/qci2D5qggd
Highly recommended for Harry Potter Fred & George fans and Minalima fans!# Osaka Comic-Con # Harriotta. # Weasley. #minalima @PONEYCOMB https://t.co/5WMIBTfPfH pic.twitter.com/IOH4dquJPO

- MAHOUKAI.COM wizardingworld.com Super Commentary Guide to Harry Potter & Fantabi (@mahoukaicom) May 5, 2023