HARIPOTA & FANTASVI GOODS FLAPPER Limited-time shop, Osaka Station, Luxe Aire, 1F.
A limited-time FLAPPER shop has opened at Osaka Station Luxe Aire! The shop displays and sells Harry Potter and Fantastic Beasts collaboration goods. You can also buy new products in advance♪ You can take a good look at and shop for FLAPPER's Harry Potter goods, which are usually rarely seen in person in Osaka♪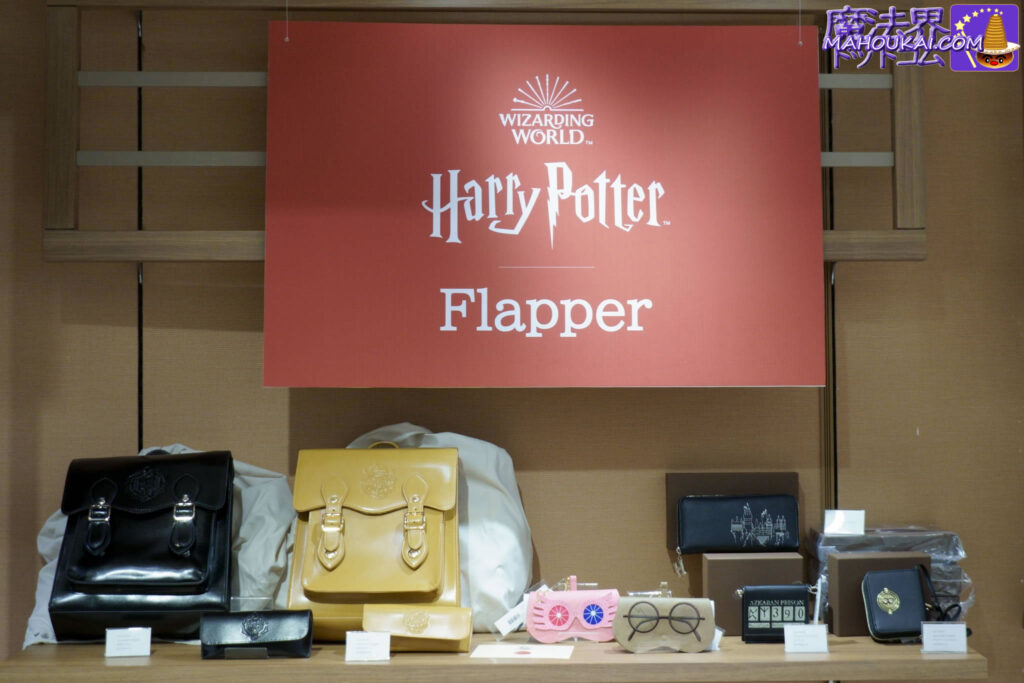 FLAPPER limited time shop Information
Event details
Limited time pop-up shop
period of business (e.g. during which a company is open for business)
Wednesday, 27 July - Tuesday, 2 August 2022
opening hours (of a store, restaurant, etc.)
10:30

~ (after a number, e.g. 1, 2, 3, 4, 5, 6)

20:30
Venue.
Osaka Station, LUCUA 1100 (LUCUA 1100), 1st floor, next to escalator.
Products for sale
FLAPPER Harry Potter, Fantastic Beasts collaboration products.
FLAPPER Harry Potter, Fantastic Beasts collaboration products on sale.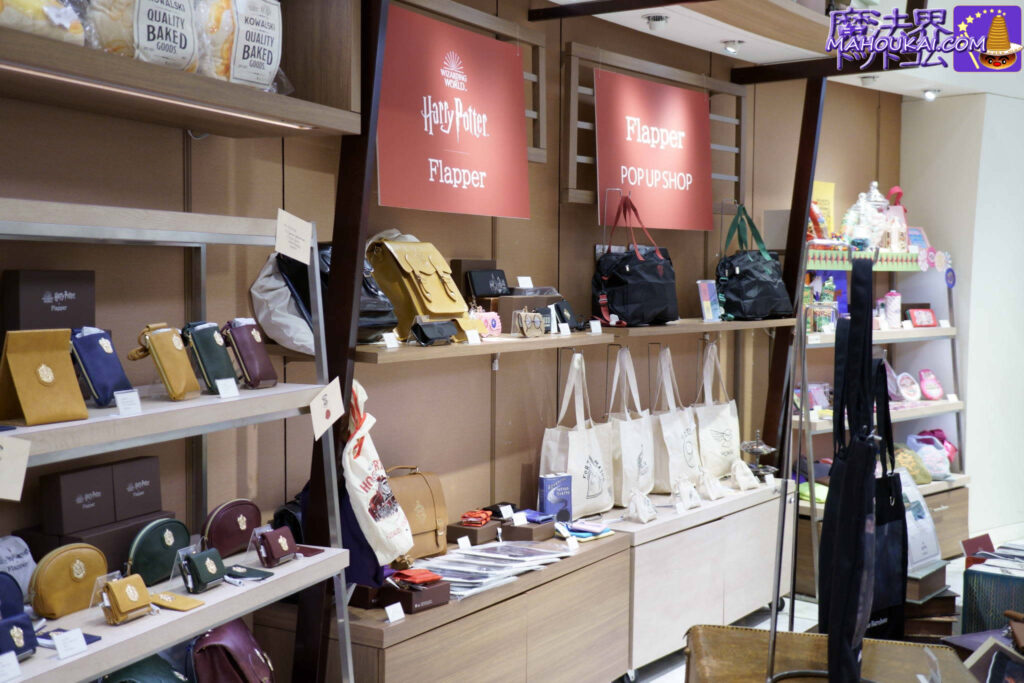 FLAPPER is a leather product. Various Harry Potter collaboration items were also lined up.Â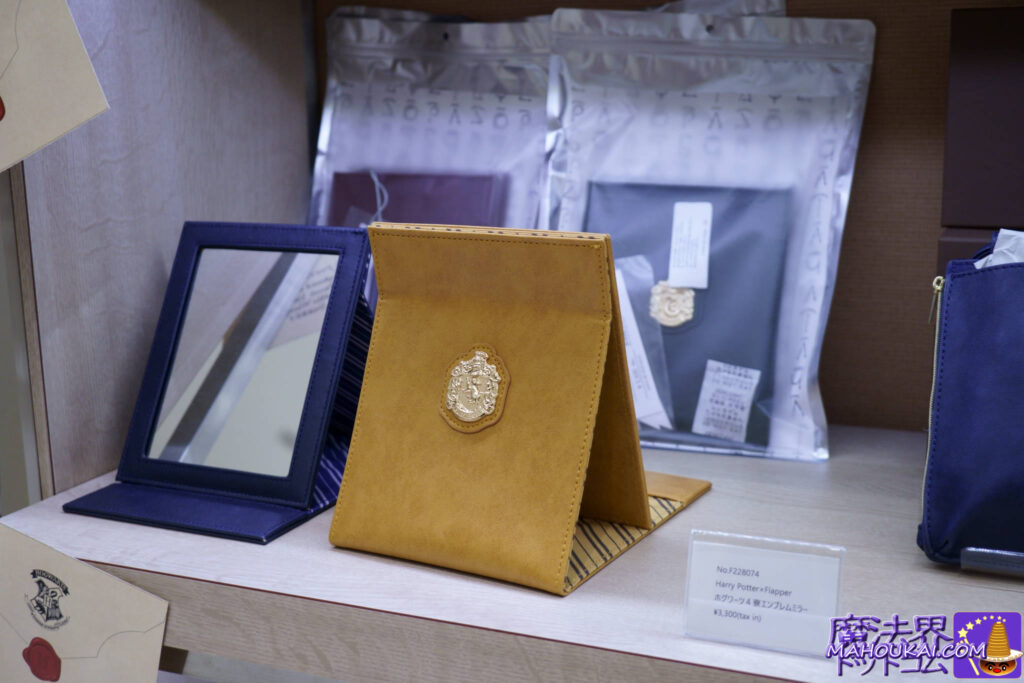 Very popular Harry Potter satchel bag - FLAPPER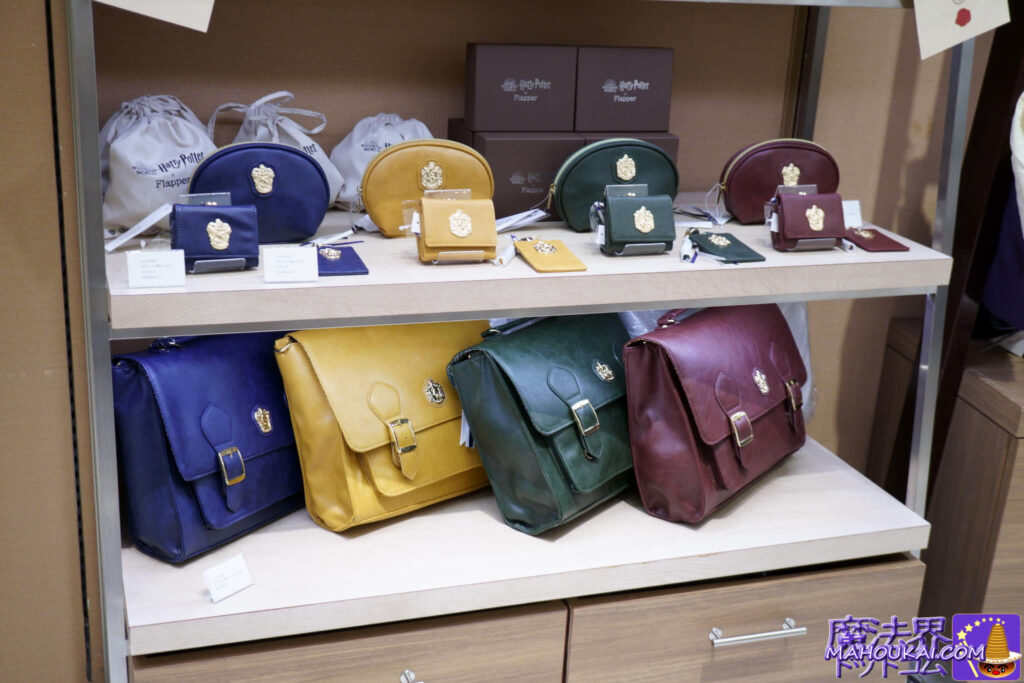 Newly launched items (pre-sale) Film art pouch
A new product is on pre-sale at the FLAPPER limited-time shop at Osaka Station Luxe Aire. 'Film Art Pouch'.
Price: ¥2,750 (incl. tax)

Harry Potter series, 'Dobby, Professor Trelawney, Umbridge, the Dursleys and their son, Aunt Marge'.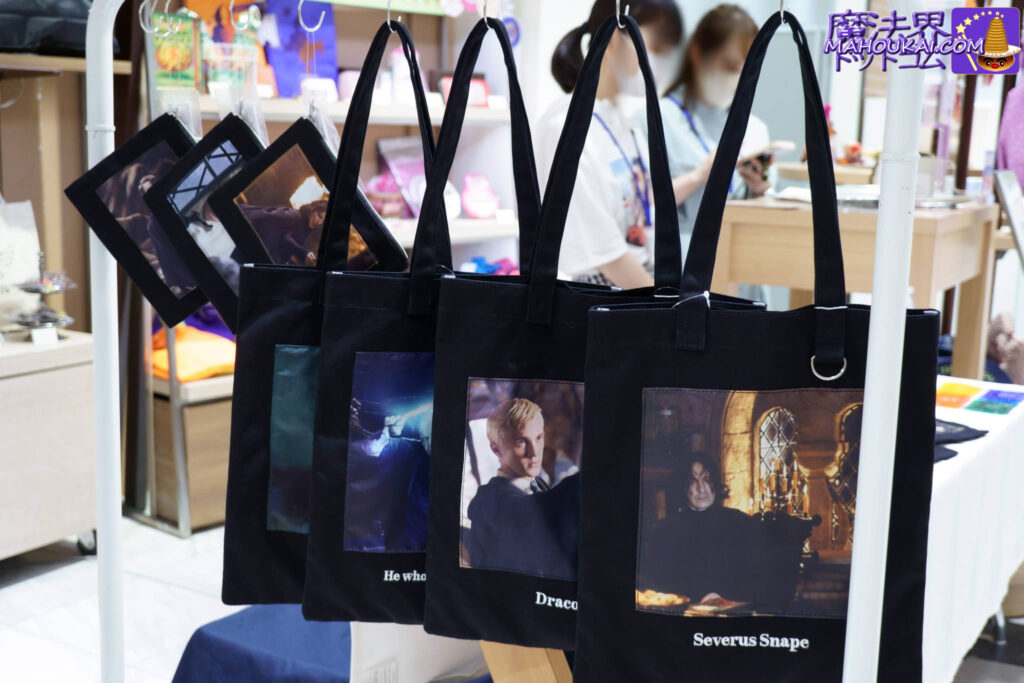 From left to right: 'Tom Riddle', 'Draco Malfoy' and 'Severus Snape' film art pouches. The line-up also includes 'Fred and George', not pictured.
Photo tote bags with different scenes are also available.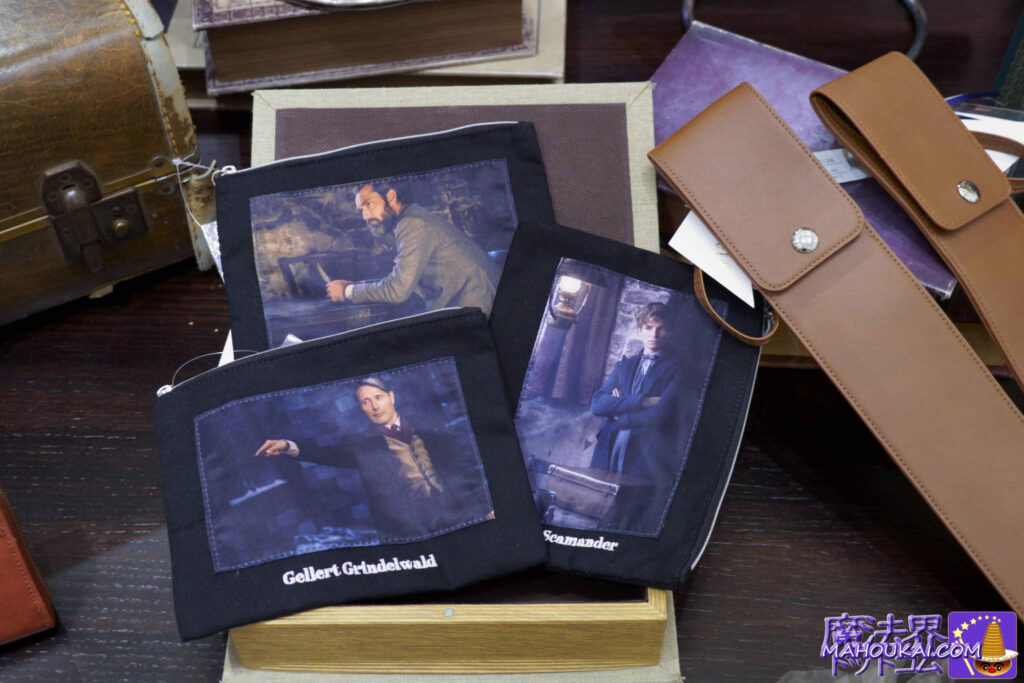 Fantabi-Series 'Gellert Grindelbard', 'Albus Dumbledore', 'Newt Scamander'.
Kowalski bakery series|FLAPPER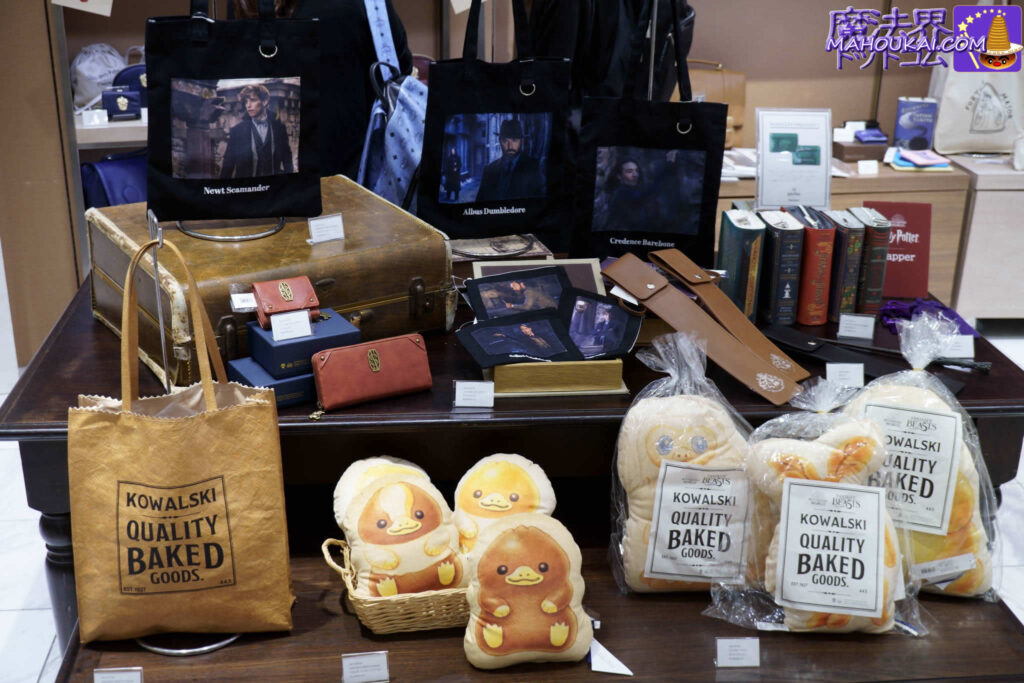 ホグワーツ紋章の杖ケース、ベビニフ、デミガイズ、ボウトラックルのパン風クッションなど勢ぞろい♪
I, Pancake Man, personally wondered whether to buy the bag with the words 'KOWALSKI QUALITY BAKED GOODS' on the bottom left. I've been too scattered lately, so I held back, but I want to get a www (≥▽≦).
Fantabi book-shaped pouch - FLAPPER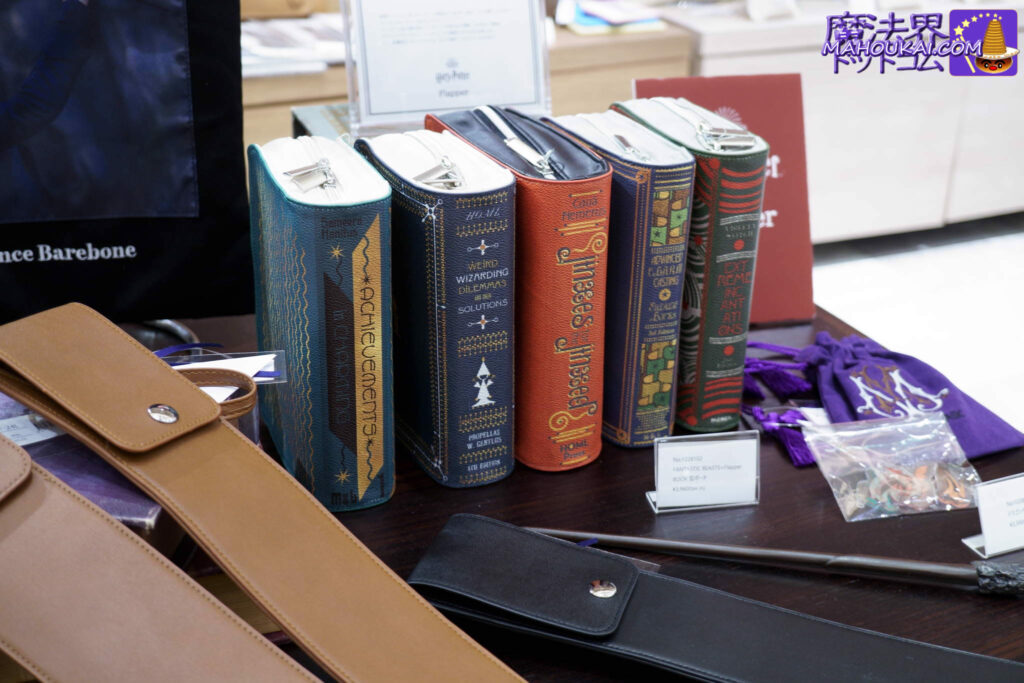 Pouches with book designs from the Fantastic Beasts and Dumbledore's Secret Trunk film were also on sale.Â
Honeydukes and Weasley Weathered Weeds W.W.W. Fred & George's Shop Series.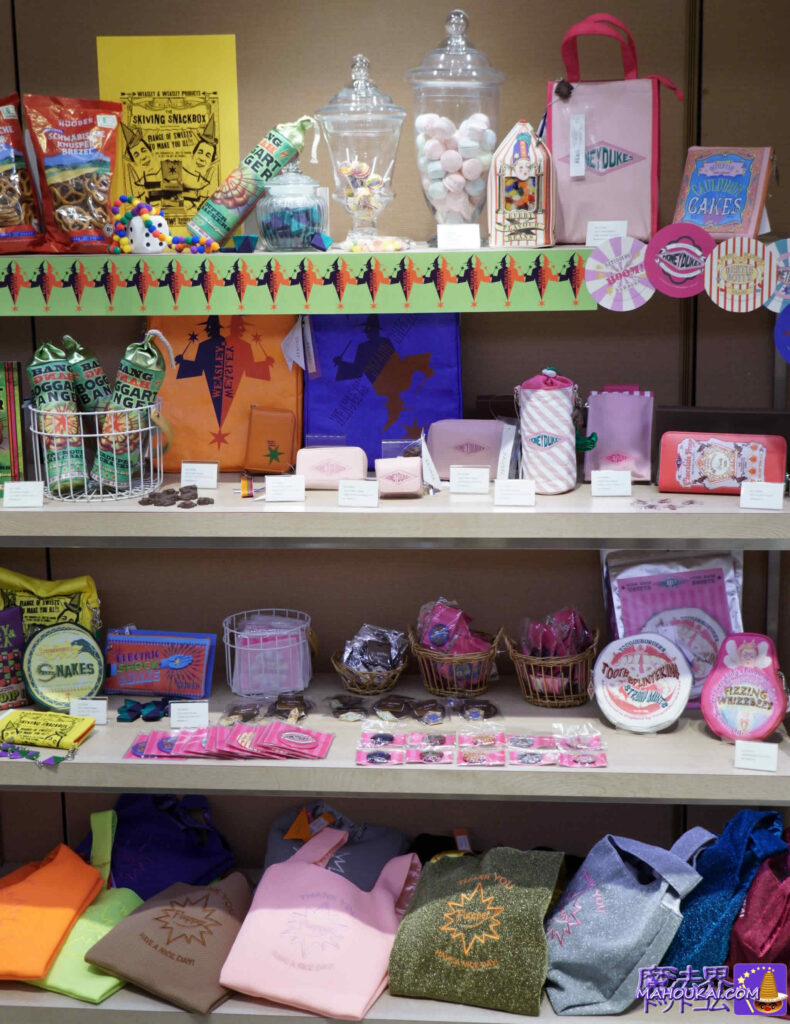 Each item is based on a Honeydukes confection or design, with a range of items designed by Fred and George's prank shop, Weasley Weird Weeds (W.W.W.) â
Drawstring pouch and eco-bag FLAPPER HARRIPOTA & FANTASVI Collaboration Goods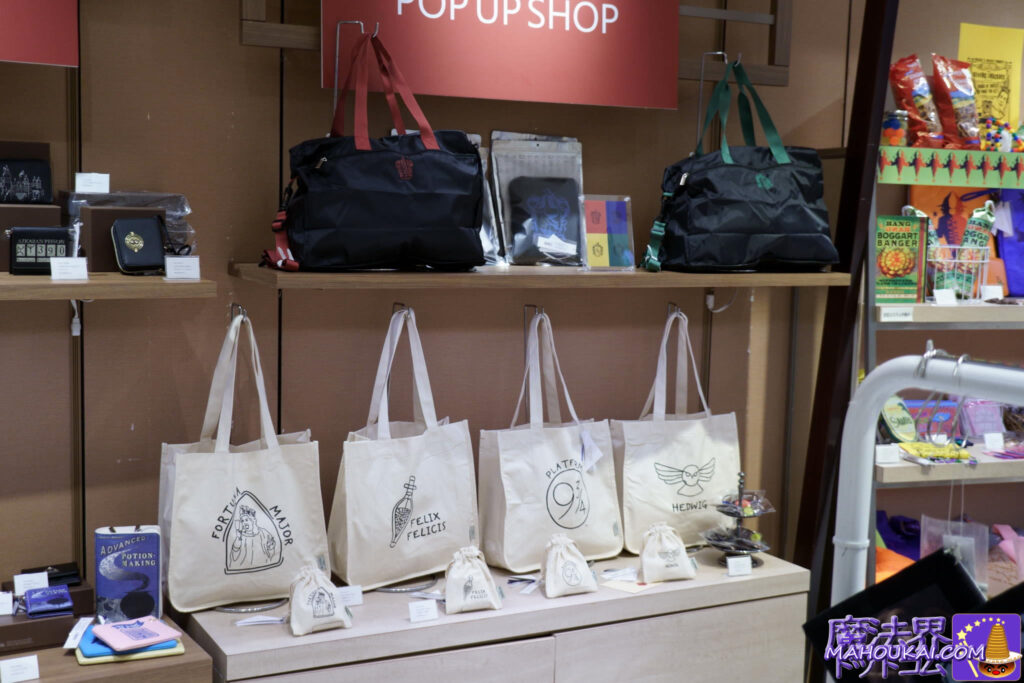 Simple design front 'drawstring pouch' and back 'eco-bag'.
Hair bands & badges|FLAPPER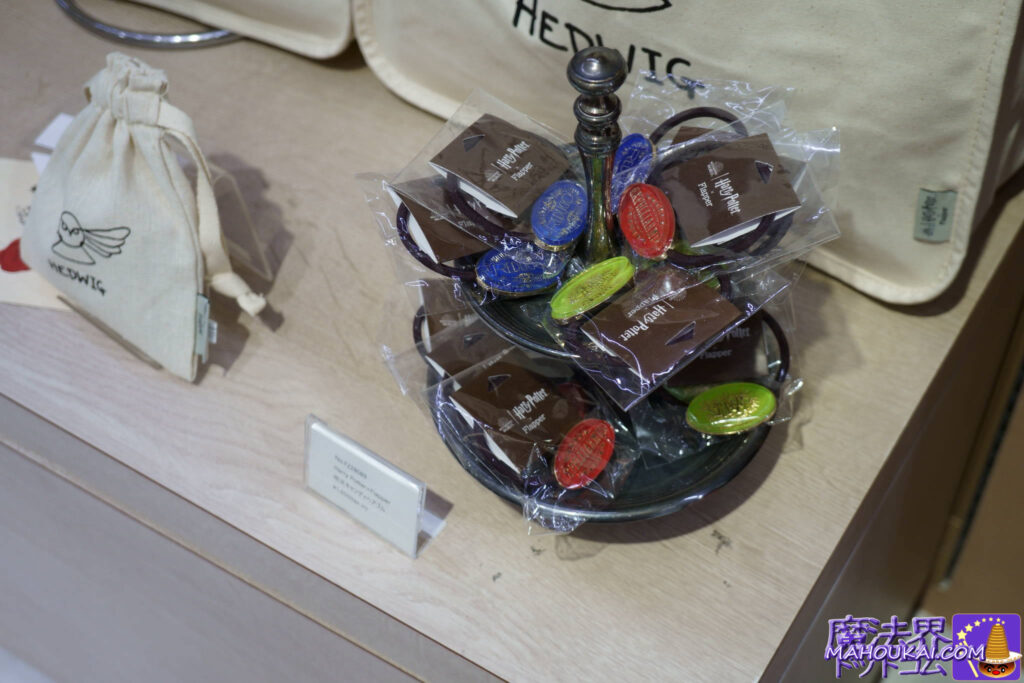 Hair elastic Looks like a 'spell candy' design â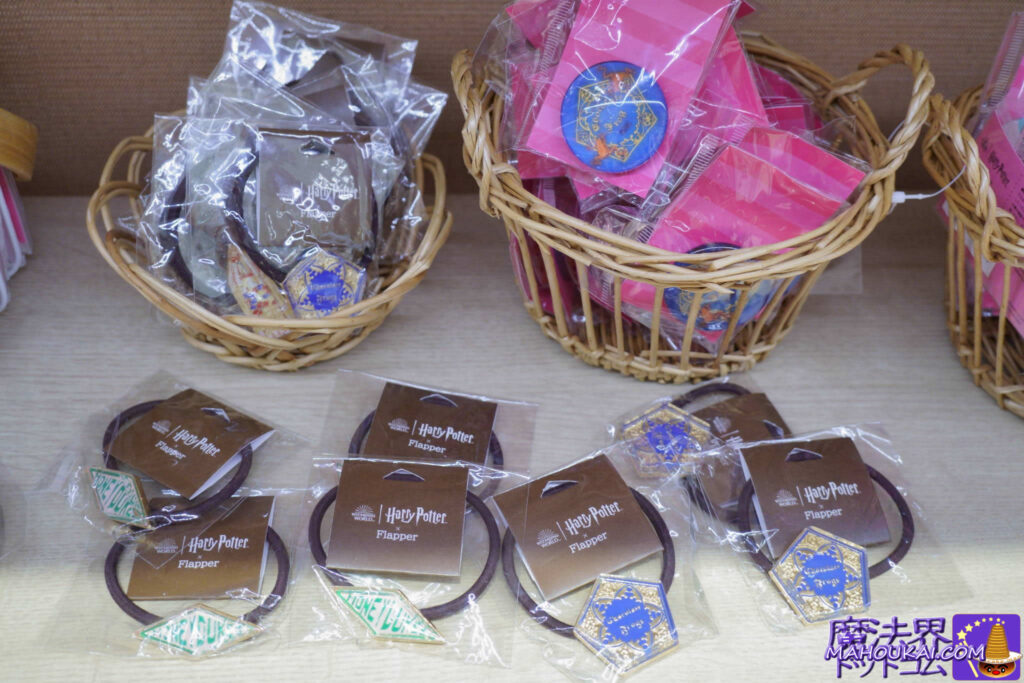 Honeydukes logo, frog chocolate design hair elastic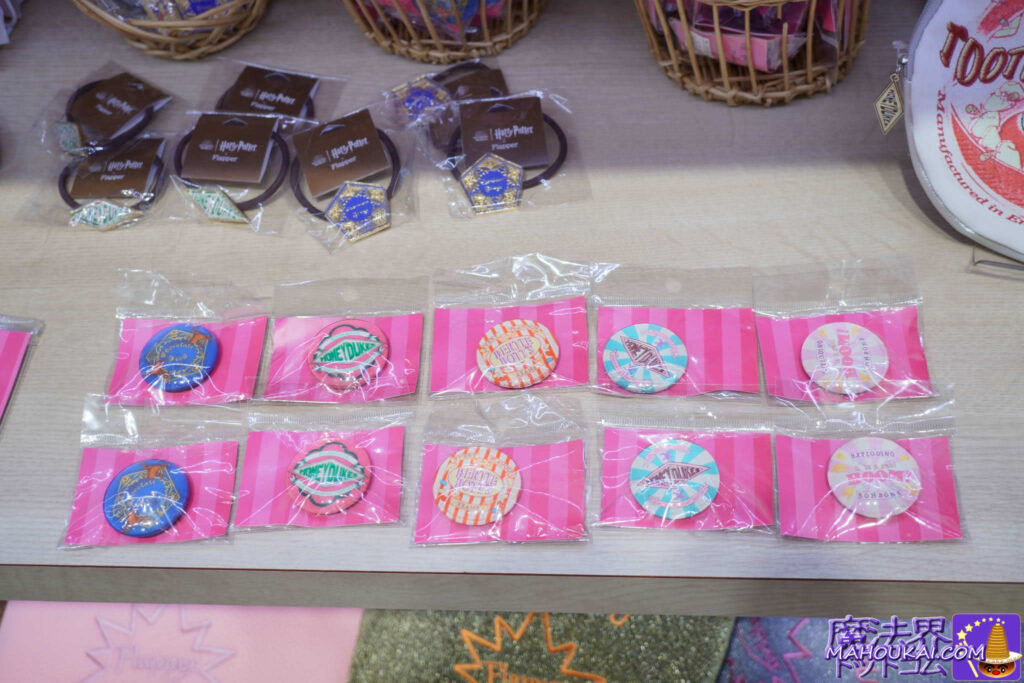 缶バッチミラーも可愛いのが揃っています♪
Novelty gift with purchase! |Flapper Original Card Case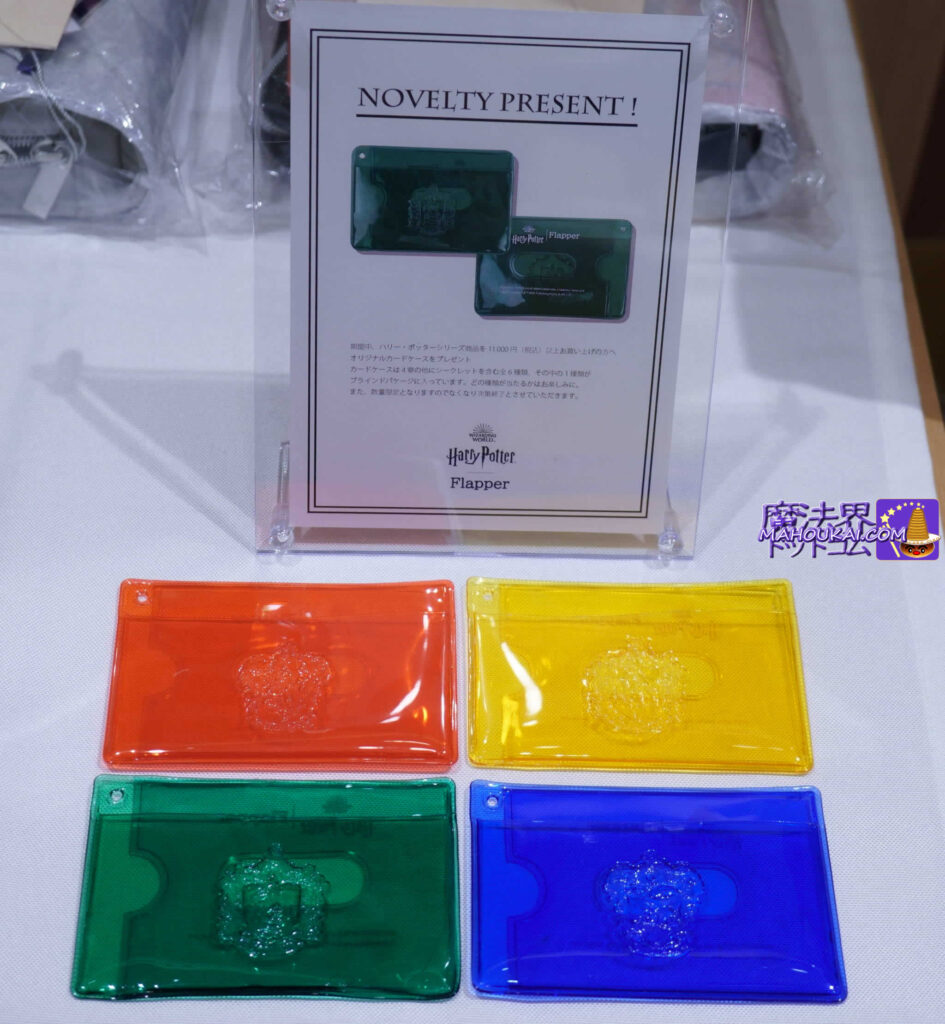 Harry Potter products and Fantastic Beasts products at the POPUP SHOP or Flapper Online Shop during the period.11,000 (incl. tax) or moreOriginal card case with purchase!
Four types in the picture (Gryffindor, Hufflepuff, Slytherin and Ravenclaw) plus two secret types, for a total of six types.randomPresent one card at
Limited quantities are available and will end as soon as they are gone.
It will be open for a short period until 2 August, so if you have the time and the physical condition, why not visit the first floor of LUCUAI-LE at JR Osaka Station! ヾ(≧▽≦)ノ
LeSportsac Fantabi collaboration goods also available on the next floor! 1st floor of Luxe Aire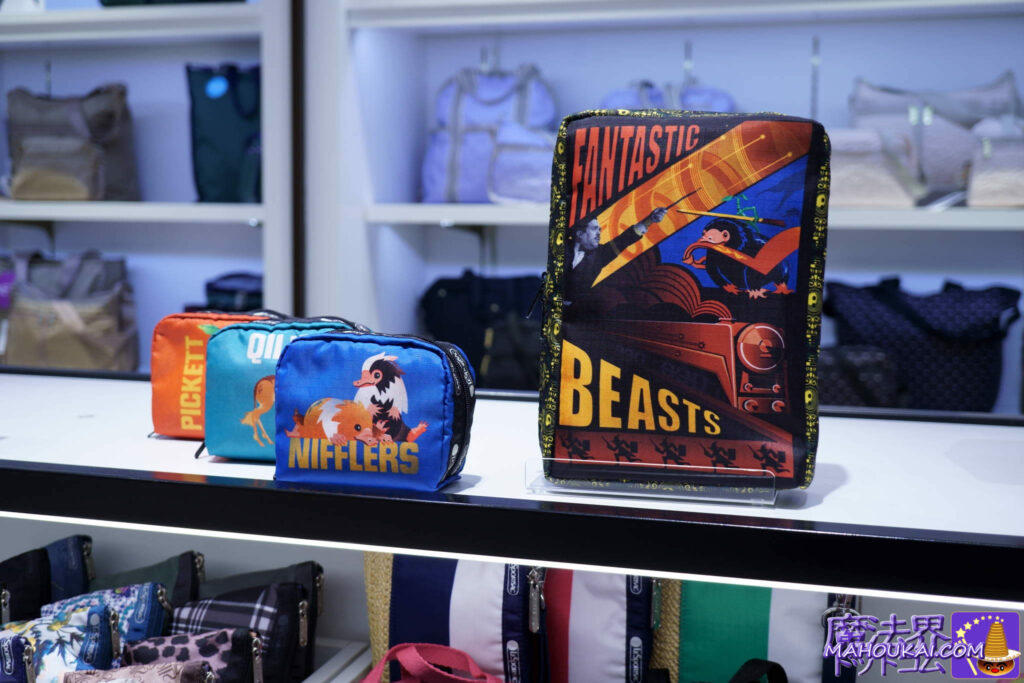 It is a separate shop from Flapper, but the shop next door is 'Respo Autosac',Fantastic Beasts and LeSportsac merchandise.Â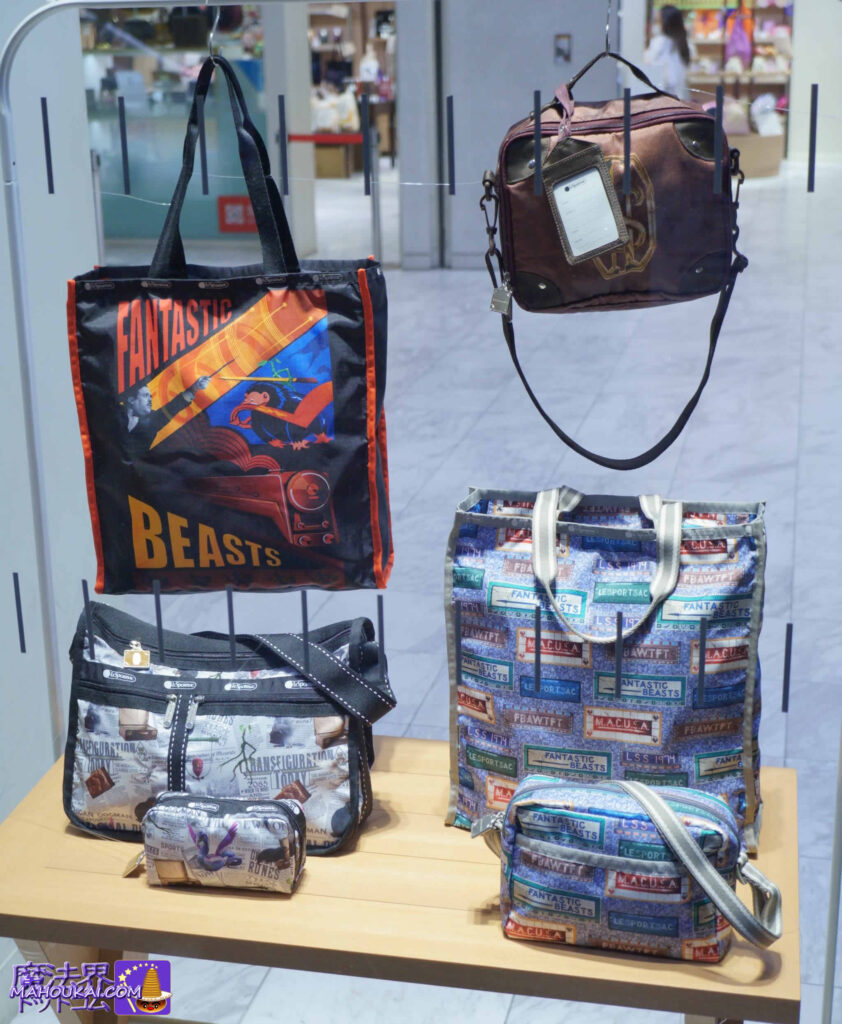 If you visit Luxe Aire, you should also check out LeSportsac.Â
If you are in the Tennoji/Abeno area in southern Osaka, you can always find FLAPPER HARRIPOTA and FANTAVI merchandise at the Carnival in Cuse Mall.
FLAPPER HARIPOTA and FANTAVI merchandise can be purchased at Mahoudokoro shops in Tokyo.
FLAPPER👜.
Harriotta & Fantabi collaboration collectibles.
Osaka Station, Luxe Aire, 1F
Pop-up shop open for a limited time only.
~ Tuesday, 2 August 2022.

Details 👉.https://t.co/9oHxwExZie
1. card case for purchases over 10,000 yen 🎁♪# Luxaire. # Harriotta. # Fantabi. pic.twitter.com/M6DSIaMqI6

- MAHOUKAI.COM wizardingworld.com Super Commentary Guide to Harry Potter & Fantabi (@mahoukaicom) July 29, 2022