As already announced on the blog, the popular USJ Harriotta attraction Harriotta Journey has been converted to 3D!
And we've experienced the Wizard Pancake Man too!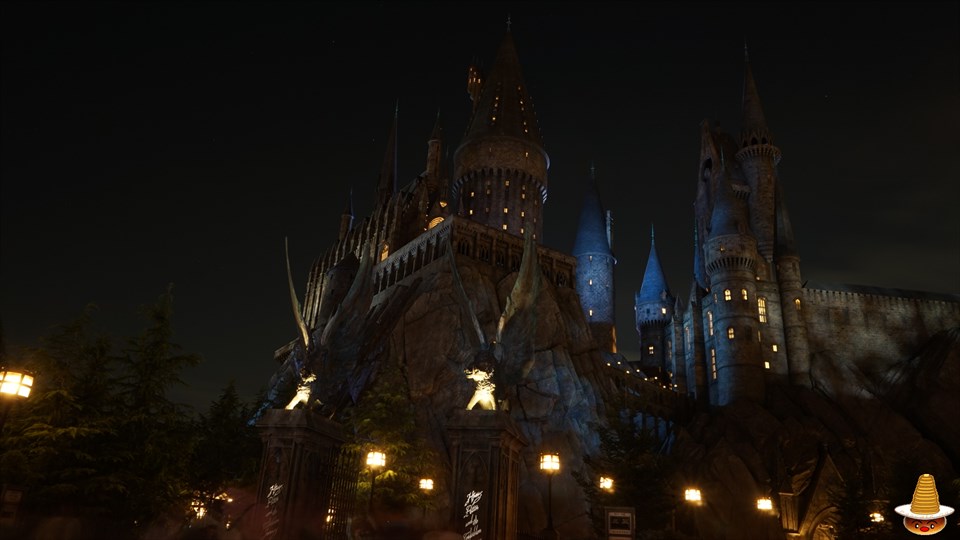 The 3D glasses are given to you by the Wizard or Witch (crew) after you board the Journey ride.
The exterior design looks like Quidditch goggles. w
Put on your glasses and start another excursion with Harry and his friends!
Oh - it's indeed 3D, so it looks more three-dimensional than ever (laughs).
(Of course www. Otherwise, what's the point of 3D?)
The lenses of my glasses look foggy in places on the WWW.
It appears to have dirt or oil on it. Ugh, what a shame.
The storyline is exactly the same as in the 2D era.
So I'll skip it (laughs).
The 3D was also very powerful and fun ('omega').
It was fun. It was fun, but...
In my opinion, the 2D was also great, so I want them to run 2D as well (laughs).
For example, you could run a daily 2D and a 3D service, alternating between 2D and 3D. w
Because each of these points is summarised below.
*Points of 2D Journey *
(1) The beauty of the image is direct and clear because it is viewed with the naked eye!
(2) The field of vision is wider because there are no glasses!
(3) Non-video zones are realistic and clear!
*Points of the 3D Journey *.
(1) It is very difficult to see through 3D glasses if the lenses are foggy or dirty.
2) People wearing normal glasses may have difficulty seeing because they are glasses ON glasses.
(3) The three-dimensional effect appears to increase, but the image also appears rougher.
4) Non-image zones appear dull and details are not visible.
5) Quidditch goggle-like, so the atmosphere is upbeat.
Holy shit, that's what I think.
Pancake Man's hopeful request to USJ management â
We hope you will be able to experience it in that beautiful 2D image as well.
And please provide English audio as well as Japanese audio.
I would be happy to give wireless headphones to those who wish to speak English and enjoy it in English.â
Subtitling enthusiasts and foreigners will enjoy it even more.
Hey! Hey! There will be a lot of advantages from a marketing point of view. w
I'm also a subtitled fan of the Harriott films, so if the voices are not Daniel or Emma... I can't immerse myself in the world, so...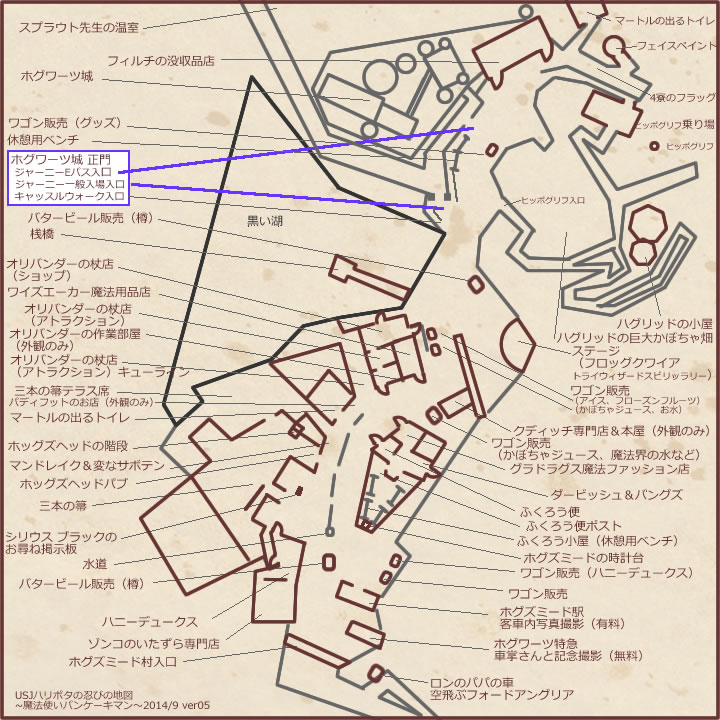 There are no toilets on the waiting course (queue line). Before queuing.Harry Potter Area, 'Toilets at Hogwarts Castle, Hogsmeade Village.'Â